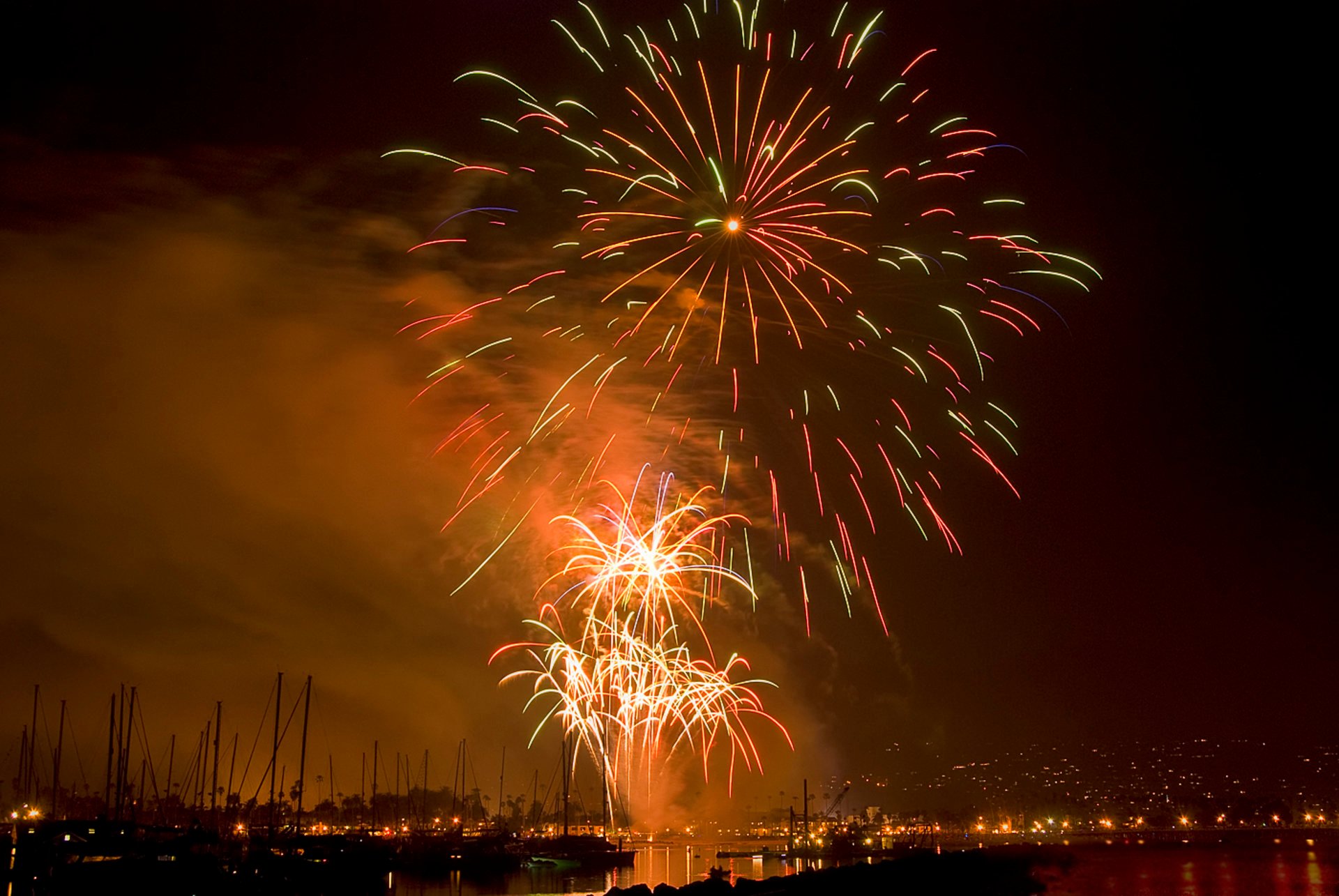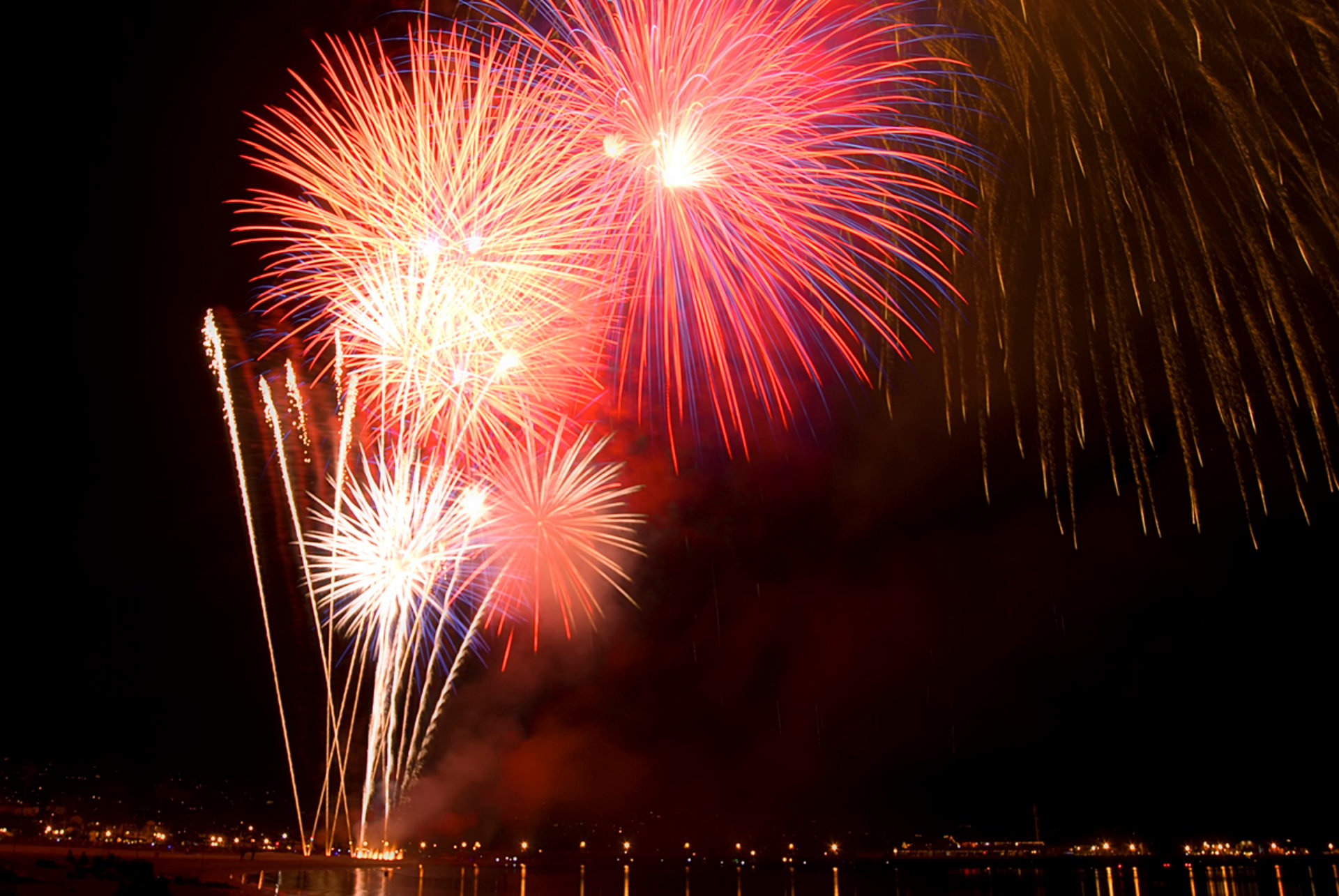 The City of Santa Barbara celebrates the Fourth of July with a big bang! What can be better than summertime beachfront festivities with lots of food, music, and fun activities? The party starts in the afternoon and continues well into the evening. Its culmination is a fireworks display off of West Beach.
Santa Barbara Independence day celebration starts at 11 am on the beautiful Stearns Wharf and Santa Barbara Pier. Attendees can indulge in delicious food, shop for arts and crafts, listen to live music by local performers, and much more.
4th of July Fireworks on West Beach (July 4, 2023)
The 20-minute fireworks show on the waterfront is the most popular Fourth of July event in Santa Barabara. The fireworks show, which starts at 9 pm, is choreographed to classic hits and patriotic music. The show and music is streamed on 92.9 KjEE so that residents can enjoy it from anywhere in the city. However, the best spot to see fireworks is Stearns Wharf.
More 4th of July fireworks can be viewed at Santa Barbara City College, next to the Santa Barbara waterfront. Fireworks are seen best from the Great Meadow on West Campus and Maxwell Overlook at East Campus. The show starts at 6 pm.
Find hotels and airbnbs near Santa Barbara 4th of July Events & Fireworks (Map)