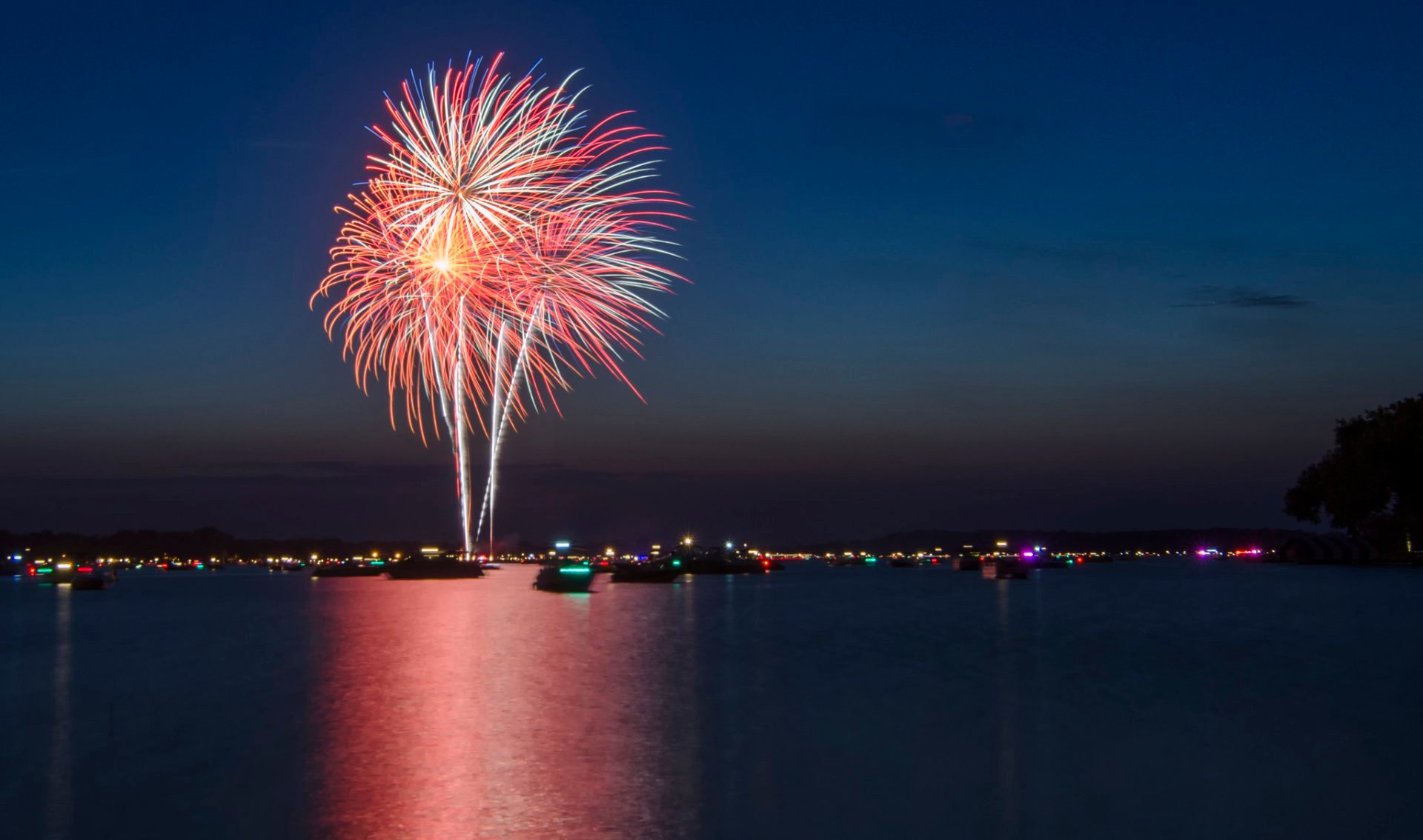 Excelsior, 20 miles (32 km) west of Minneapolis, is said to be one of the best places to live in Minnesota state. The town is also among the best destinations to celebrate the Nation's greatest holiday. Lake Minnetonka 4th of July is a wonderful festival, which starts with a firecracker run in the morning, continues with family-friendly entertainment throughout the day, and culminates with a spectacular fireworks show at dusk. Bring your family and friends to the Excelsior Commons Park on the banks of South Lake Minnetonka and enjoy unlimited fun with music and food galore. Admission is free thanks to the local community fully supporting the event.
If you'd like to find more information or generally stay tuned for updates, please visit the official website of Excelsior-Lake Minnetonka Chamber of Commerce or contact the organizers via Facebook. You can find the links in the External Resources below.
Additionally, see the map suggesting all available accommodations in Downtown Excelsior and neighboring areas. Minneapolis–Saint Paul metropolitan area offers plenty of places for a comfortable night after an active day packed with festivities.
Find hotels and airbnbs near Lake Minnetonka 4th of July Fireworks in Excelsior (Map)