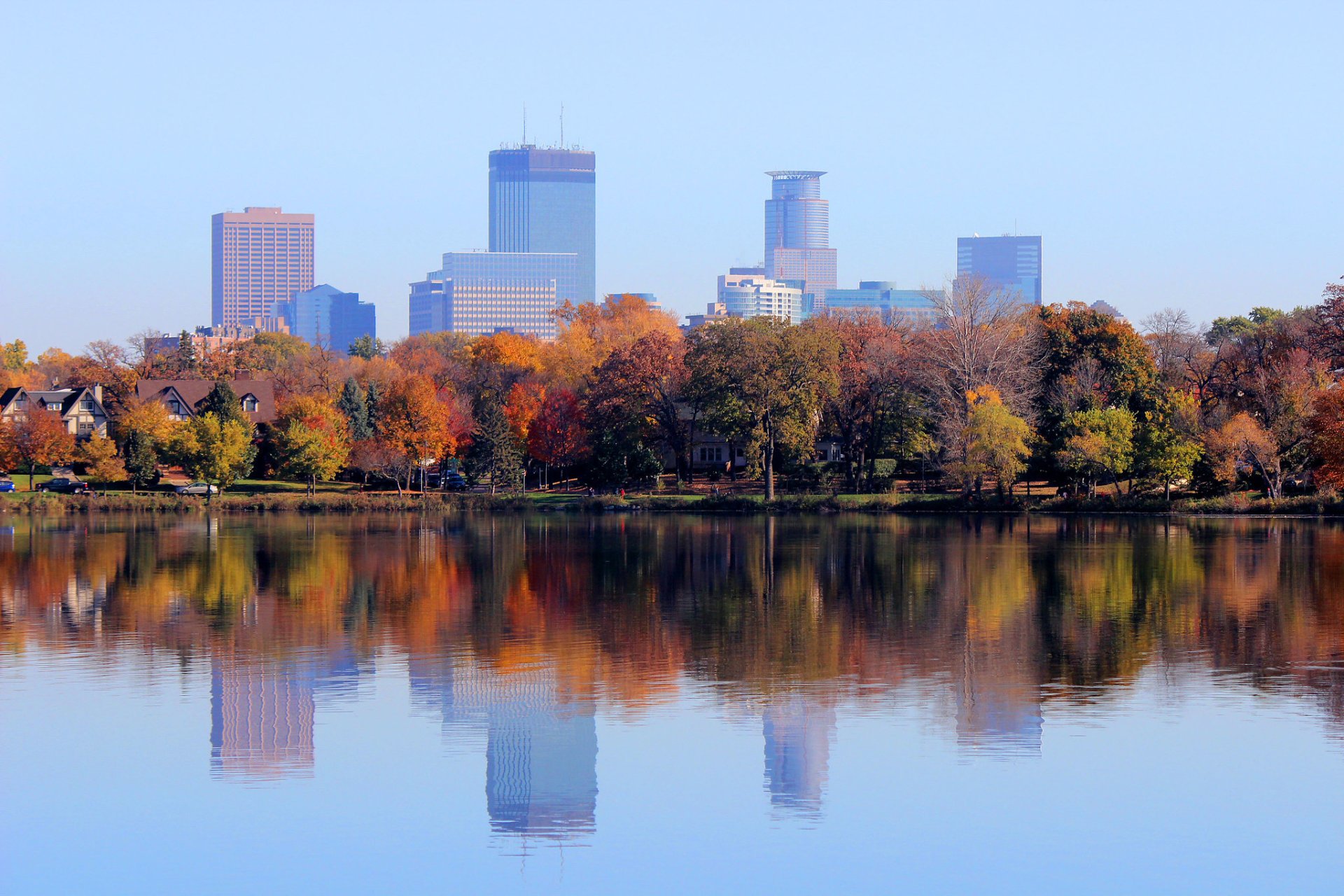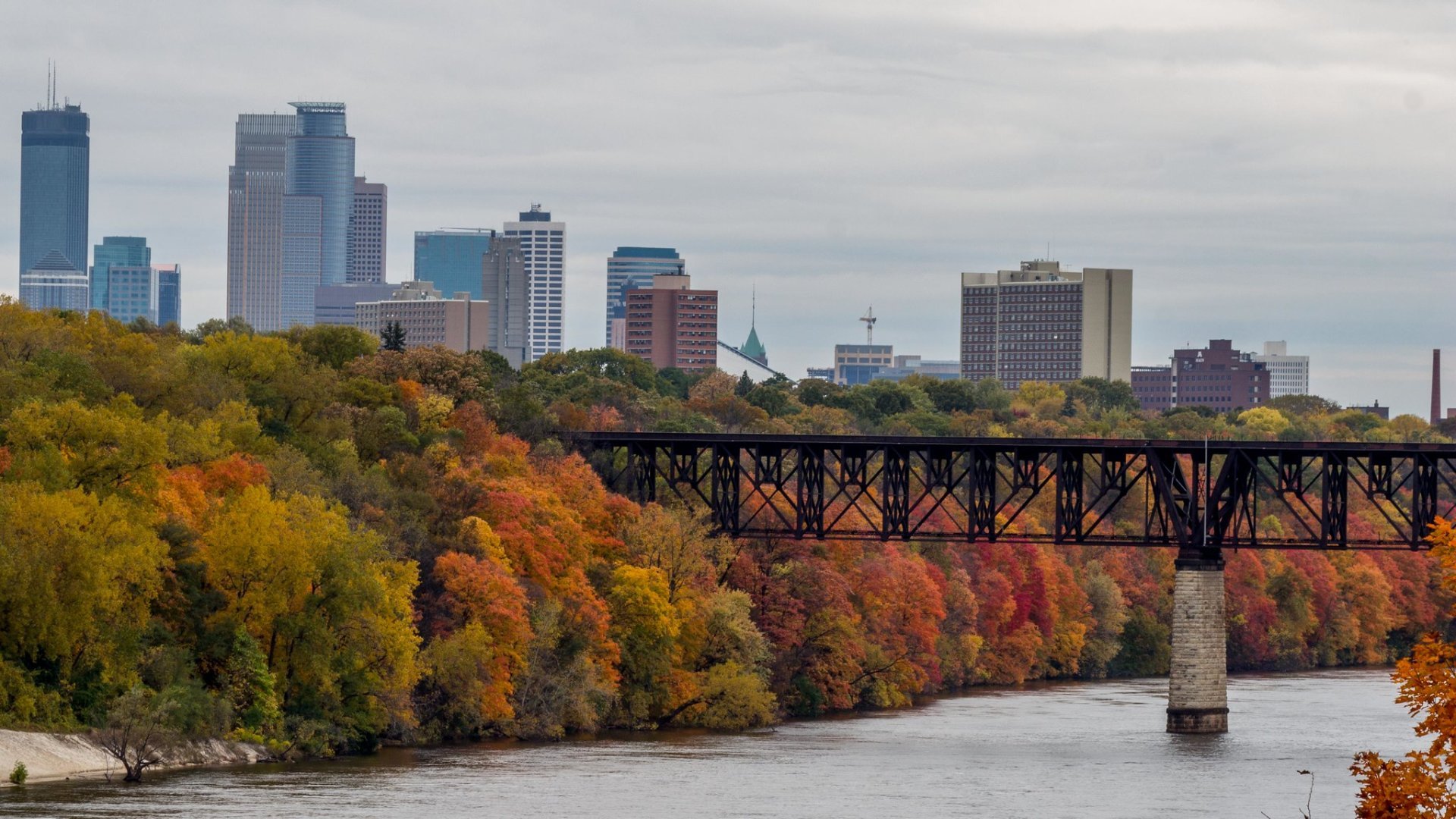 Fall Minneapolis Skyline at Lake of the Isles
The Twin Cities of Minneapolis and St. Paul are lucky to be surrounded by the diverse nature of Minnesota with its lakes, the mighty Mississippi River, and lush forests. When the autumn season arrives in the state, the area explodes with colors!
When do fall colors peak in Minneapolis
Fall foliage season comes to Minneapolis quite early. The leaves begin to change color in mid-September. This magical time lasts until the end of October. During this period, the daytime temperature is between 73 °F (23 °C) and 59 °F (15 °C), so you can spend plenty of time outside.
Best places to see fall colors in Minneapolis
Theodore Wirth Regional Park is one of the largest in the Minneapolis area. This impressively vast park has 22 lakes, 12 gardens, and more than 102 mi (164 km) of bike trails. Golf and water sports are also available. You can spend the whole day trying various activities with autumnal landscapes in the background.
Fall colors near Minneapolis
Minnesota Landscape Arboretum is a must-see during fall foliage season. The park occupies 200 ac (80 ha) and is known for a significant variety of deciduous trees. It is easy to imagine how beautifully they change colors in the autumn.
The most popular activity during the golden season is boating near Minneapolis. Many tours start from Harriet Island in St. Paul and offer rides on the glorious Mississippi. During such a tour, you can see several landmarks like Pig's Eye Cave, St. Paul High Bridge, and Pike Island. In addition to Mississippi, there are lakes around Minneapolis that offer perfect reflections of the colorful slopes. Stop by Lake Minnetonka or Minneapolis Chain of Lakes, which includes Cedar Lake, Brownie Lake, Bde Maka Ska, Lake of the Isles, and Lake Harriet. Whatever place you choose, autumn in the Twin cities looks stunning from the water.
Find hotels and airbnbs near Fall Colors (Map)