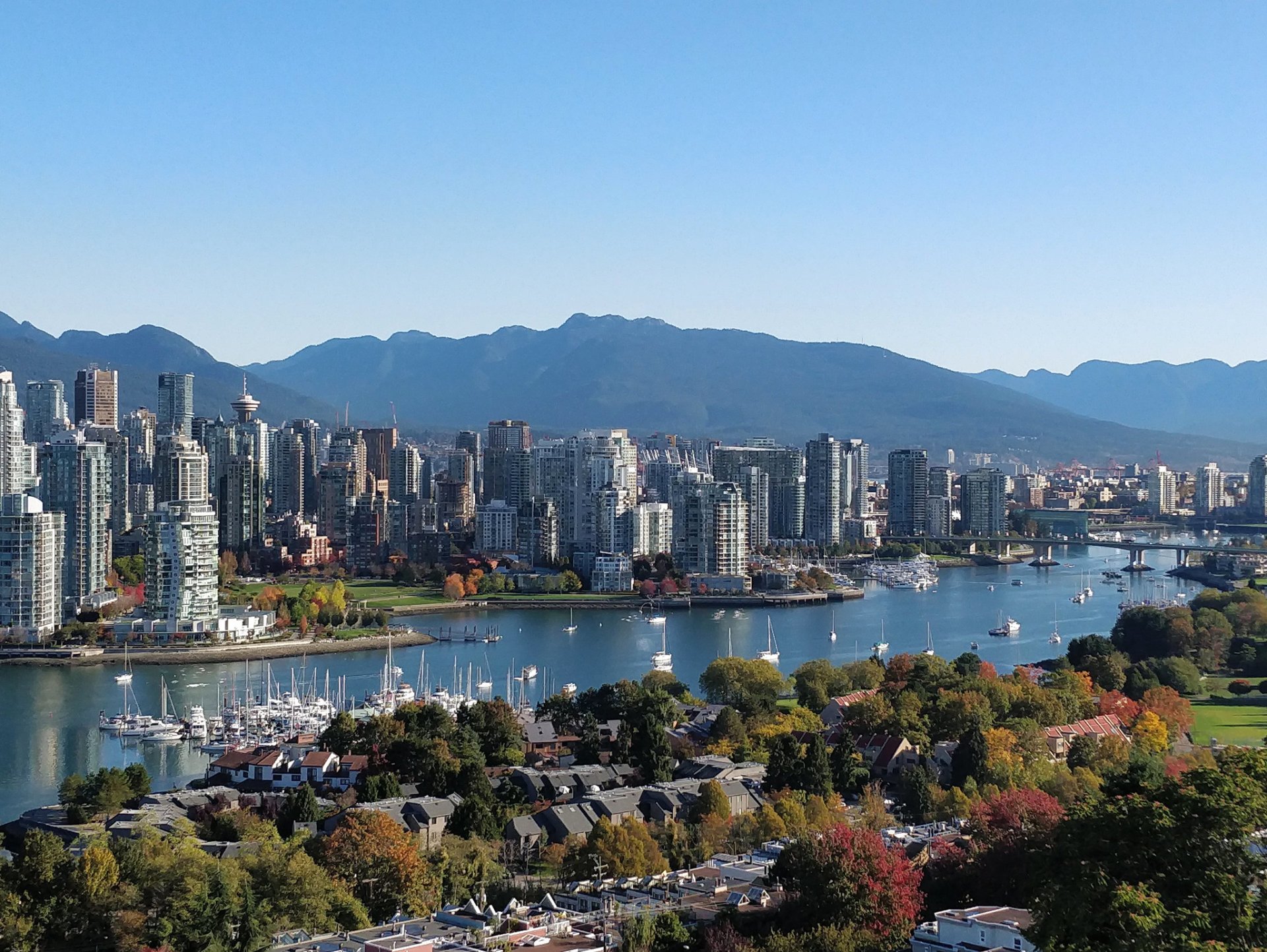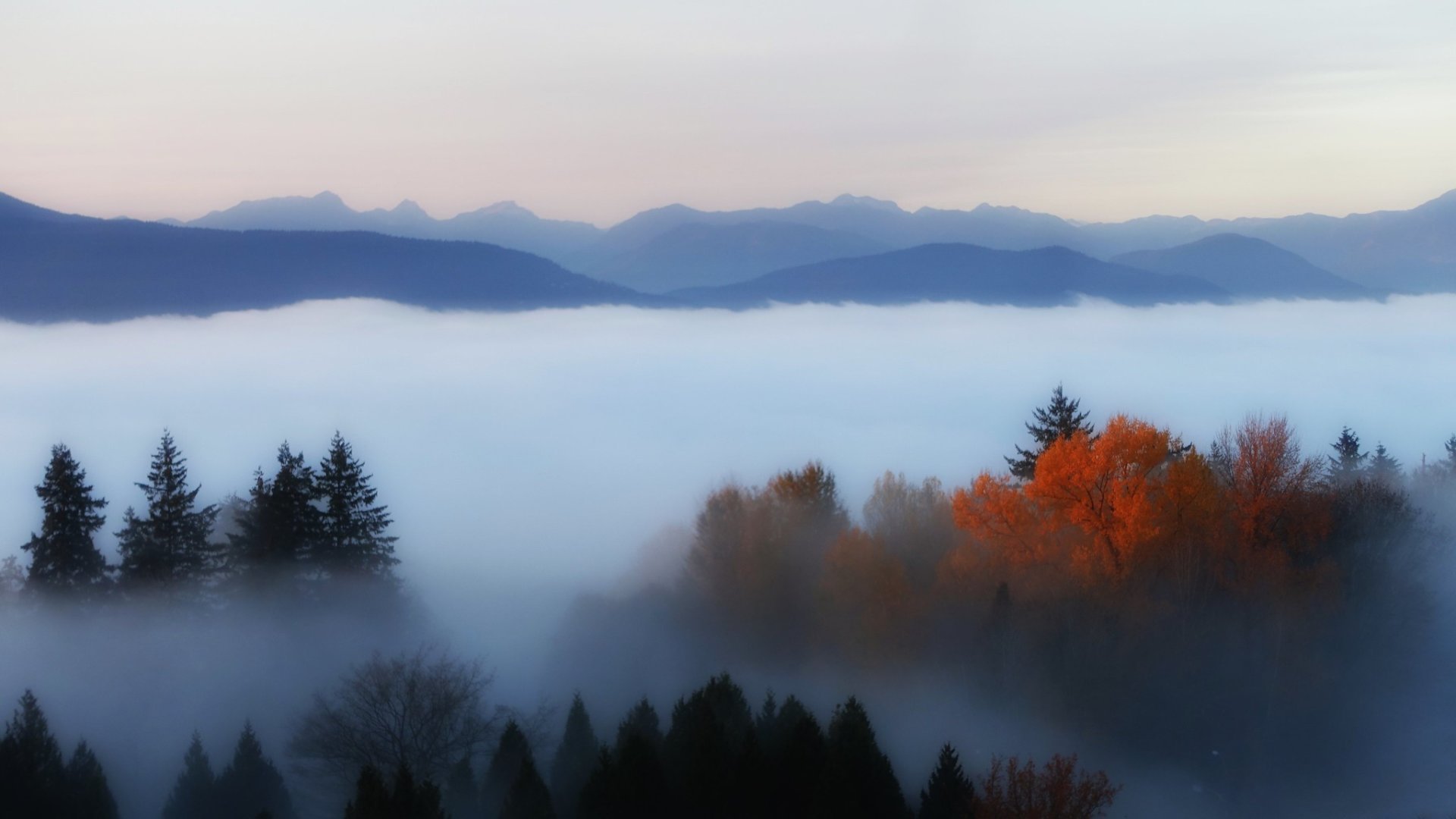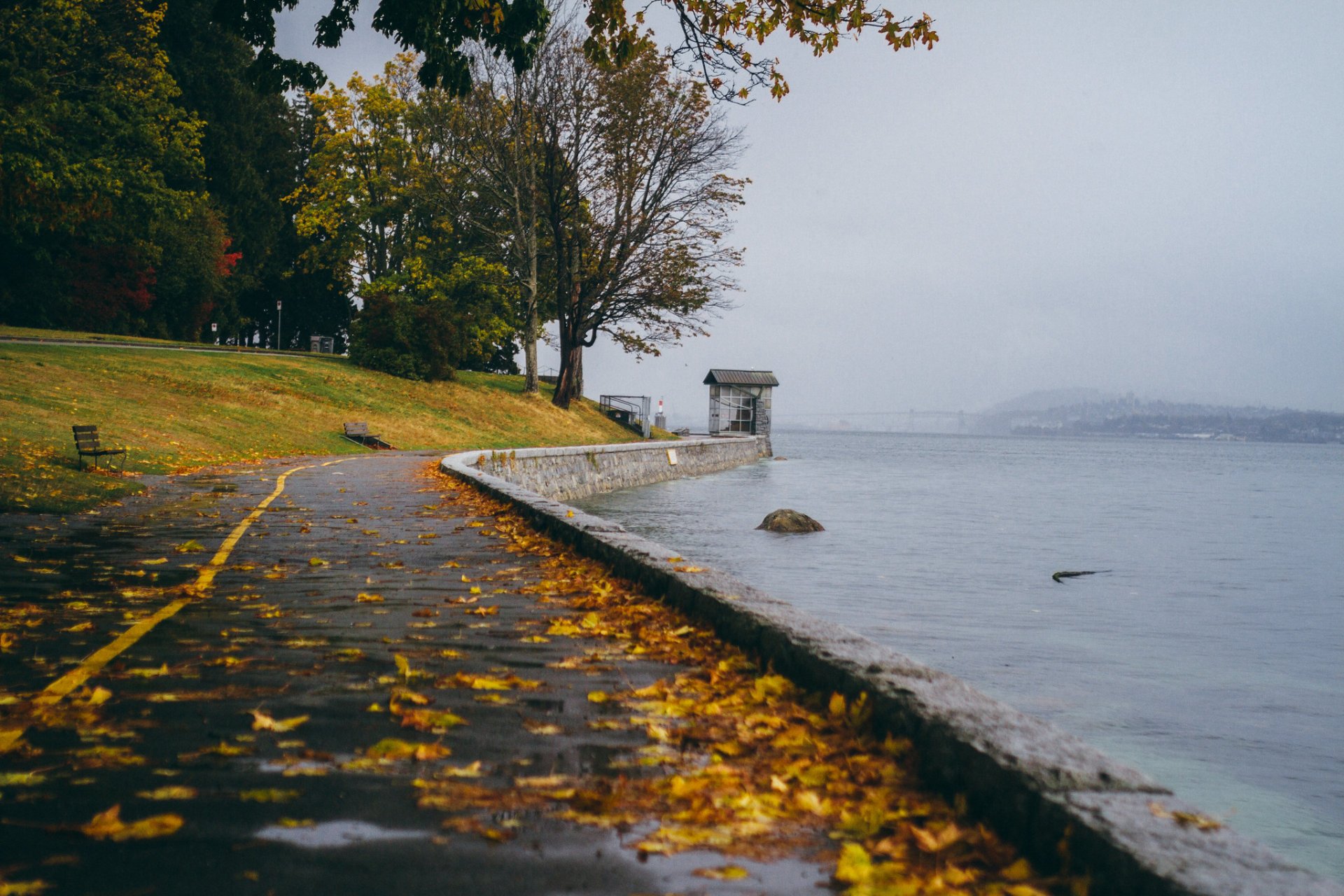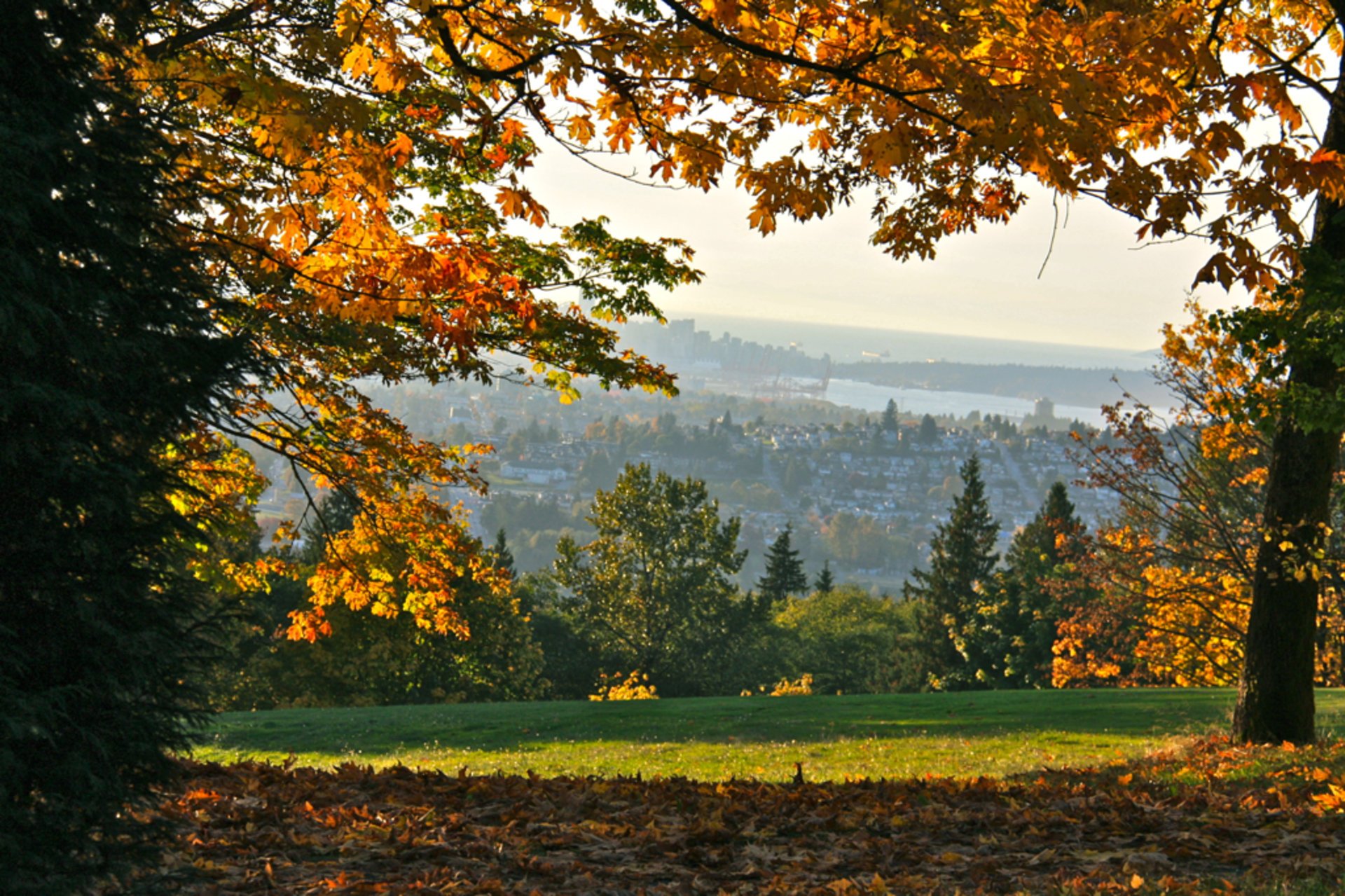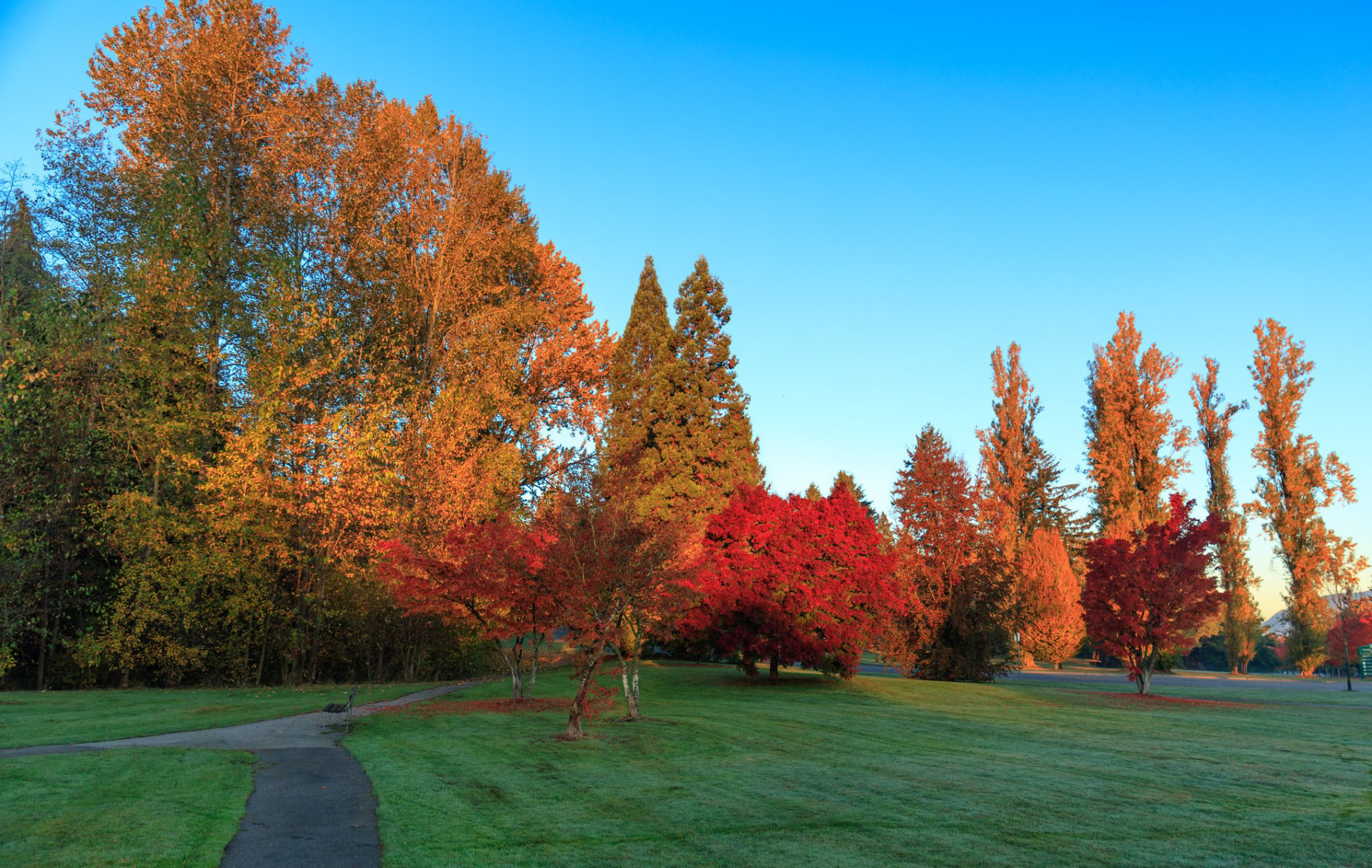 False Creek and Granville Island
British Columbia is known for its lush evergreen forests, however, Vancouver is still spectacular during fall. Due to a wide variety of deciduous trees and plenty of urban parks, Vancouver boasts stunning red and golden displays, contrasting with evergreen firs in the background. Granville, The University of British Columbia Campus, the city's botanical gardens, and numerous waterfront parks are among the best areas to observe the change of seasons in Vancouver. Expect to see golden shades of dogwoods, bronze oaks, vibrant yellow aspens and cottonwoods, as well as scarlet maples and crab apple trees.
When is the best time to see fall foliage in Vancouver
Fall foliage season in Vancouver usually starts around mid-September. Higher elevations, such as Burnaby Mountain, are usually the first to experience the change of colors. Areas closer to the Pacific Ocean change colors later in the season. As for urban parks and botanical gardens, fall foliage usually peaks there in late October. Starting from early November, fall foliage colors fade away, and the leaves start falling down. By the second half of November, fall foliage is almost gone.
Stanley Park
Stanley Park, with its gorgeous beaches, is among the most popular places to see fall foliage. The largest urban oasis in Vancouver boasts spectacular waterfront views. Rent a bike and go around Stanley Park Seawall, past the Vancouver Rowing Club. You can also enjoy the fall landscapes during a horse-drawn carriage ride.
Granville Island
The ultimate shopping and dining destination, Granville Island is located across False Creek from Downtown Vancouver. Fall foliage views are abundant on the southern tip of the peninsula, which is occupied by Ron Basford Park. It's a perfect place for a picnic on a sunny fall day!
Kitsilano Beach
One of the most popular summer destinations in Vancouver, Kits Beach, is also worth visiting in the fall. The streets of Kitsilano are gorgeous in autumn. Kitsilano Beach and Hadden Park near the Maritime Museum also boast some spectacular maple displays.
Queen Elizabeth Park
Queen Elizabeth Park, occupying 130 acres in central Vancouver, is perhaps the most famous leaf-peeping destination in the city. The arboretum's diverse selection of trees ensures a long and beautiful fall foliage season with plenty of evergreens and mountain views in the backdrop. You can't miss the park's famous ginkgo trees with their gorgeous dark amber leaves!
The VanDusen Botanical Garden
If you are a formal gardens fan, this beautifully designed oasis will blow your mind! In the fall, VanDusen Botanical Garden is especially spectacular thanks to ginkgo trees and Japanese maples, displaying vibrant yellow and red. Beautiful ponds, lily pads, autumn crocus flower beds, wooden bridges, and rolling hills add to the picture of pure perfection!
Burnaby Mountain Park
If you want to avoid the crowds, go to Burnaby Mountain Park, located within 11 miles (18 km) of downtown Vancouver. The mountain is a perfect hiking destination for a fall weekend with a sea of golden and red hues. Stop by the Kamui Mintara (Playground of the Gods) sculptures to get a panoramic shot of Vancouver wrapped in gorgeous foliage.
Find hotels and airbnbs near Fall Colors in Vancouver (Map)