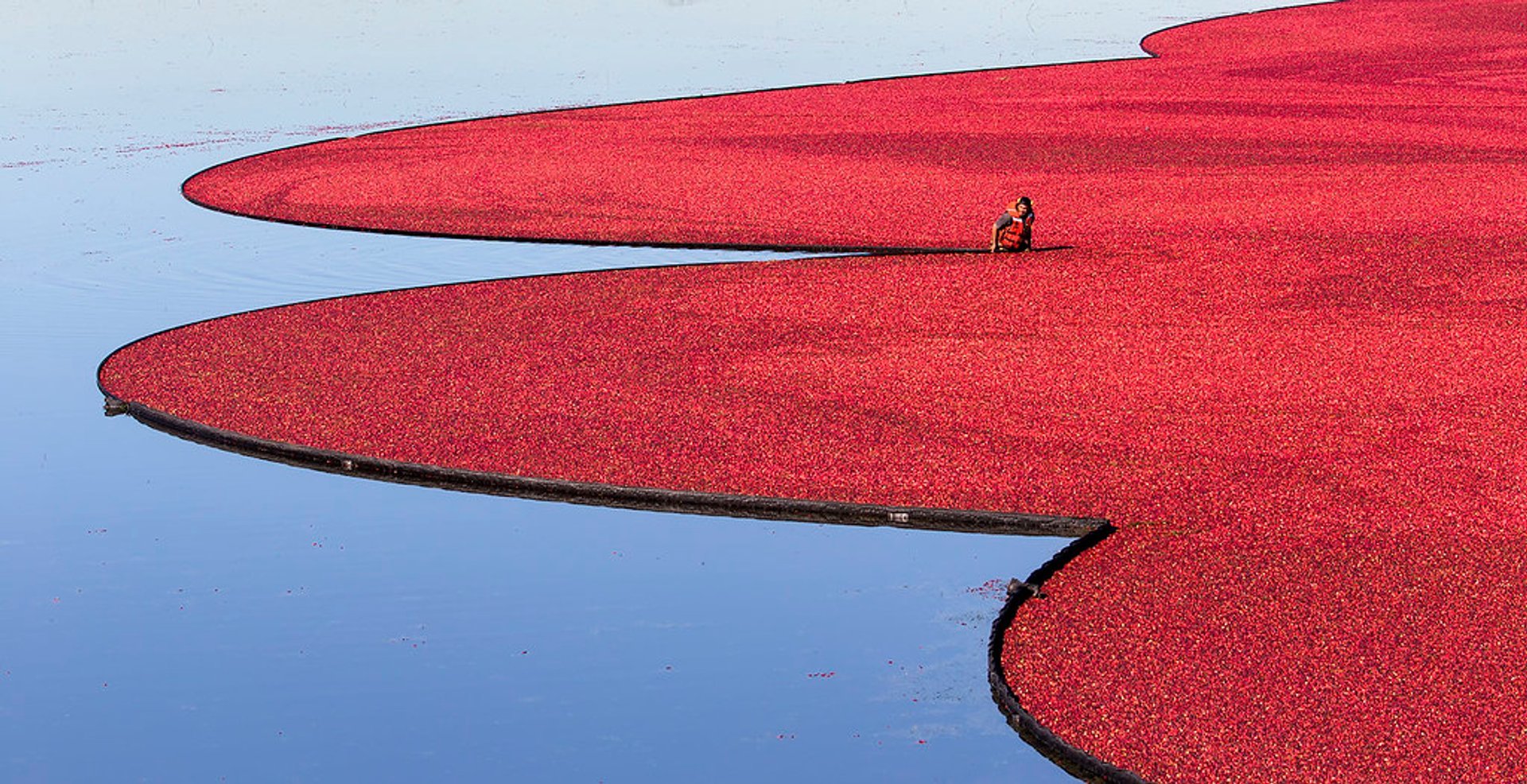 British Columbia is among the world's largest cranberry providers. The regional cranberry harvest comprises around 12% of North America's yield. Locals take pride in cranberries, for unlike many other crops cultivated in the area, the tart red berry is native to this land. Cranberry harvest brings excellent income to the country's budget. Once during the Gold Rush period, cranberry's cost even surpassed that of gold itself. Needless to say about the excellent nutritional qualities of the fruit, as well as countless recipes featuring the berry. Yet, the most beautiful thing about cranberry is its vividly red harvest season that runs from late September to early November. The prime time for taking in the crimson landscapes of the cranberry bogs is October.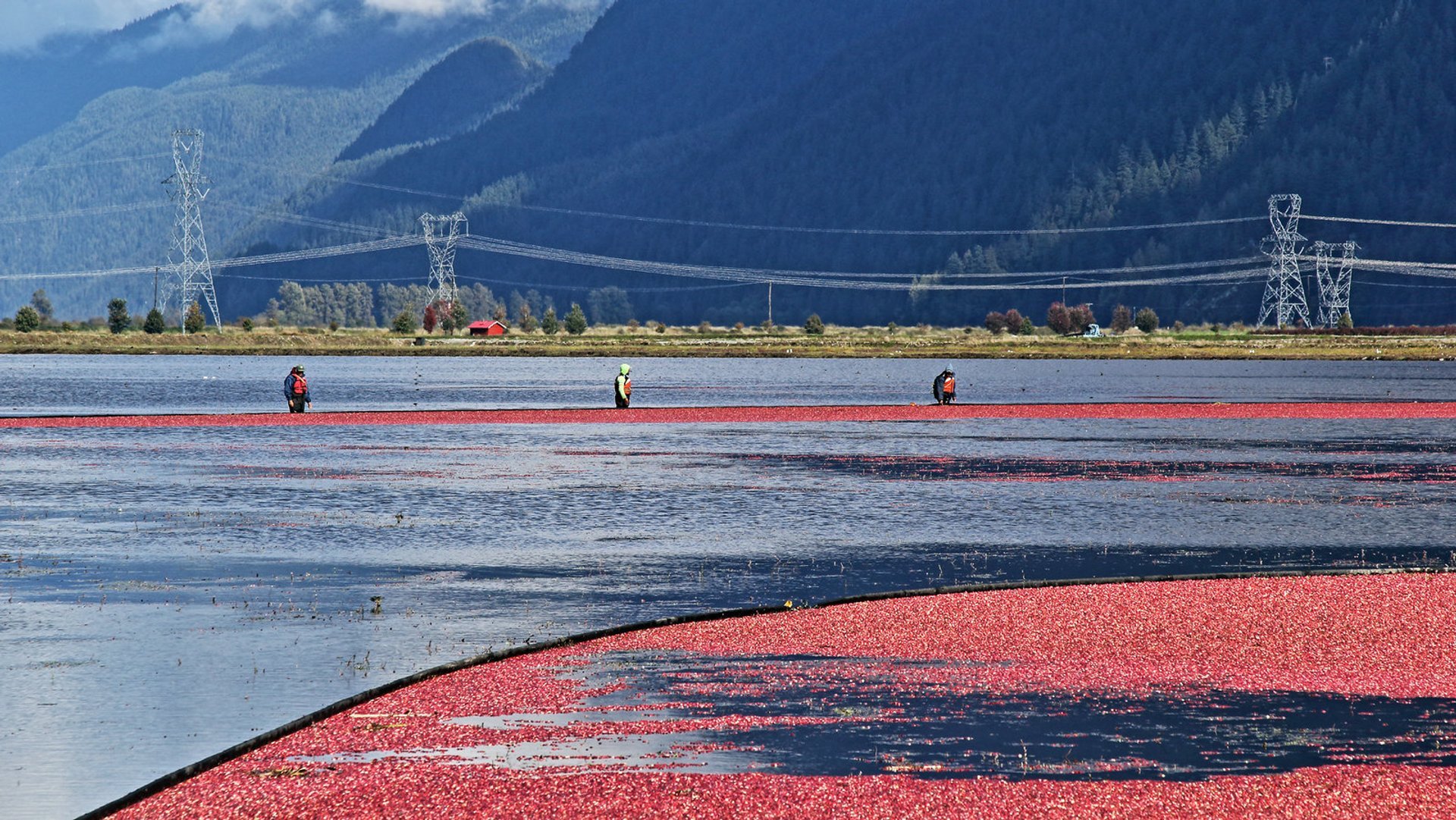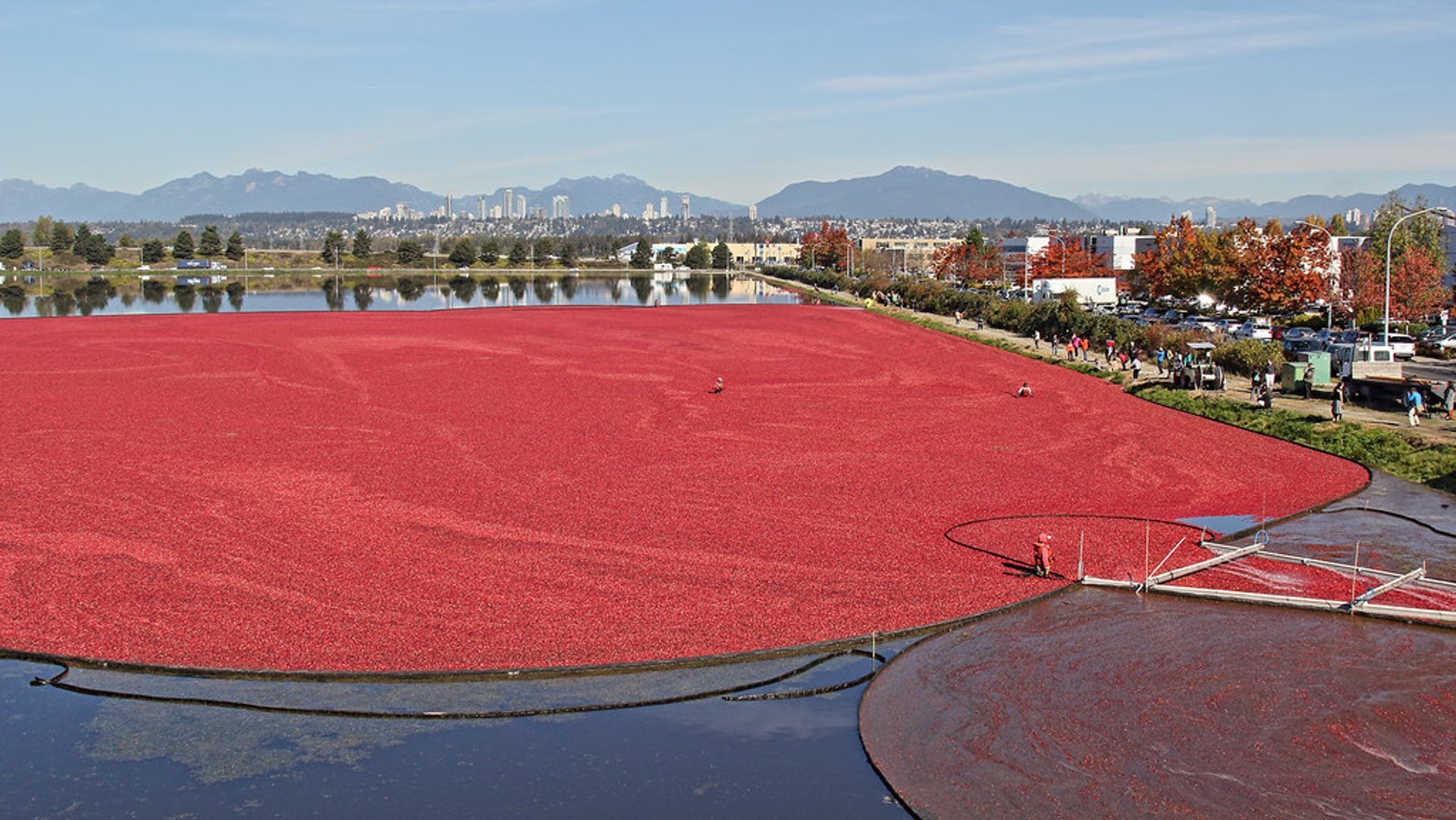 Most cranberry fields are located close to Vancouver, south or south-east of the city. Richmond produces about 38% of the total B.C.'s yield. Other scenic harvesting areas include Delta, Langley City, Pitt Meadows, Maple Ridge, and Chilliwack in Fraser Valley. All of the locations are within a driving distance from Vancouver.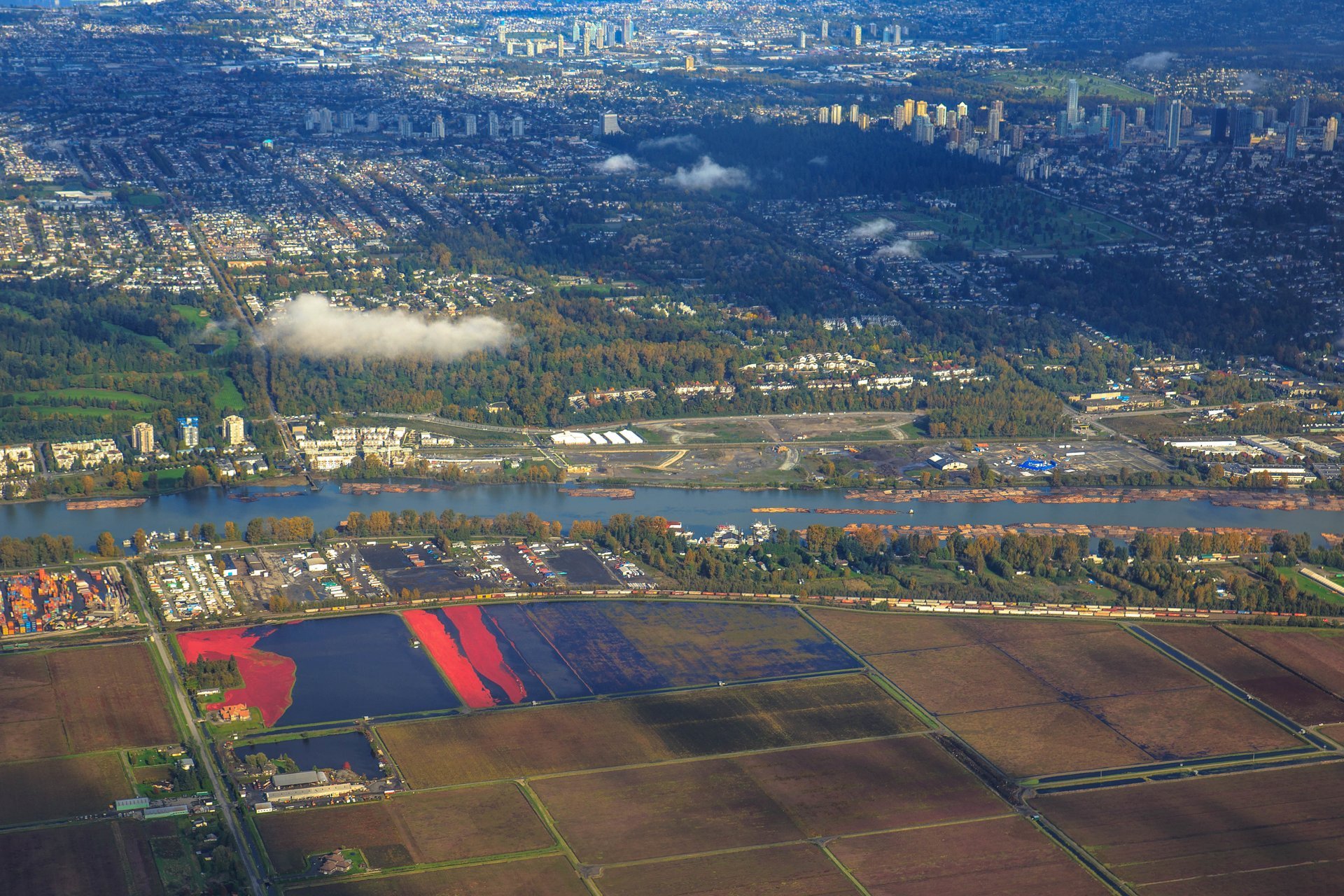 Even though some people might think that cranberries grow in water, it's not true. The vineyards aren't that spectacular before the wet harvest begins: they rather resemble some overgrown lawns. When harvest season comes, the growers flood the fields up to 6-10 in (15-25 cm) of water. Afterward, they pull the berries off their vines with the help of beaters.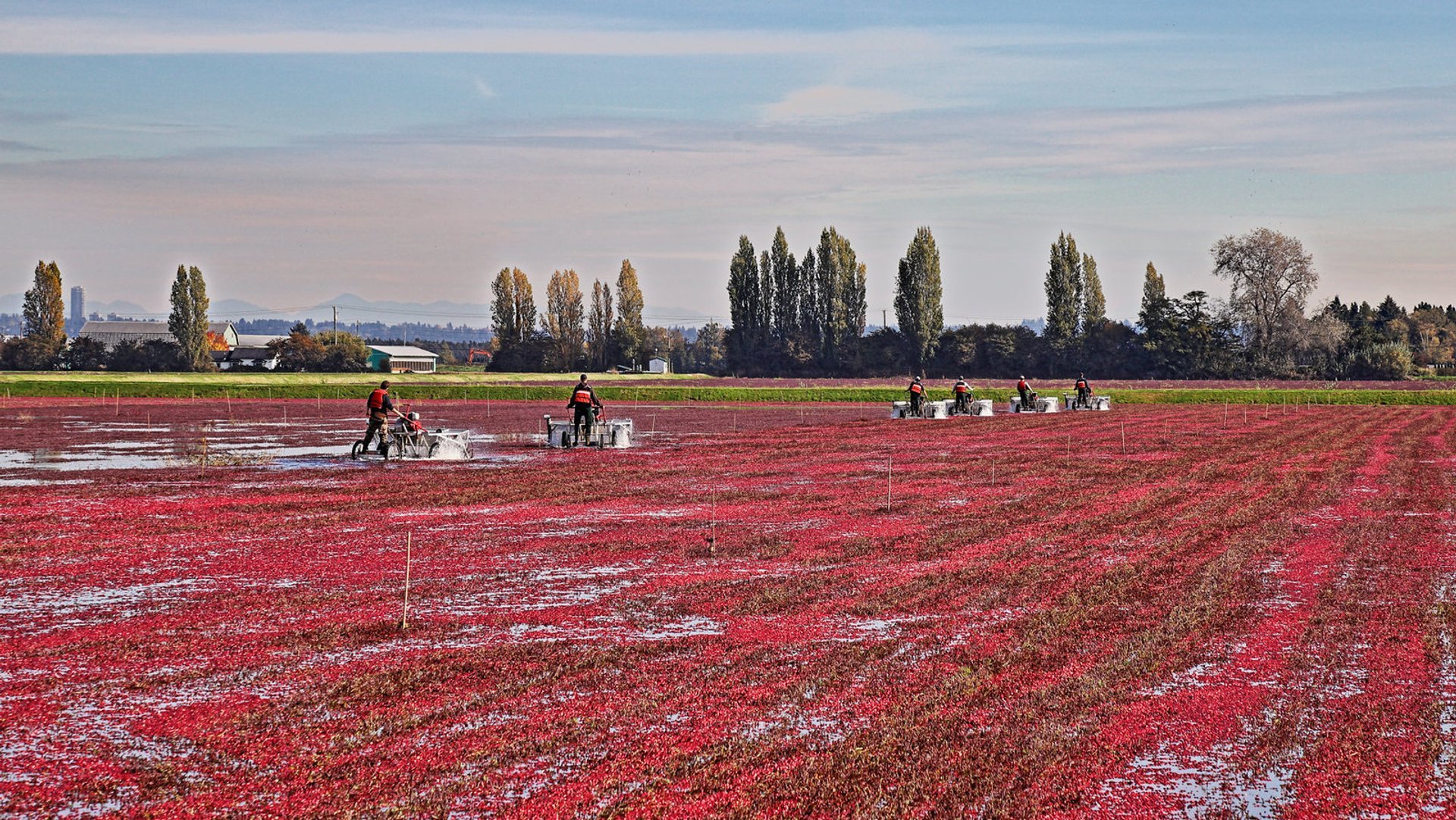 As the area is "beaten," the farmers raise the water to 2-3 ft (some 60-90 cm). They move all cranberries to one corner of a bog, using a special kind of floating beams called booms and also rakes. Finally, the berries are pumped out, rinsed with clear water, separated from debris, and loaded on the trucks for shipping to processing facilities.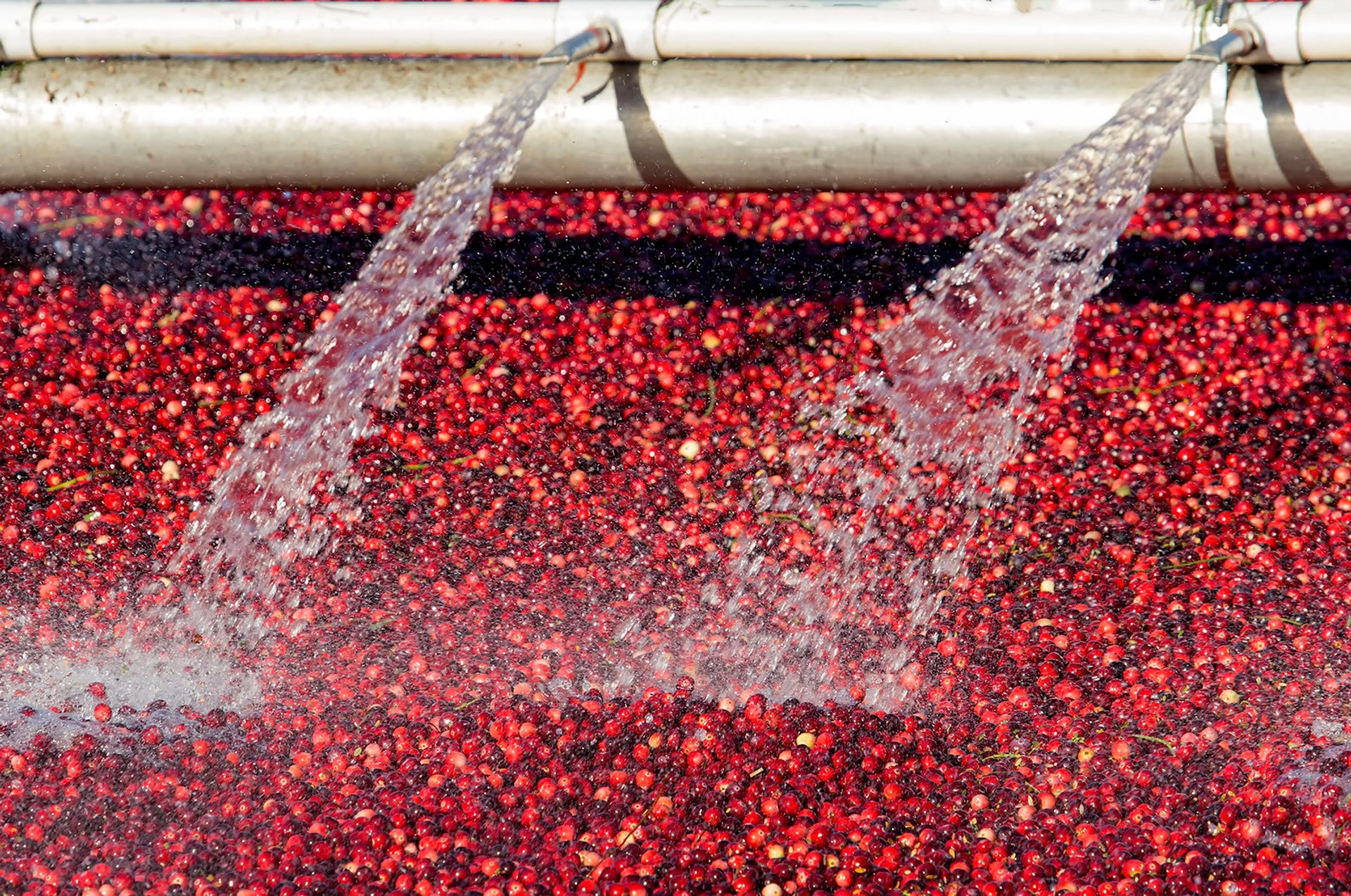 The cranberry harvest season doesn't get much publicity, because farmers are reluctant to open their working farms to visitors. After all, these are not tourist attractions. But even without an invitation, hundreds of keen photographers don't miss the occasion. The best way to watch and shoot cranberry bogs is from the side of a road. Some travel operators offer cranberry field tours or bike rentals for rides along the cranberry trails.
Fort Langley Cranberry Festival (October 10, 2020)
Another great option to celebrate the season and feast on cranberries is visiting one of the cranberry harvest festivals, such as the one held in Fort Langley in Metro Vancouver. This one-day event offers a pancake breakfast, food trucks, live entertainment, the children's area, fun exhibits in local museums, and the Cranberry Festival Regatta. Festival-goers can purchase everything from fresh local cranberries and cranberry wine to cranberry-inspired jewelry.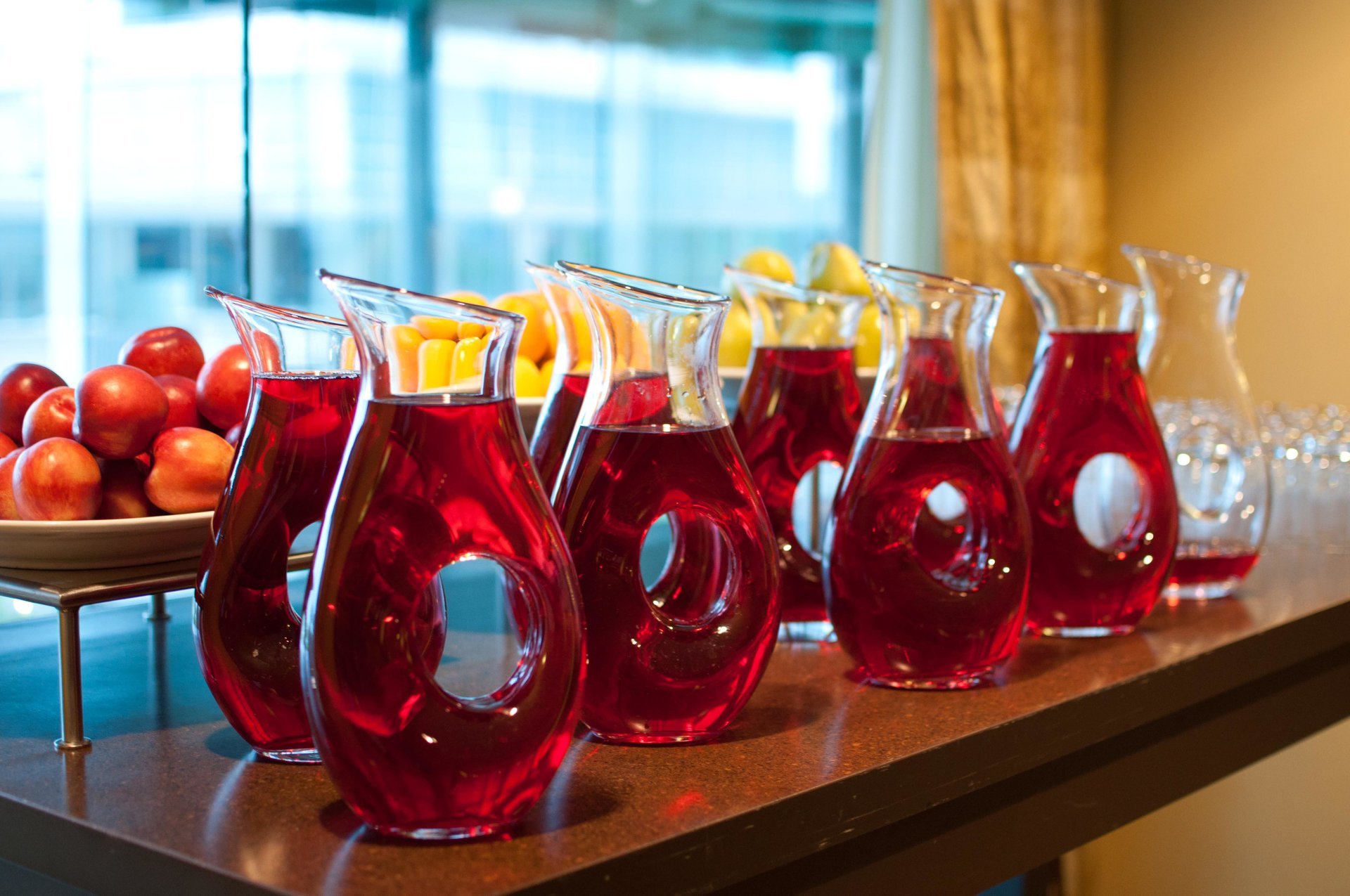 Find hotels and airbnbs near Cranberry Harvest (Map)
Cranberry Harvest Featured in