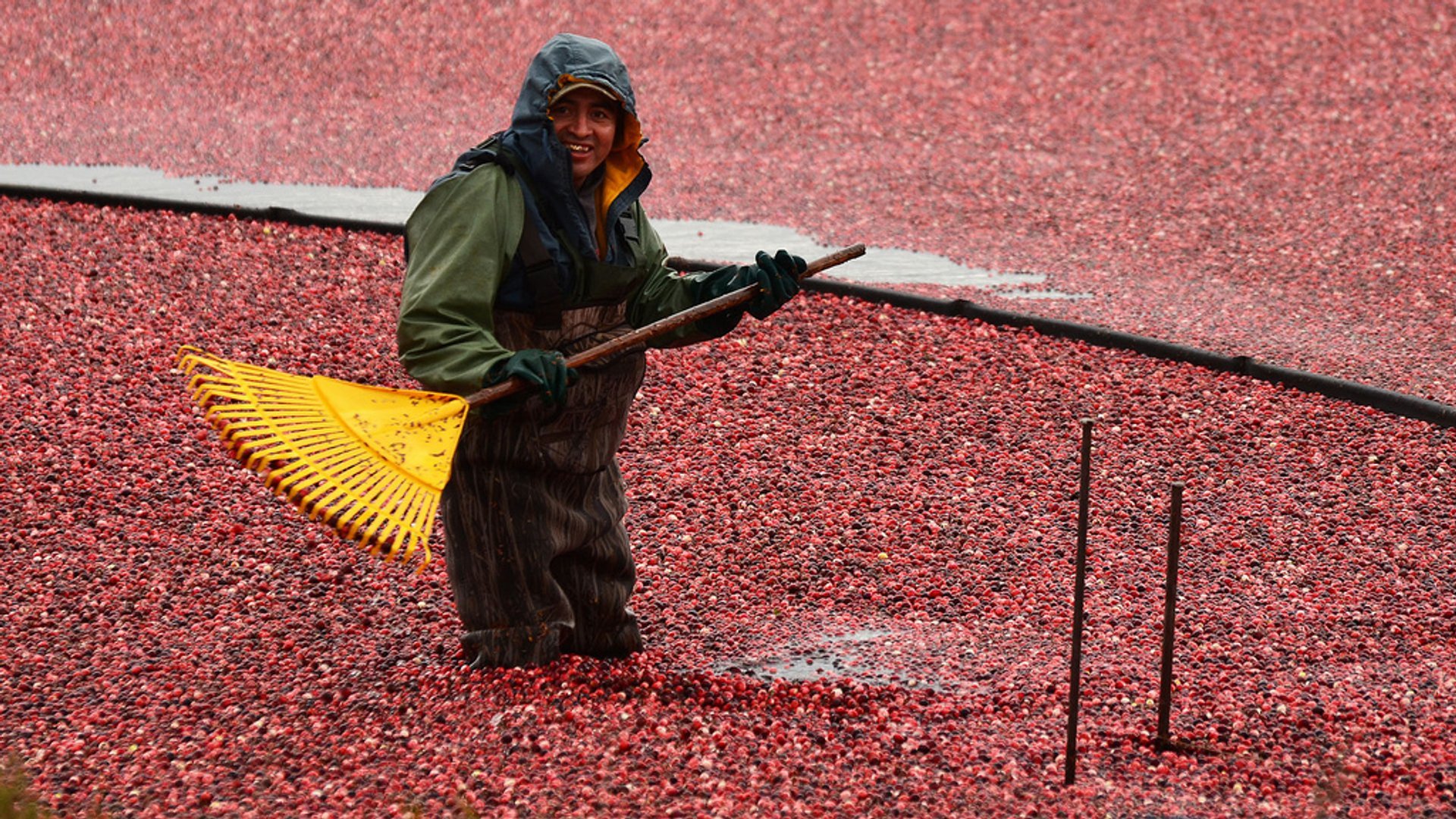 ©
Hélène Girard (jamia54)
Every year between July and October when all of the cranberries change color, you can observe fields around Quebec turning bright red and form enormously big berry lakes. This natural phenomenon is explained by weather conditions which facilitate the pigmentation of the berries and bring the most spectacular harvest event to Quebec.
Late September to mid-October is the most important season because at this time farmers flood their fields and make all berries float on the surface which creates deep burgundy red carpets.
Around 80% of all cranberries grow in the Centre-du-Quebec region, where most of the farms are concentrated. Here visitors can not only watch harvesting but also try to pick cranberries by themselves and buy plenty of products derived from cranberries.
Find hotels and airbnbs near Cranberry Harvest (Map)