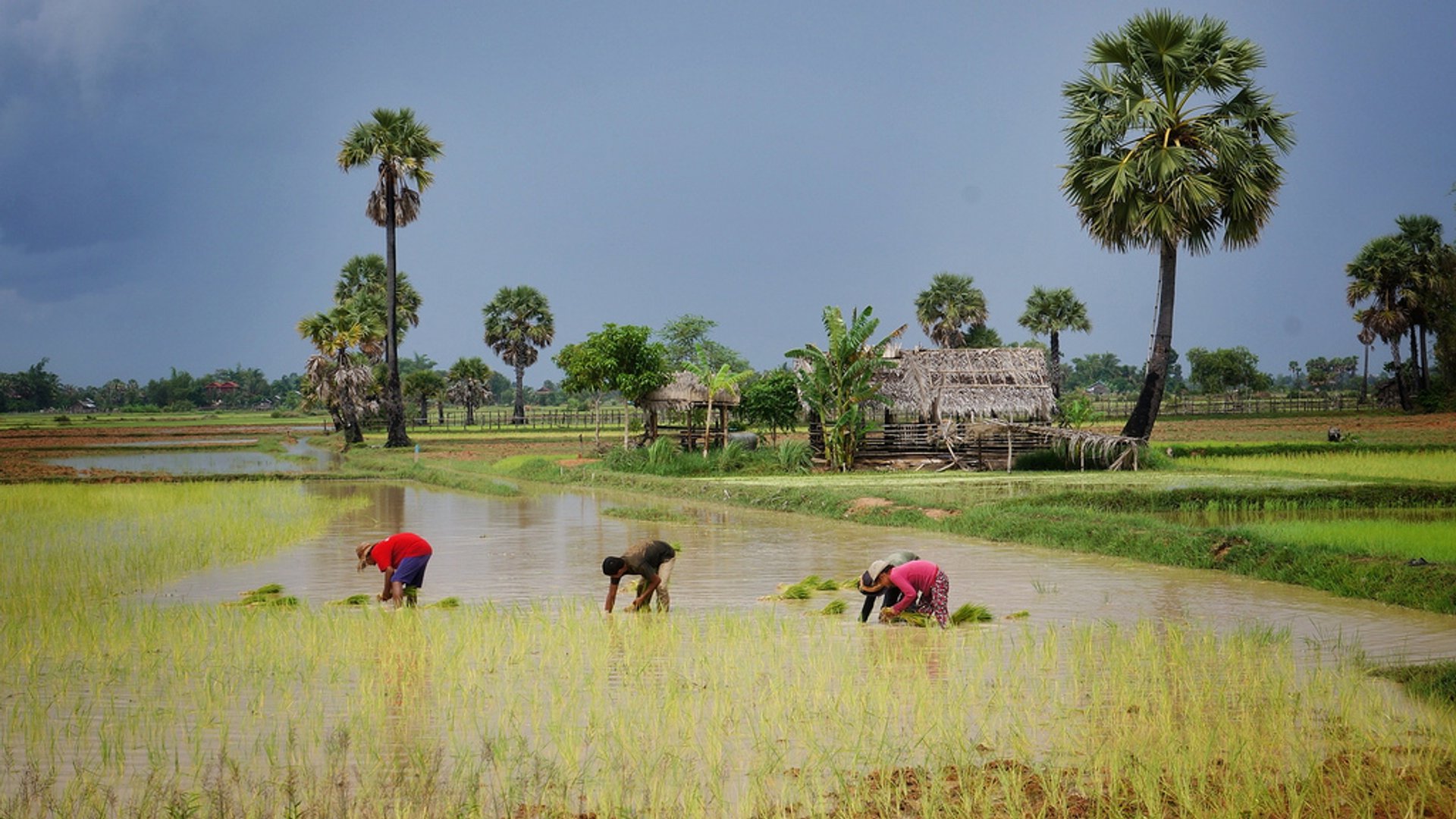 Show accomodations nearby
Typical Cambodian landscape is dominated by blue and green colours of the sky and rice plantations. While the rice is planted mainly in May, the fields are harvested by hands from December to February.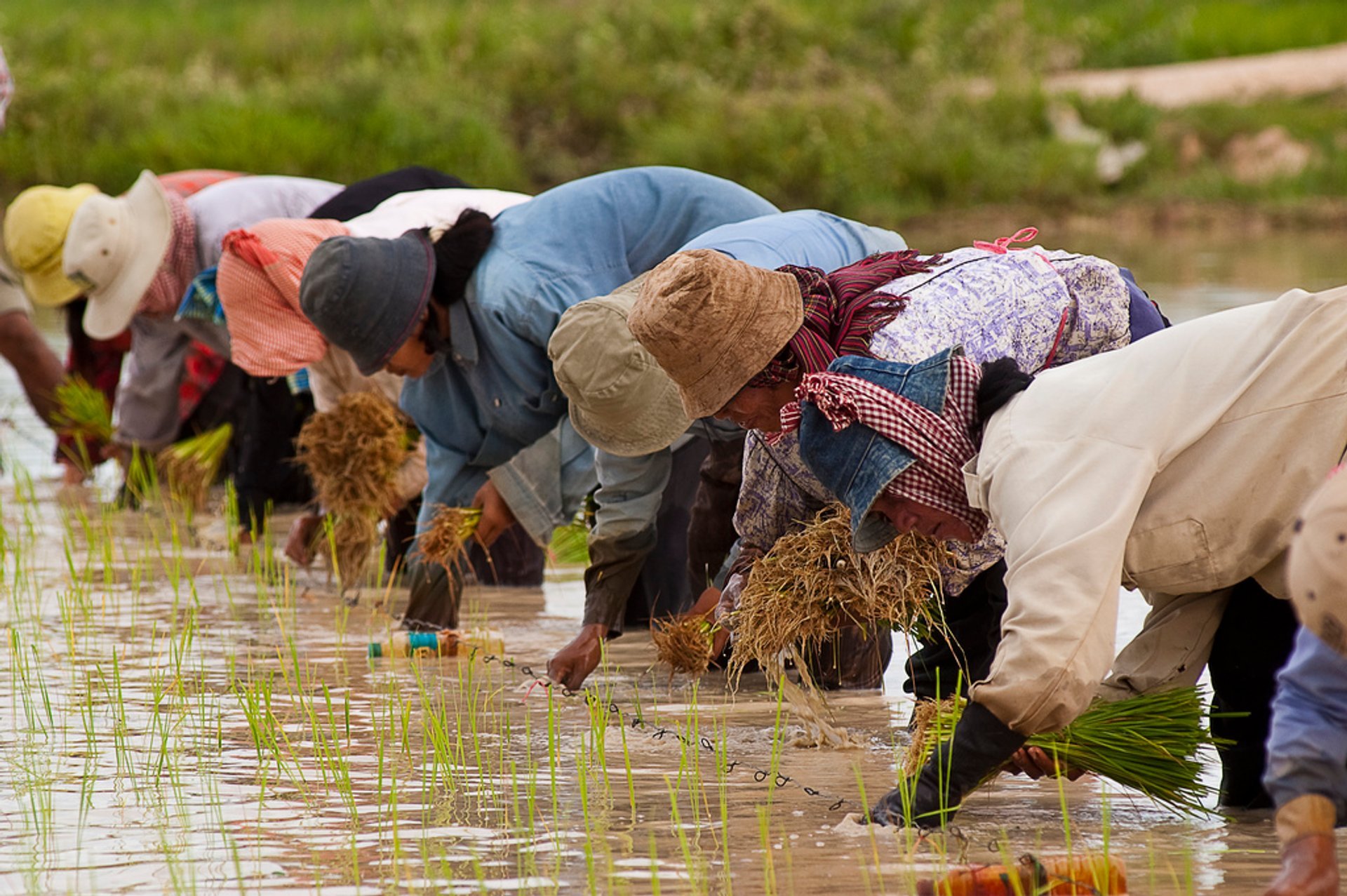 Emerald rice paddies are dotted with workers, who drag sheets loaded with bundles of rice. The view turns to be as out of a postcard and thousands of tourists come annually to see this remaining bucolic lifestyle.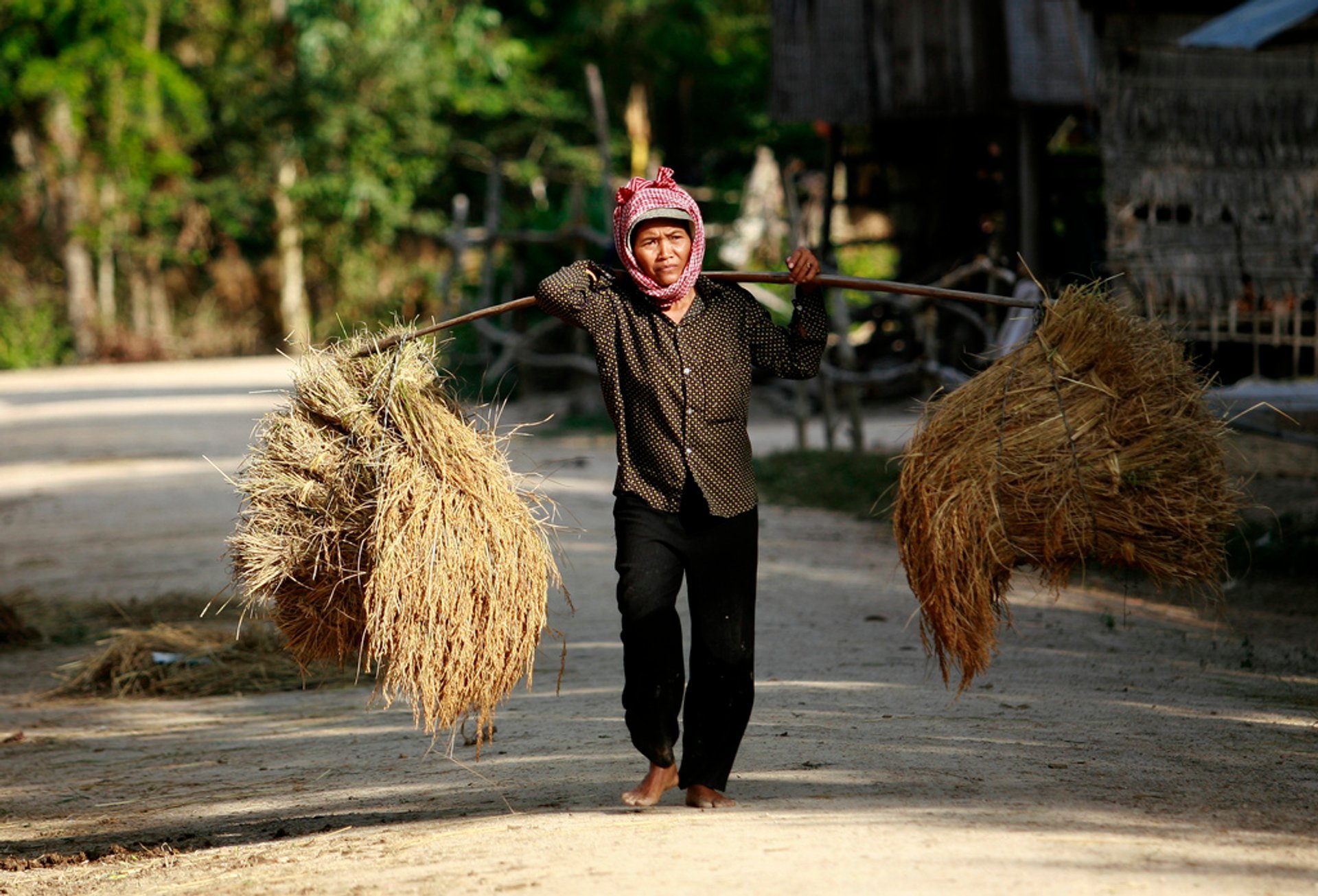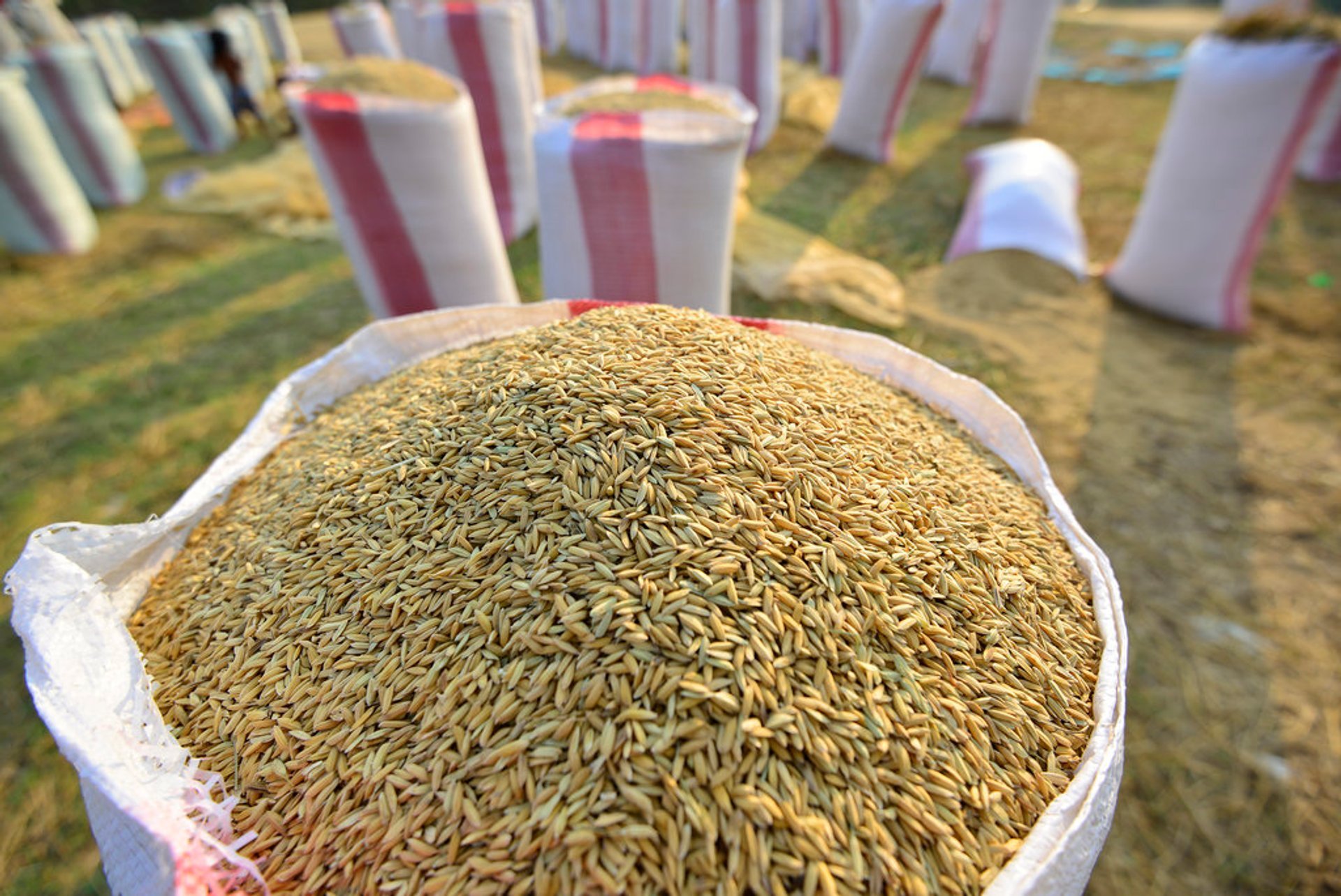 Rice Harvest Season Featured in