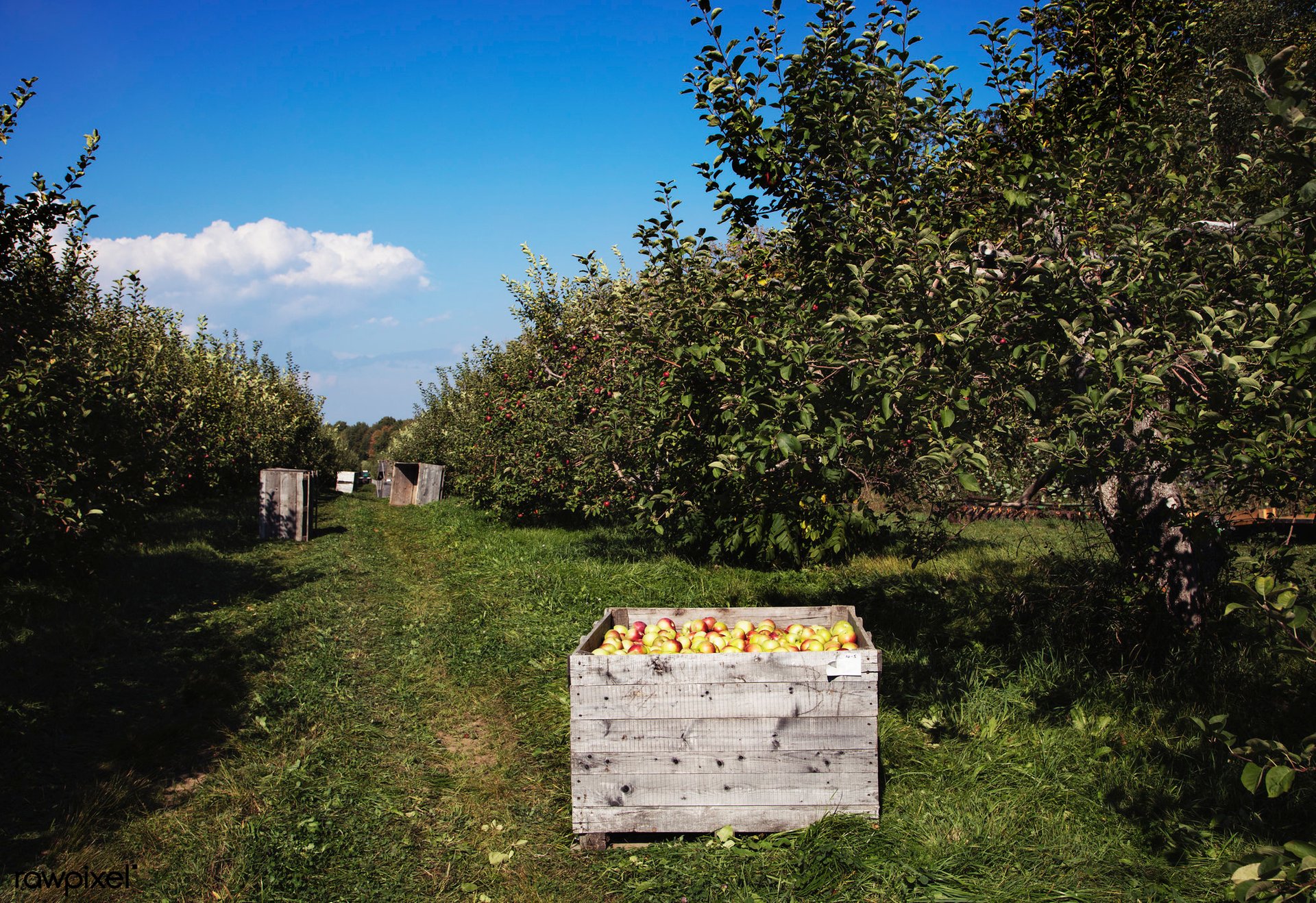 Scene at fall apple-harvest time at Shelburne Orchards in Shelburne, Vermont
Rawpixel Ltd, Carol M. Highsmith
See accommodations nearby
There's no better way to spend a sunny fall weekend than going apple picking in Vermont's beautiful countryside. Apple orchards open their doors after Labor Day for some early apple varieties. By mid-September, the majority of fruit begins to fully ripen, and orchards welcome thousands of people who flock to pick the delicious fruits and enjoy some simple entertainment such as hayrides and corn mazes. Apple season also means the arrival of the fall culinary must-try: apple cider donuts!
Where to go apple picking in Vermont
Apple orchards are open to the public across all of Vermont counties, so you can find one near you. Most of them have websites with rates and hours of operation. One of the most popular orchards is Adams Apple Orchard, located in Chittenden County (1168 Old Stage Rd., Williston, VT). It's open from September 1st till mid-October. The scenic location in Champlain Valley with a panorama of the Green Mountains enhances the experience. Besides the orchard, you can go shopping at the farmers market: maple syrup, herbs, and veggies are on offer from May to late December here. Yates Family Orchard is located in Monkton Ridge with beautiful vistas of the Adirondacks and Bristol Valley. The farm's address is 1074 Davis Rd., Hinesburg, VT, and it's open from September through the end of October. Nearby Boyer's Orchard & Cider Mill (1823 Monkton Rd, Monkton, VT) is a great place to try natural unpasteurized cider, cider donuts, honey, homemade pies, and jams. The tasting room for hard cider and wines is open 11 am to 5 pm, weekends only. Burtt's Apple Orchard is located in the picturesque Northeast Kingdom, at 283 Cabot Plains Rd, Cabot, VT. The farm and the orchard boast a truly beautiful location and over 40 varieties of apples. Vermont farmers harvest about 40,000,000 lbs (18,000,000 kg) of apples each year. Local orchards grow about 150 varieties of apples, however, the dominant kind is the McIntosh, which accounts for about half of Vermont's apple crop.
Apple Cider Donuts
Apple cider donuts are one of the signature fall foods in New England. These delicious treats are made with apple cider, cinnamon, nutmeg, and allspice. People look forward to indulging in this dessert for the whole summer since donuts only appear at markets and farmstands with the arrival of the apple harvest season in September. Donuts are available throughout October and November as well.
Find hotels and airbnbs near Apple Picking (Map)