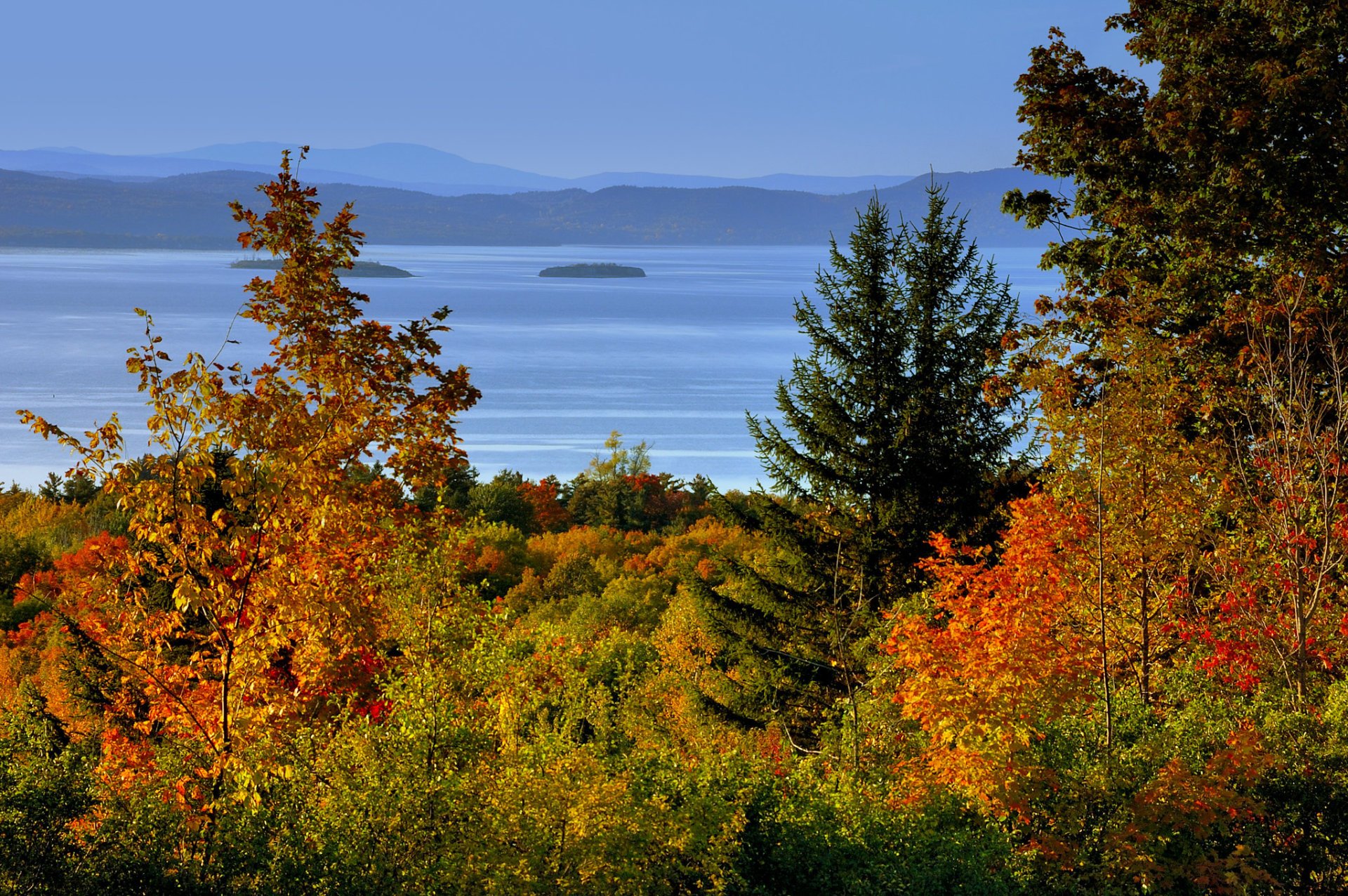 The Lake Champlain Region is a beautiful area all year round. But in the fall, it can literally blow your mind—the yellow, red, and orange colors change the trees into a wonderful spectacle. In this article, we've put together the best trails and spots all over this area to help you immerse yourself in the beauty of the fall season. The best time for fall foliage near Lake Champlain is early September to mid-October.
Let's start with the forest because it is abundant with fall foliage views. We suggest you investigate Noblewood Trail, which is great for its hike and beach walk. It features interesting coastlines and views of distant mountains. Also, you can check out the Belfry Mountain Trail to the summit of Belfry Mountain. For more vistas, climb to the fire tower at the top. Don't miss a chance to see Sand Bar State Park and Niquette Bay State Park, which have also prepared a fall extravaganza for you.
To revel in panoramic on-the-water views of the colorful trees, you should try paddling and boating. Also, pay attention to Route 9N throughout the Lake Champlain Region. It offers stunning views of fall foliage along the coast. If you like biking, glide through farm country, Rolling Reber Ramble and Joe's Random Scoot, or alongside the rivers and streams, such as Women's Suffrage Way and Water's Edge Trail.
Find hotels and airbnbs near Lake Champlain Fall Foliage (Map)