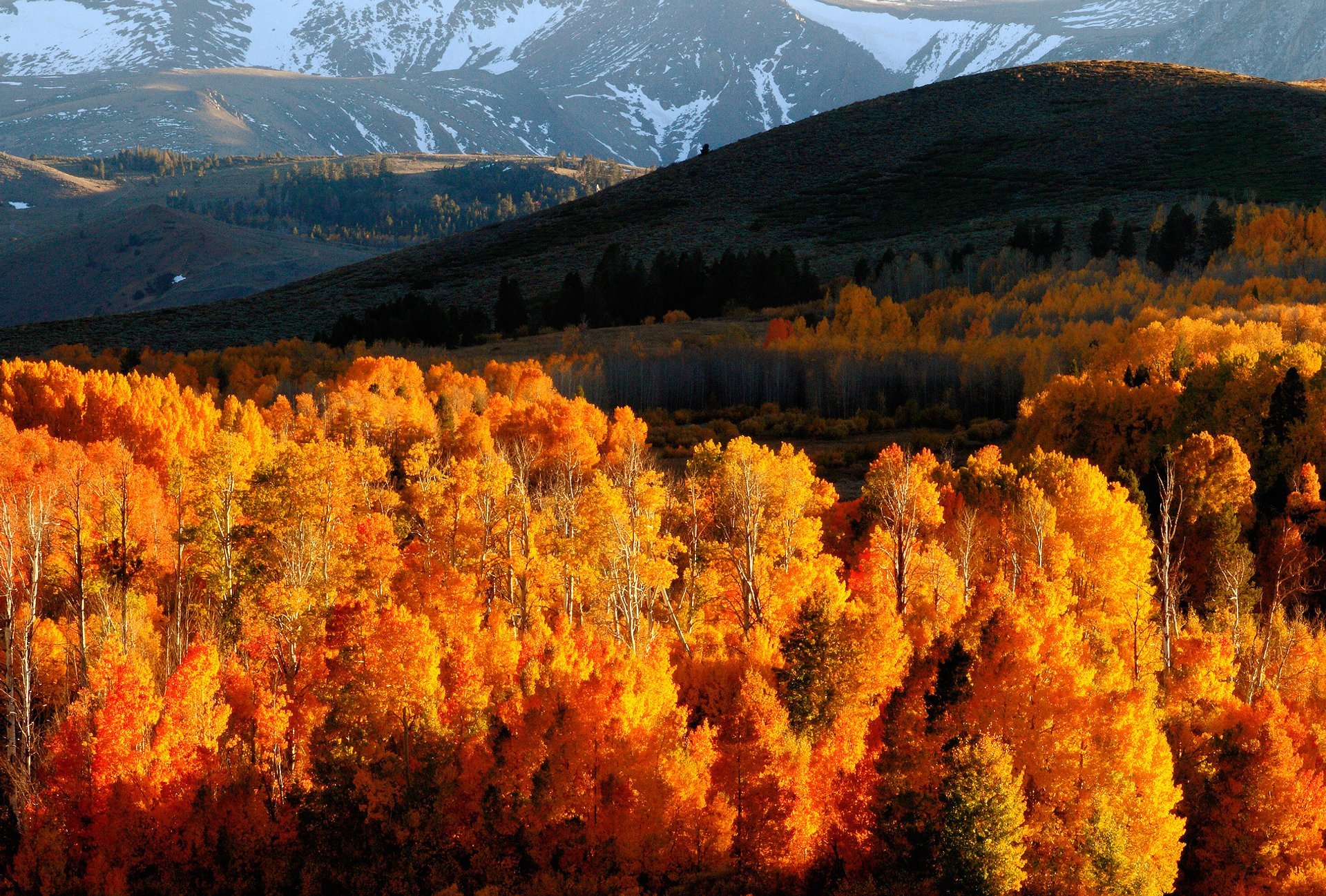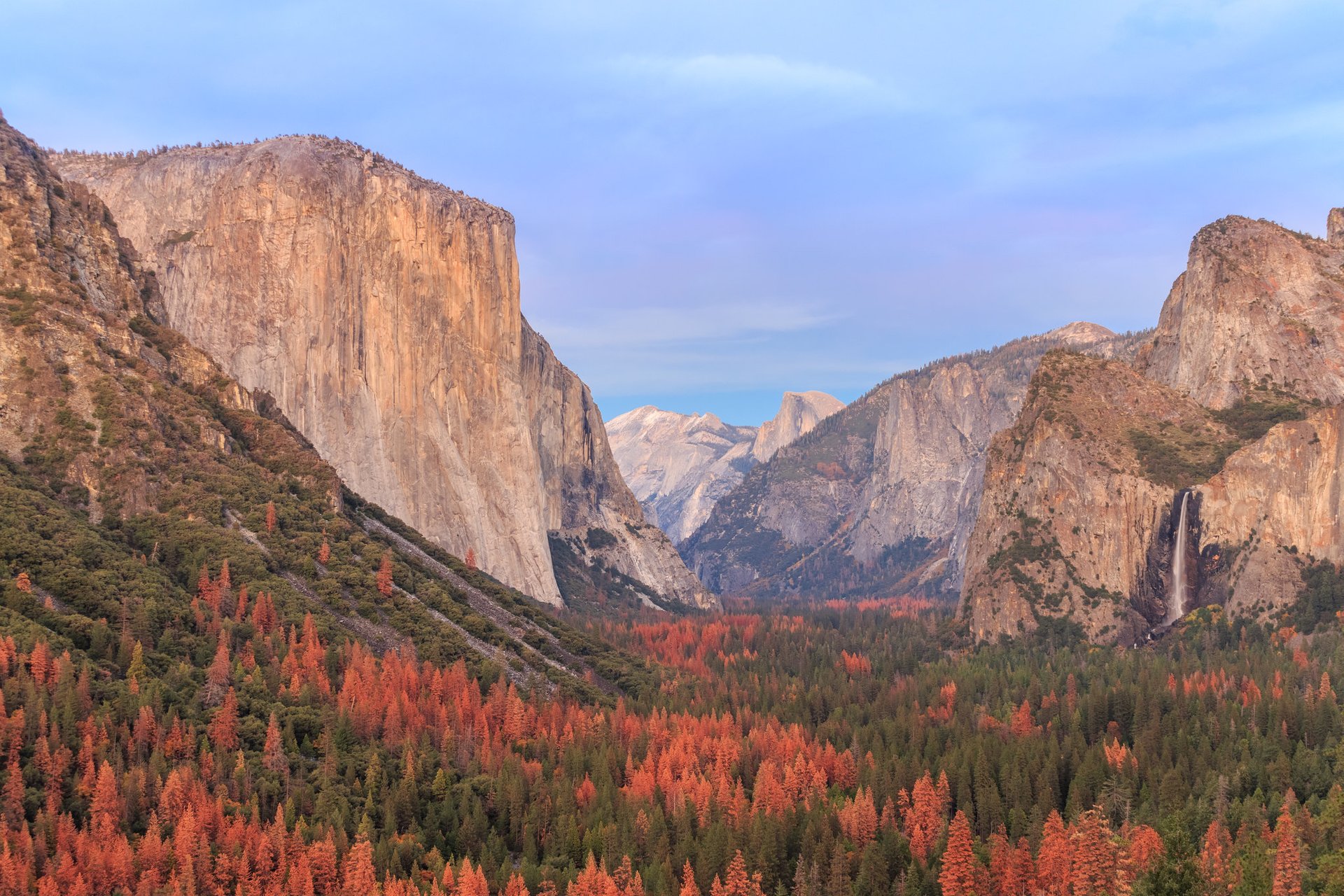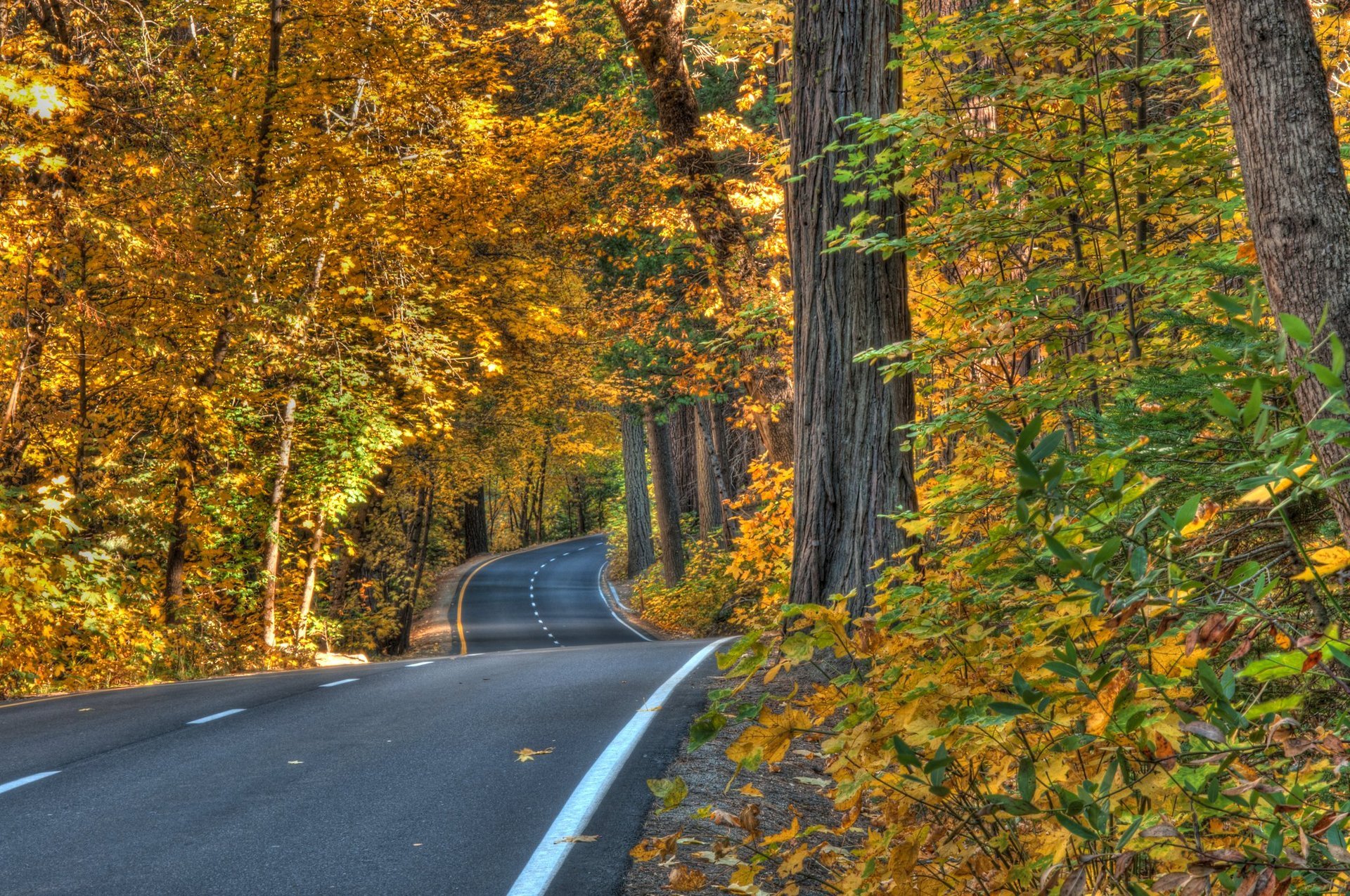 Fall is a quieter, less crowded, and a beautiful time at Yosemite National Park. Even though Yosemite is famous for its giant sequoias and other evergreens, many trees do change, adding beautiful splashes of color. Bigleaf maples and California black oaks pop up with yellow and bronze. Quaking aspens are especially showy when they turn bright yellow. Pacific dogwoods, poison oaks, and sugar maples add some red and scarlet notes.
Yosemite fall colors best time
The best time to take a scenic drive or stroll through the park is mid-to-late October. The fall spectacle usually starts in early October and lasts through November until the first winter snowstorms. Pay attention to road closures that are usually announced on the park's website in case of bad weather. Tioga Road is usually closed from late October to May.
Where to see fall colors in Yosemite
Fall foliage scenic drives in Yosemite National Park include the Tioga Road and Glacier Point Road that is famous for its yellow aspens. Stop by the Tuolumne Grove Trailhead or the Yosemite Creek Picnic Area for some fall-time photography. The Yosemite Chapel area (can be reached by Southside Drive) is also popular with photographers due to lots of red color from the maples.
Leaf peepers will be rewarded on a trail that goes from the Badger Pass ski area to Bridalveil Creek Campground. The southern part of Yosemite Valley is colored in yellow, red, orange, and bronze thanks to a great variety of trees. The small village of Wawona looks very picturesque covered in yellow, orange, and brown tones from oaks and cottonwood. It's a great place to spend the night, enjoy dinner, and ride in an old-fashioned horse-drawn carriage.
Yosemite fall colors map
Do you already know you'll be in Yosemite this fall? Book a hotel nearby to ensure a comfortable getaway. Leaf-peeping is way more pleasant when you know there's a warm room for a good rest at the end of your adventure.
Find hotels and airbnbs near Yosemite Fall Colors (Map)