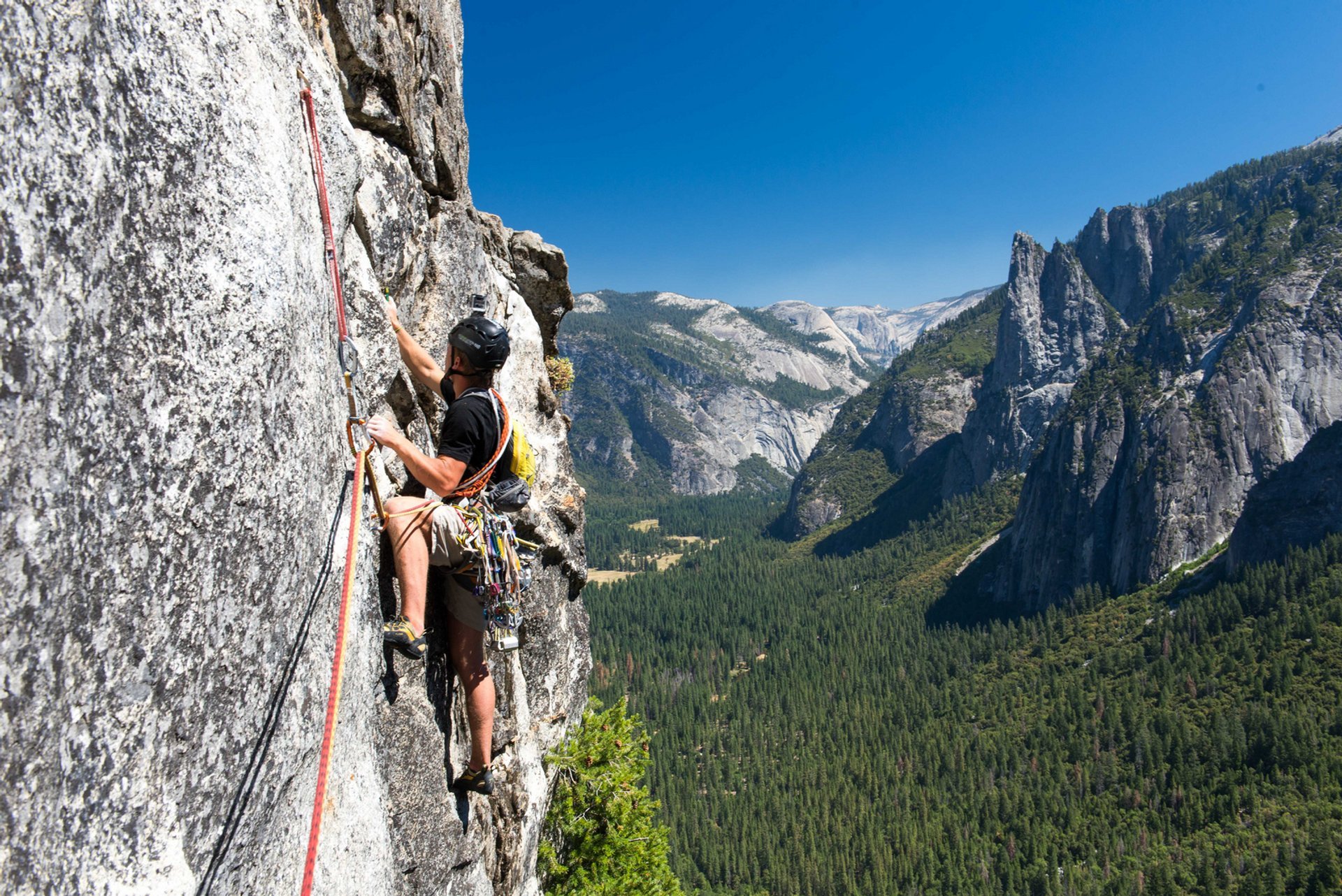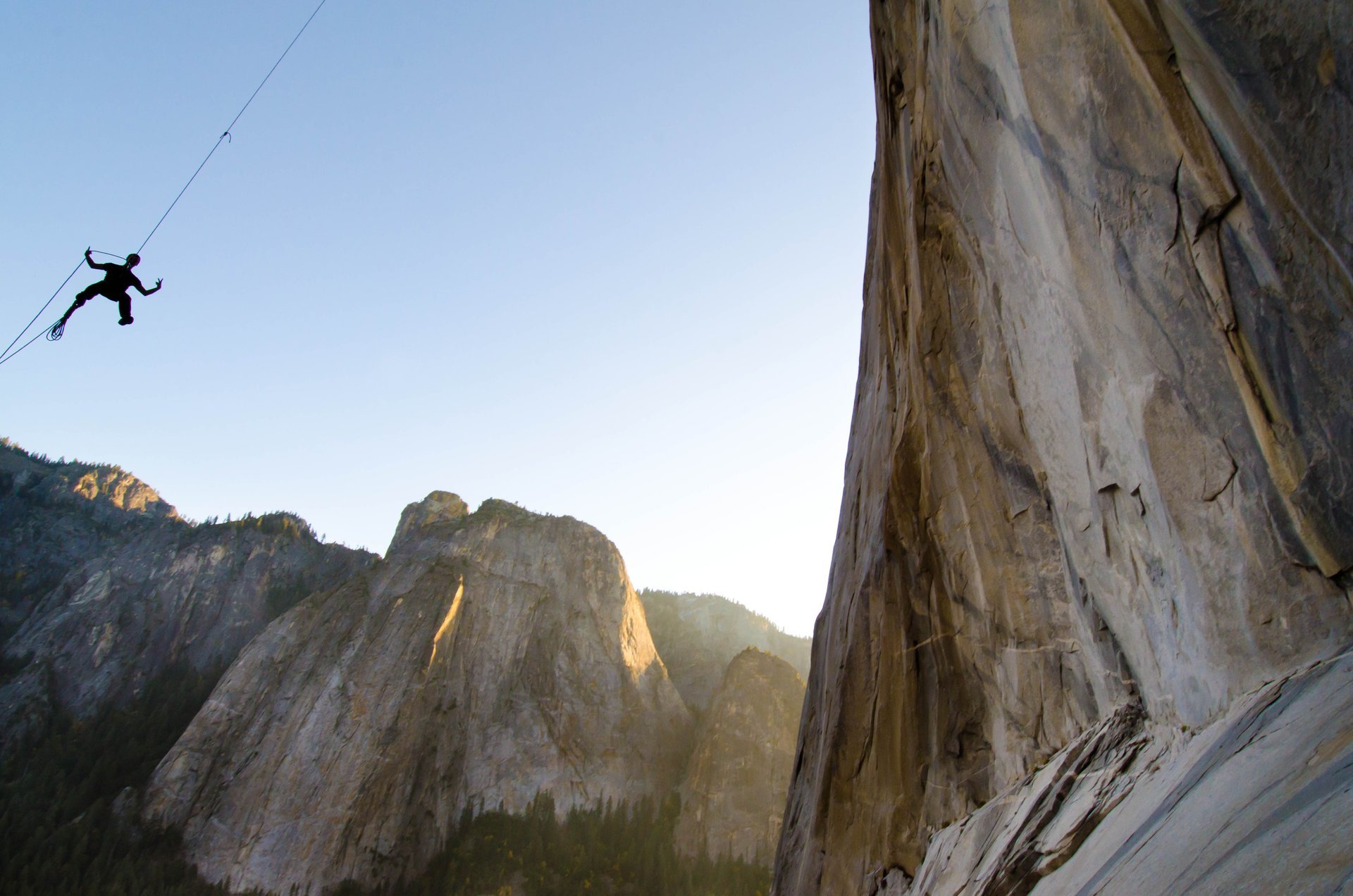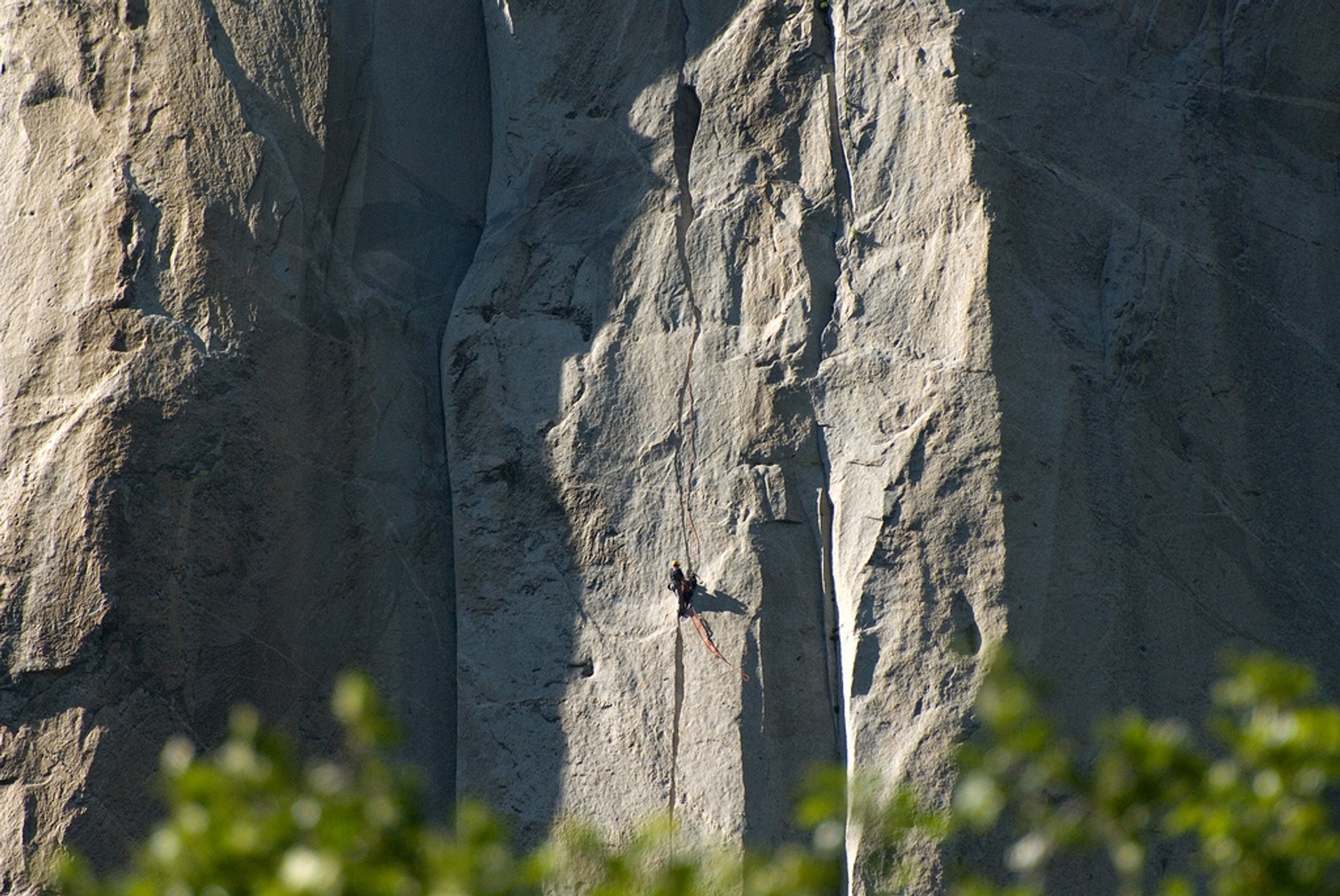 Yosemite National Park is a mecca for rock climbers, as it offers some of the most challenging climbing surfaces in the world. Climbers here can enjoy a variety of vertical challenges. In Yosemite Valley, the most popular spots are the Merced River Canyon, Sentinel Rock, El Capitan and Cathedral Spires and Rocks.
In Tuolumne Meadow, ​the most popular dome climbs are Lembert Dome and Stately Pleasure Dome, which provide fascinating panoramas of mountains, canyons, and beautiful Tenaya Lake.
The Yosemite Mountaineering School offers climbing lessons and workshops for climbers of all skill levels. Also, all the gear you need for rock climbing is available for rent.
The best time to go to Yosemite for climbing is late spring and early summer, or late summer and early fall, to avoid the summer crowds and hot weather.
Find hotels and airbnbs near Rock Climbing (Map)