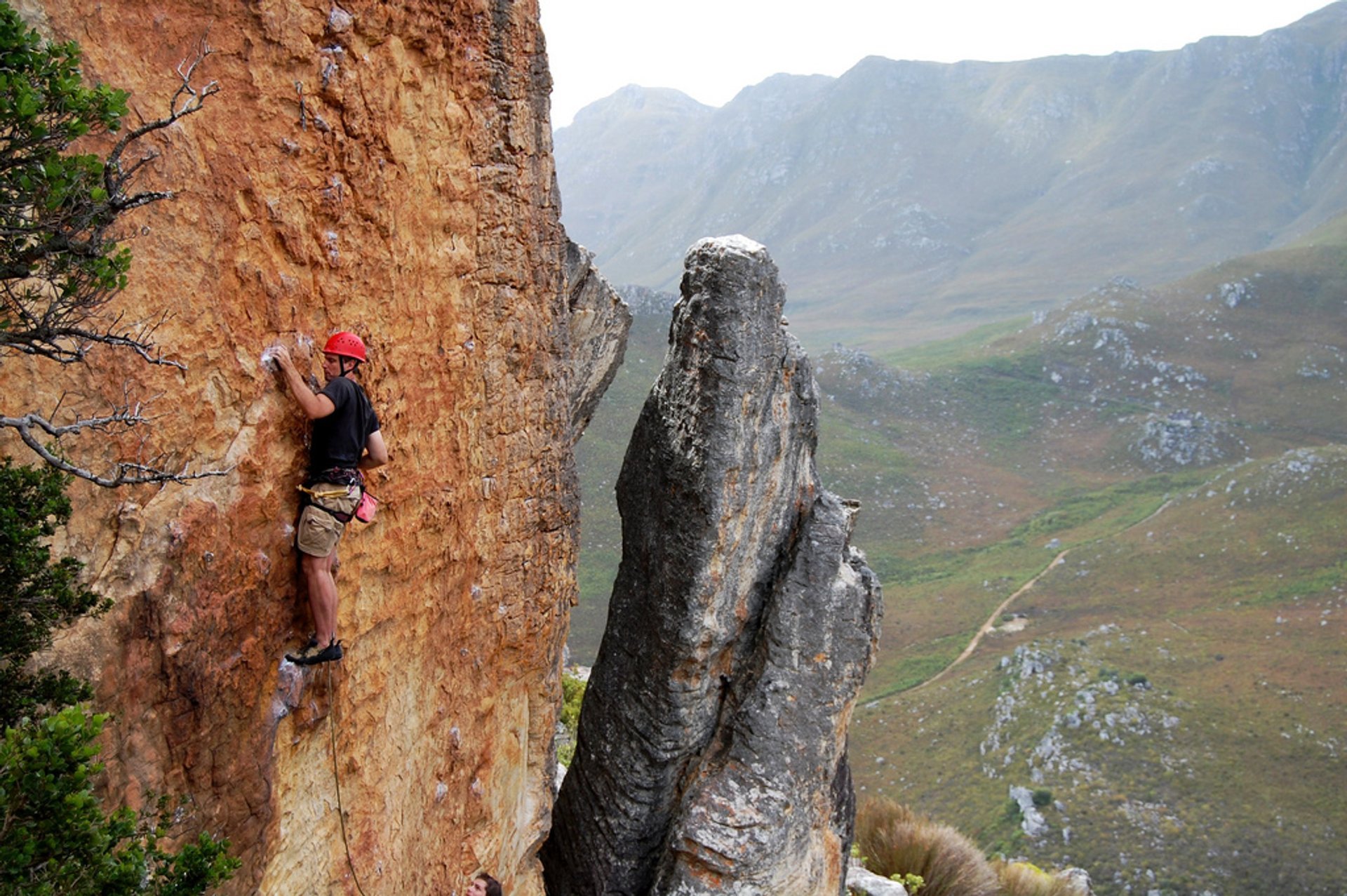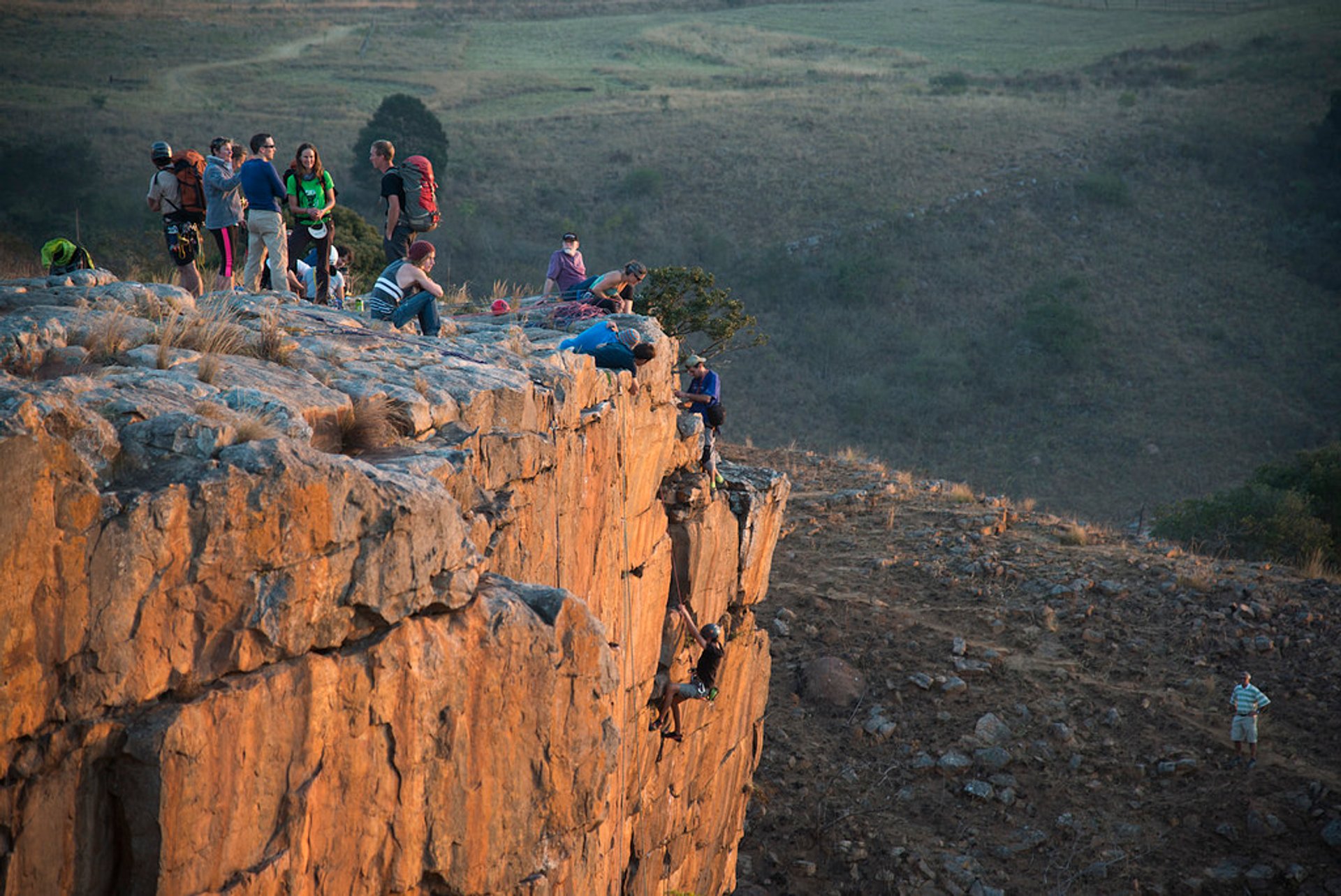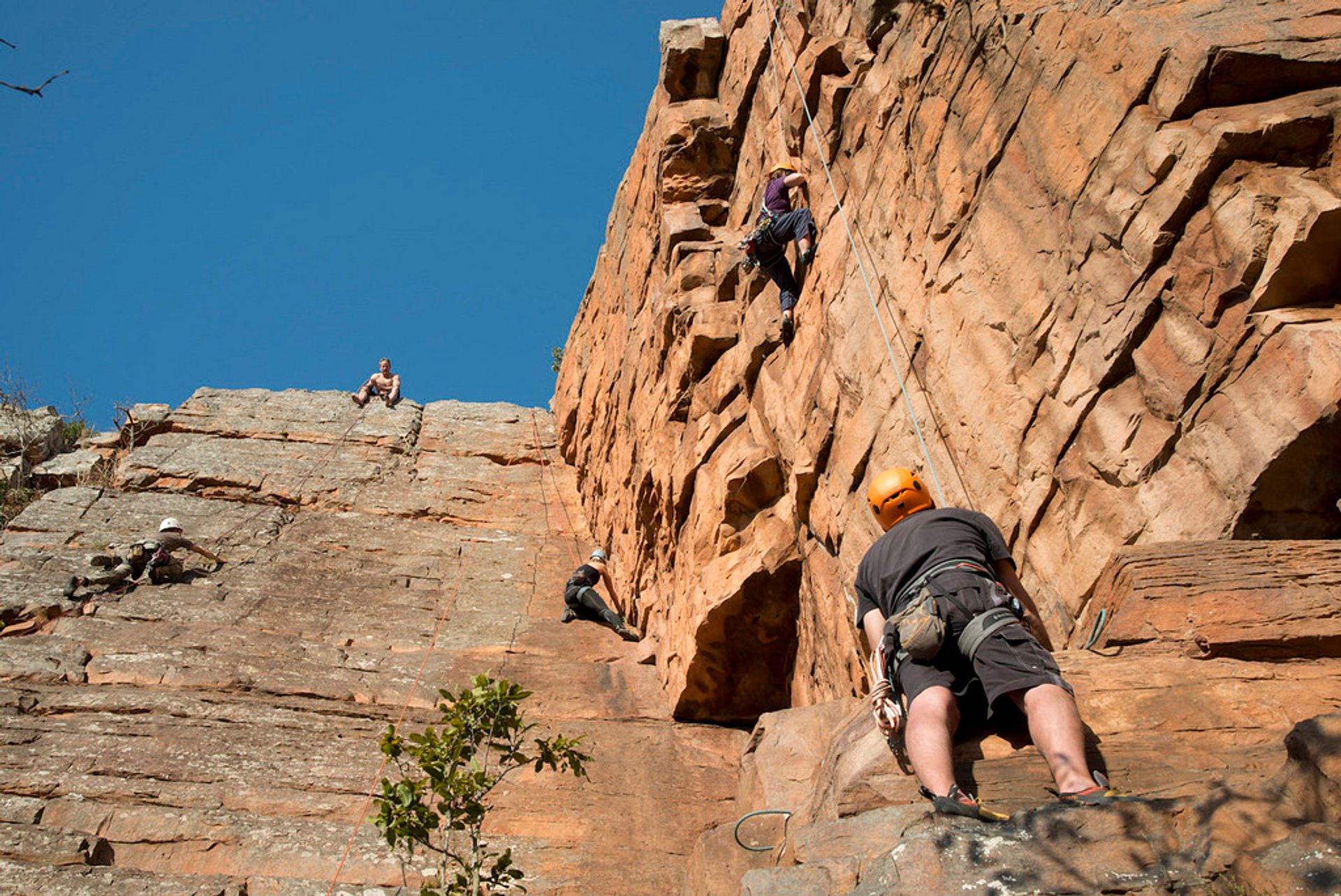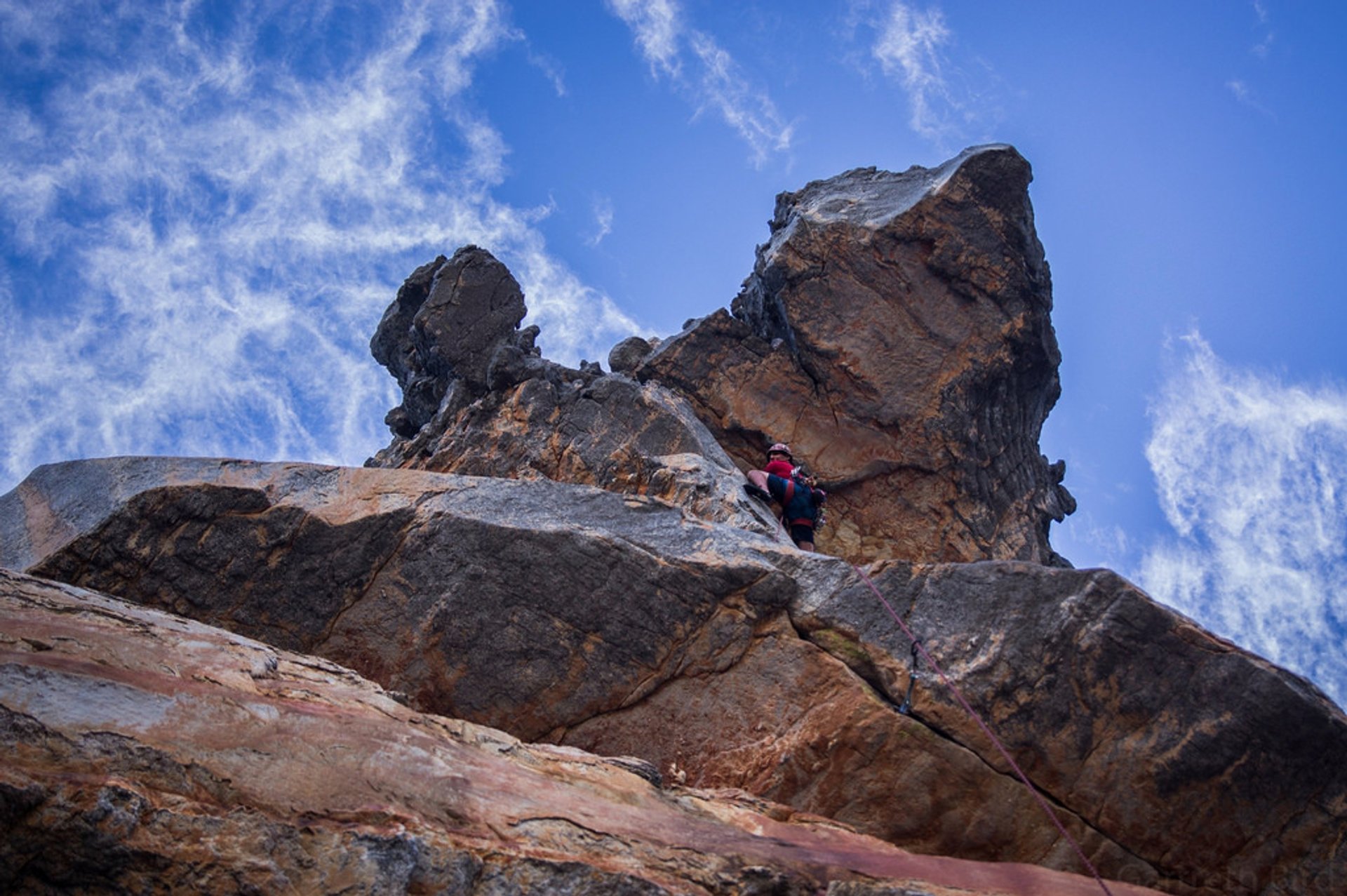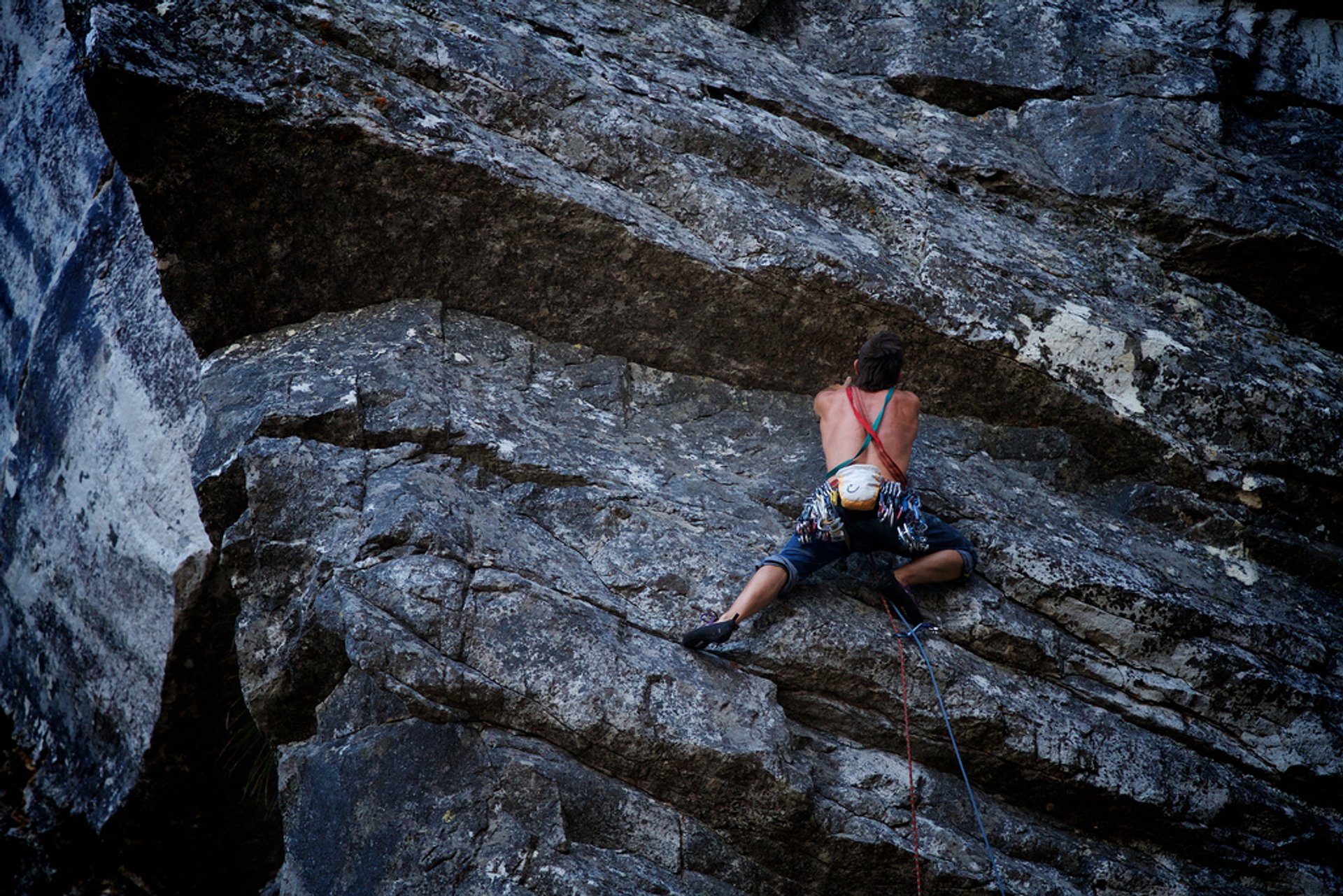 Numerous mountain ranges and ragged shorelines present great opportunities for rock climbing. Among the endless regions appropriate for this extreme sport, some appear to be particularly popular. The northernmost part of South Africa has a few perfect climbing spots such as Waterval Boven with over 700 climbing routes, the scenic Blyde River Canyon, and the Magaliesberg mountain range, renowned as a World Heritage Site.
Head a little more southward and you'll find nice climbing areas in the KwaZulu-Natal Province, namely Monteseel near Durban. Western Cape is also rich in climbing grounds—these are the iconic Cederberg Mountains north of Cape Town, and of course, the capital city itself.
The best season for rock climbing depends on the region, but prime time for most of the areas is between April and October. These are winter months in Africa, which are cool and dry in comparison to summer. It should also be taken into account that unlike the northern areas and Western Cape is distinguished by a wet winter climate that results in frequent storms.
Find hotels and airbnbs near Rock Climbing (Map)