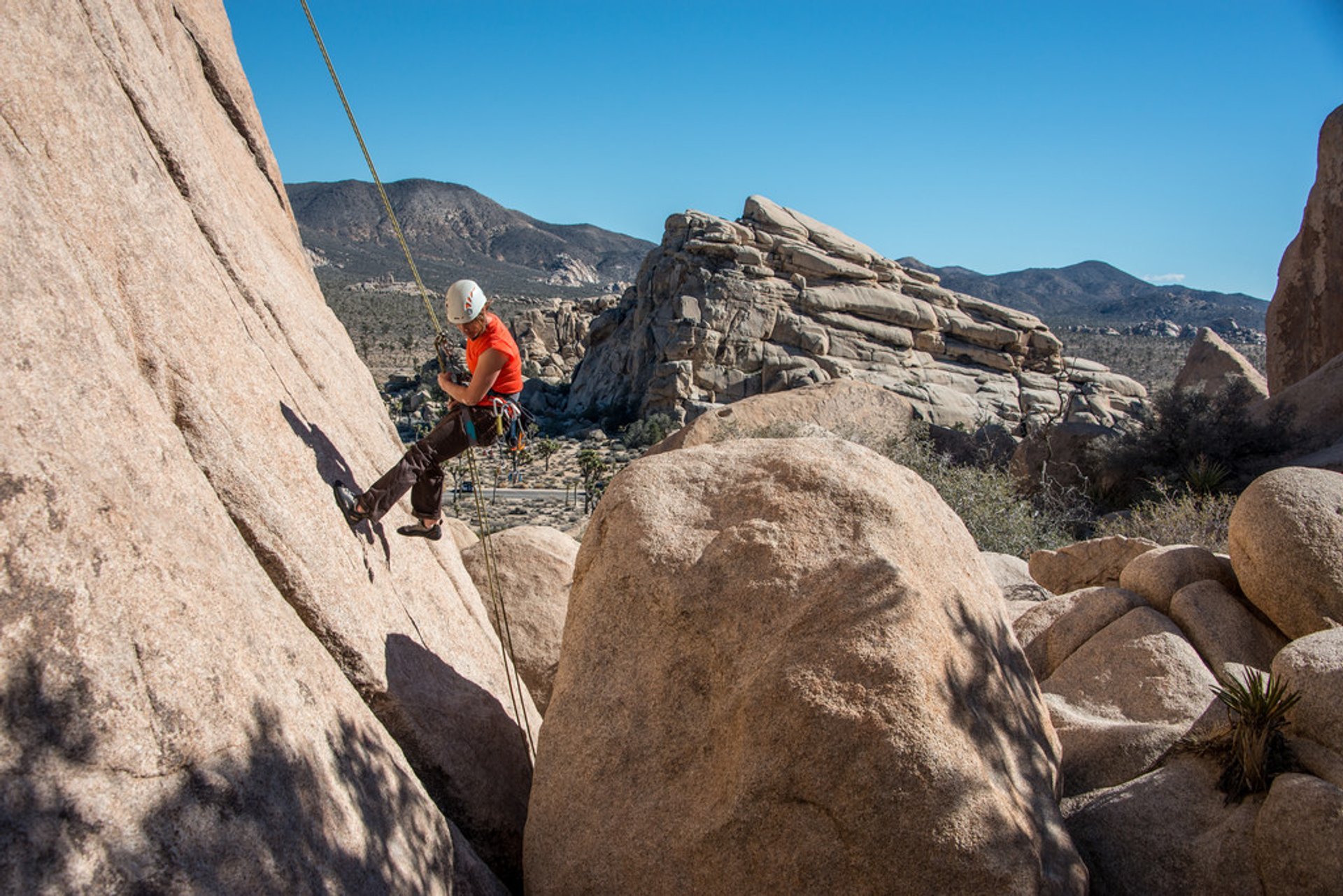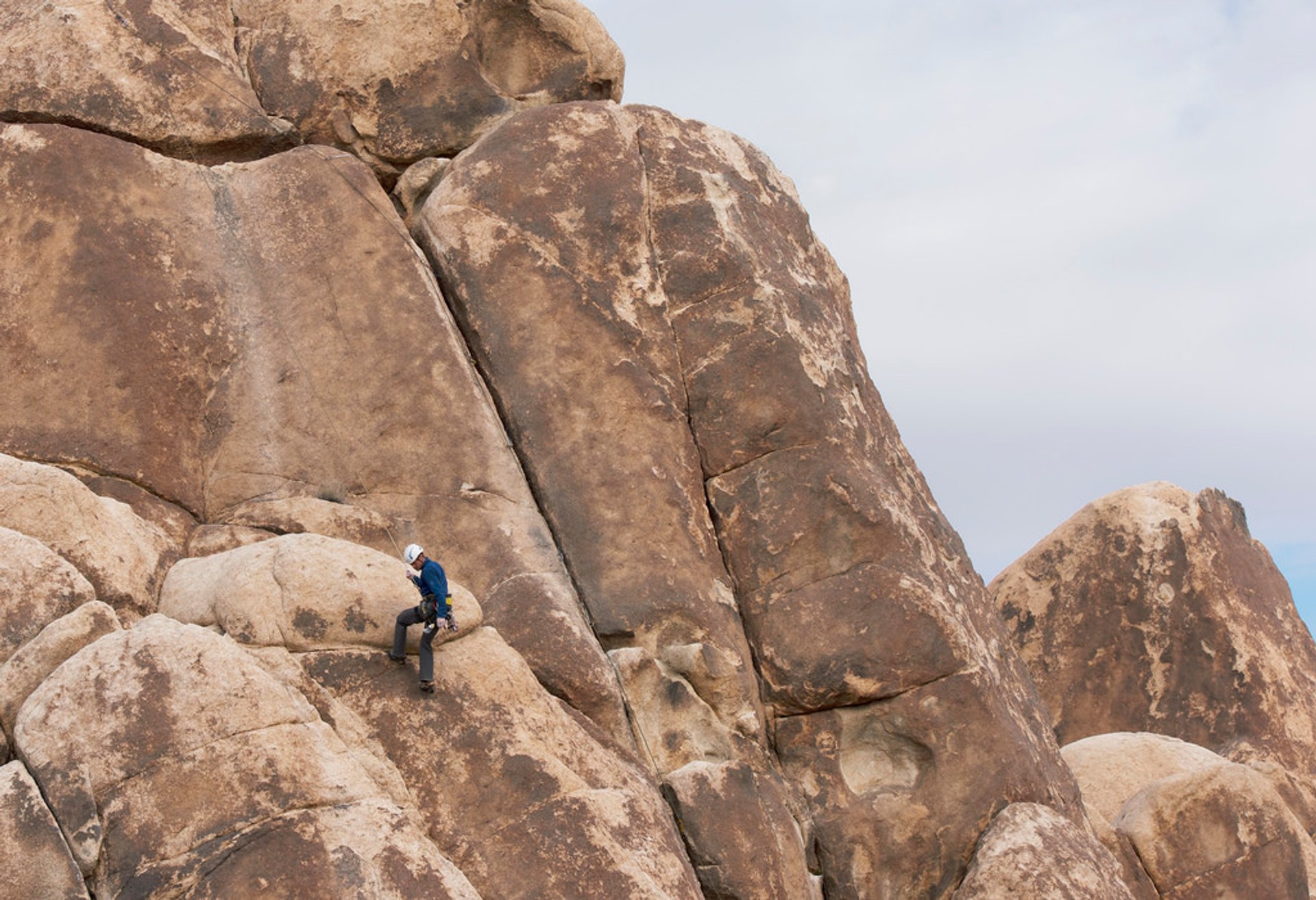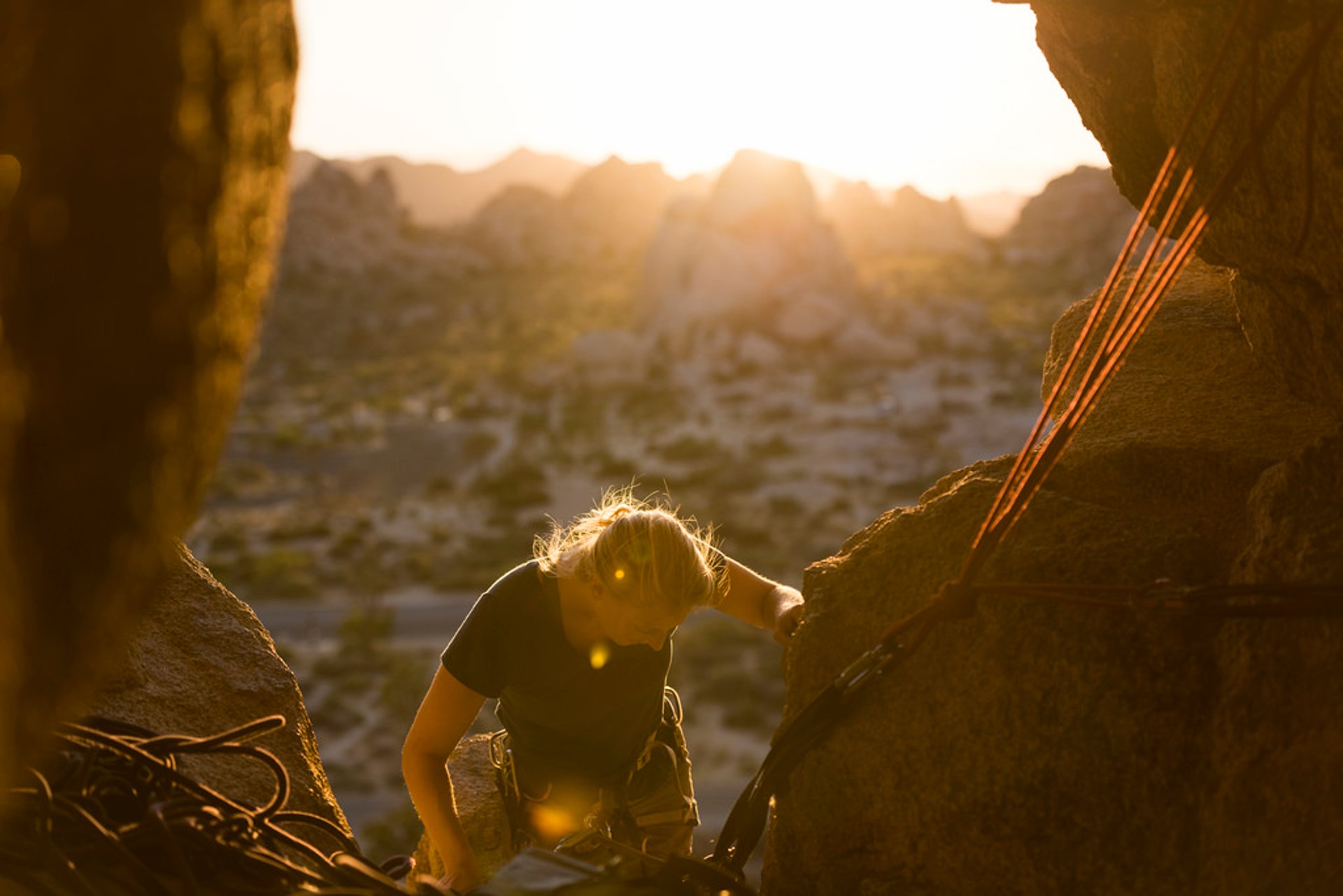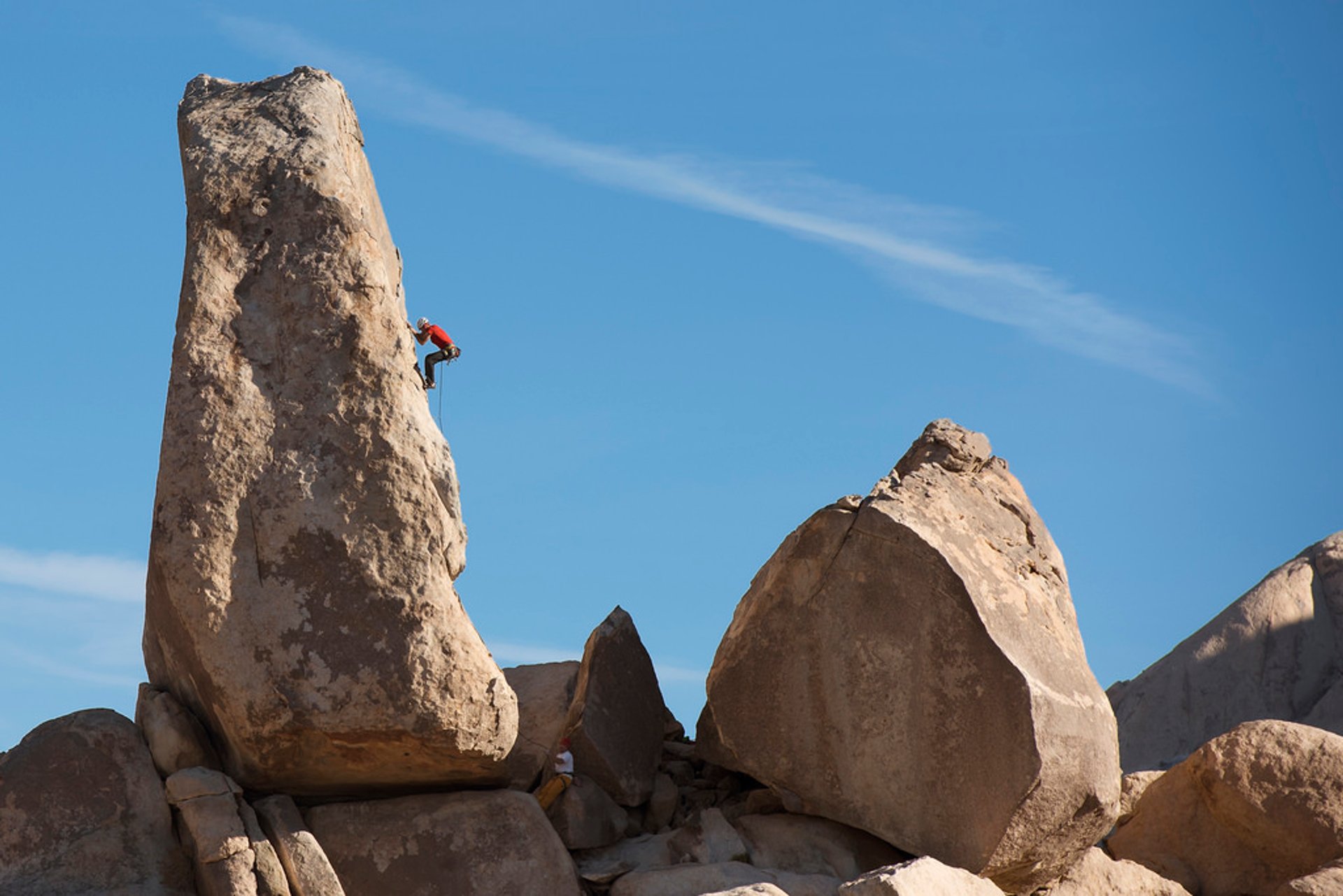 Joshua Tree Rock Climbing
Featured in
This park is a paradise for rock climbers. Here you will find mountains and rocks of completely unusual forms that allow you to practice and climb even in winter, while other climbing walls are completely covered with snow.
The rocks of the Joshua Tree National Park were formed more than 100 million years ago due to the cooling of the magma beneath the granite surface. Underground waters gradually destroyed the stones and gave them rounded forms, and floods finished the job they washed the soil, leaving huge stone boulders on the surface. Despite the fact that the rocks here are relatively low and rarely exceed 80 meters, they amaze with a variety and different levels of complexity. Joshua Tree National Park can offer you routes on various forms: outcrops, domes, and cliffs composed of rough gneiss.
Before climbing in Joshua Tree National Park, you should familiarize with all the dangerous and safe routes. Mountaineers have developed a special guidebook, which specifies special sectors for rock climbing, the best boulders, and the main areas. Among the most popular spots for climbing in the park there are the following: the Quail Springs area, Lost Horse Road, Hemingway Buttress, Hidden Valley Campground, Real Hidden Valley, Echo Rock area, Wonderland of Rocks, Cap Rock, The Headstone, Hall of Horrors, Saddle Rock, Jumbo Rocks, and Split Rocks.
Rock climbing season lasts from mid-October to early May. Autumn and spring are considered the best. Still, Joshua Tree is also a great winter climbing destination which is a true gift while the rest of climbing grounds around are buried with snow.
Find hotels and airbnbs near Joshua Tree Rock Climbing (Map)
Joshua Tree Rock Climbing
Featured in