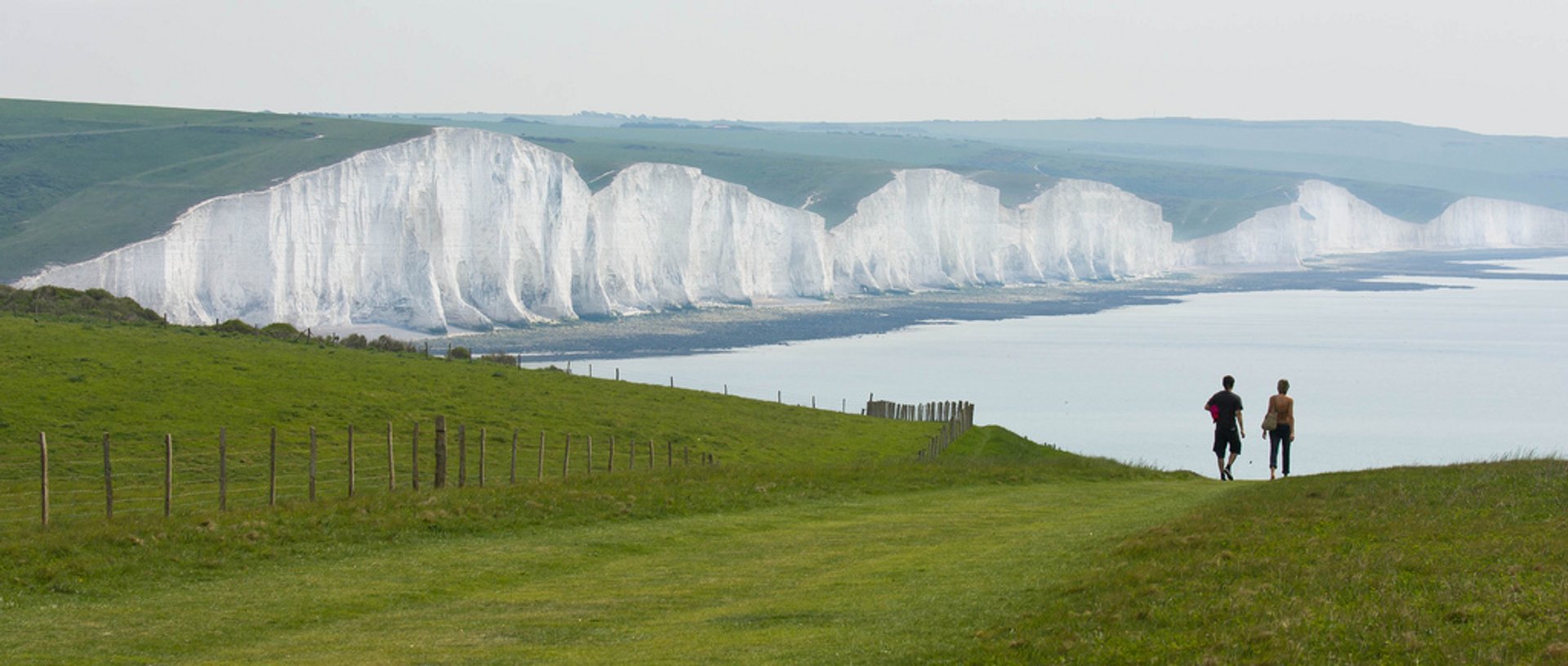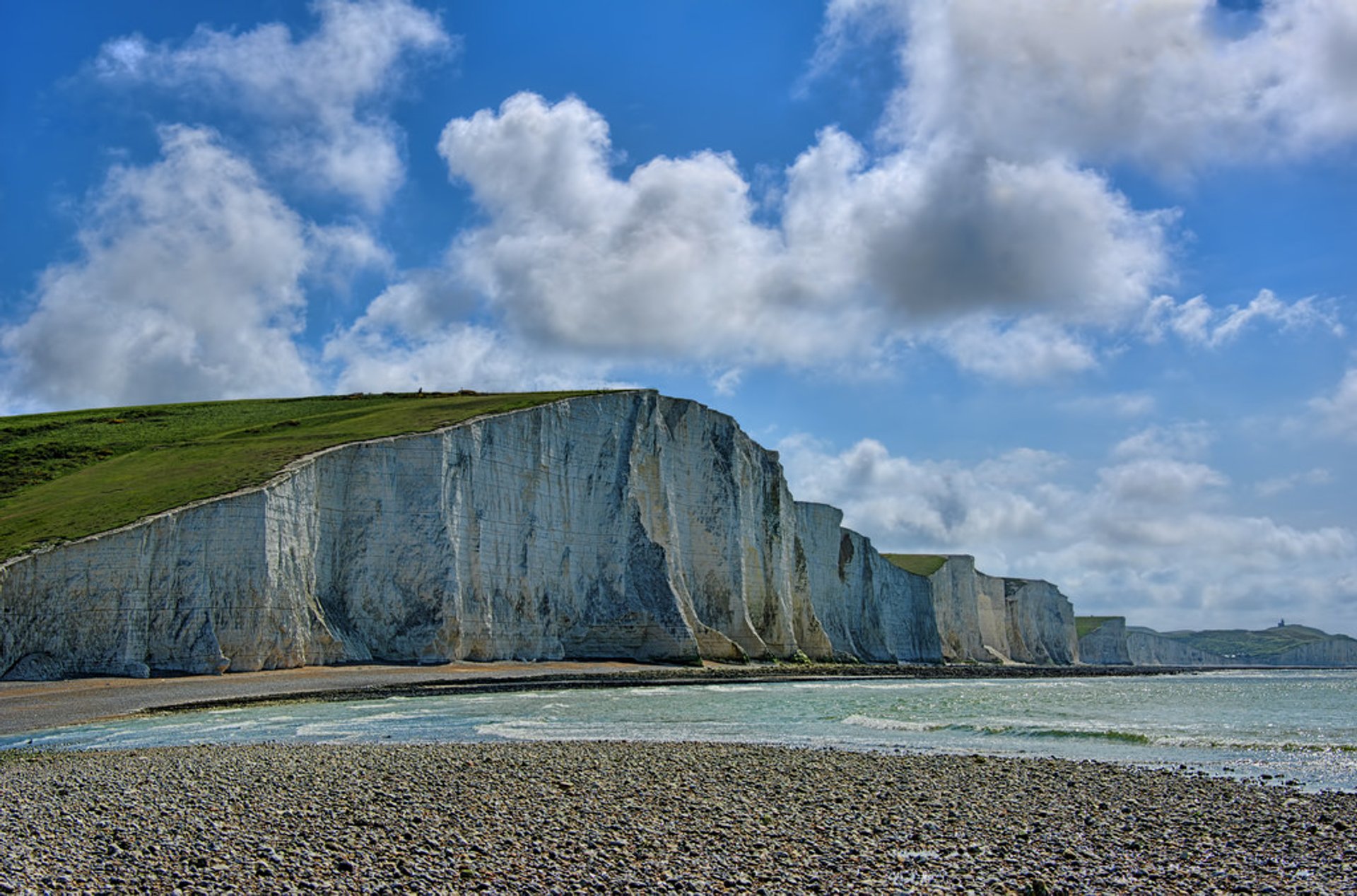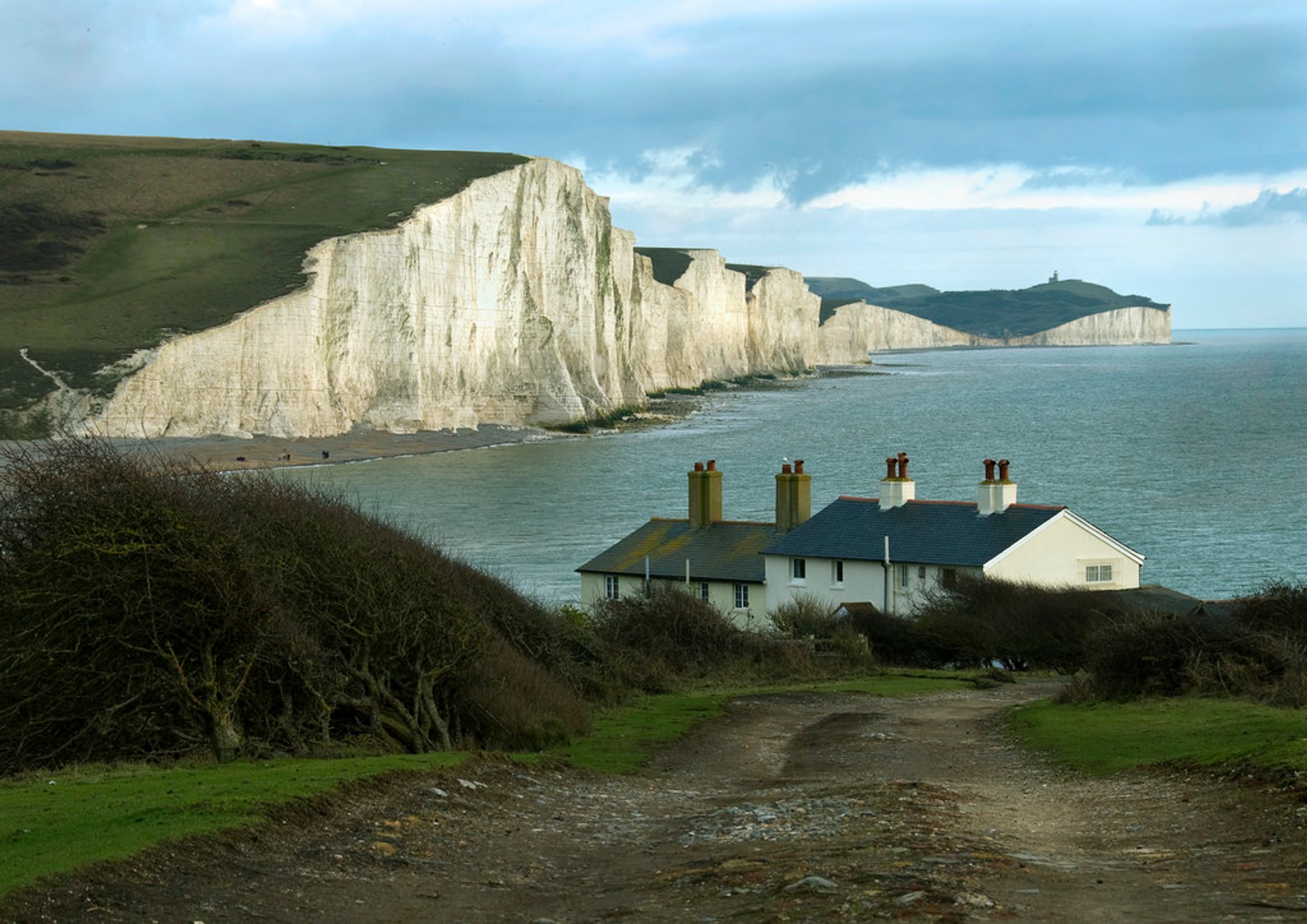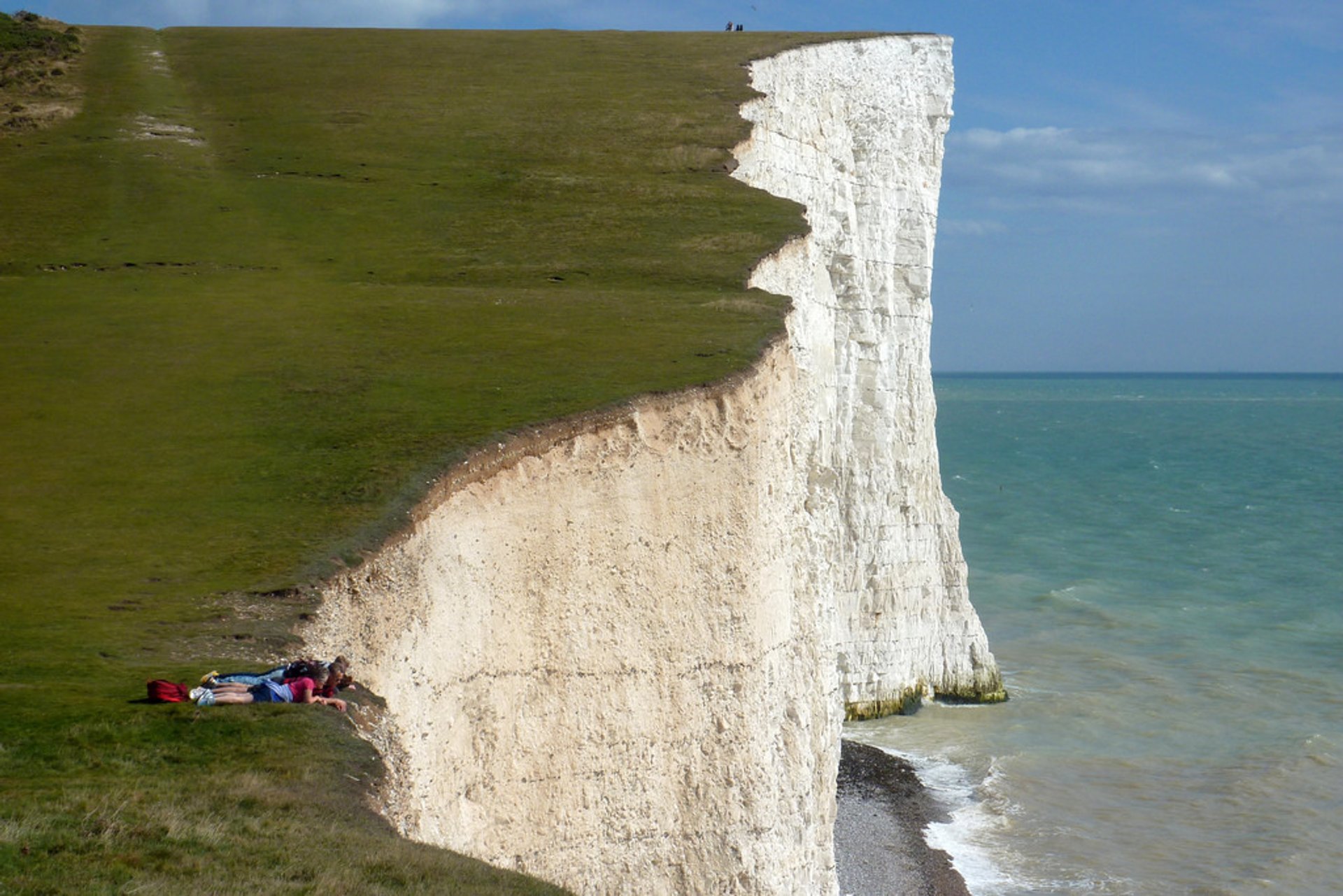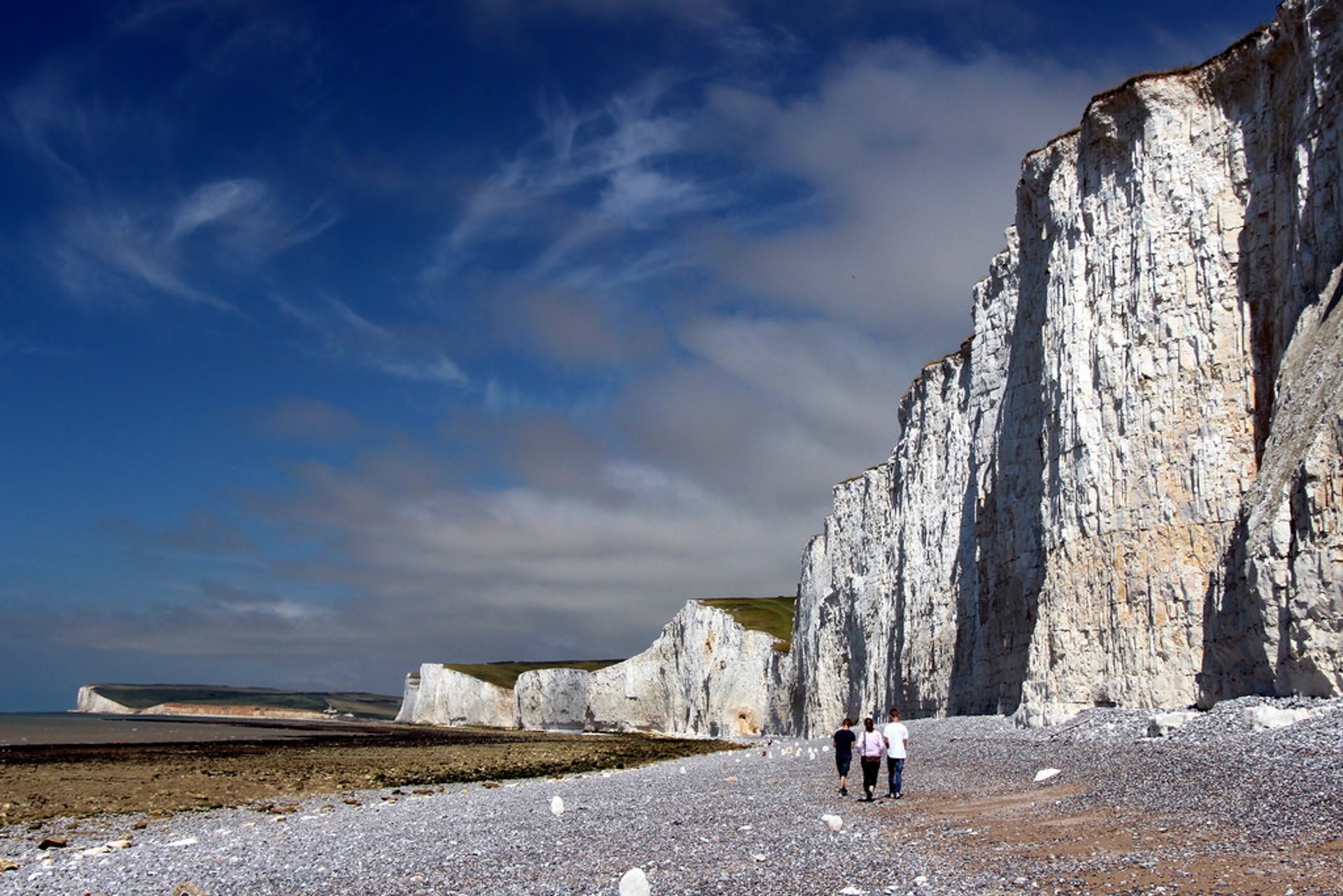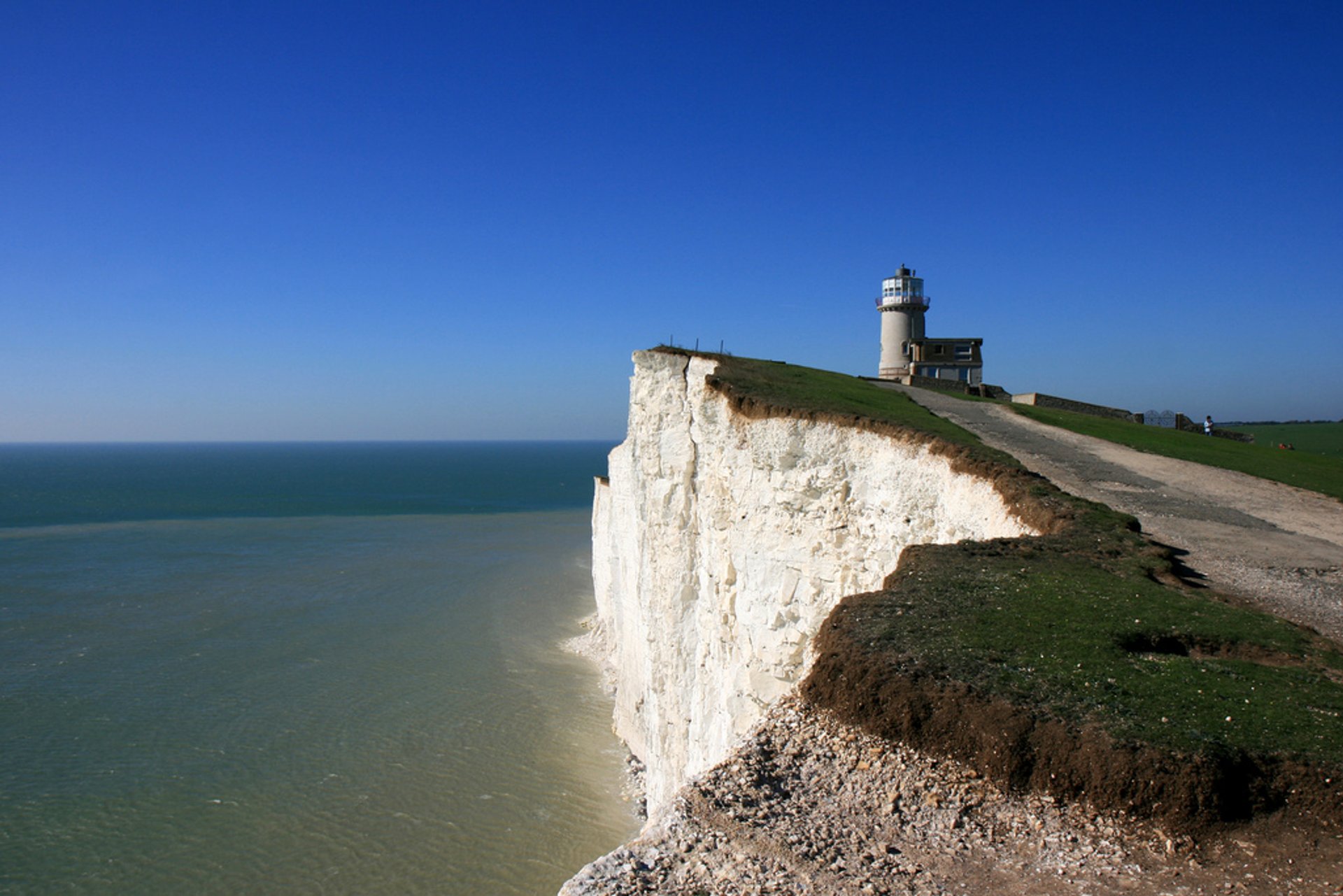 One of the best-known images of England's southern coast are the chalk cliffs along the English Channel, stretching from Seaford to Eastbourne. They form a part of the chalk South Downs, annually eroded by the sea waves. The visitor centre is open from Easter through October, so if you would like to get a free guide to the park, tips on tides and walks, and buy some souvenirs or any other goods, we suggest you come to the area during the season. Summer is also a good timing as besides the hike you can swim in the sea. Obviously, you could visit the cliffs in other months as well, but the grass won't be as green, and there is a higher chance of rain and grey clouds.
One of the most popular routes is Seaford to Eastbourne. The walk is around 21 km, and, according to the words of some travellers, it is more challenging than expected as there are several steep climbs. The cliff range starts eastwards from the Cuckmere Haven, where the most famous view opens to your eyes right next to the coastguard cottages.
During the hike, you will walk up and down on the seven hills with chalk sides facing the sea, covered with a green-green grass, followed by the Birling Gap. On a warm summer day when the tide is in you can go for a swim at the Cuckmere Haven or Birling Gap, but beware the underwater rocks.
Moving eastwards, you will climb up the notorious Beachy Head, easily recognisable thanks to the Belle Tout lighthouse. Even though the place is known for attracting the would-be suicides, the natural beauty is worth visiting the place.
If you are more of an adventurer and think that hiking is too boring, you could do some base jumping from the notorious Beachy Head. But make sure you don't join the suicide group!
Find hotels and airbnbs near Chalk Cliffs of East Sussex (Map)