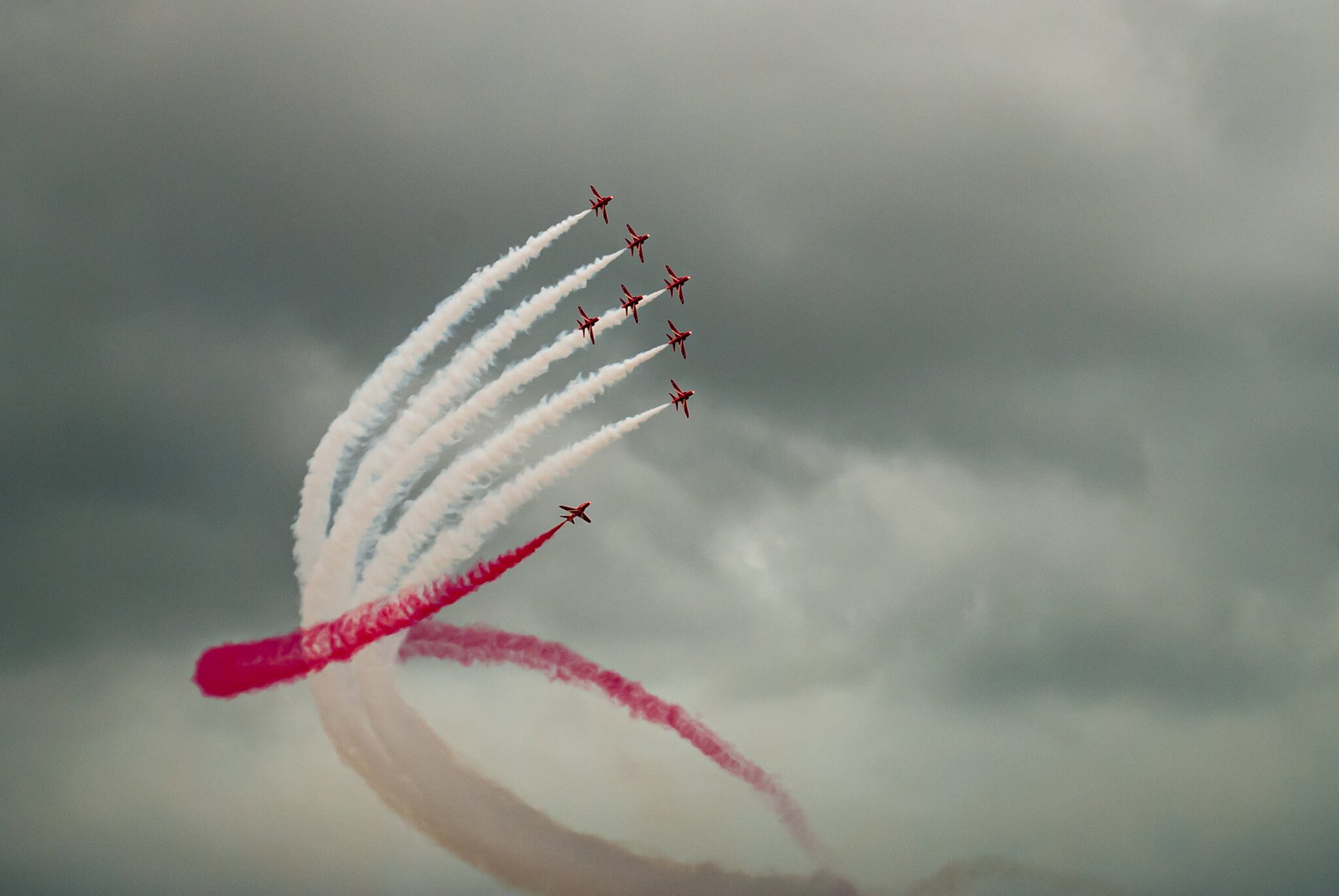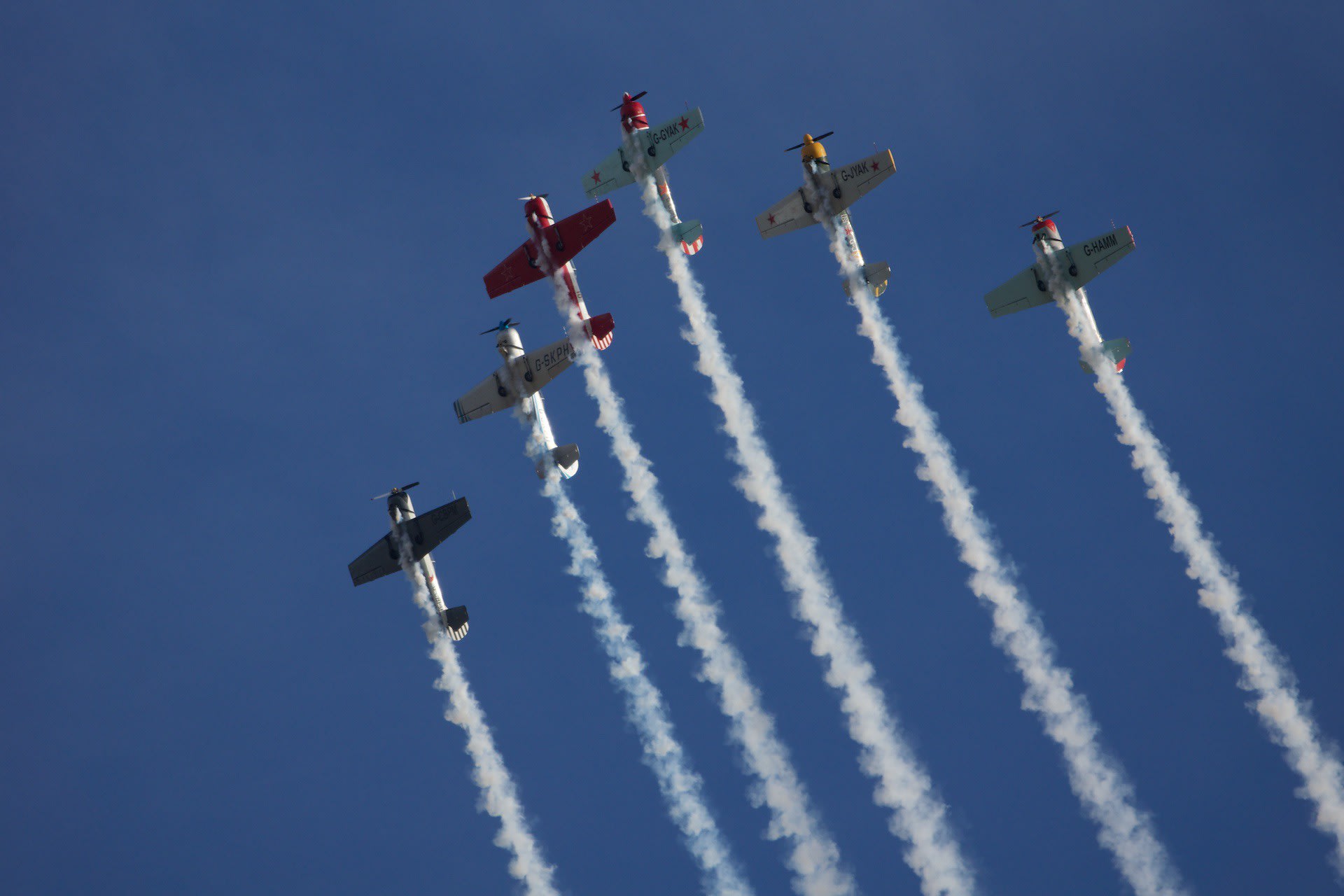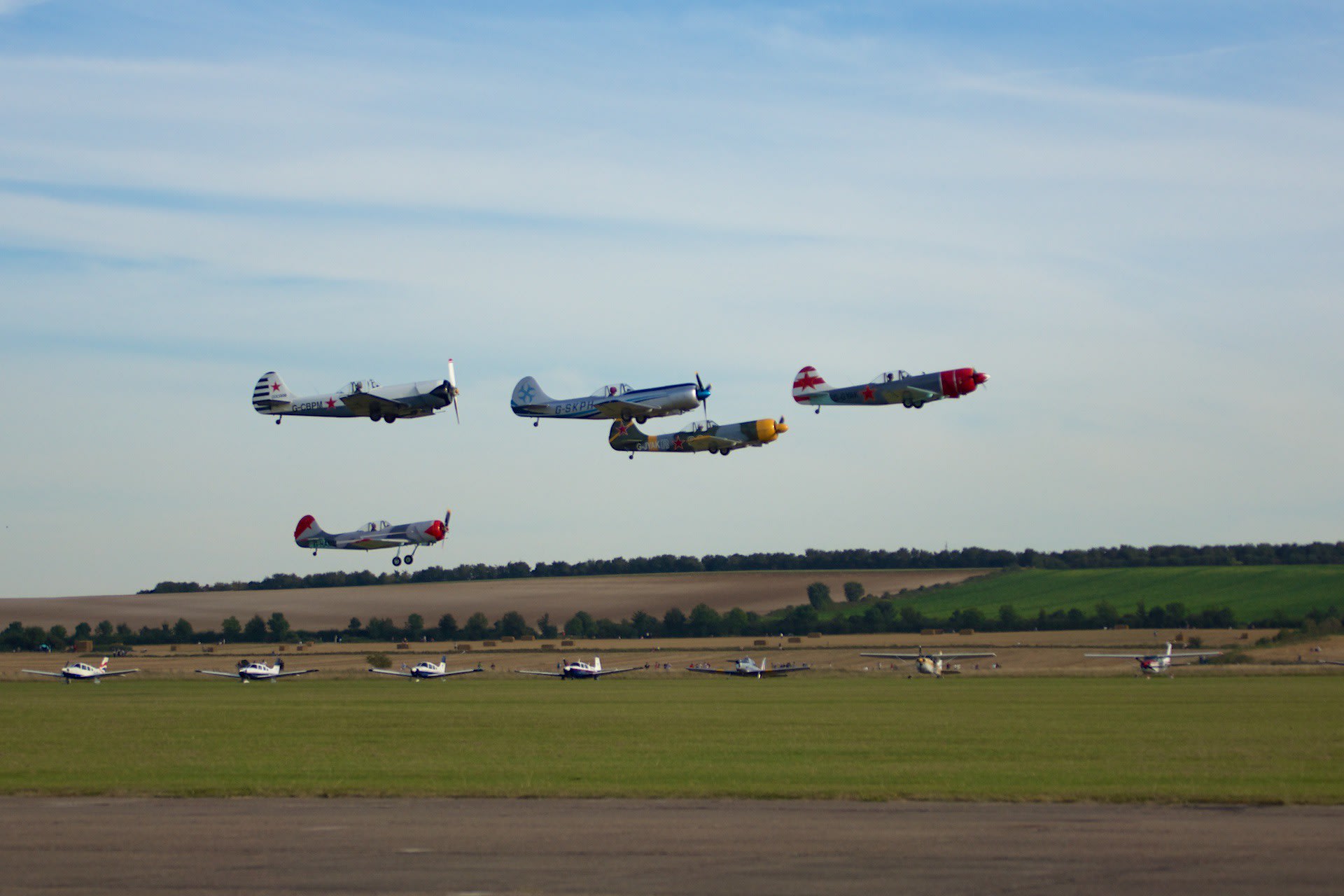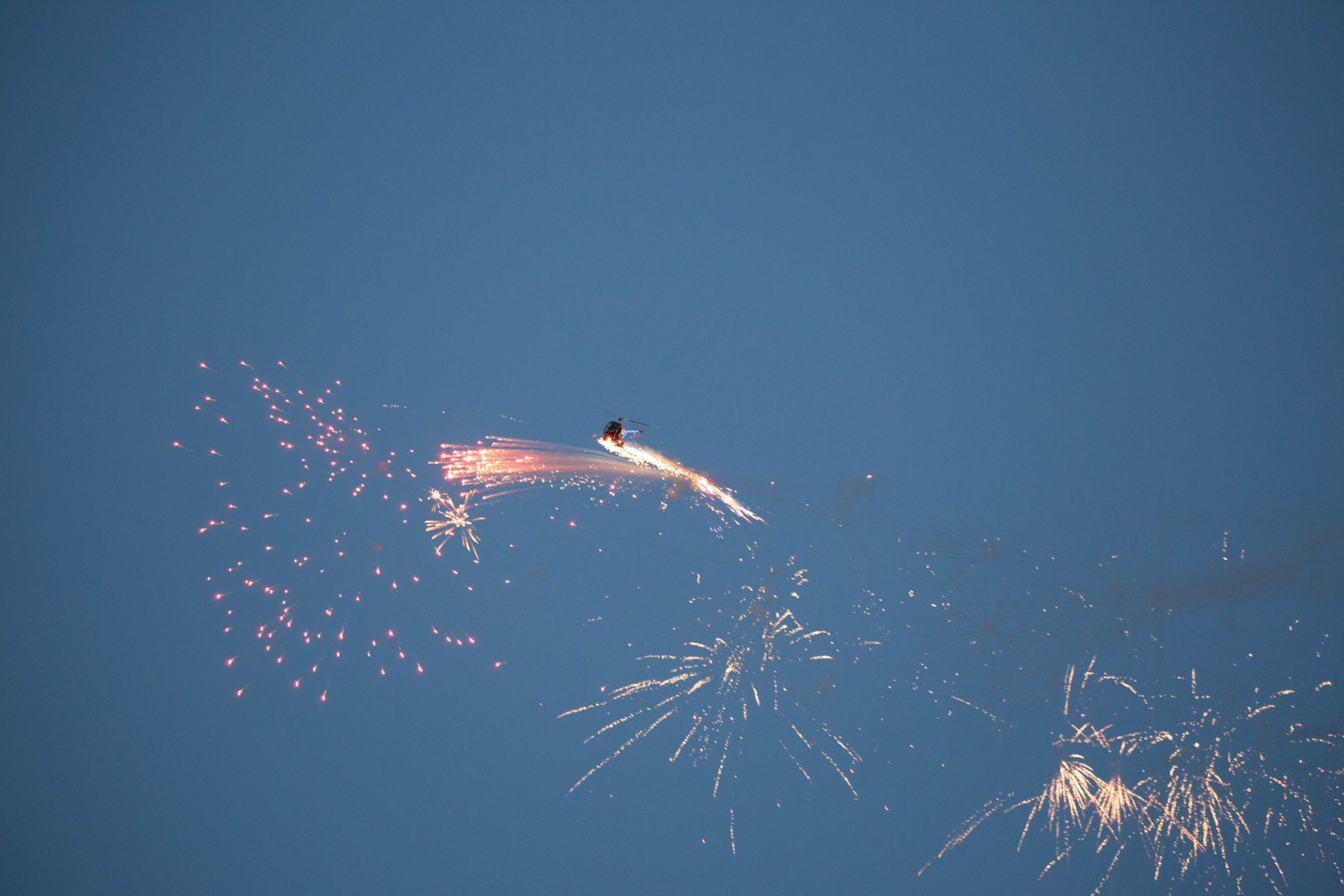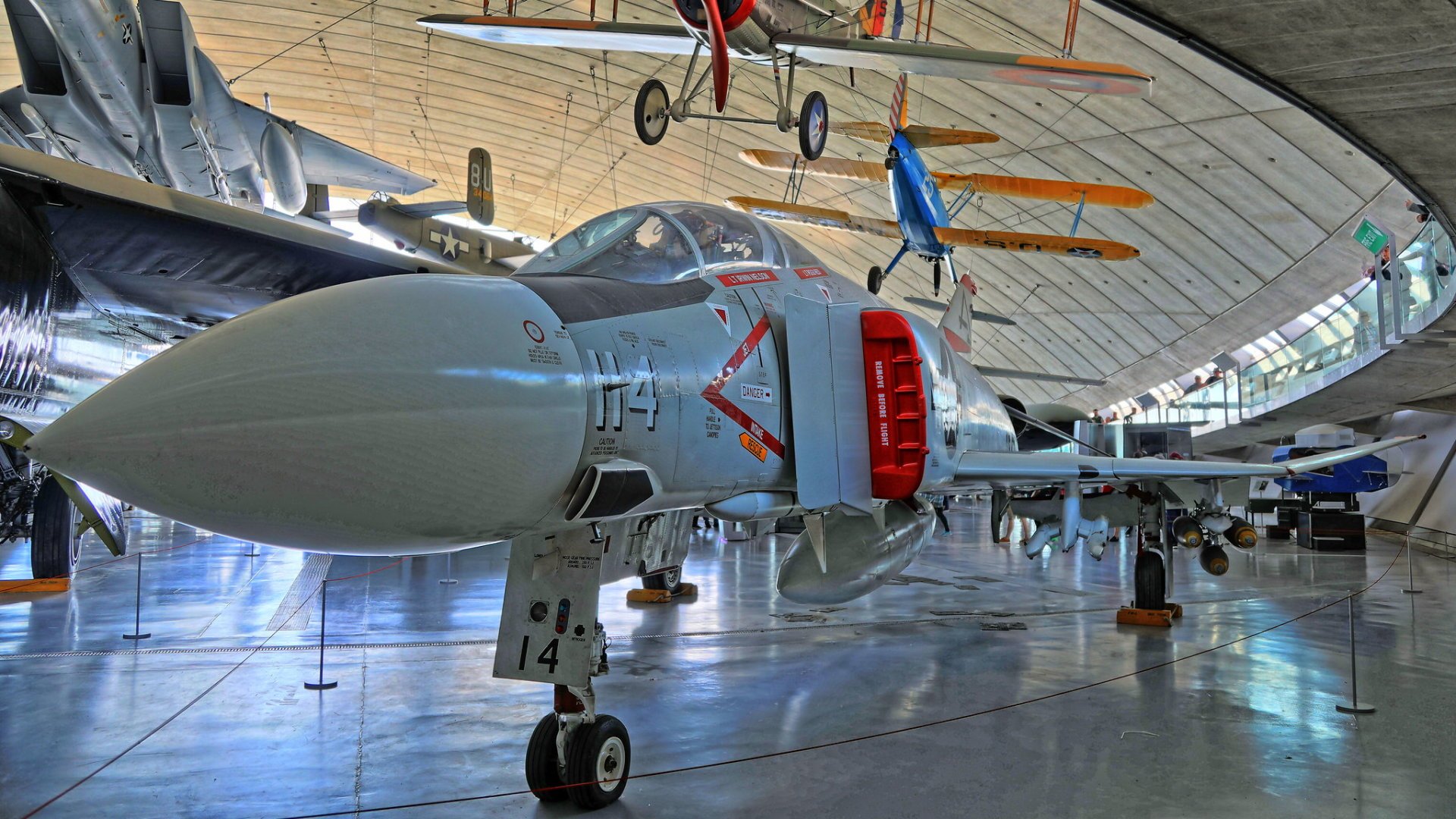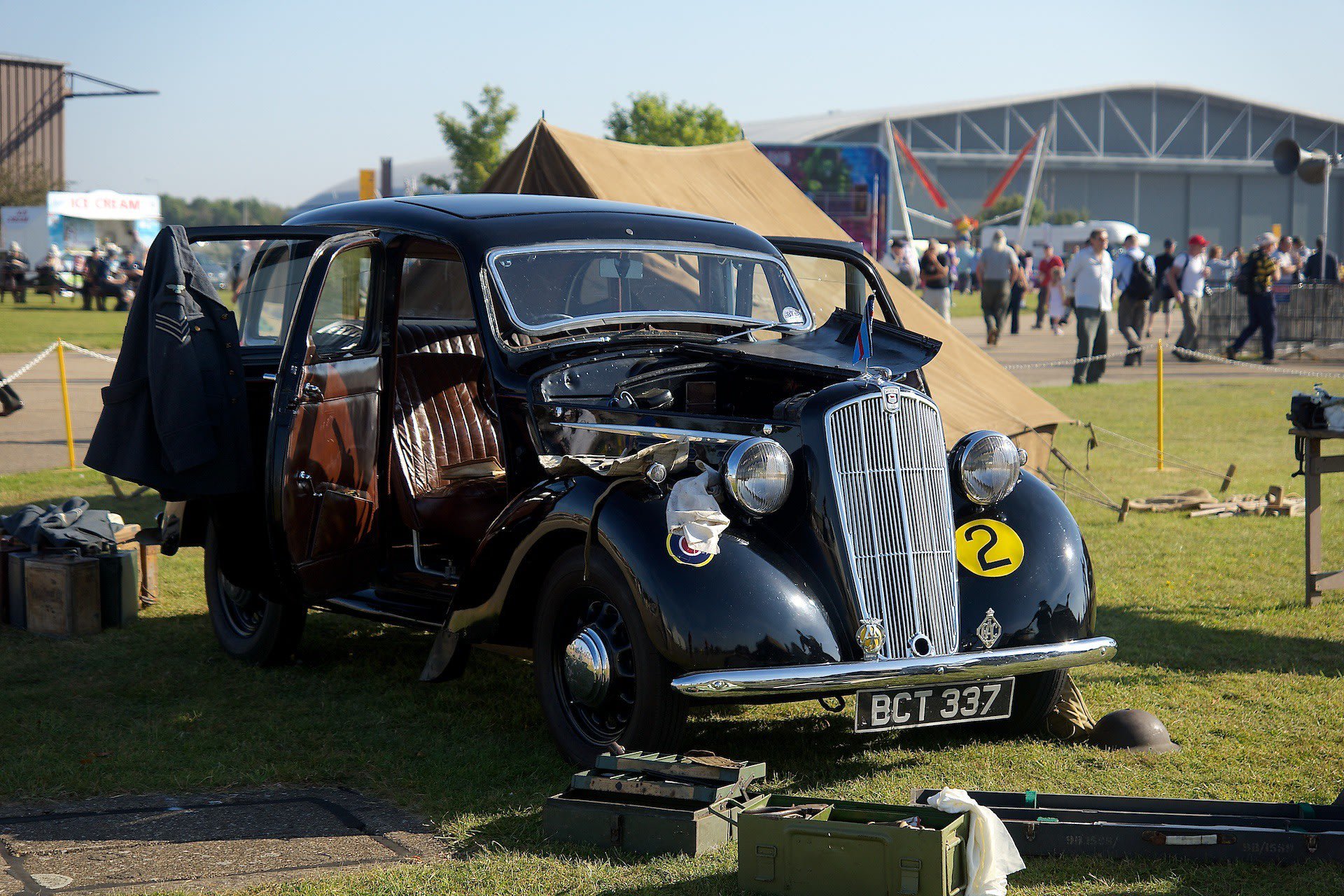 Duxford in Cambridgeshire is home to one of the five branches of the Imperial War Museum (IWM), the largest aviation museum in England. What's more, IWM Duxford is the largest air museum in Europe. The museum boasts seven exhibition halls housing about 200 aircraft, military vehicles, and naval vessels. But the best time to visit this remarkable site is on one of the flying days at the museum's historical airfield. You can catch spine-tingling Duxford Air Shows several times per year, typically in June, August, September, and October.
Duxford Summer Air Show (June 24–25, 2023)
The Summer Air Show opens the season in mid-June. The weekend promises the best-in-class sky-high entertainment, suitable for first-timers, families with kids, and fans alike. The ticket to the event covers a visit to IWM Duxford, so you can pair spectacular aerobatics with tanks and boats on display.
Duxford Flying Evening (August 26, 2023)
This thrilling evening event, taking place on the last Saturday in August, is one of the best places to visit with family and farewell summer. The air show starts at dusk, so you can see Duxford in a totally new light while enjoying your refreshments. The spectacle is likely to involve some pyrotechnic elements.
Duxford Battle of Britain Air Show (September 16–17, 2023)
Another hair-raising event at Duxford Airfield runs over a weekend in mid-September. Duxford Battle of Britain Air Show makes history live. The reenactment brings you back to 1940 with the roar of Merlin engines and other vintage amusement.
Duxford Best (October 14, 2023)
Lastly, in early October, IWM Duxford houses the closing celebration with a name that speaks for itself—Duxford Best incorporates the most outstanding aerial displays from the Duxford Air Show season. So if you couldn't make it to the summer shows or Duxford Battle, you can see the most fabulous highlights by attending the final.
Tips on visiting IWM Duxford
For tickets and latest announcements, please check the official website or Facebook page of IWM Duxford (see External Resources below). Also, look at the map suggesting the best accommodations in Duxford and beyond. Note that the museum is located about 12 mi (19 km) south of Cambridge and 56 mi (90 km) north of London, so you could also stay in one of the cities nearby and commute to Duxford on the flying days. The drive takes approximately 30 minutes from Cambridge and up to 2 hours from London.
Find hotels and airbnbs near Duxford Air Shows (Map)