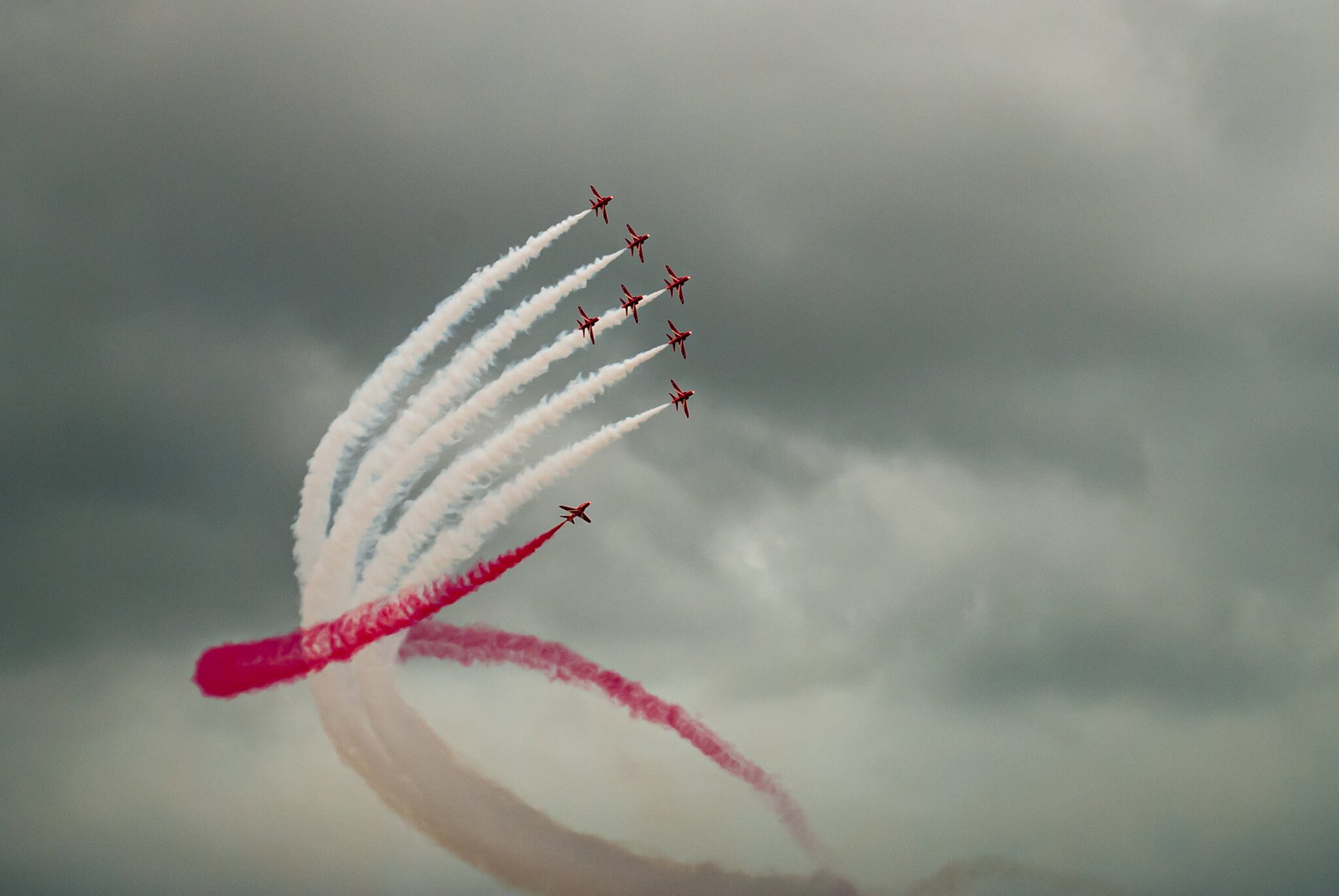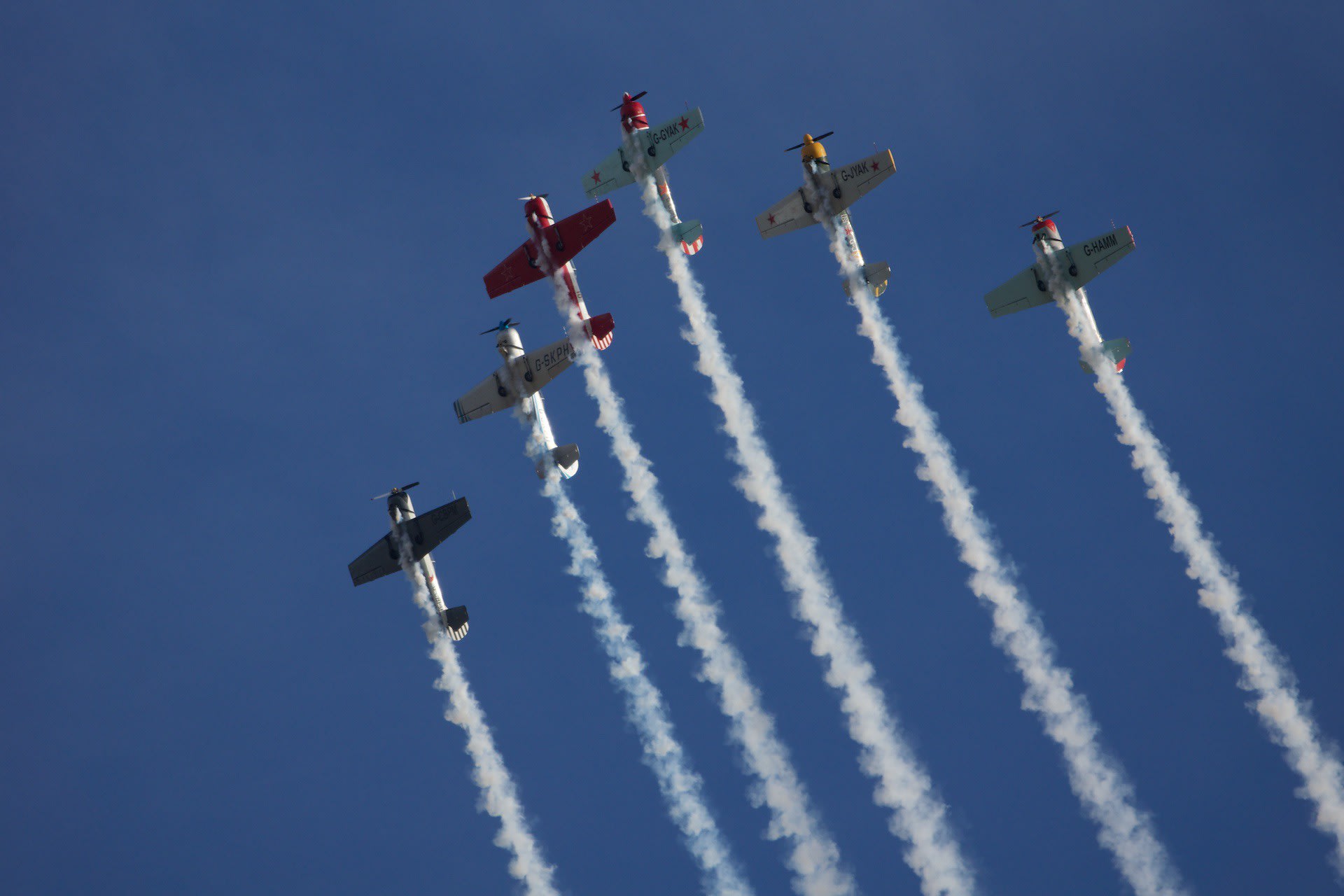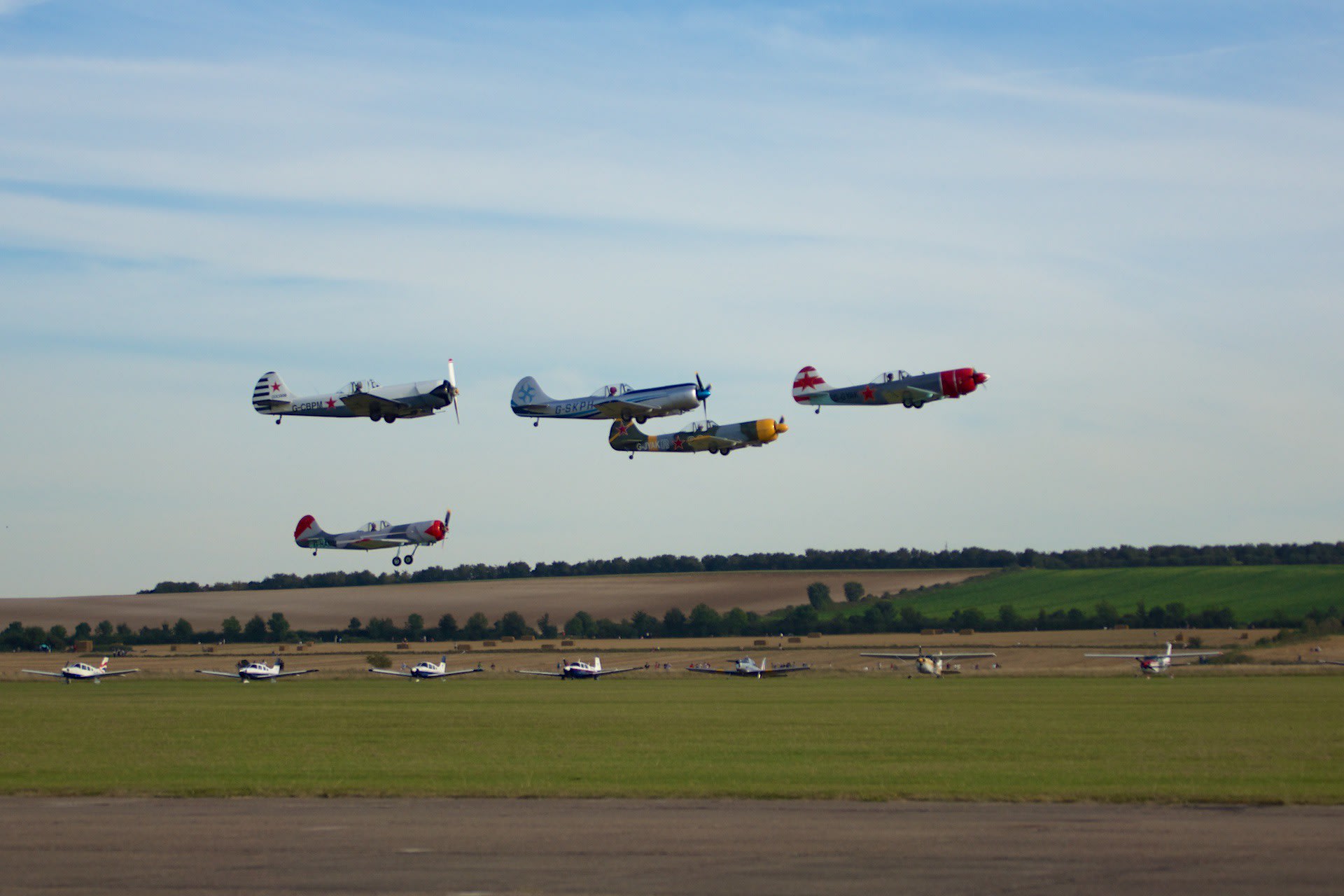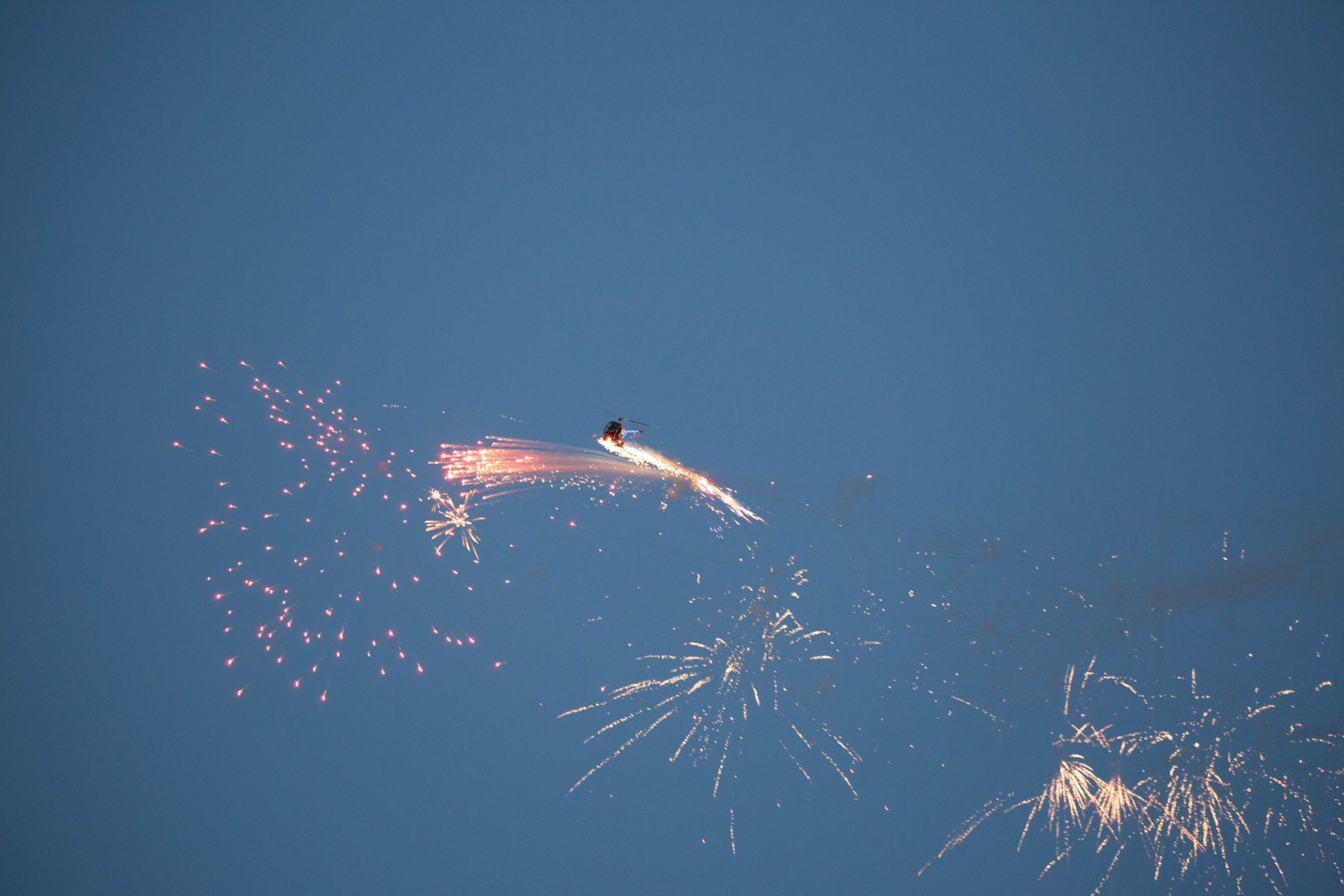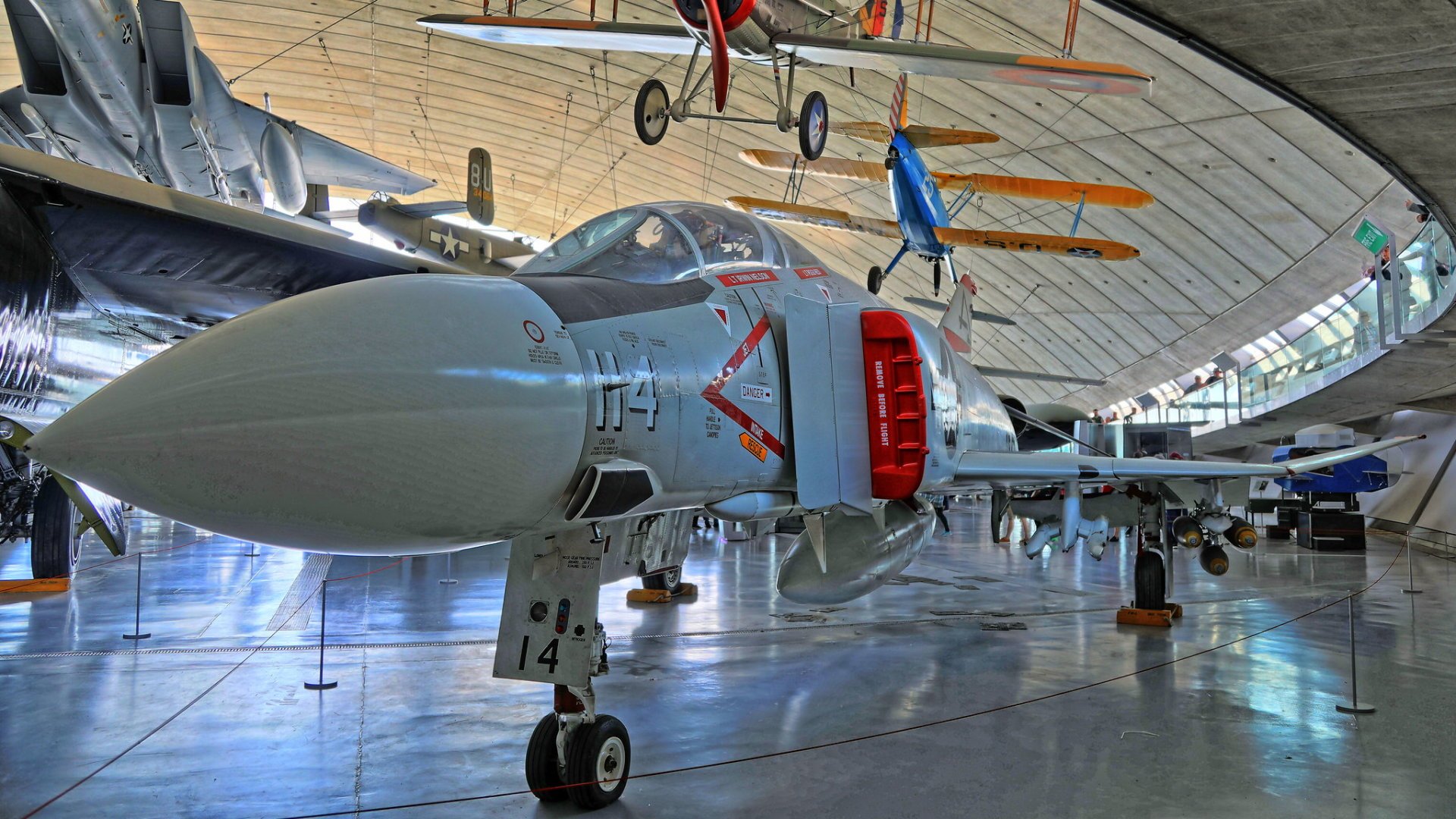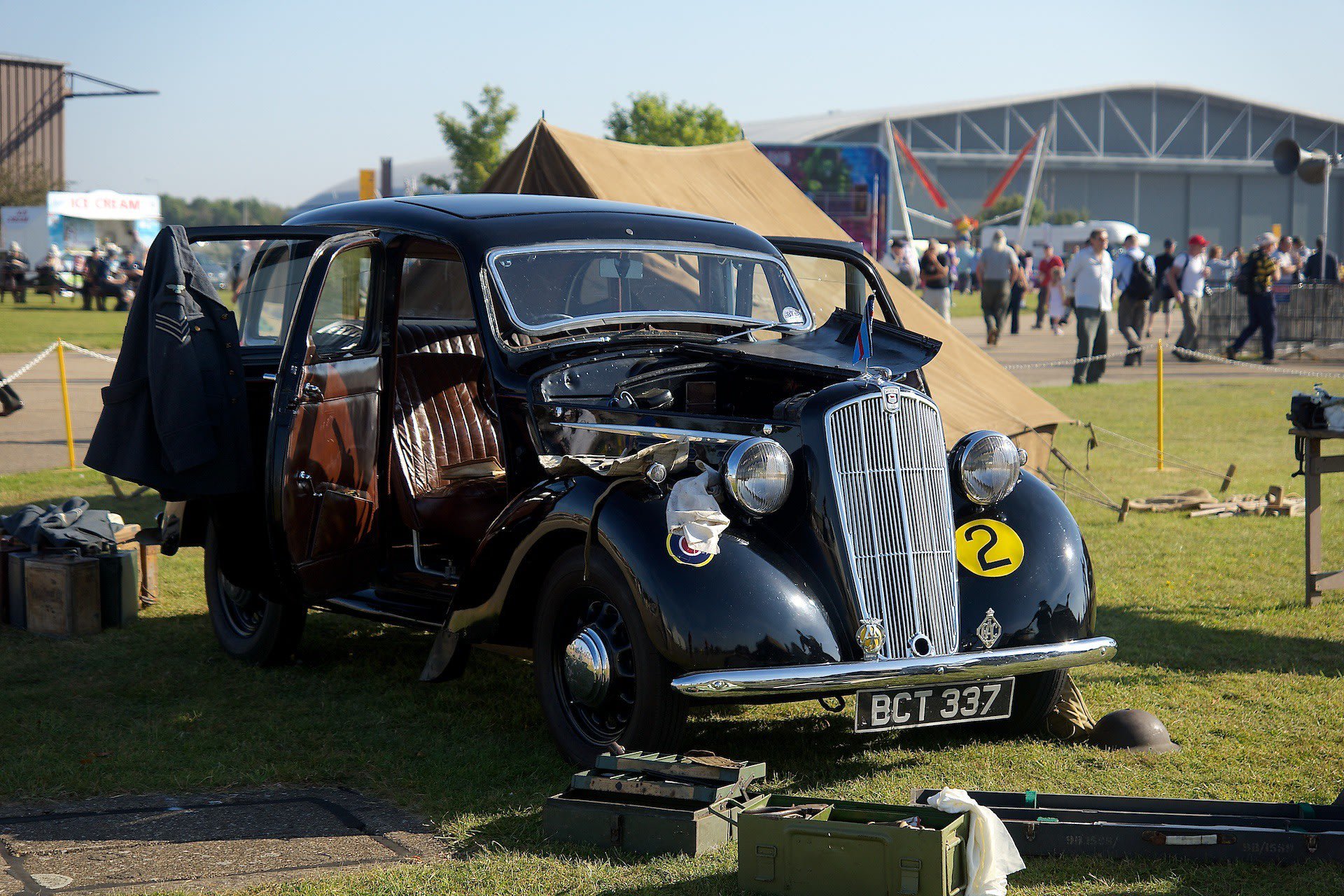 Das Duxford in Cambridgeshire beherbergt eine der fünf Filialen des Imperial War Museum (IWM), des größten Luftfahrtmuseums Englands. Darüber hinaus ist IWM Duxford das größte Luftmuseum Europas. Das Museum verfügt über sieben Ausstellungshallen mit rund 200 Flugzeugen, Militärfahrzeugen und Marineschiffen. Aber die beste Zeit, um diesen bemerkenswerten Ort zu besuchen, ist an einem der Flugtage auf dem historischen Flugplatz des Museums. Sie können Duxford Air Shows mehrmals im Jahr fangen, typischerweise im Juni, August, September und Oktober.
Duxford Summer Air Show (24.–25. Juni 2023)
Sommer Air Show eröffnet die Saison Mitte Juni. Das Wochenende verspricht beste Sky-High-Entertainment, geeignet für die First-Timer, Familien mit Kindern und Fans gleichermaßen. Das Ticket für die Veranstaltung beinhaltet einen Besuch des IWM Duxford, so dass Sie spektakuläre Kunstflugplätze mit Panzern und Booten auf dem Display kombinieren können.
Duxford Flying Evening (26. August 2023)
Diese spannende Abendveranstaltung am letzten Samstag im August ist einer der besten Orte zum Abschied Sommer mit der ganzen Familie. Die Airshow beginnt in der Dämmerung, so dass Sie Duxford in einem völlig neuen Licht sehen können, während Sie Ihre Erfrischungen genießen. Das Spektakel wird wahrscheinlich einige pyrotechnische Elemente beinhalten.
Duxford Battle of Britain Air Show (16.–17. September 2023)
Eine weitere Hair-Raising-Veranstaltung im Duxford Airfield läuft über ein Wochenende Mitte September. Die Duxford Battle of Britain Air Show macht Geschichte lebendig. Die Reenactment bringt Sie zurück in 1940 mit dem Brüllen von Merlin Motoren und anderen Vintage-Vergnügungen.
Duxford Best (14. Oktober 2023)
Letztlich, Anfang Oktober, IWM Duxford beherbergt die Abschlussfeier mit einem Namen, der für sich spricht -Duxford Best enthält die herausragendsten Antenne Displays aus der Duxford Air Shows Saison. Also, wenn Sie es nicht zu den Sommershows oder Duxford Battle schaffen, können Sie die fabelhaftesten Highlights sehen, indem Sie das Finale besuchen.
Tipps zum Besuch IWM Duxford
Für die Tickets und die neuesten Ankündigungen, überprüfen Sie bitte die offizielle Website oder Facebook-Seite von IWM Duxford (siehe Externe Ressourcen unten). Sehen Sie sich auch die Karte an, die die besten Unterkünfte in Duxford und darüber hinaus vorschlägt. Beachten Sie, dass das Museum etwa 19 km südlich von Cambridge und 90 km nördlich von London liegt, so dass Sie auch in einer der Städte in der Nähe bleiben und an den Flugtagen nach Duxford pendeln können. Die Fahrt dauert etwa 30 Minuten von Cambridge und bis zu 2 Stunden von London.
Finde Hotels und Airbnbs in der Nähe von Duxford Air Shows (Karte)