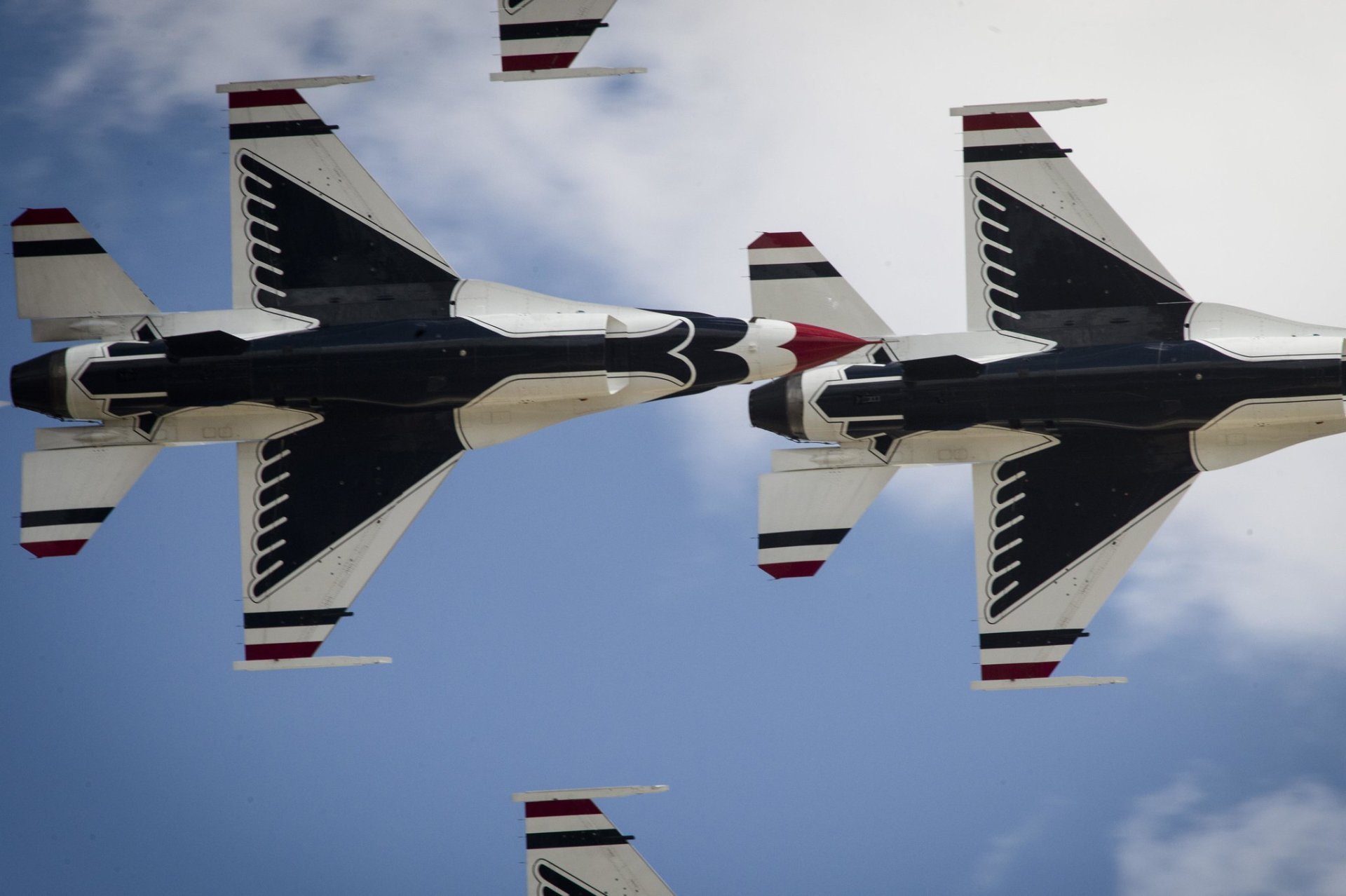 Thunderbirds perform at the Cannon Air Force Base Air Show
Etwa 26.000 Menschen besuchen Städte und Staaten in der Nähe jedes Jahr, um die beeindruckenden Luftshows der Cannon Air Force Community zu sehen. Es gibt viele tolle Unterhaltungsmöglichkeiten für jeden Geschmack, also lasst uns sehen, was die Gäste erwarten können!
Die Wings of Blue Fallschirme Team, die USAFA Glider Team, die Shockwave Jet Truck, und die 27. SOW Flugzeuge sind einige der Line-up-Performer. Während des Tages können Menschen die Cannon-Fluglinie besuchen, um Spiele zu spielen, Souvenirs zu kaufen oder statische Displays zu genießen, um zu erfahren, was verschiedene Arten von Flugzeugen tun können. Die meisten Besucher könnten sagen, dass die USA. Die Show der Air Force Thunderbirds in der Luft ist der Headliner der Veranstaltung. Da die Veranstaltung kostenlos ist, müssen Sie keine Tickets kaufen. Aber Sie sollten definitiv buchen Sie Ihre Wohnung vor der Zeit, weil die Stadt ist sehr beschäftigt in dieser Zeit des Jahres.
Finde Hotels und Airbnbs in der Nähe von Wings Over Cannon (Karte)