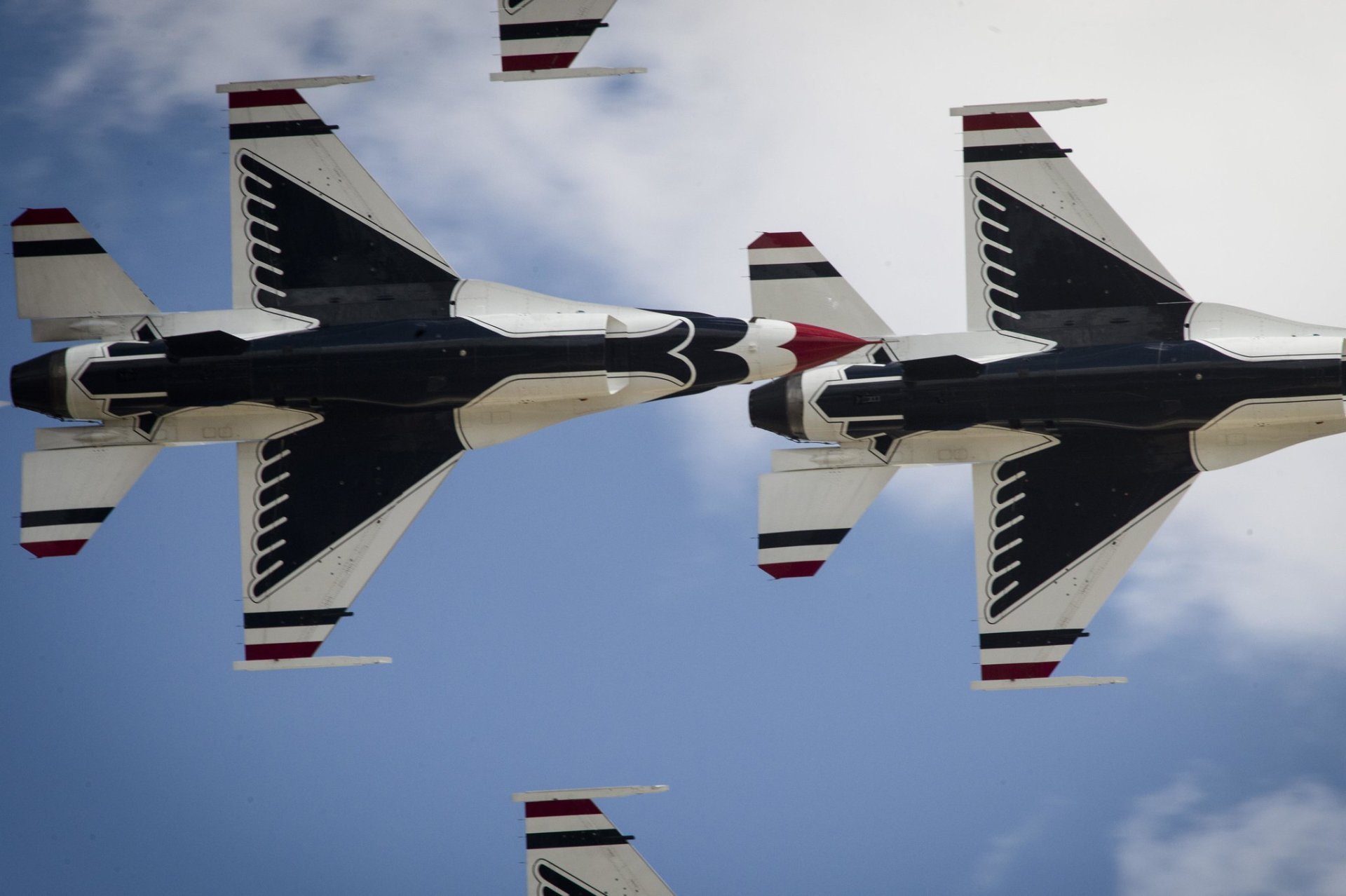 Thunderbirds perform at the Cannon Air Force Base Air Show
Cerca de 26 mil pessoas visitam cidades e estados vizinhos todos os anos para ver os impressionantes shows aéreos da Comunidade da Força Aérea Cannon. Existem muitas opções de entretenimento impressionantes para qualquer gosto, então vamos ver o que os hóspedes podem esperar!
Os Wings of Blue Parachute Team, a USAFA Glider Team, o Shockwave Jet Truck, e o 27th SOW aeronaves são alguns dos artistas de line-up. Durante o dia, as pessoas podem visitar a linha de vôo Cannon para jogar jogos, comprar lembranças, ou desfrutar de exibições estáticas, aprendendo sobre o que diferentes tipos de aeronaves podem fazer. A maioria dos visitantes pode dizer que os EUA. O espetáculo dos Thunderbirds da Força Aérea no ar é o principal do evento. Uma vez que o evento é gratuito, você não precisa comprar bilhetes. Mas você deve definitivamente reservar sua habitação antes do tempo porque a cidade está muito ocupada nesta época do ano.
Encontre hotéis e airbnbs perto de Wings Over Cannon (mapa)