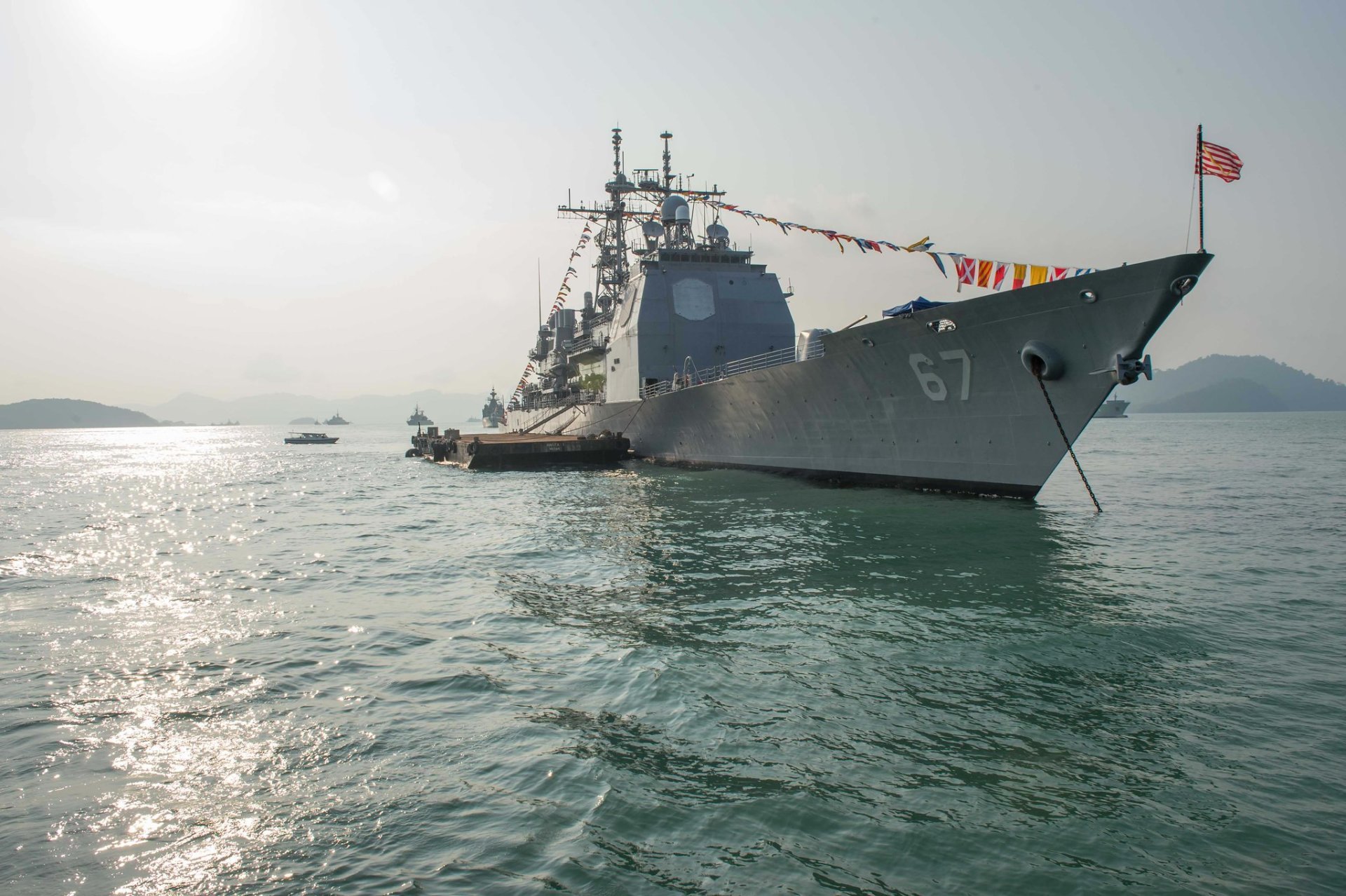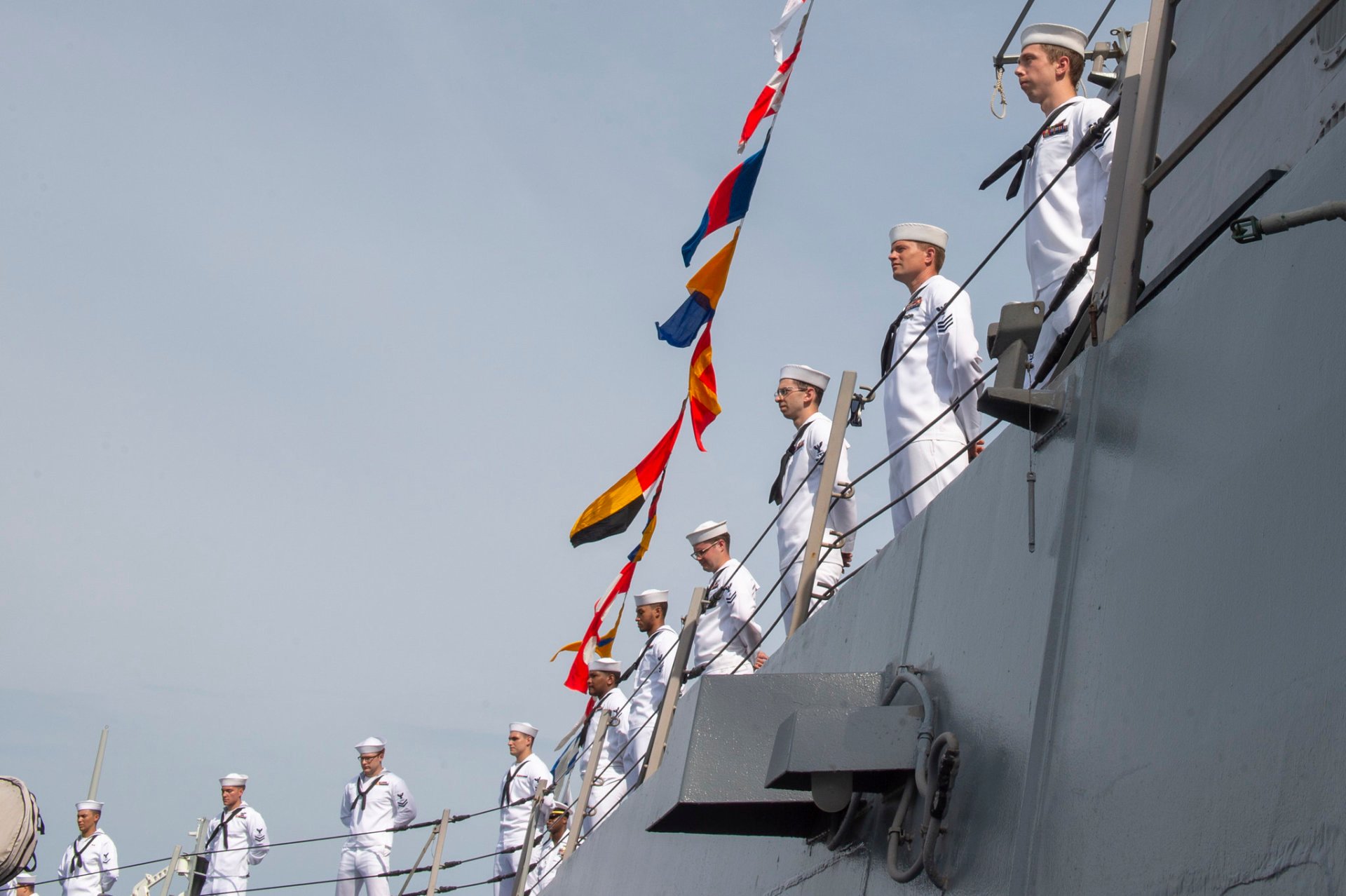 A guided-missile cruiser USS Shiloh (CG 67) during the Langkawi International Maritime and Aerospace Exhibition (LIMA)
Exposição Internacional Marítima e Aeroespacial Langkawi (também conhecida como LIMA) é um evento anual, convidando centenas de milhares de pessoas para a Malásia. Especificamente, mais de 200.000 entusiastas viajam para o país para desfrutar não só de máquinas de ar, mas também testemunhar os magníficos gigantes marítimos. Agora, vamos entrar nas entradas e saídas!
Todos os anos, o LIMA show reúne entre 400 e 600 expositores experientes de mais de 300 países do mundo. E a cada ano, o número só aumenta, permitindo aos visitantes desfrutar de mais opções de entretenimento. A enorme área (mais de 20.000 metros quadrados) permite espaço suficiente para realizar exposições marítimas e aerotemáticas. Você será capaz de detectar helicópteros, aviões, aviões privados, barcos, navios, carros e outros veículos. Haverá também uma oportunidade de ouvir discursos informativos da indústria das pessoas mais influentes. E, claro, ninguém pode proibi-lo de tirar fotos impressionantes com a máquina gigantesca. Seja qual for a sua atividade de escolha, lembre-se de que a área fica extremamente lotada durante os dias de exposição, então você pode querer reservar seu alojamento com antecedência. Para além disso, você está pronto para ir!
Encontre hotéis e airbnbs perto de Langkawi International Maritime & Aerospace (LIMA) Exhibition (mapa)