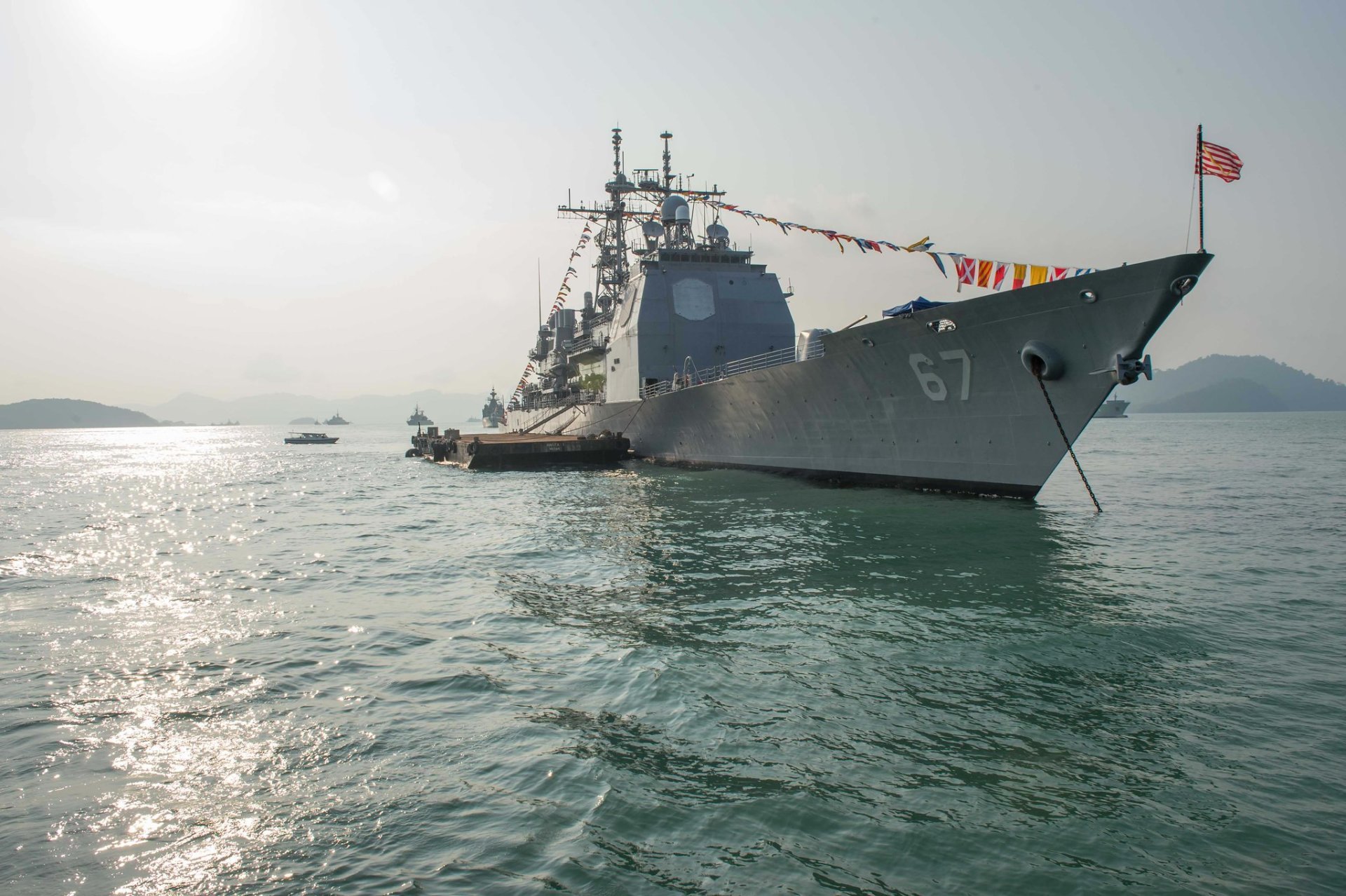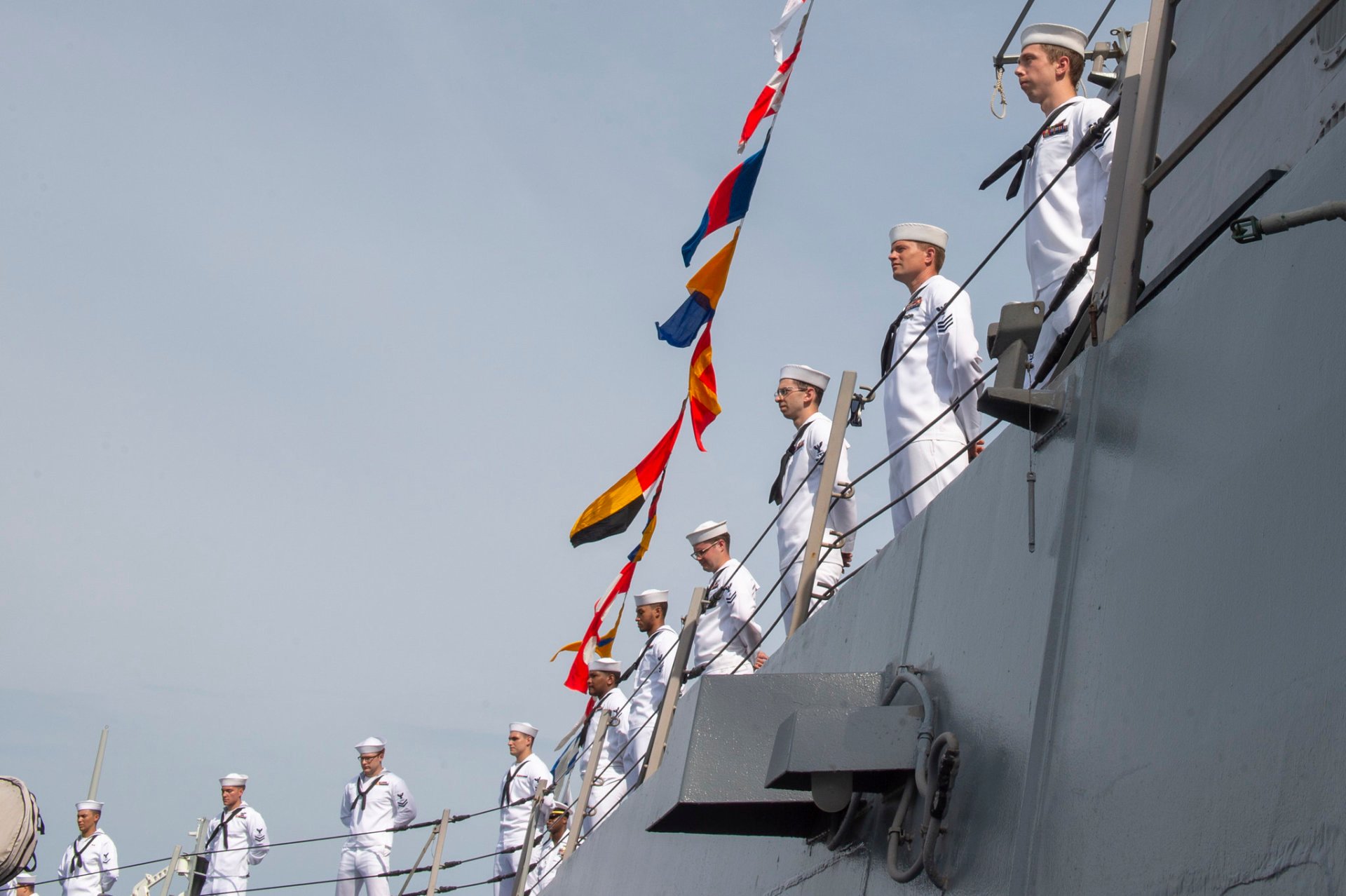 A guided-missile cruiser USS Shiloh (CG 67) during the Langkawi International Maritime and Aerospace Exhibition (LIMA)
Die Langkawi International Maritime & Aerospace (auch LIMA genannt) Ausstellung ist eine jährliche Veranstaltung, die Hunderttausende von Menschen nach Malaysia einlädt. Genauer gesagt, über 200.000 Enthusiasten reisen ins Land, um nicht nur Luftmaschinen zu genießen, sondern auch Zeugen der herrlichen maritimen Riesen. Nun, lasst uns in die Ins und Outs hineingehen!
Jedes Jahr versammelt LIMA zwischen 400 und 600 erfahrene Aussteller aus mehr als 300 Ländern weltweit. Und jedes Jahr, die Zahl wächst nur, so dass die Besucher mehr Unterhaltungsmöglichkeiten genießen. Die riesige Fläche (mehr als 20.000 Quadratmeter) ermöglicht ausreichend Platz für maritime und aerothematische Ausstellungen. Sie werden in der Lage sein, Hubschrauber, Flugzeuge, private Jets, Boote, Schiffe, Autos und andere Fahrzeuge zu erkennen. Es wird auch eine Chance geben, um informative Reden der Industrie zu hören, die einflussreichsten Menschen. Und natürlich kann dir niemand verbieten, mit der gigantischen Maschinerie tolle Fotos zu machen. Was auch immer Ihre Tätigkeit der Wahl ist, denken Sie daran, dass die Gegend während der Messetage extrem überfüllt wird, so dass Sie Ihre Unterkunft im Voraus buchen möchten. Abgesehen davon, bist du gut zu gehen!
Finde Hotels und Airbnbs in der Nähe von Langkawi International Maritime & Aerospace (LIMA) Exhibition (Karte)