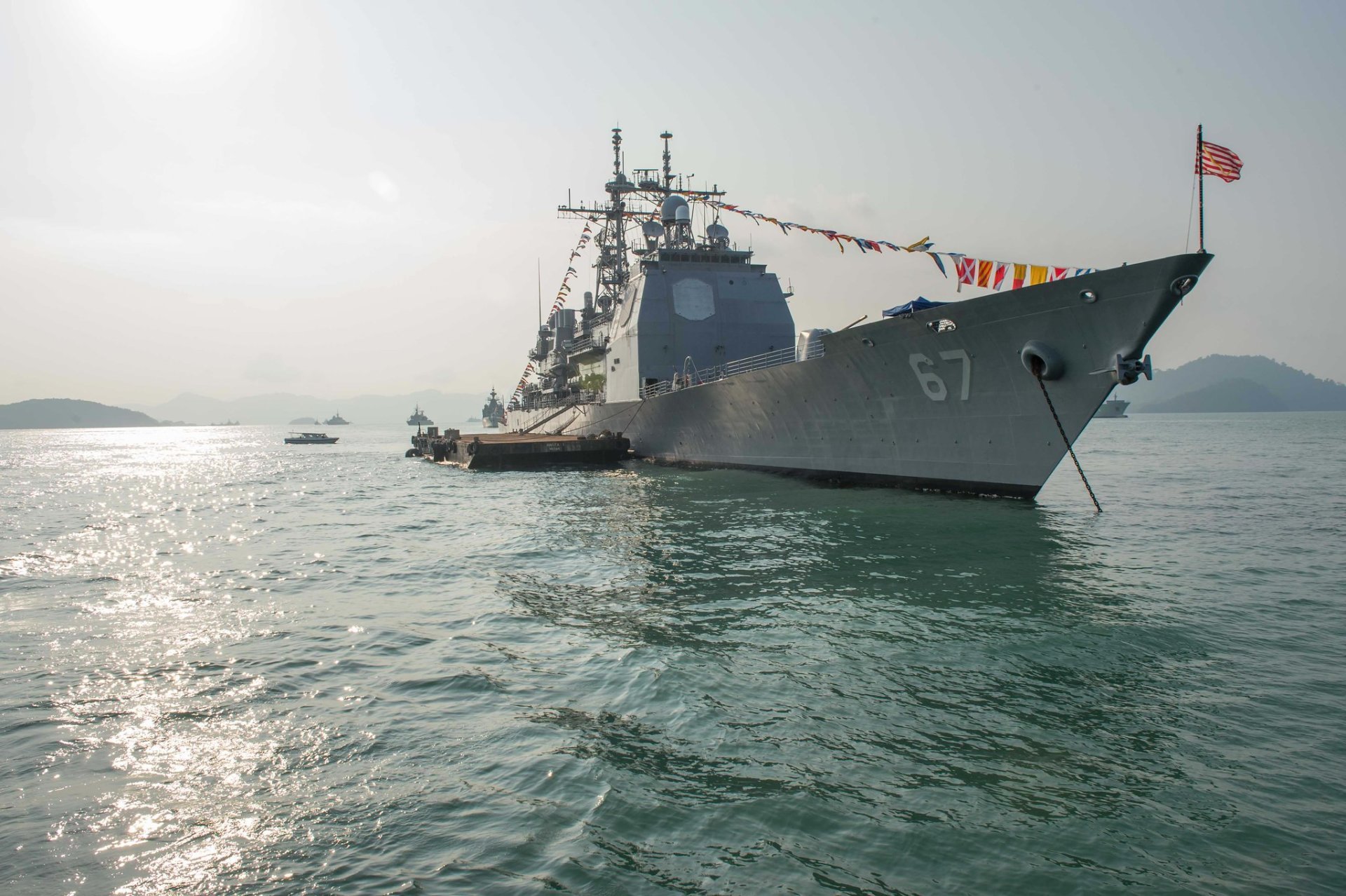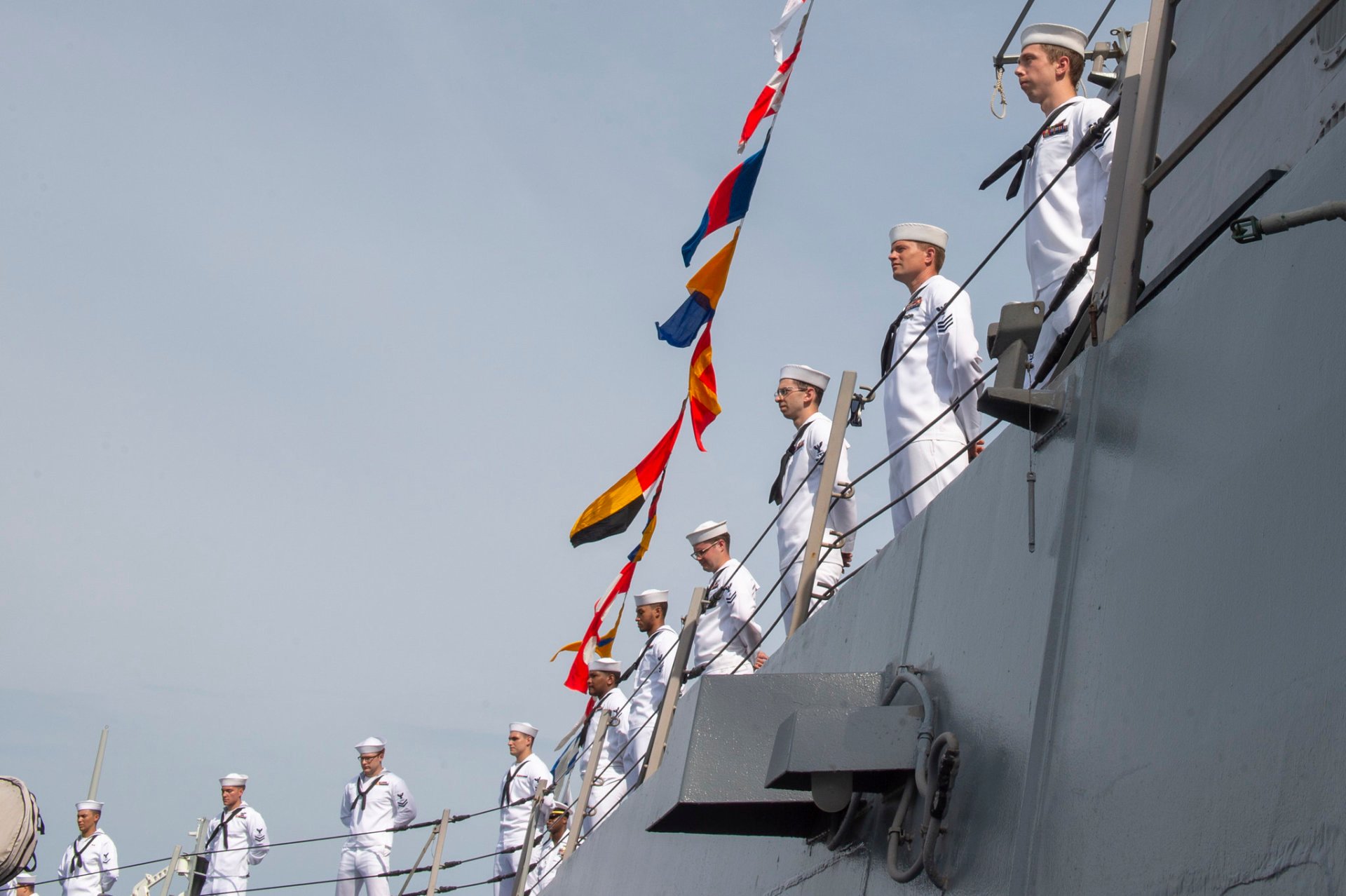 A guided-missile cruiser USS Shiloh (CG 67) during the Langkawi International Maritime and Aerospace Exhibition (LIMA)
Exposición Marítima y Aeroespacial Internacional Langkawi (también conocida como LIMA) es un evento anual, invitando a cientos de miles de personas a Malasia. Concretamente, más de 200.000 entusiastas viajan al país para disfrutar no sólo de las máquinas de aire, sino también de los magníficos gigantes marítimos. ¡Ahora, vamos a meternos en las entradas y salidas!
Cada año, LIMA muestra reúne entre 400 y 600 expositores experimentados de más de 300 países del mundo. Y cada año, el número sólo crece, permitiendo a los visitantes disfrutar de más opciones de entretenimiento. La inmensa superficie (más de 20.000 metros cuadrados) permite espacio suficiente para realizar exposiciones marítimas y aerotemáticas. Usted será capaz de detectar helicópteros, aviones, jets privados, barcos, barcos, coches, y otros vehículos. También habrá una oportunidad de escuchar discursos informativos de la industria de la gente más influyente. Y, por supuesto, nadie puede prohibirte tomar fotos impresionantes con la maquinaria gigantesca. Cualquiera que sea su actividad elegida, recuerde que la zona está muy abarrotada durante los días de exposición, por lo que puede querer reservar su alojamiento con antelación. ¡Aparte de eso, puedes irte!
Encuentra hoteles y airbnbs cerca de Langkawi International Maritime & Aerospace (LIMA) Exhibition (mapa)