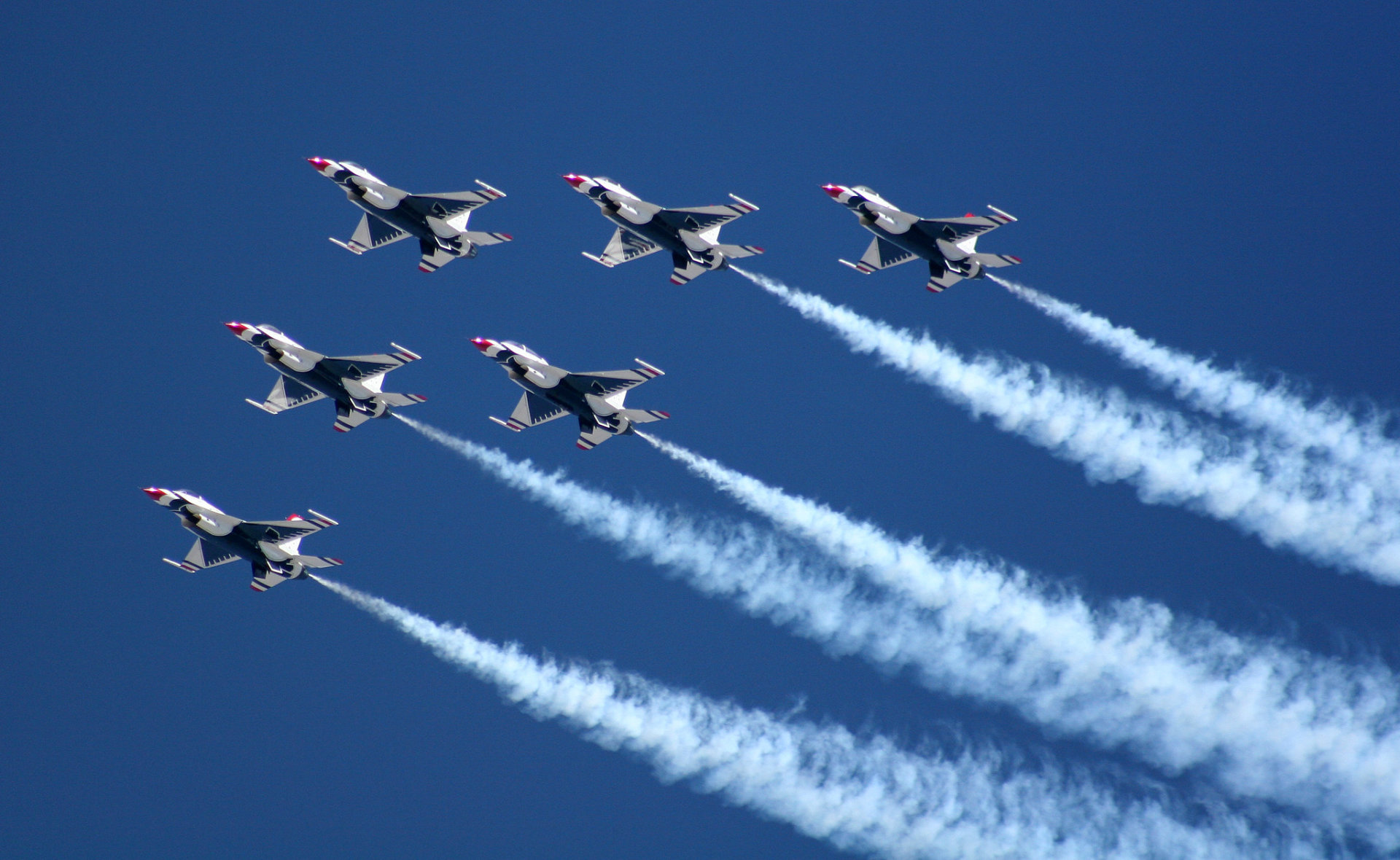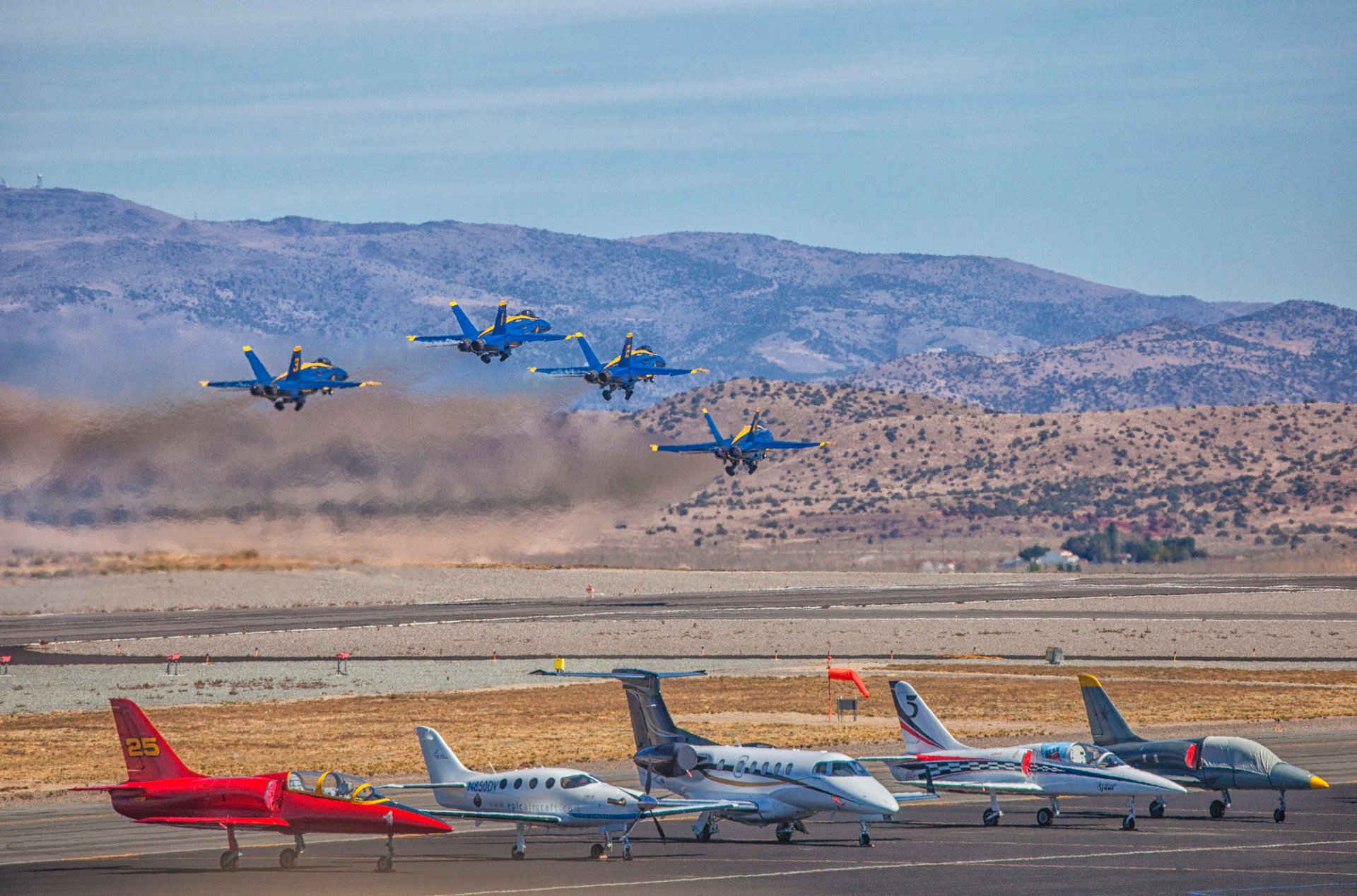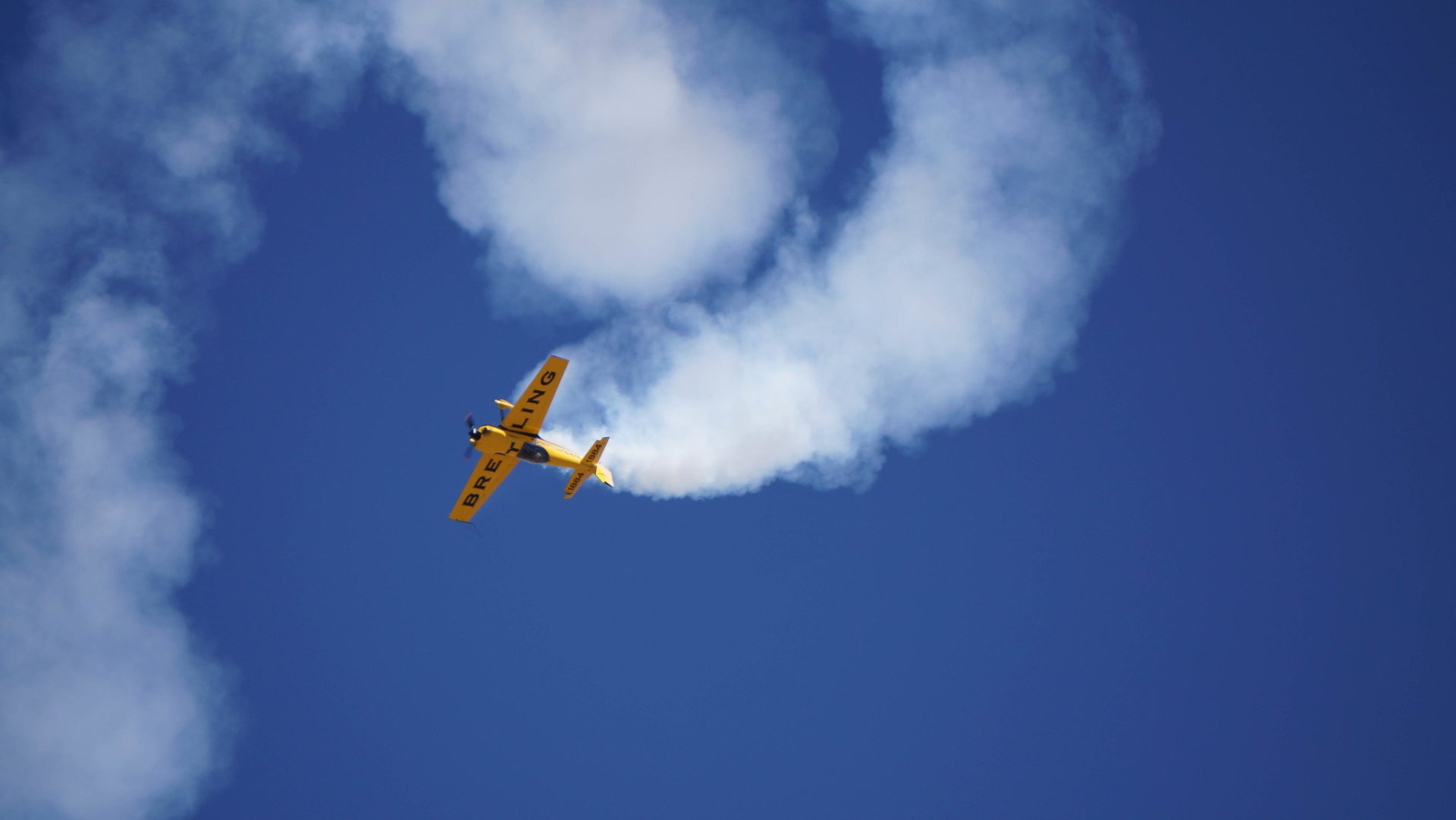 USAF Thunderbirds at Reno Air Races
Ver alojamientos cercanos
STIHL National Championship Air Races, o Reno Air Races, es un evento de varios días, celebrado en el aeropuerto de Reno-Stead (campo de Stead) en septiembre. Reno es el único lugar del mundo donde se puede ver este tipo de competencia. Cuenta sólo con los mejores y más atrevidos pilotos de la historia. Tu corazón laterá mientras presencias el rugido de los aviones a un lado a 500 millas por hora (800 kph). No es de extrañar que las carreras aéreas de Reno sean las más rápidas del mundo.
Reno Air Races ofrece una oportunidad única de ver los mejores aviones del mundo en un solo lugar. Se esperan carreras en seis clases de aviones, a saber, Fórmula Uno, T-6, Unlimited, Jet, Biplan y Sport. Además, verás exhibiciones militares, demostraciones de los pilotos del espectáculo aéreo, impresionantes acrobacias y varias exposiciones de aviación, el evento tiene todo para complacer a las multitudes. Los tickets y otros detalles se proporcionan en el sitio web oficial o Facebook, que se anota en los Recursos Externos a continuación.
Las primeras carreras aéreas en Reno fueron organizadas en 1964 por Bill Stead, el veterano de la Segunda Guerra Mundial. Desde entonces, la organización sin fines de lucro Reno Air Racing Association (RARA) ha mantenido el campeonato. Sin embargo, la tradición duradera podría terminar algún día, así que mejor planificar su visita mientras las carreras aéreas todavía están corriendo.
El aeropuerto de Reno-Stead se encuentra justo al norte de Reno, Nevada. Así que puedes alojarte en la ciudad o en otros lugares cercanos. Los mejores alojamientos se presentan en el mapa.
Información práctica
When are the Reno air races?
Where are the Reno air races held?
Haz una pregunta
Encuentra hoteles y airbnbs cerca de Reno Air Races (mapa)