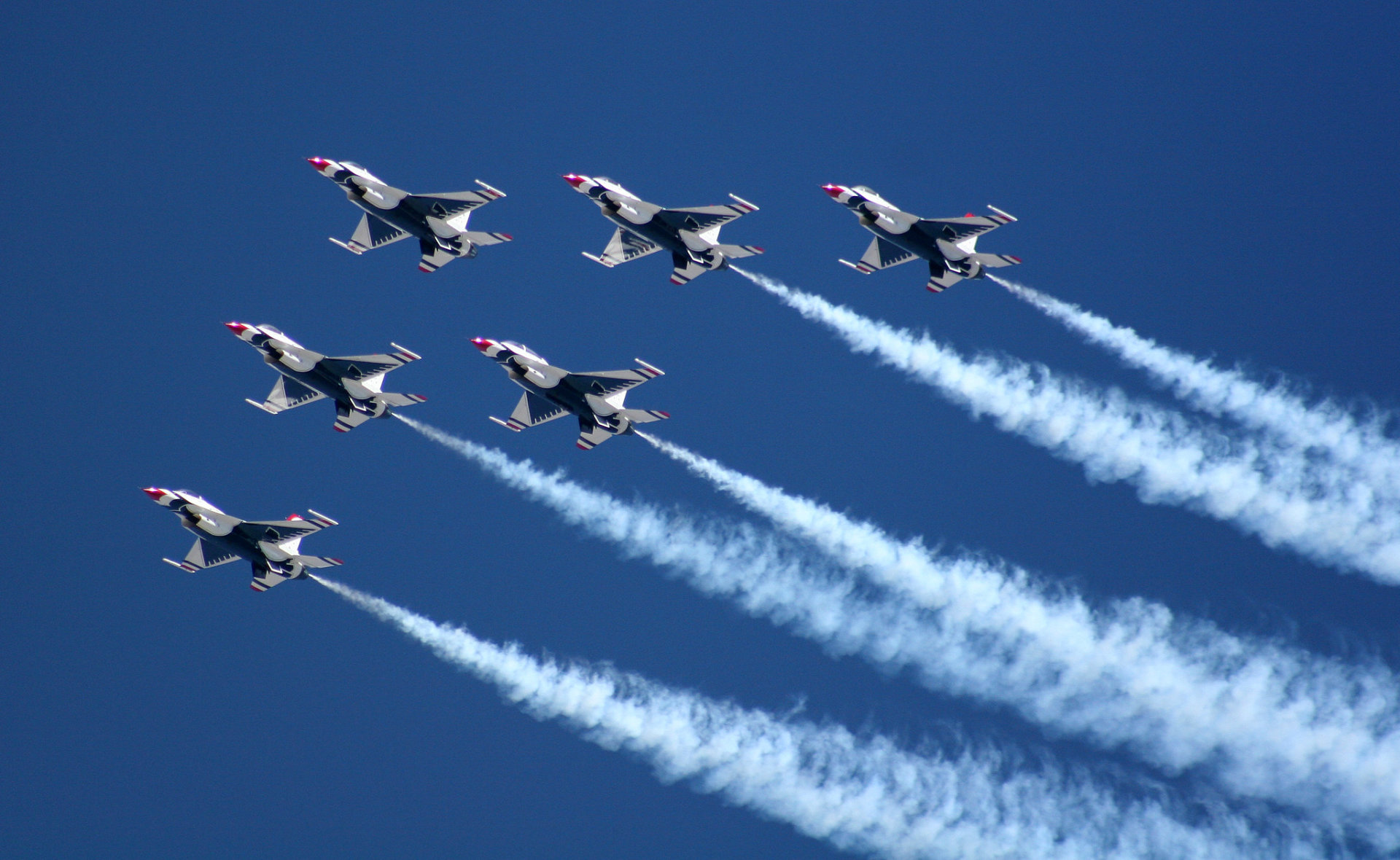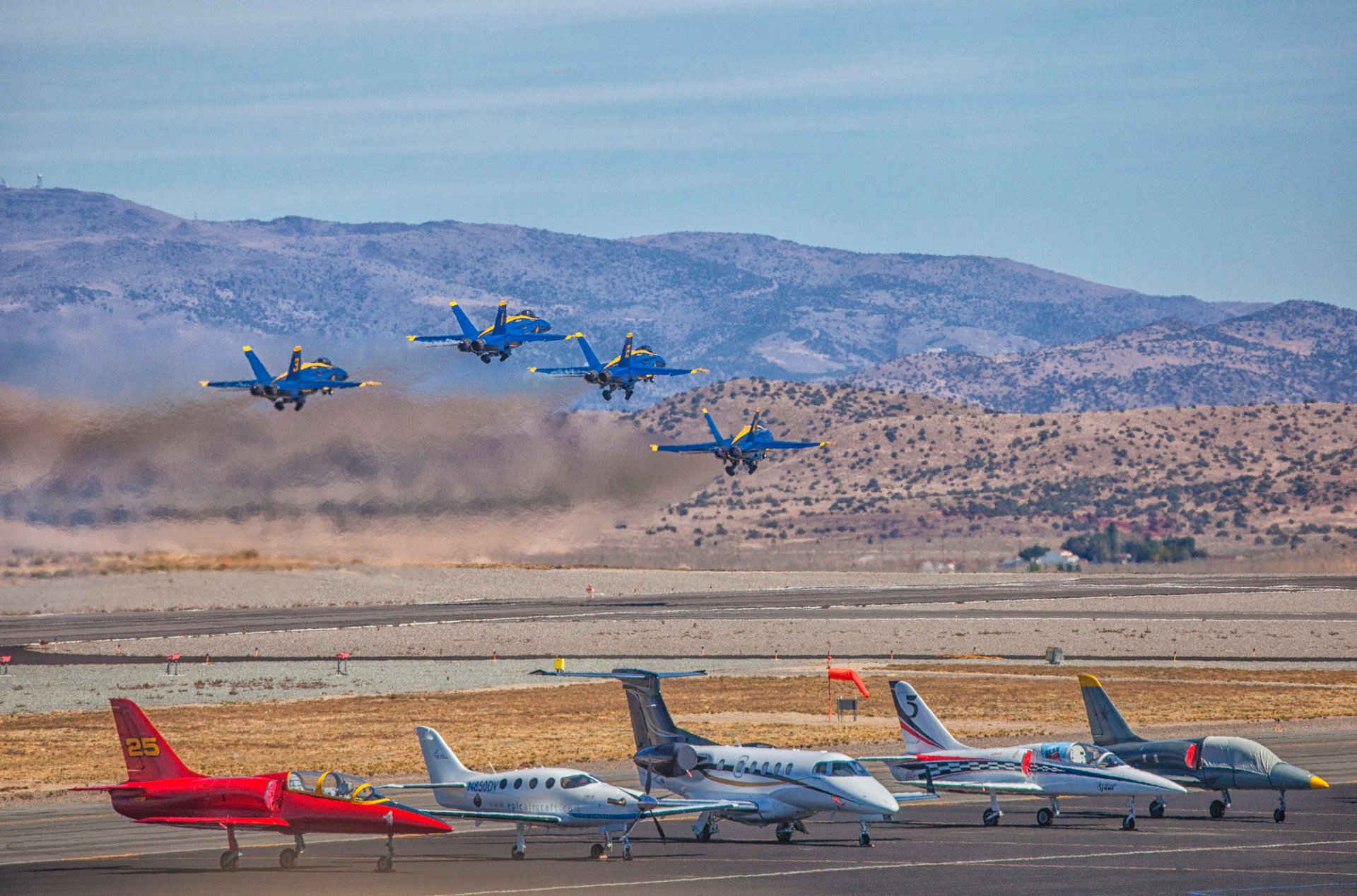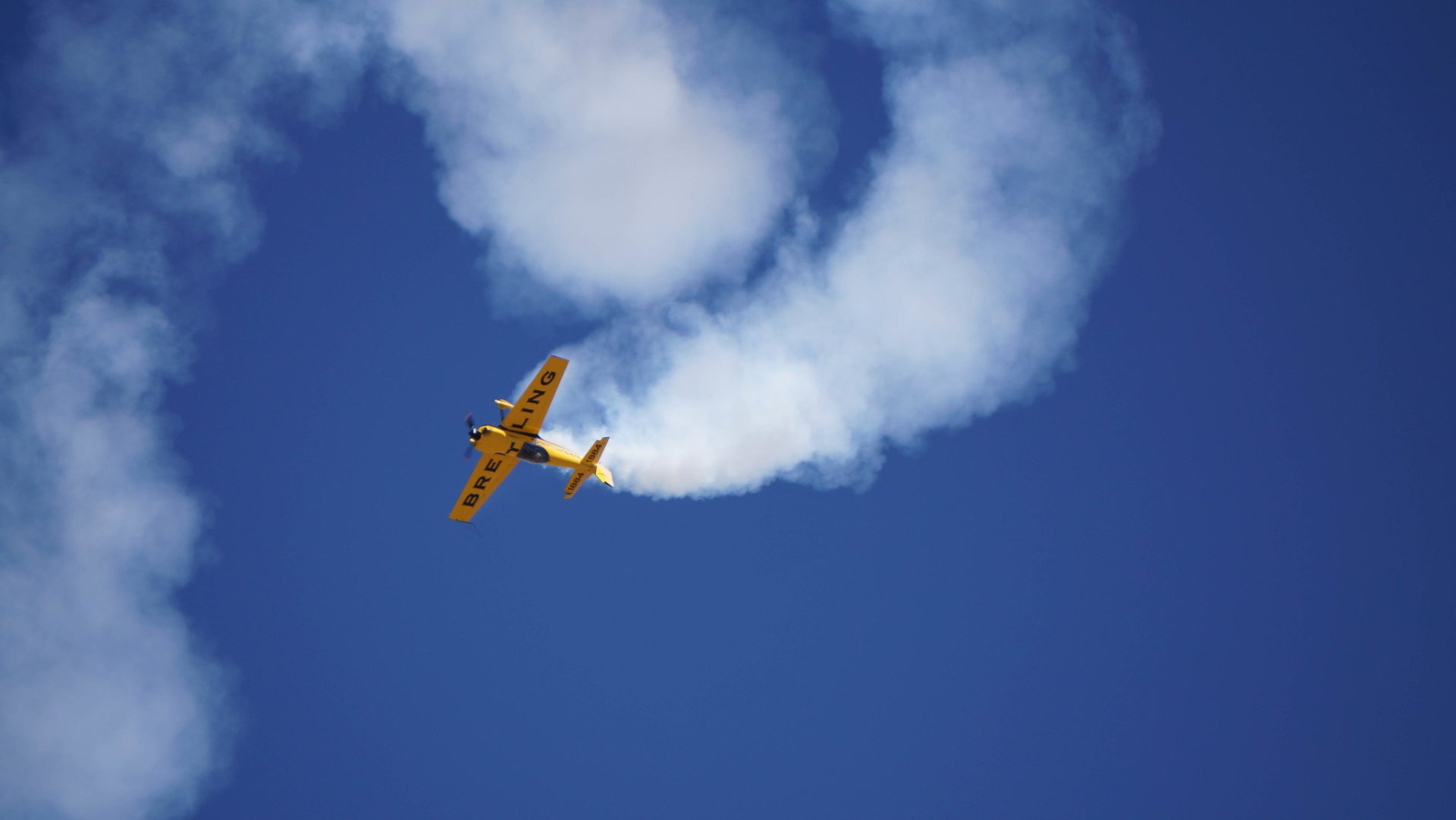 USAF Thunderbirds at Reno Air Races
Voir les hébergements à proximité
STIHL National Championship Air Races, ou Reno Air Races, est un événement de plusieurs jours, tenu à l'aéroport de Reno-Stead (Stead Field) en septembre. Reno est le seul lieu au monde où vous pouvez voir ce type de compétition. Il ne comporte que les meilleurs et les pilotes les plus audacieux jamais. Votre cœur battra alors que vous assistez à la vitesse des avions rugissants côte à côte à 800 km/h (800 km/h). Pas étonnant que les courses aériennes de Reno soient étiquetées comme les sports automobiles les plus rapides au monde.
Reno Air Races offre une chance unique de voir les meilleurs avions du monde en un seul endroit. Prévoyez des courses en six classes d'aéronefs, à savoir Formule 1, T-6, Illimité, Jet, Biplan et Sport. De plus, vous verrez des expositions militaires, des démonstrations par les pilotes du salon aérien, des acrobaties étonnantes et diverses expositions aériennes – l'événement a tout pour plaire aux foules. Les billets et autres détails sont fournis sur le site Web officiel ou Facebook, noté dans les Ressources externes ci-dessous.
Les premières courses aériennes à Reno ont été organisées en 1964 par Bill Stead, le vétéran de la Seconde Guerre mondiale. Depuis lors, l'association sans but lucratif Reno Air Racing Association (RARA) a maintenu le championnat. Pourtant, la tradition durable pourrait se terminer un jour, donc mieux planifier votre visite pendant que les courses aériennes sont encore en cours.
L'aéroport de Reno-Stead est situé juste au nord de Reno, Nevada. Vous pouvez donc séjourner en ville ou ailleurs à proximité. Les meilleurs hébergements sont présentés sur la carte.
Infos pratiques
When are the Reno air races?
Where are the Reno air races held?
Poser une question
Rechercher des hôtels et des airbnbs à proximité de Reno Air Races (carte)