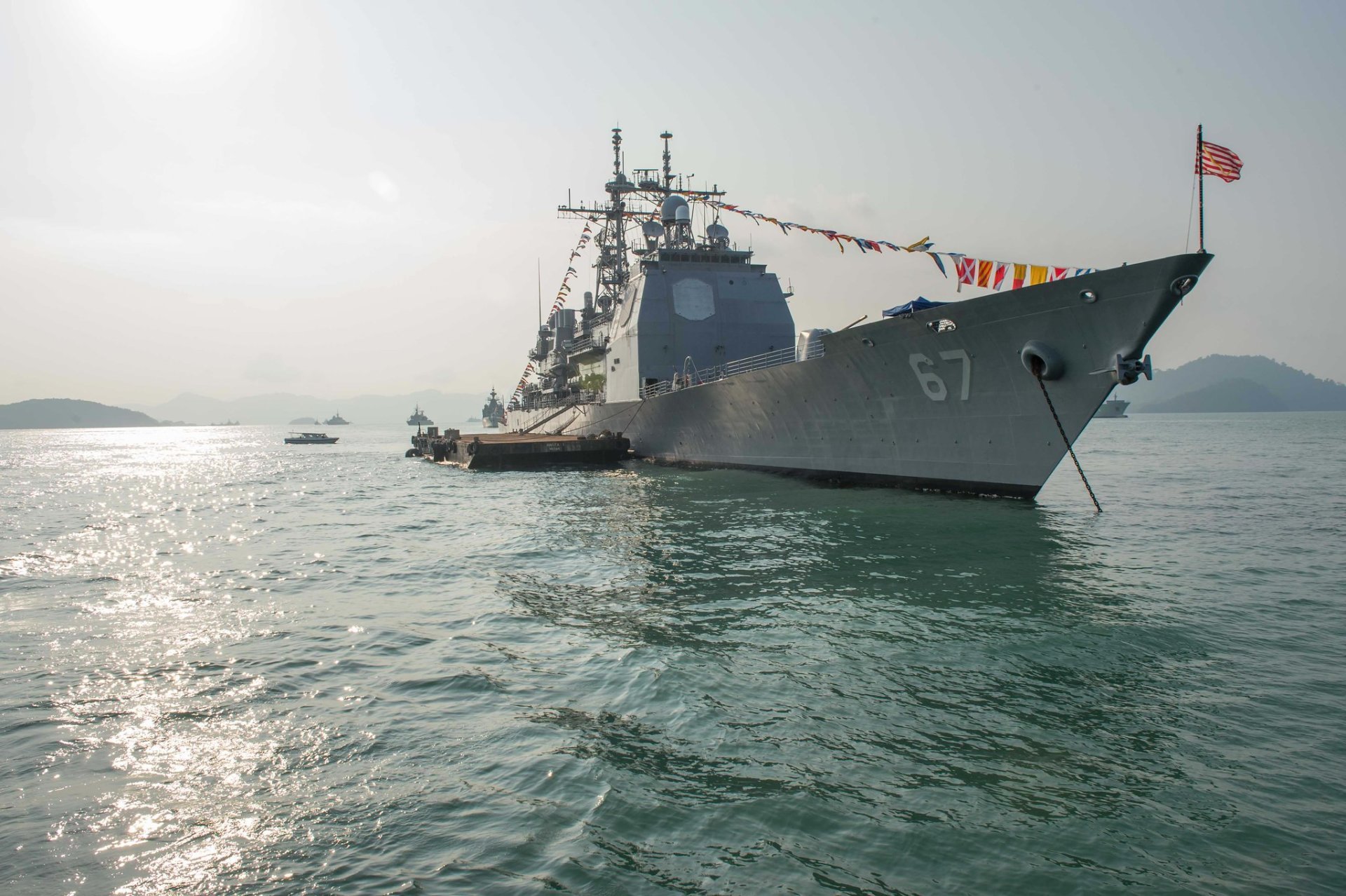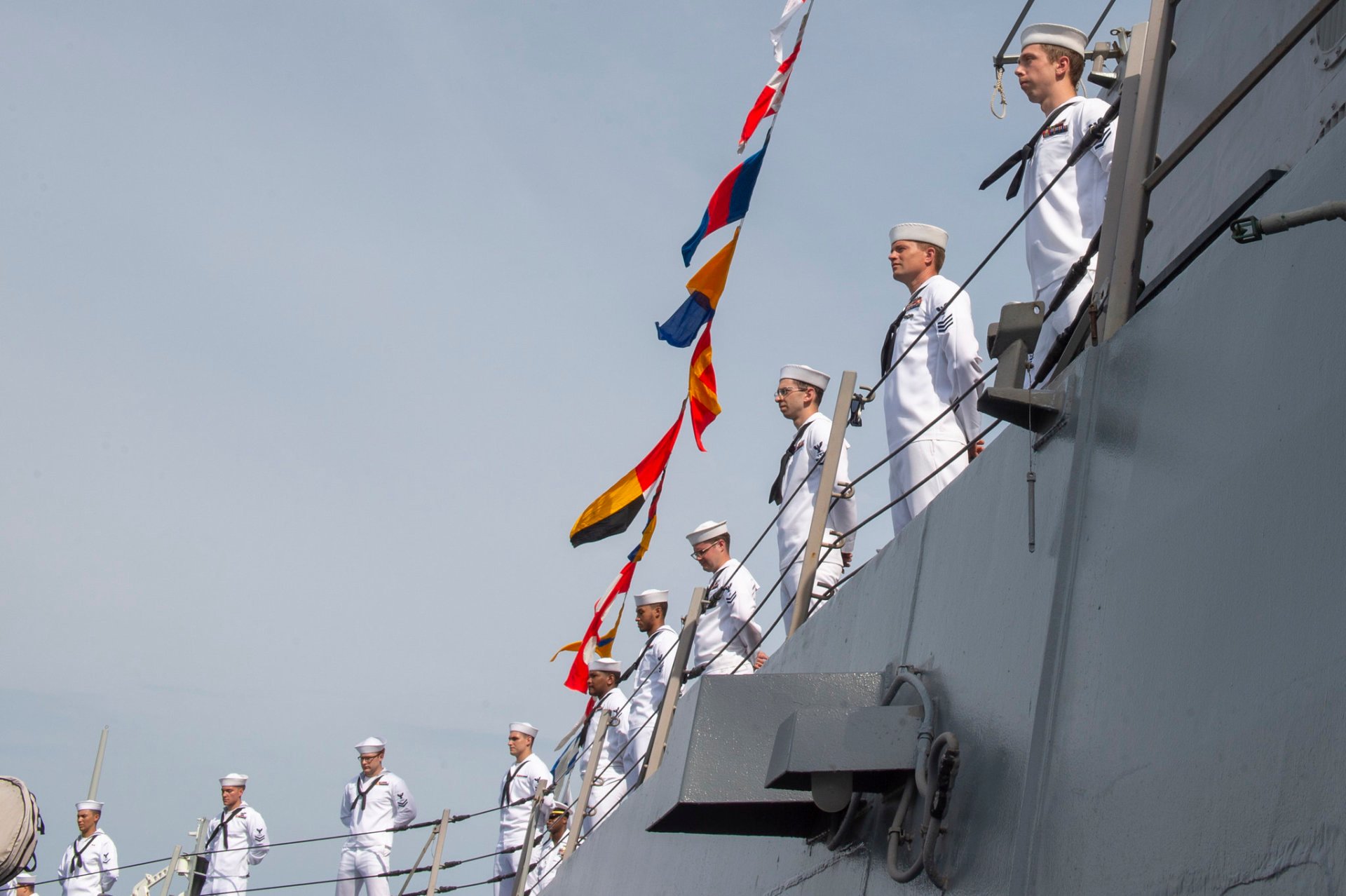 A guided-missile cruiser USS Shiloh (CG 67) during the Langkawi International Maritime and Aerospace Exhibition (LIMA)
L'exposition maritime et aérospatiale internationale Langkawi (aussi connue sous le nom de LIMA) est un événement annuel qui invite des centaines de milliers de personnes en Malaisie. Plus de 200 000 passionnés se rendent au pays pour profiter non seulement des appareils aériens, mais aussi des magnifiques géants maritimes. Maintenant, laissez-les entrer dans les entrées et sorties de là!
Chaque année, le salon LIMA rassemble entre 400 et 600 exposants expérimentés de plus de 300 pays du monde entier. Et chaque année, le nombre ne fait que croître, ce qui permet aux visiteurs de profiter de plus d'options de divertissement. L'immense surface (plus de 20 000 mètres carrés) permet de disposer d'un espace suffisant pour organiser des expositions maritimes et aériennes. Vous pourrez repérer des hélicoptères, des avions, des avions privés, des bateaux, des navires, des voitures et d'autres véhicules. Il y aura aussi une chance d'écouter les discours d'information de l'industrie les personnes les plus influentes. Et, bien sûr, personne ne peut vous interdire de prendre des photos impressionnantes avec les machines gigantesques. Quelle que soit votre activité de choix, n'oubliez pas que la région est extrêmement bondée pendant les jours d'exposition, donc vous pouvez réserver votre logement à l'avance. A part ça, tu es prêt à y aller!
Rechercher des hôtels et des airbnbs à proximité de Langkawi International Maritime & Aerospace (LIMA) Exhibition (carte)