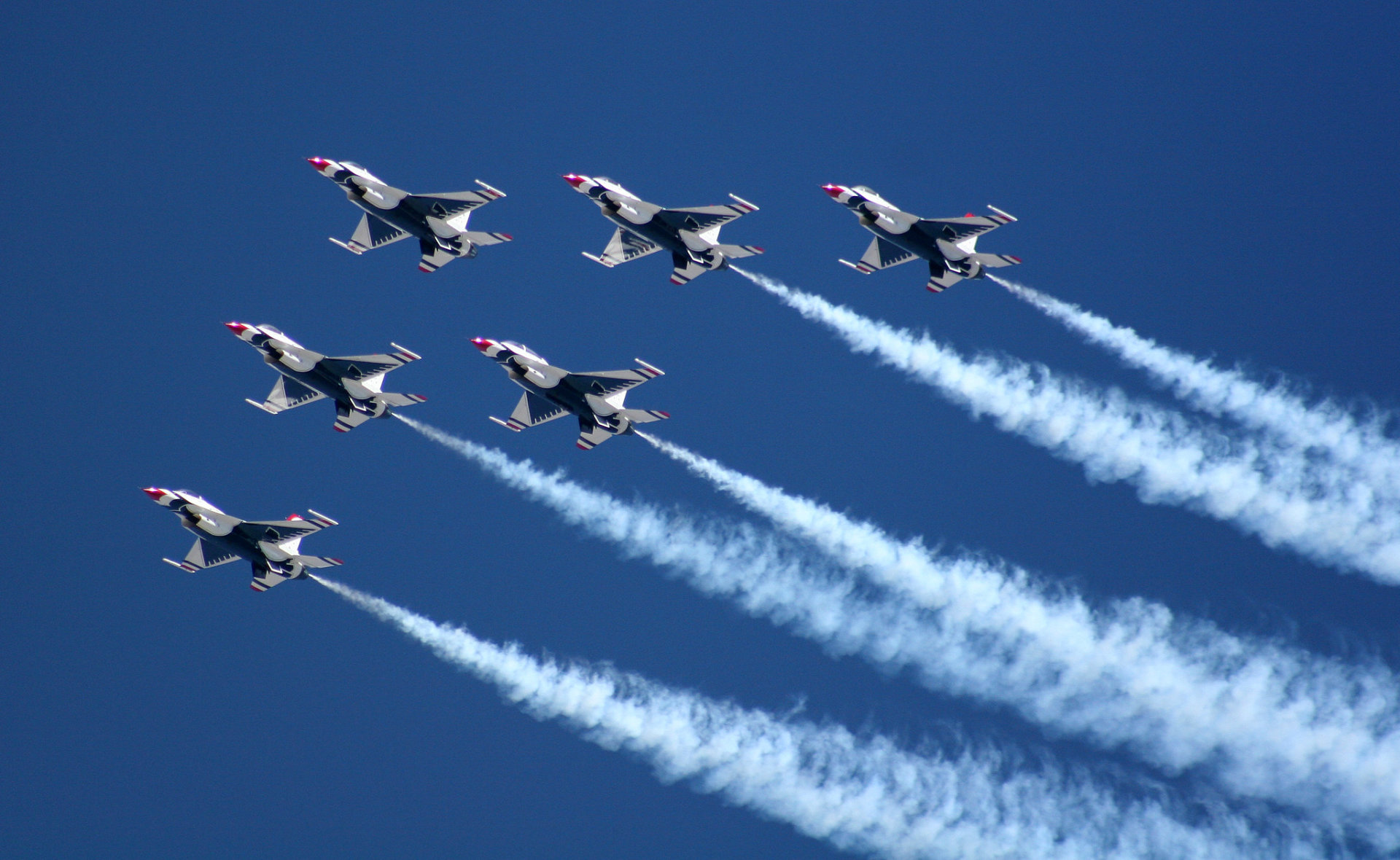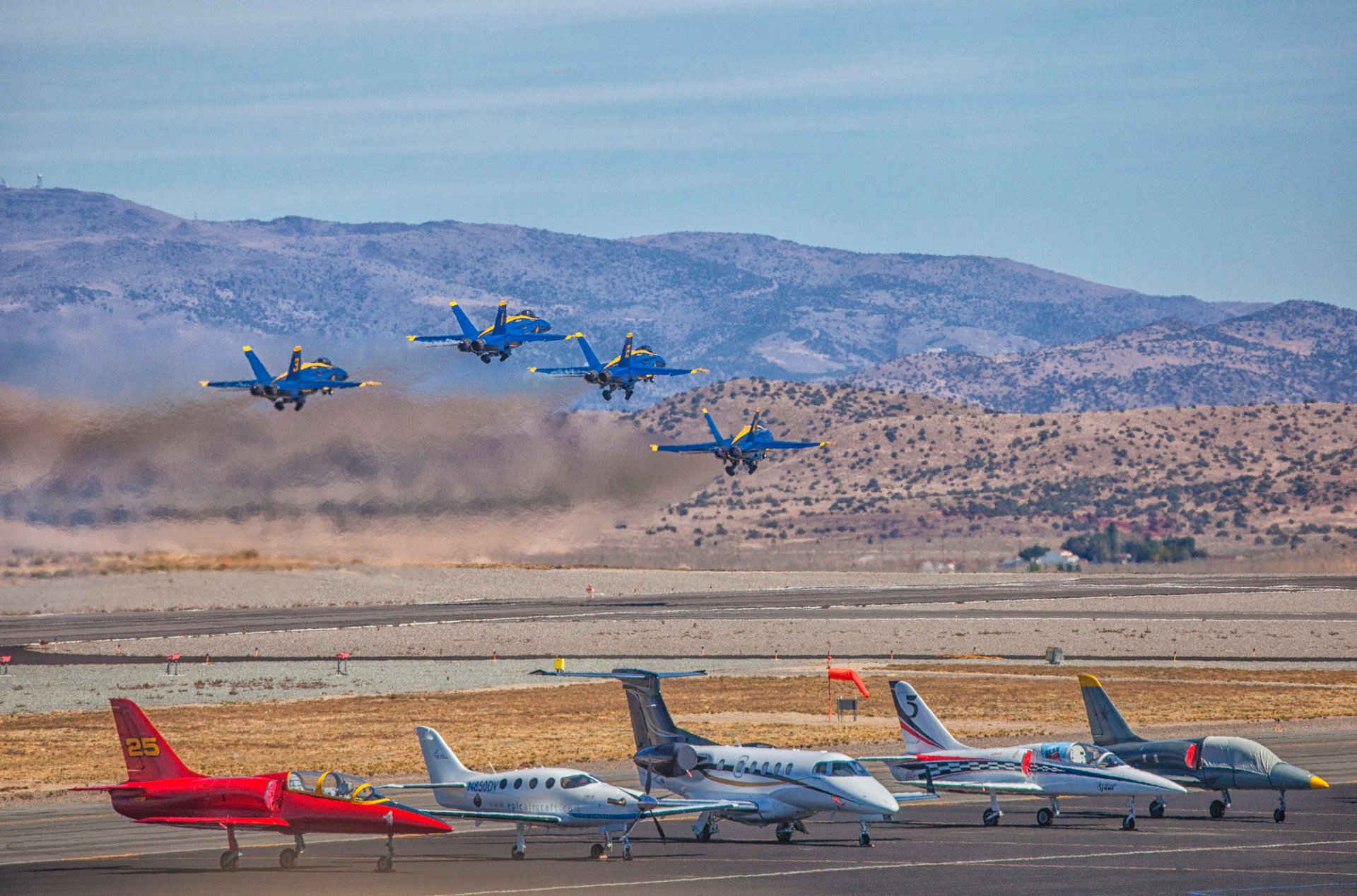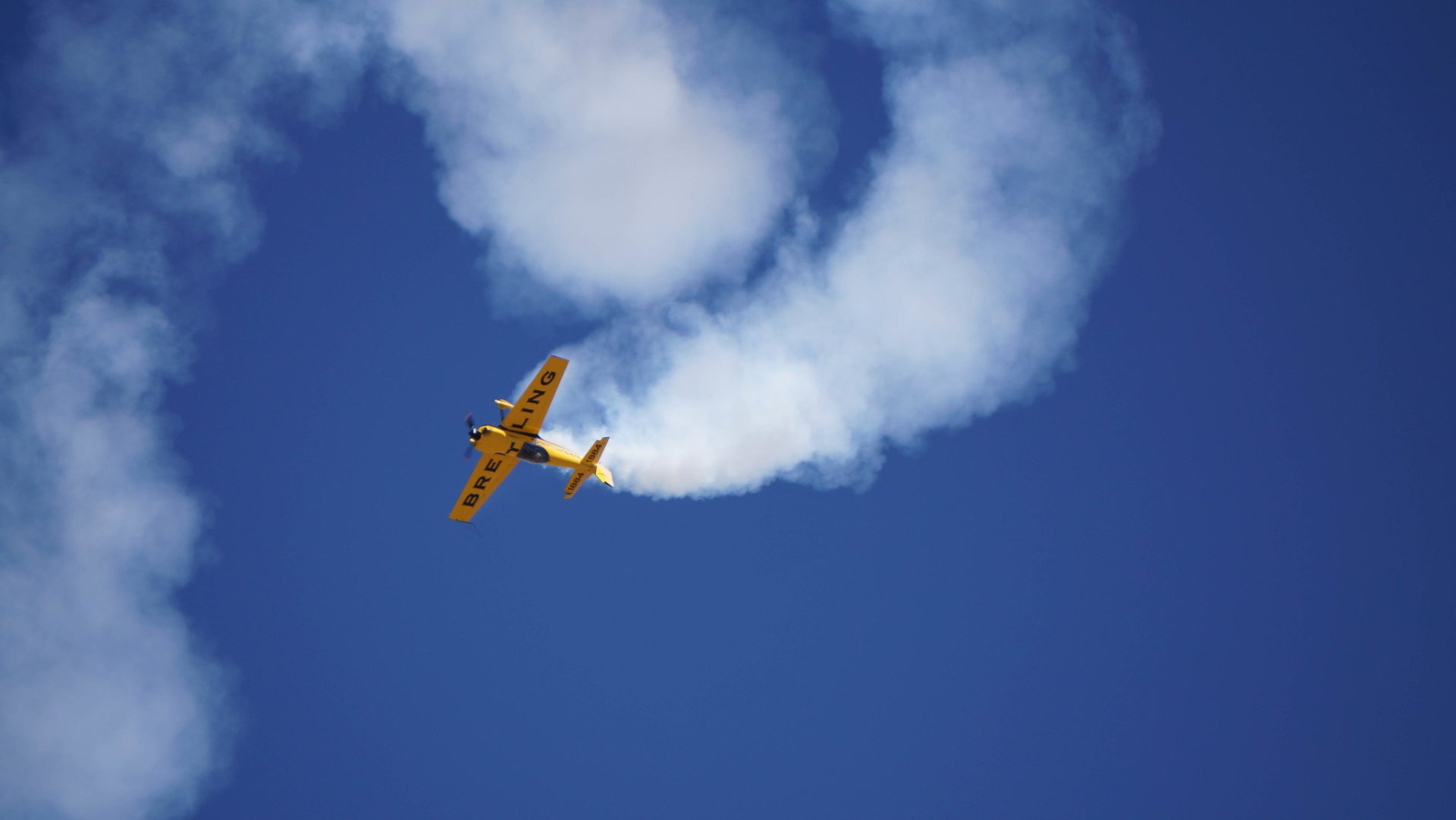 USAF Thunderbirds at Reno Air Races
STIHL National Championship Air Races, ou Reno Air Races, é um evento multi-dia, realizado no Aeroporto de Reno-Stead (Campo de Stead) em setembro. Reno é o único local do mundo onde você pode ver este tipo de competição. Possui apenas os melhores e os mais ousados pilotos de todos os tempos. Seu coração vai bater enquanto você testemunha os aviões rugindo velocidade lado a lado a 500 milhas por hora (800 km/h). Não é de admirar que o Reno Air Races seja rotulado como o mais rápido desporto motorizado do mundo.
Reno Air Races oferece uma oportunidade única de ver os melhores aviões do mundo em um só lugar. Espere corridas em seis classes de aeronaves, nomeadamente Fórmula Um, T-6, Unlimited, Jet, Biplane e Sport. Além disso, você verá exibições militares, demonstrações dos pilotos do show aéreo, acrobacias deslumbrantes e várias exposições de aviação – o evento tem tudo para agradar a multidão. Os bilhetes e outros detalhes são fornecidos no site oficial ou no Facebook, anotados nos Recursos Externos abaixo.
As primeiras corridas aéreas em Reno foram organizadas em 1964 por Bill Stead, veterano da Segunda Guerra Mundial. Desde então, a associação sem fins lucrativos Reno Air Racing Association (RARA) manteve o campeonato. No entanto, a tradição duradoura pode acabar um dia, então melhor planejar sua visita enquanto as corridas aéreas ainda estão correndo.
O aeroporto de Reno-Stead fica a norte de Reno, Nevada. Então você pode ficar na cidade ou em outro lugar perto. As melhores acomodações são apresentadas no mapa.
Informação prática
When are the Reno air races?
Where are the Reno air races held?
Faça uma pergunta
Encontre hotéis e airbnbs perto de Reno Air Races (mapa)