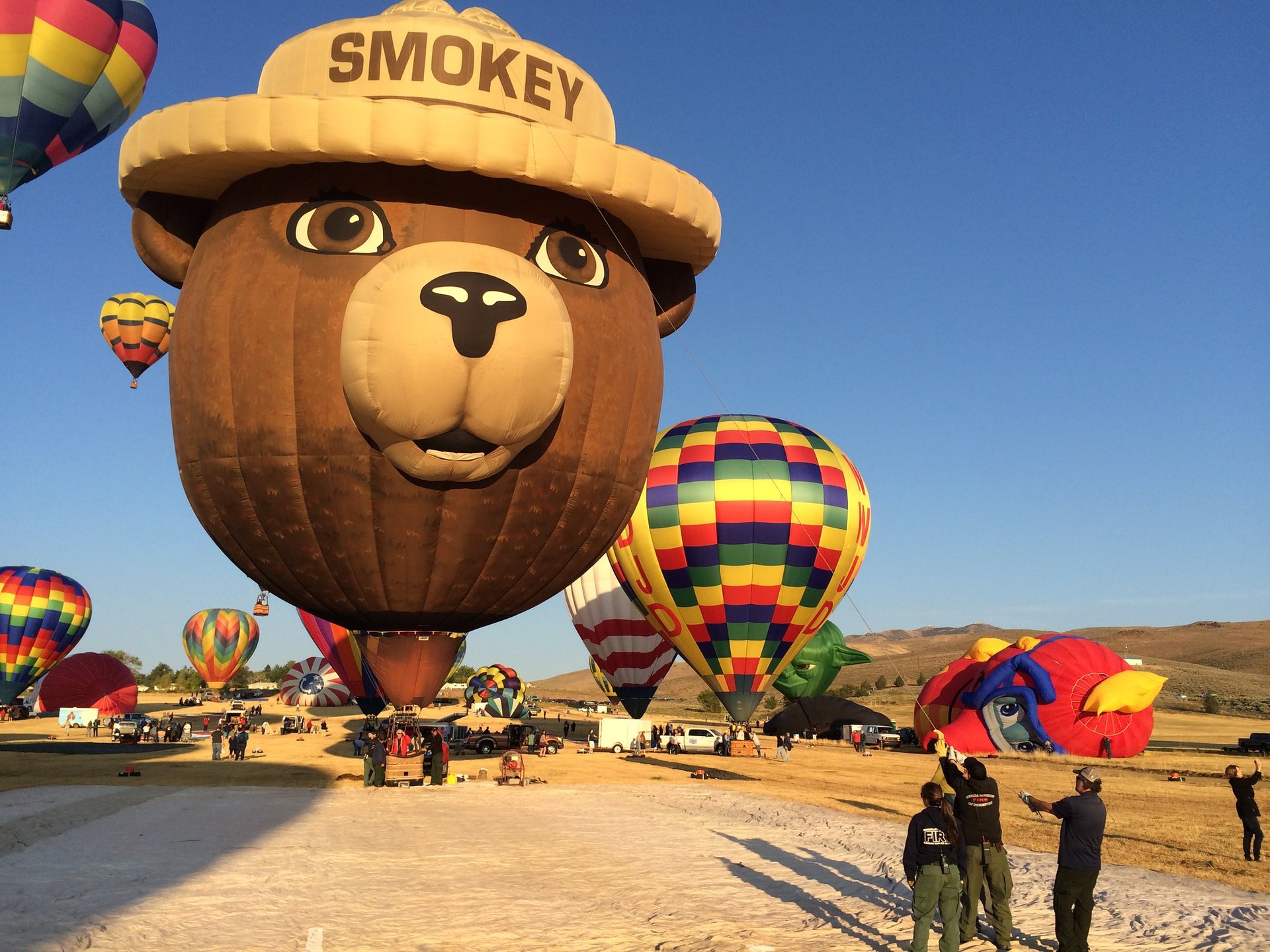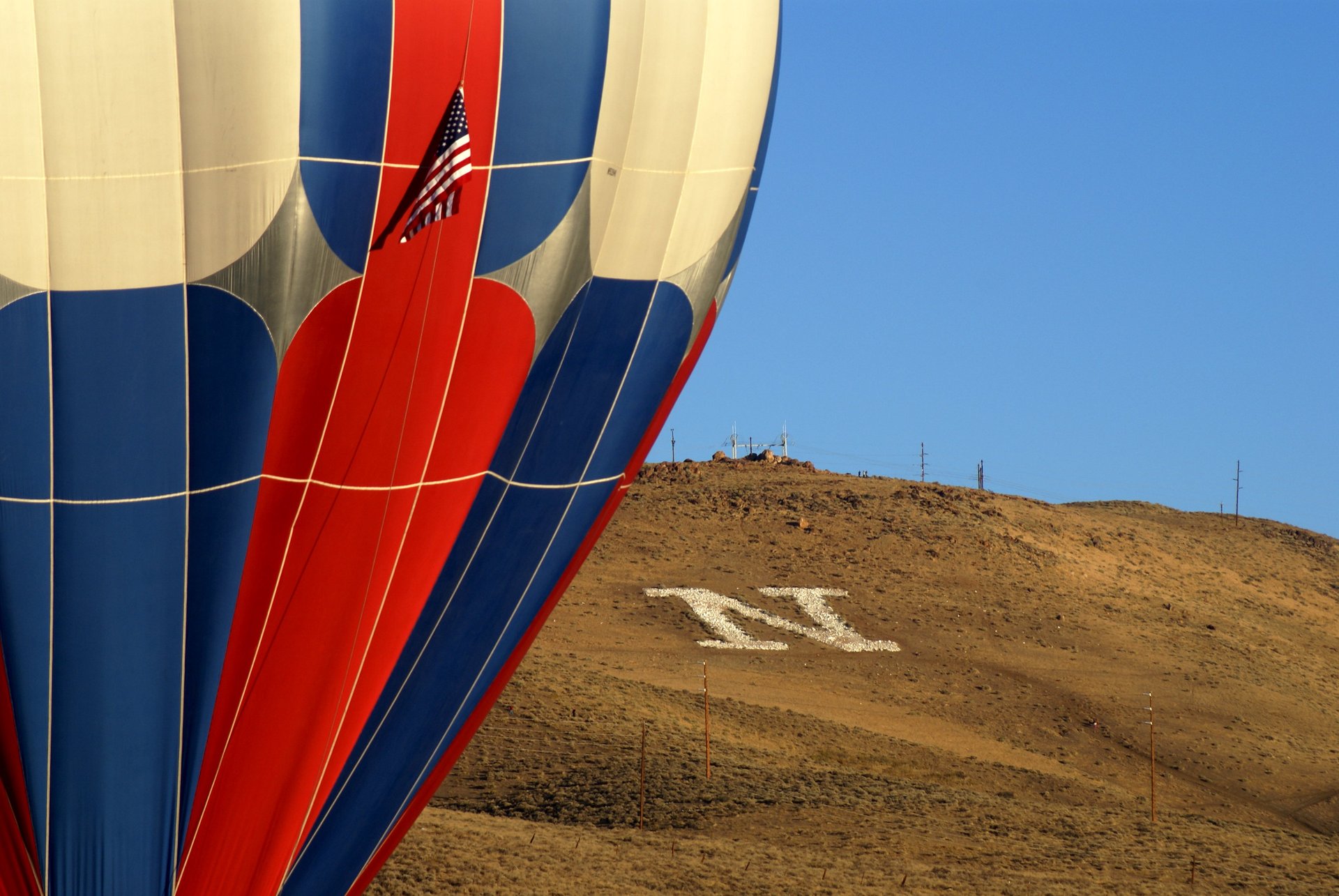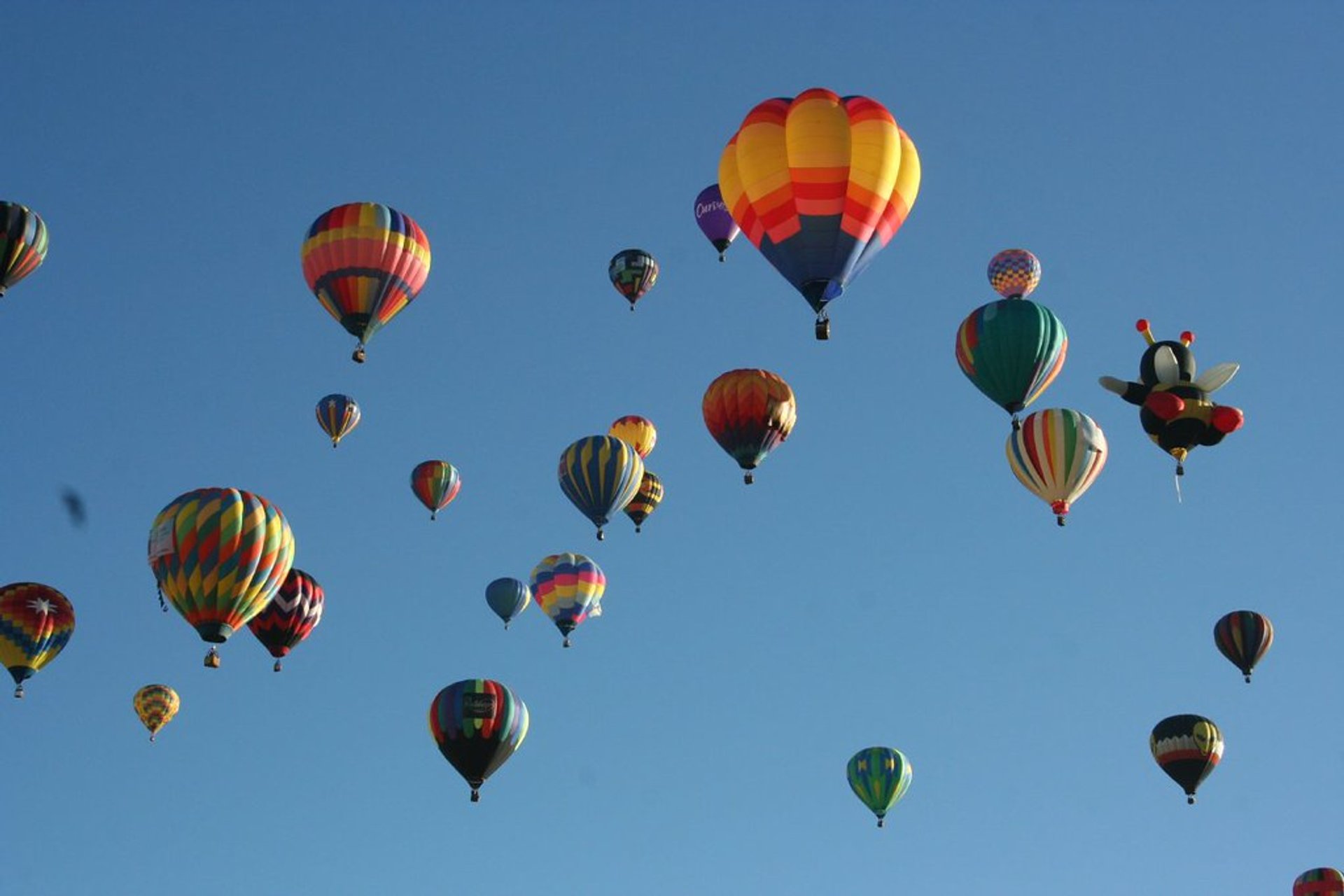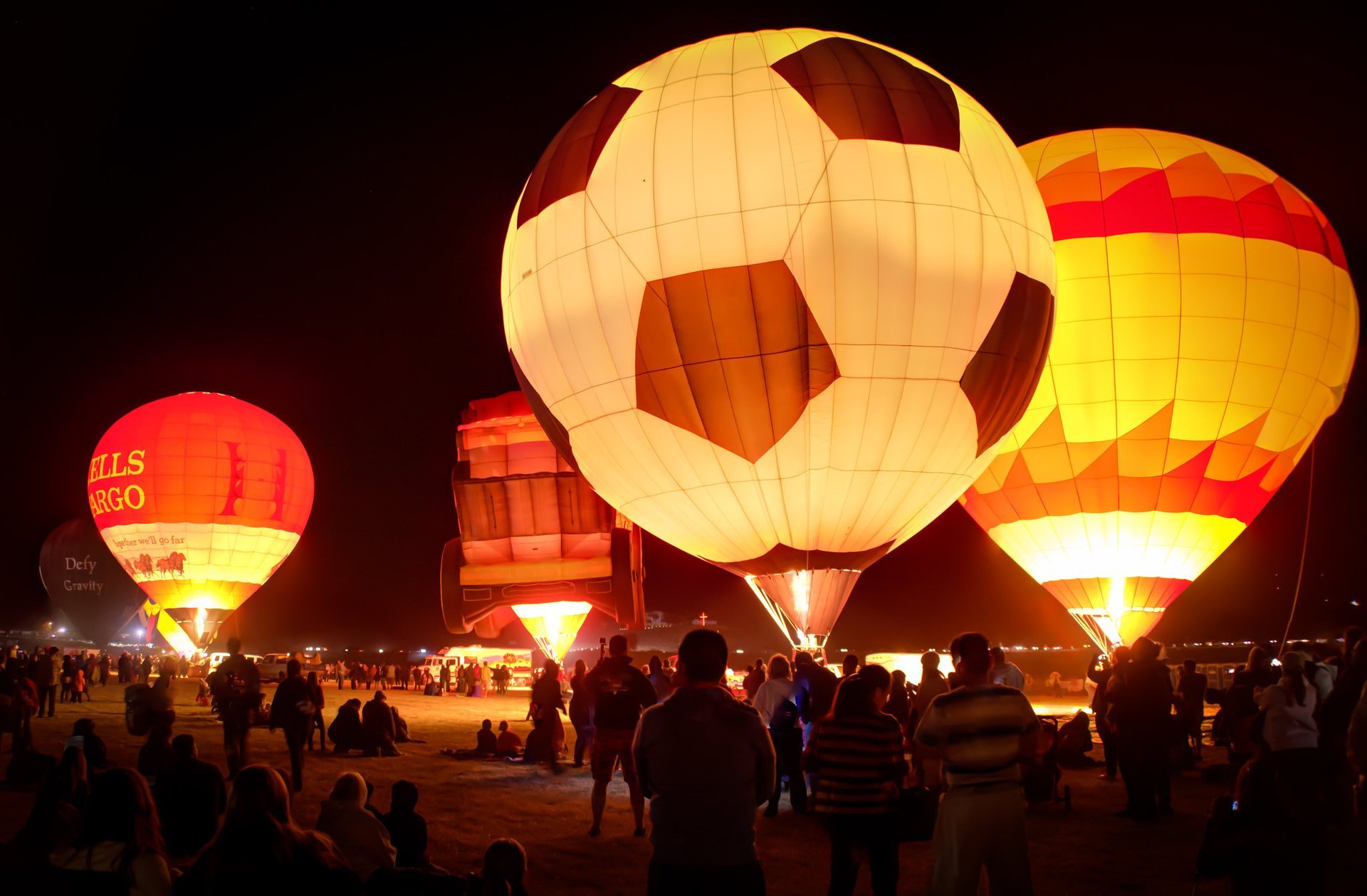 The Great Reno Balloon Race tem lugar anualmente em setembro no Rancho San Rafael Regional Park em Reno, Nevada. Esta celebração de balões maciços apresenta cerca de 100 balões de ar quente. Mais de 120 mil pessoas assistem ao festival de quatro dias todos os anos. Realizado desde 1982, The Great Reno Balloon Race tornou-se um evento de renome internacional eleito 'Melhor Evento Especial em Reno ́ e 'Melhor Evento Especial no Norte de Nevada.
Além do lançamento de balões de ar quente, o festival oferece música ao vivo e entretenimento. Os principais destaques do festival incluem o lançamento da Ascensão em Massa que começa às 7:00 da manhã. Observe mais de 100 balões subindo do Parque Rancho San Rafael, cobrindo o céu com cores brilhantes. Após a Ascensão de Massa, passeios amarrados estarão disponíveis para as crianças.
Glow Show é outro must-see que acontece ao amanhecer. Pilotar um balão no escuro é uma tarefa perigosa e requer muita experiência. Pode ser difícil vir ao festival às 5 da manhã nos sábados e domingos, mas a visão de mais de 35 balões brilhando e piscando para a música é definitivamente vale a pena!
The Great Reno Balloon Race's Tissue Paper Balloon Launch é um evento comunitário onde 2.000 estudantes lançam coloridos balões de ar quente feitos à mão que fizeram por si mesmos.
Para aqueles que preferem ficar no chão do que subir no céu, há muitas coisas para fazer também. Vendedores Ballon Boulevard oferecem artesanato, artes, lembranças, comida e bebidas. Há também vestuário GRBR e memorabilidade.
Encontre hotéis e airbnbs perto de The Great Reno Balloon Race (mapa)