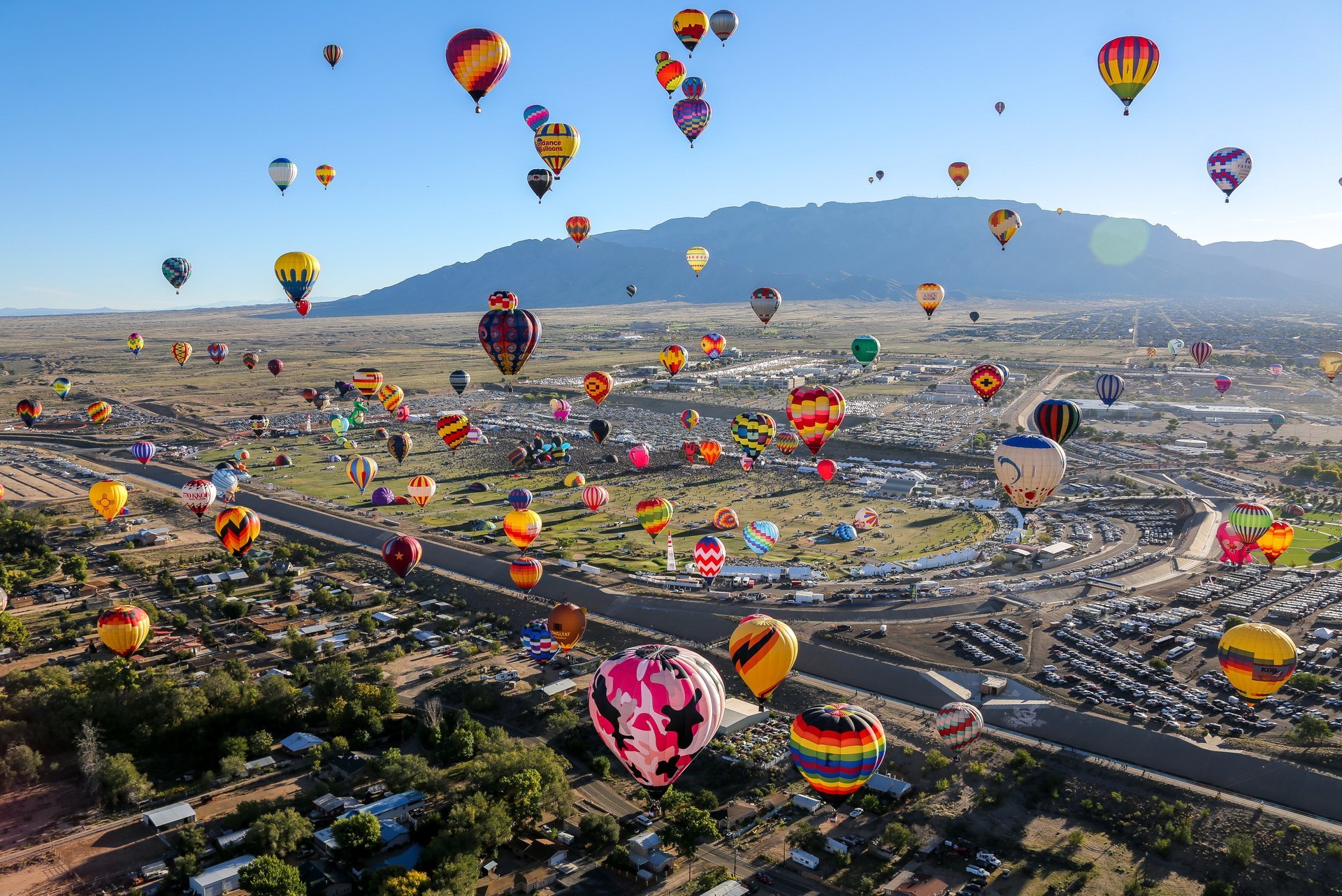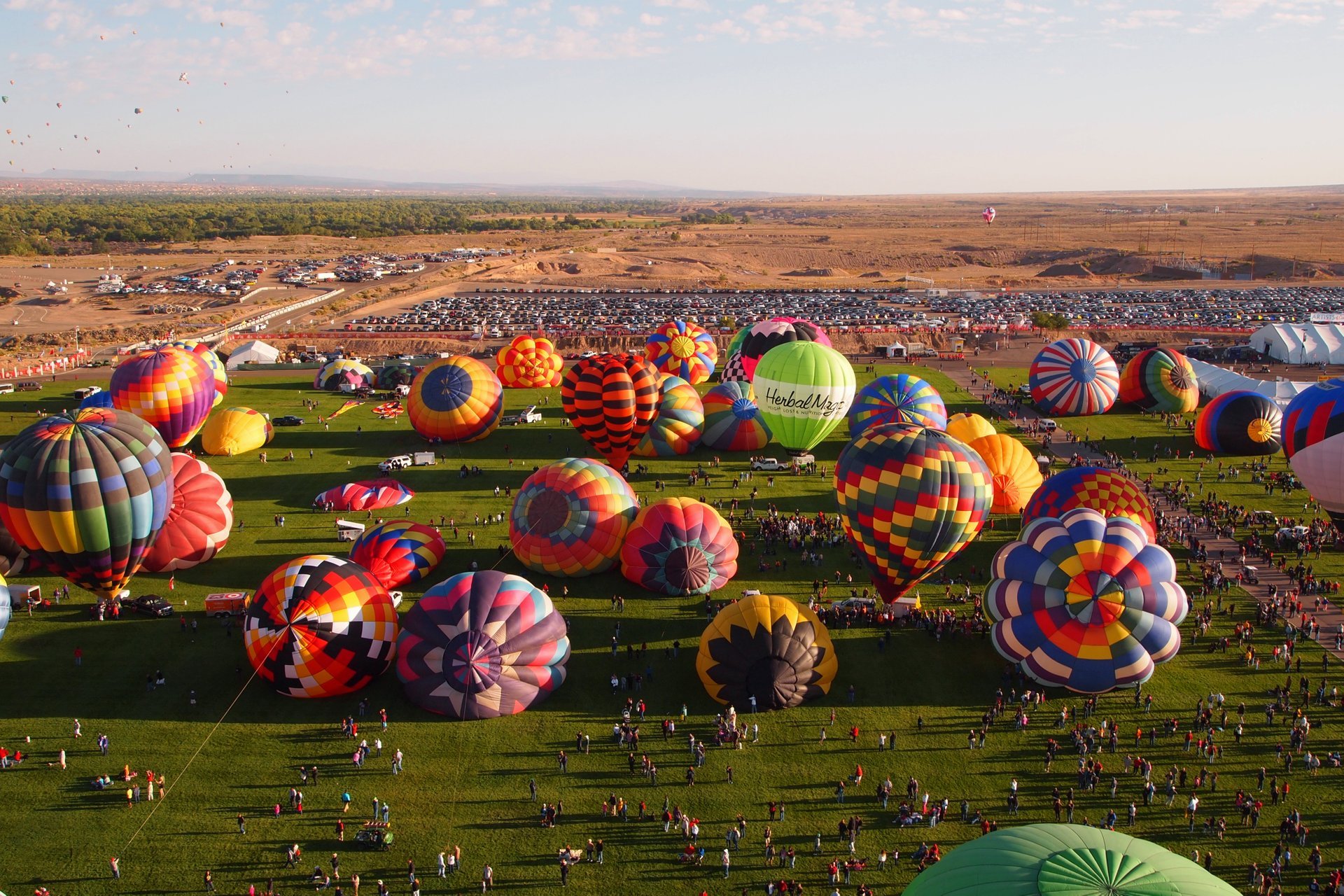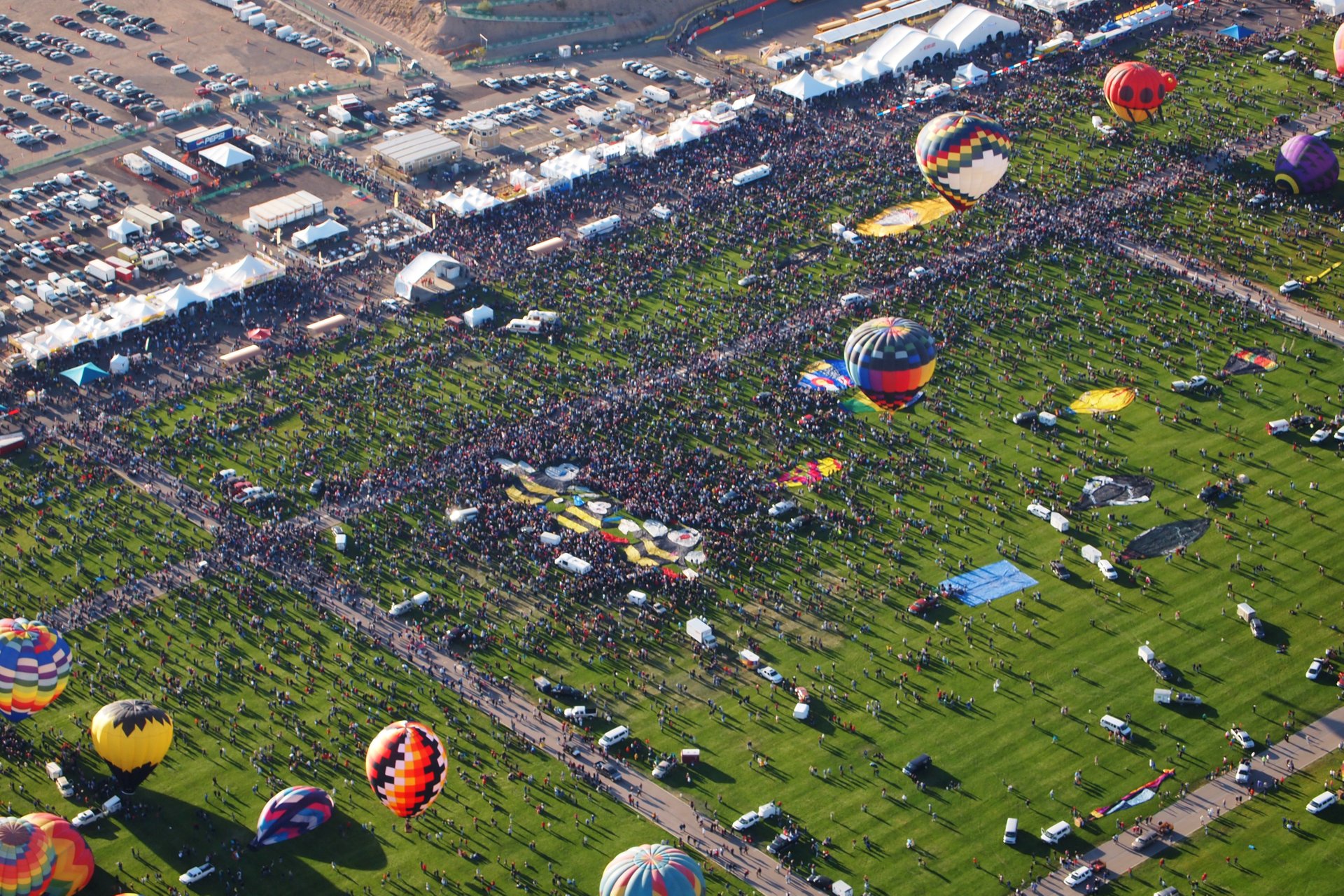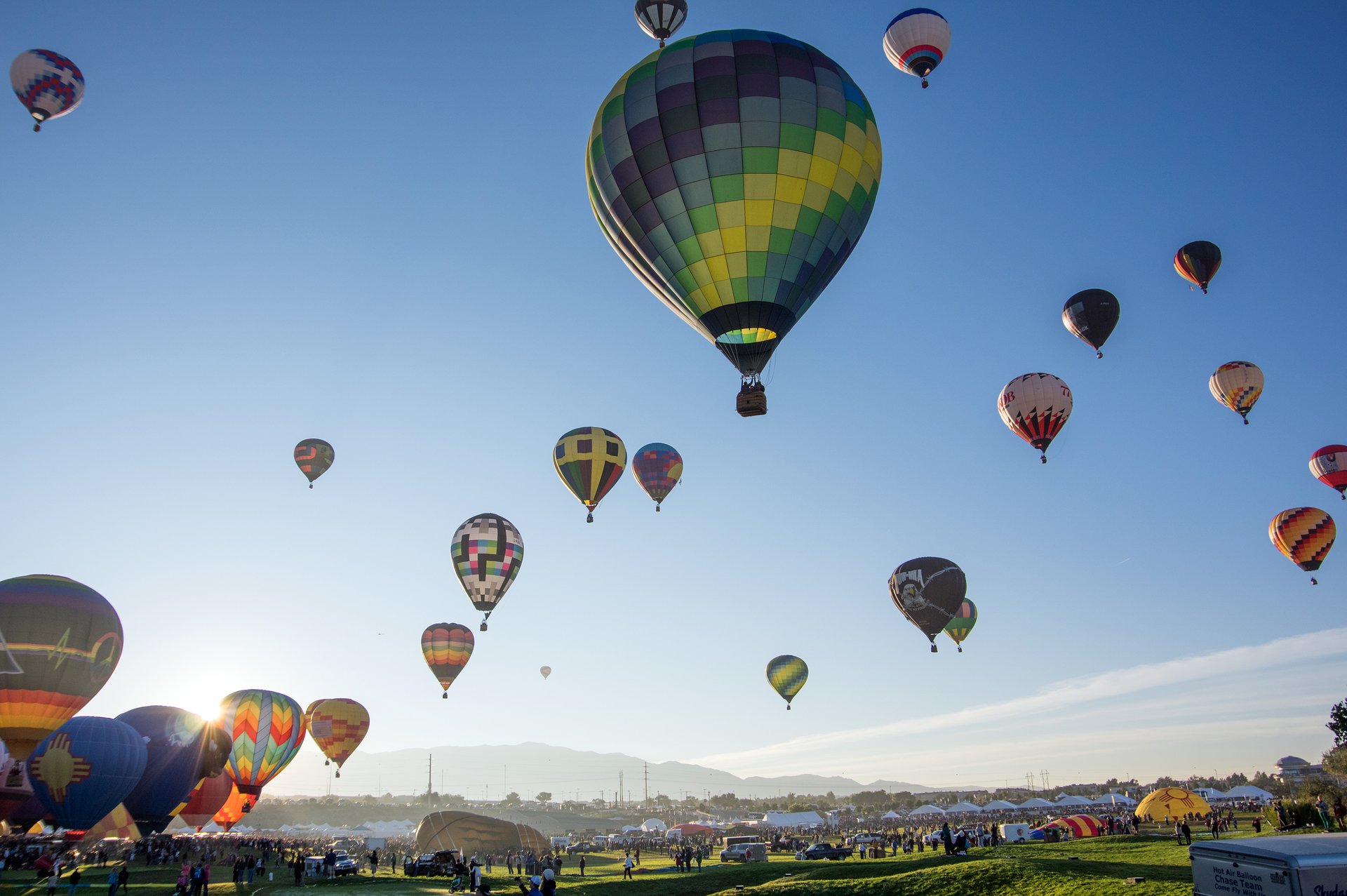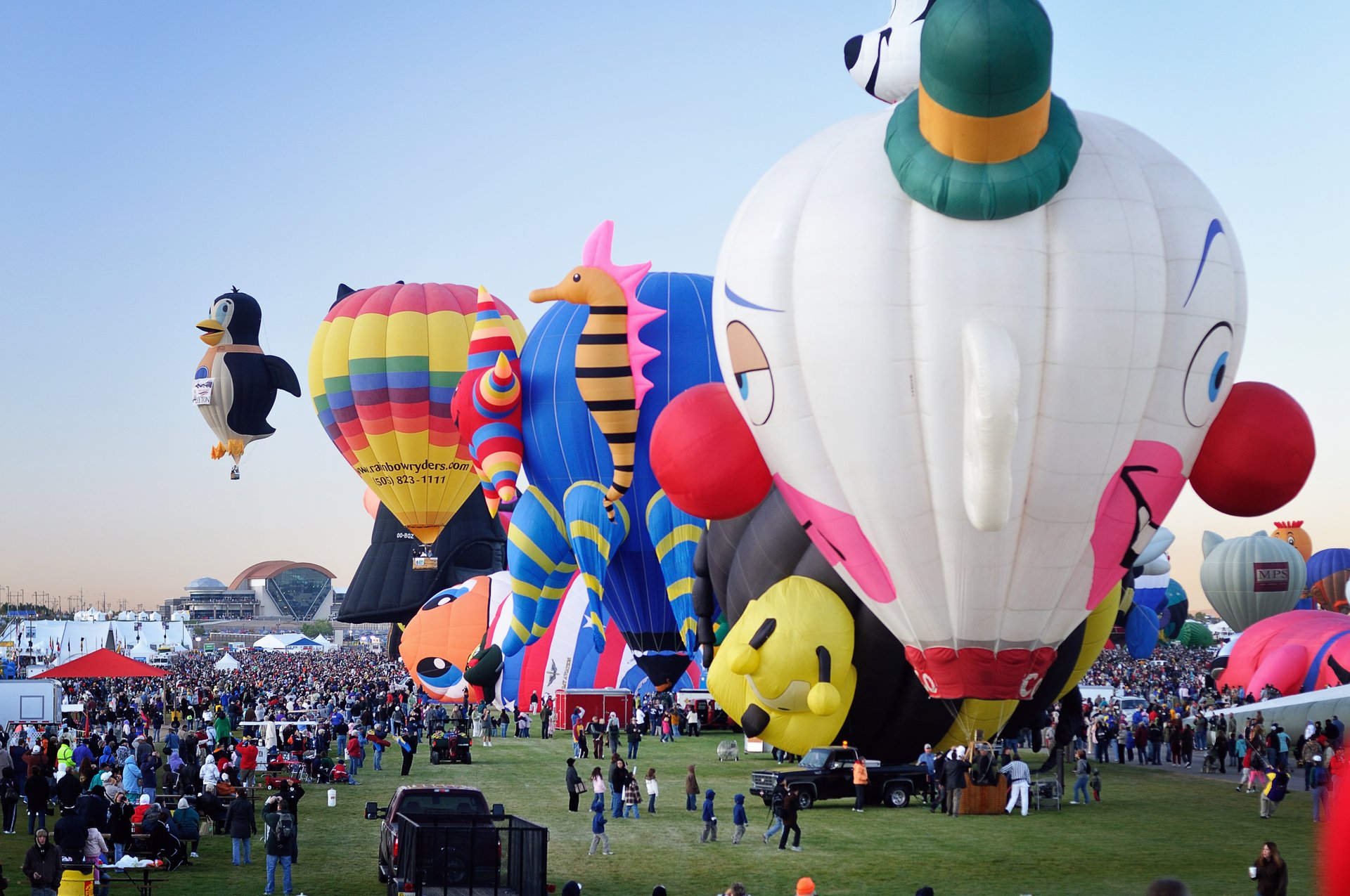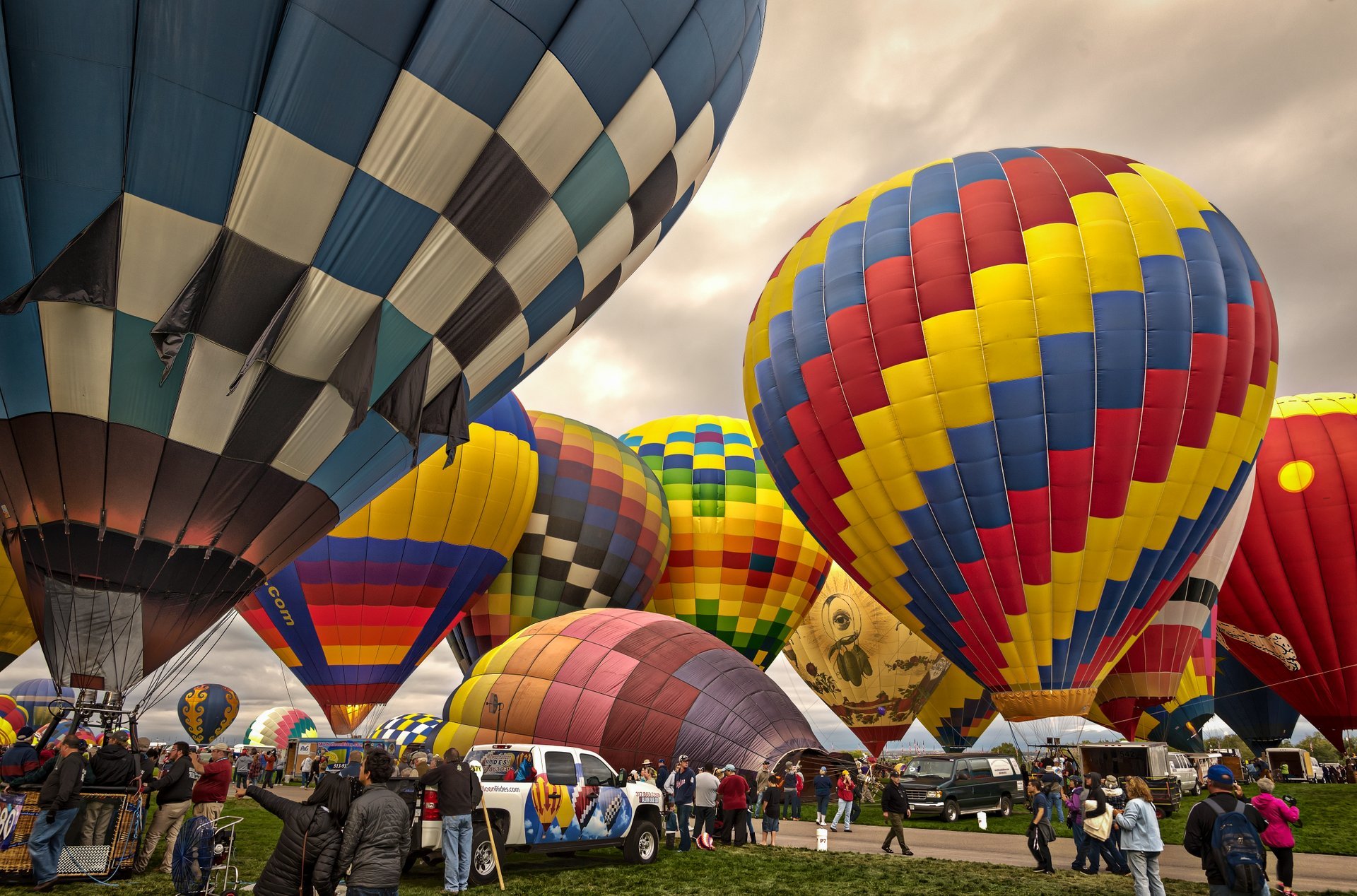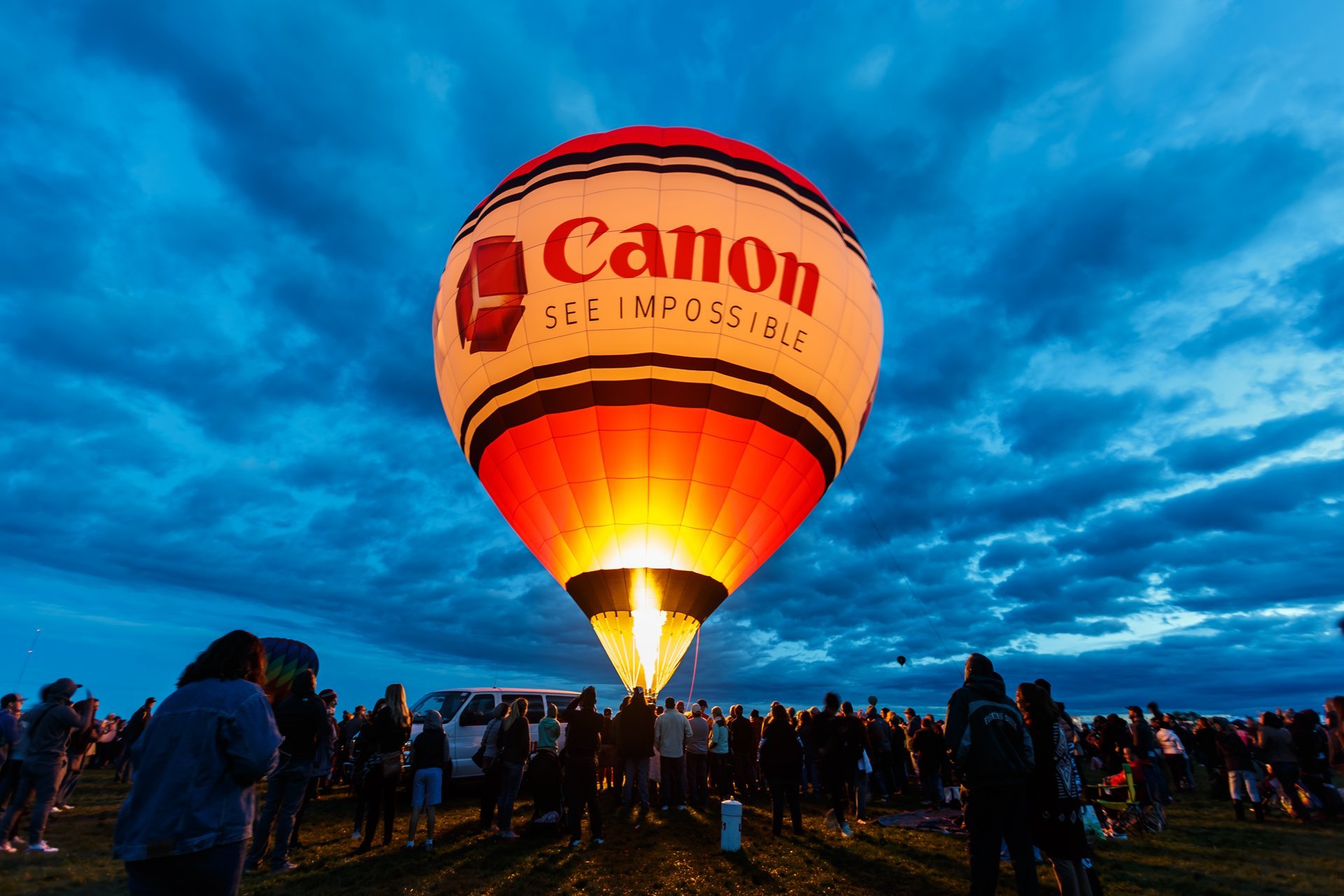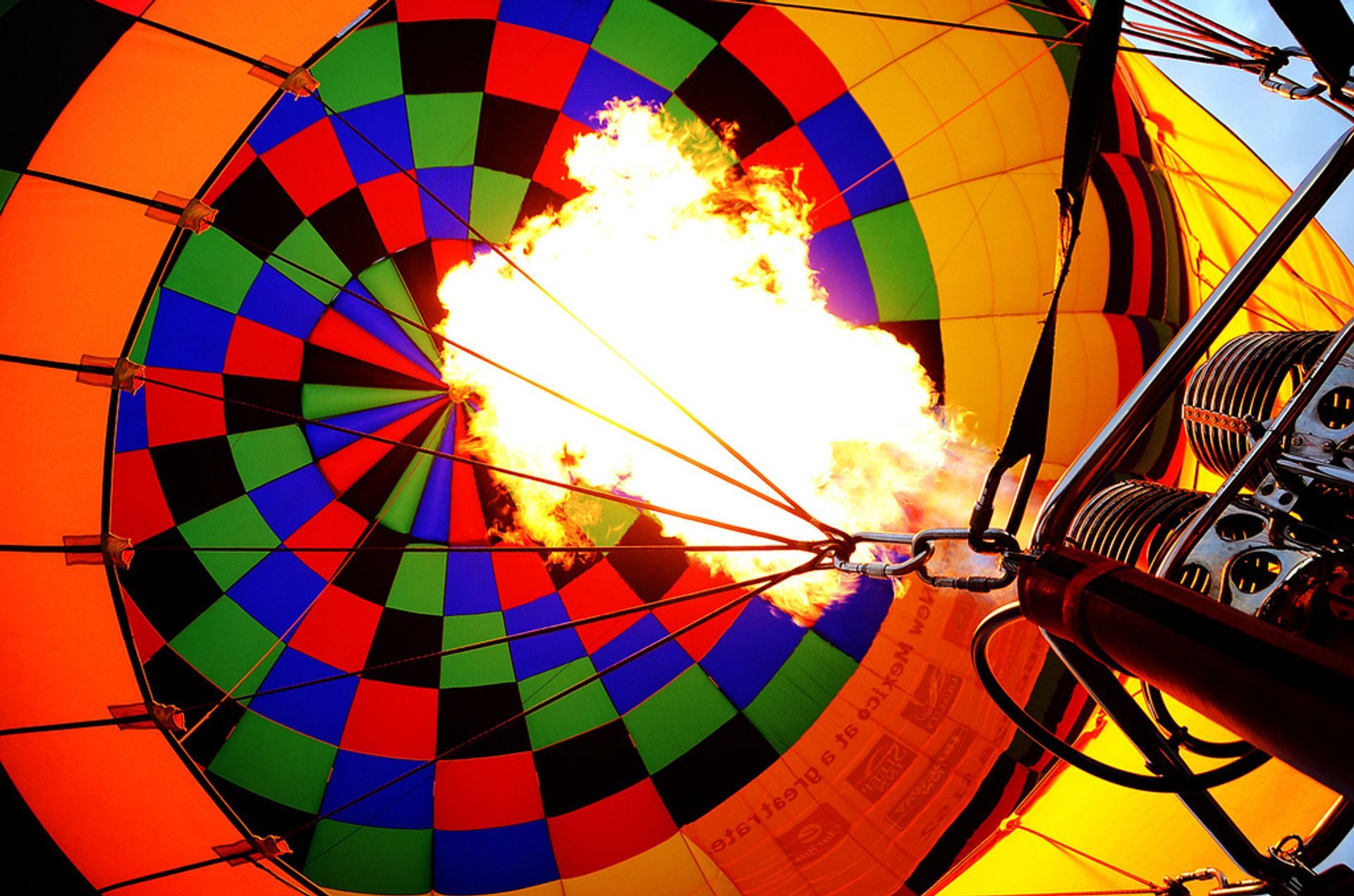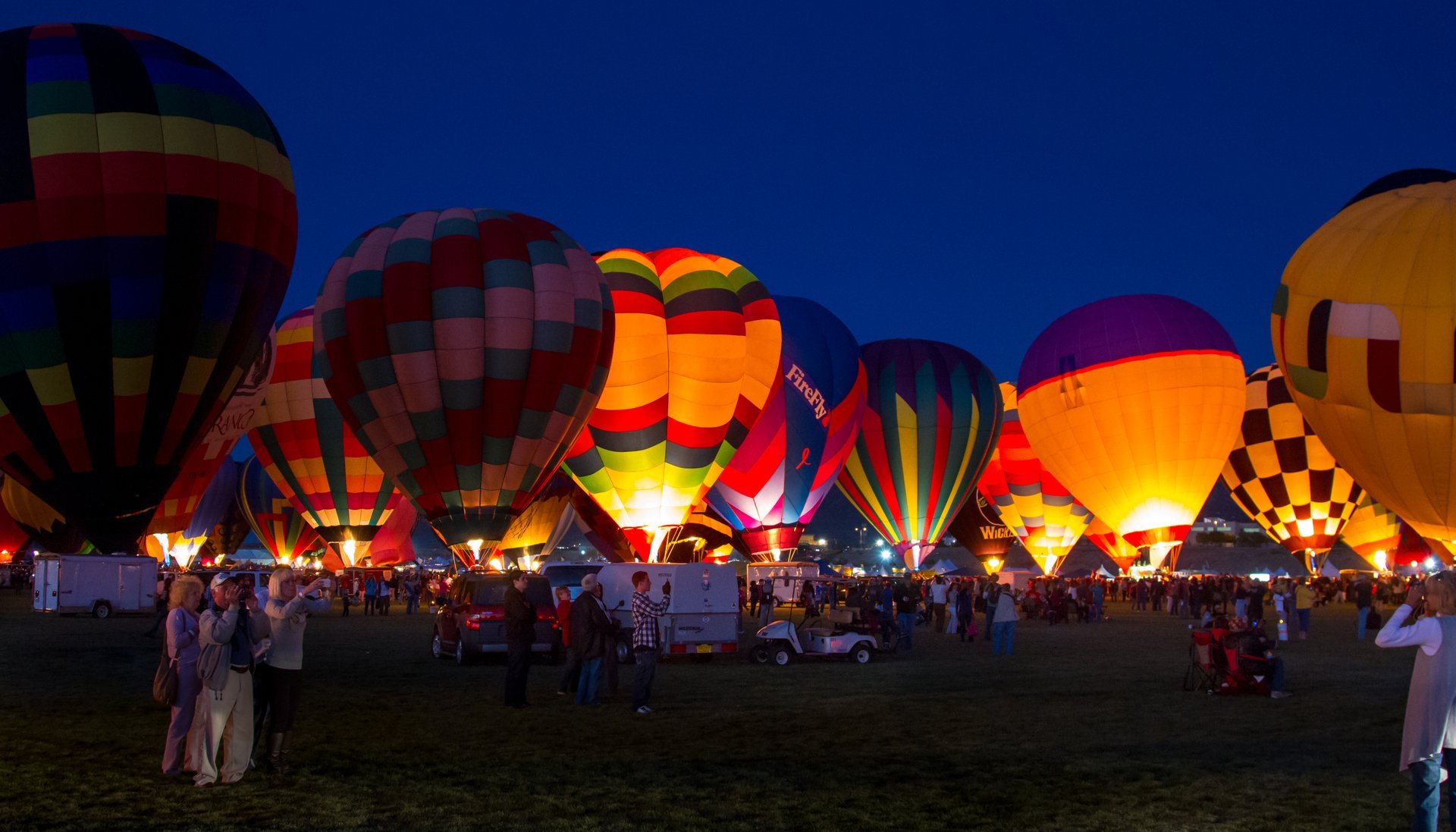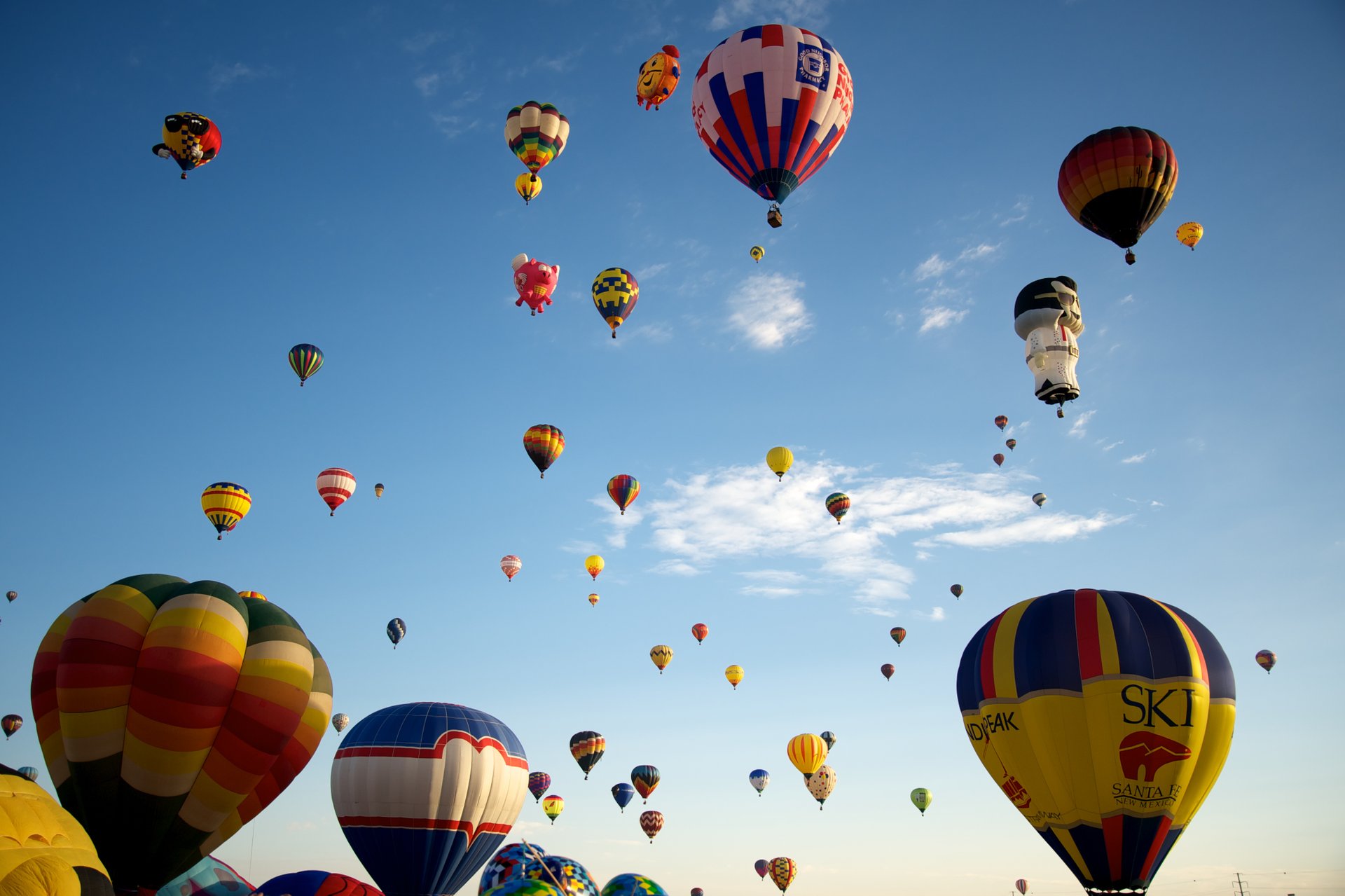 Balloon Feista
©
Bennie Boss / Albuquerque International Balloon Fiesta
O Festival Internacional de Balonismo de Albuquerque é um festival mundial de balões de ar quente que domina os campos e o céu sobre Albuquerque a cada outono. É conhecido como o maior evento do seu tipo no mundo, com mais de 500 balões por ano. Milhares de espectadores, pilotos e suas tripulações vêm a Albuquerque, Novo México para participar e apenas ver centenas de balões de ar flutuando sobre a cidade
O evento é geralmente realizado durante a primeira ou segunda semana de outubro e dura por nove dias. Todos os dias, de manhã cedo e ao amanhecer, o céu sobre as Montanhas Sandia está cheio de centenas de balões variando em formas e cores.
A Fiesta apresenta vários eventos e competições, como The Fiesta Challenge, American's Challenge Gas Balloon Race, The Flight of the Nations Mass Ascension, juntamente com outras competições de habilidade e velocidade
Durante todo o dia do festival, há um programa cheio que é oferecido e executa a partir das 6 da manhã. Amanhecer Patrulha Show às 20h. Depois do espetáculo de Glow. Ascensão em massa, escultura motosserra, vintage e exposição de carros de interesse especial, e Glow Balloon mágico à noite vai mantê-lo em admiração do nascer do sol ao pôr-do-sol.
A Ascensão de Massa do Amanhecer é uma das vistas mais deslumbrantes do mundo com centenas de balões de ar quente lançando simultaneamente no céu. A visão de tal quantidade de balões é realmente impressionante, especialmente para os visitantes da primeira vez. Há diretores especiais de lançamento, que são chamados zebras para seus usos, que coordenam o lançamento para torná-lo seguro.
Cerca de 750.000 visitantes vêm testemunhar a Festival Internacional de Balonismo de Albuquerque todos os anos, então planejar bem com antecedência para se juntar à diversão. Certifique-se de reservar o seu quarto cedo ou organizar o seu RV e acampamento no parque do festival. Caso você não chegue à Fiesta, você pode reservar um dos passeios de balão pilotados oferecidos por um número de empresas de passeios de balão de ar quente com base em Albuquerque, que correm durante todo o ano. Desfrute de uma visão visual de pássaros do pitoresco terreno do Novo México
Todos os principais eventos da Fiesta Balloon acontecem no Parque Balloon Fiesta no norte de Albuquerque, Novo México. O parque está assentado a oeste da I-25, a cerca de 12 milhas ao norte do aeroporto Albuquerque Internacional Sunport e a 7 milhas ao norte do centro de Albuquerque. Você pode dirigir para o parque e deixar o seu carro na grande área de estacionamento ou pular em um dos ônibus para Balloon Fiesta Park que parte de vários locais na cidade e deixá-lo ao lado do campo. O preço do bilhete de transporte inclui a entrada do Balloon Fiesta Park.
Encontre hotéis e airbnbs perto de Festival Internacional de Balonismo de Albuquerque (mapa)