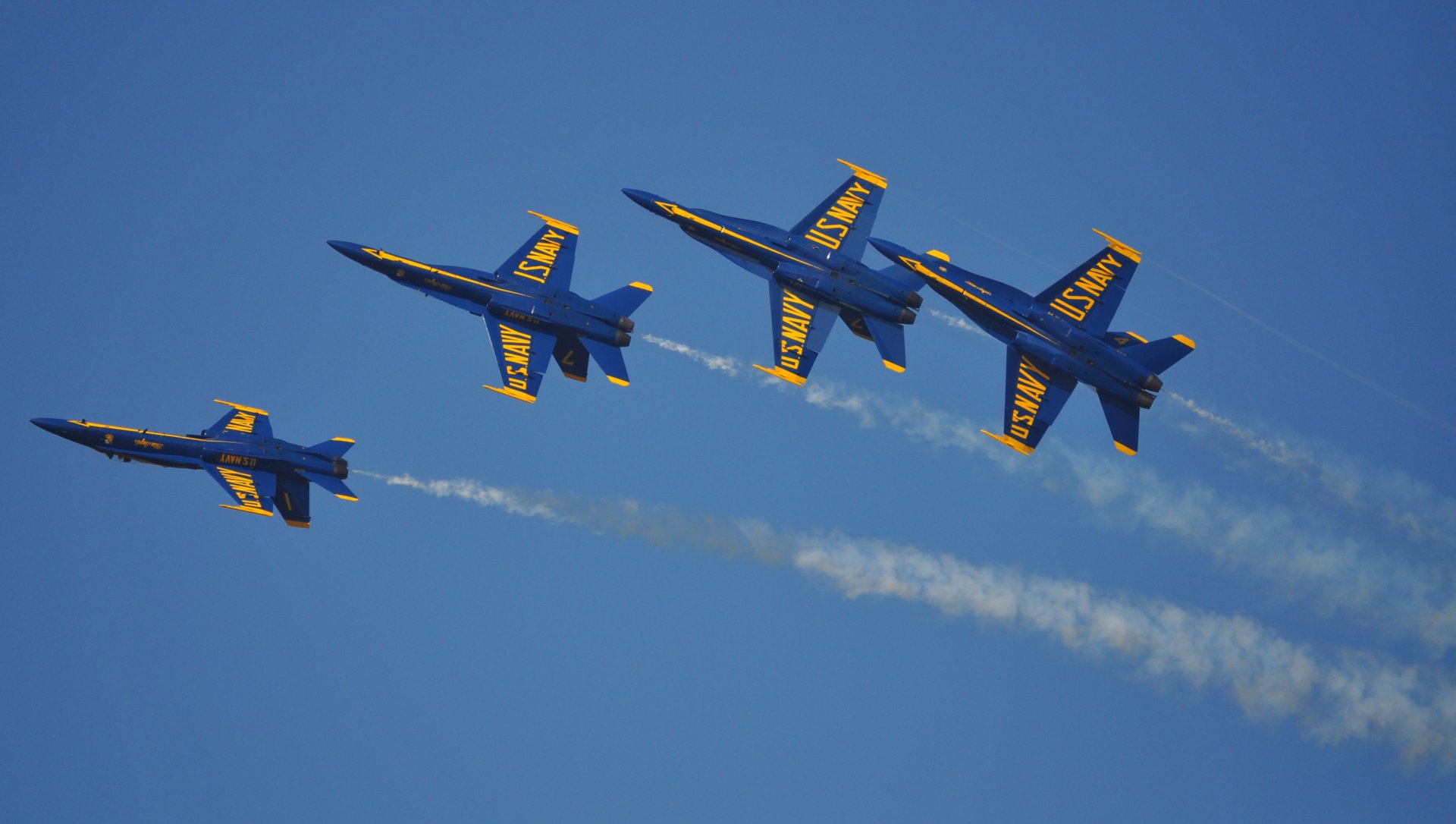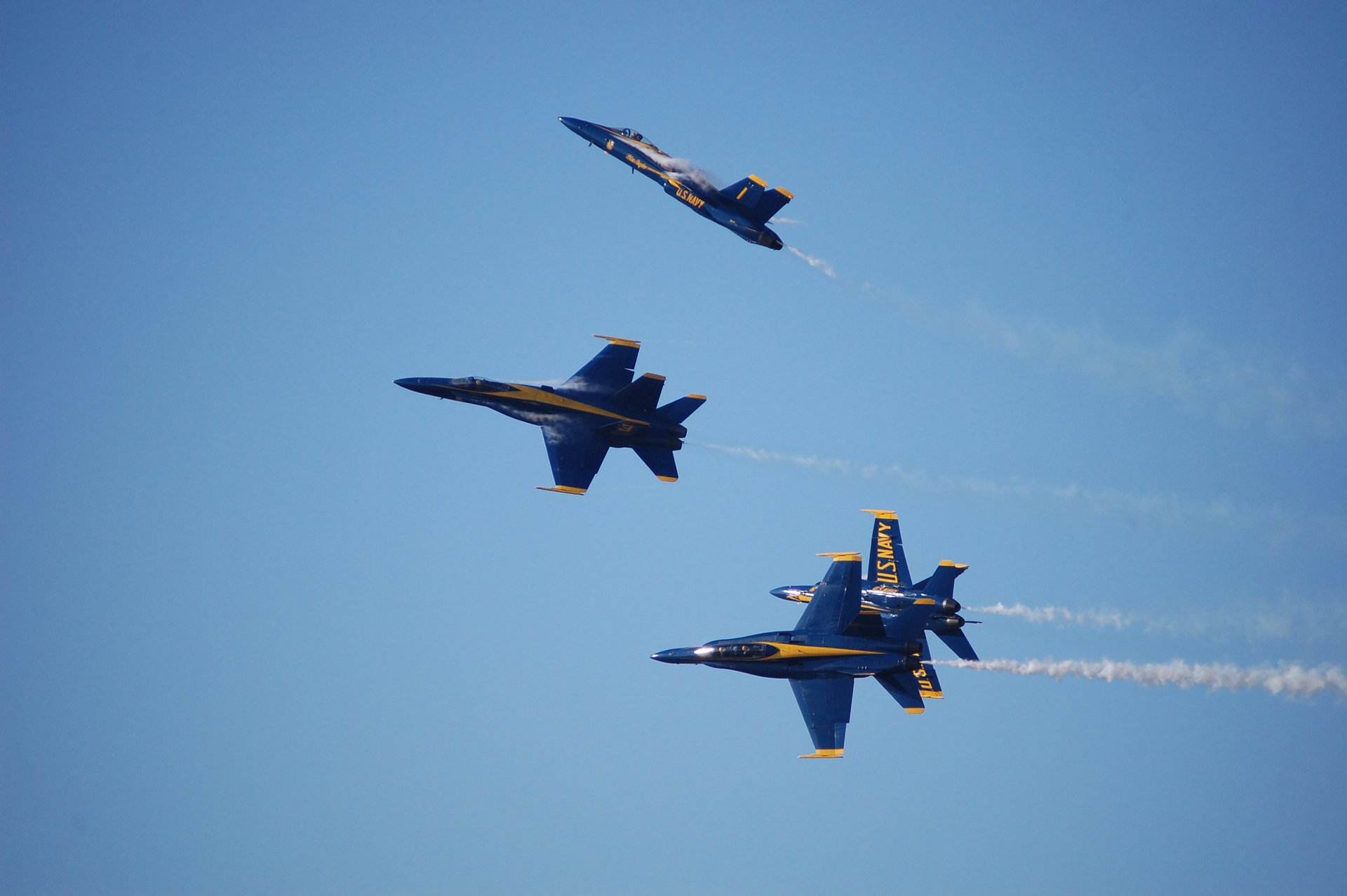 The Blue Angels performing during the Blue Angels Homecoming Air Show at NAS Pensacola, Florida
Depois de se apresentar em todos os Estados Unidos, Blue Angels retorna ao NAS Pensacola para acabar com a temporada. O lendário show de homecoming começou sua história em 1946. Naquela época, foi criado para aumentar o interesse do público pela Marinha. Hoje em dia, é um evento familiar-friendly com exibições estáticas, entretenimento de crianças, fornecedores de alimentos, e, claro, um excelente show aéreo.
O programa Blue Angels Homecoming apresenta três shows aéreos, dois shows diurnos e um show noturno com fogos de artifício. Todos os artistas são estrelas de rock reais e atuam como uma equipe (F-16 Viper team, GEICO Skytypers Air Show Team, Stearman Flight Team) ou sozinho (Adam Baker, Matt Chapman, Bill Stein, e muitos outros). Nenhum retorno à casa está completo sem o icônico Paul McCowan Skydiving e o Shockwave Jet Truck de Chris Darnell, o caminhão a jato mais rápido do mundo.
Entrada geral e estacionamento são gratuitos. No entanto, os organizadores oferecem três pacotes pagos diferentes: assentos de arquibancada, assentos de caixa, e até mesmo Flightline Club Chalet com almoço e bebidas incluídas. Você pode pagar por assentar tanto on-line como no show aéreo
Tradicionalmente, o Blue Angels Homecoming Air Show tem lugar na Estação Aérea Naval Pensacola. Em 2021, devido às restrições COVID-19 na estação aérea, o NAS Pensacola Air Show está previsto para acontecer em Pensacola Beach.
Encontre hotéis e airbnbs perto de NAS Pensacola Air Show (mapa)