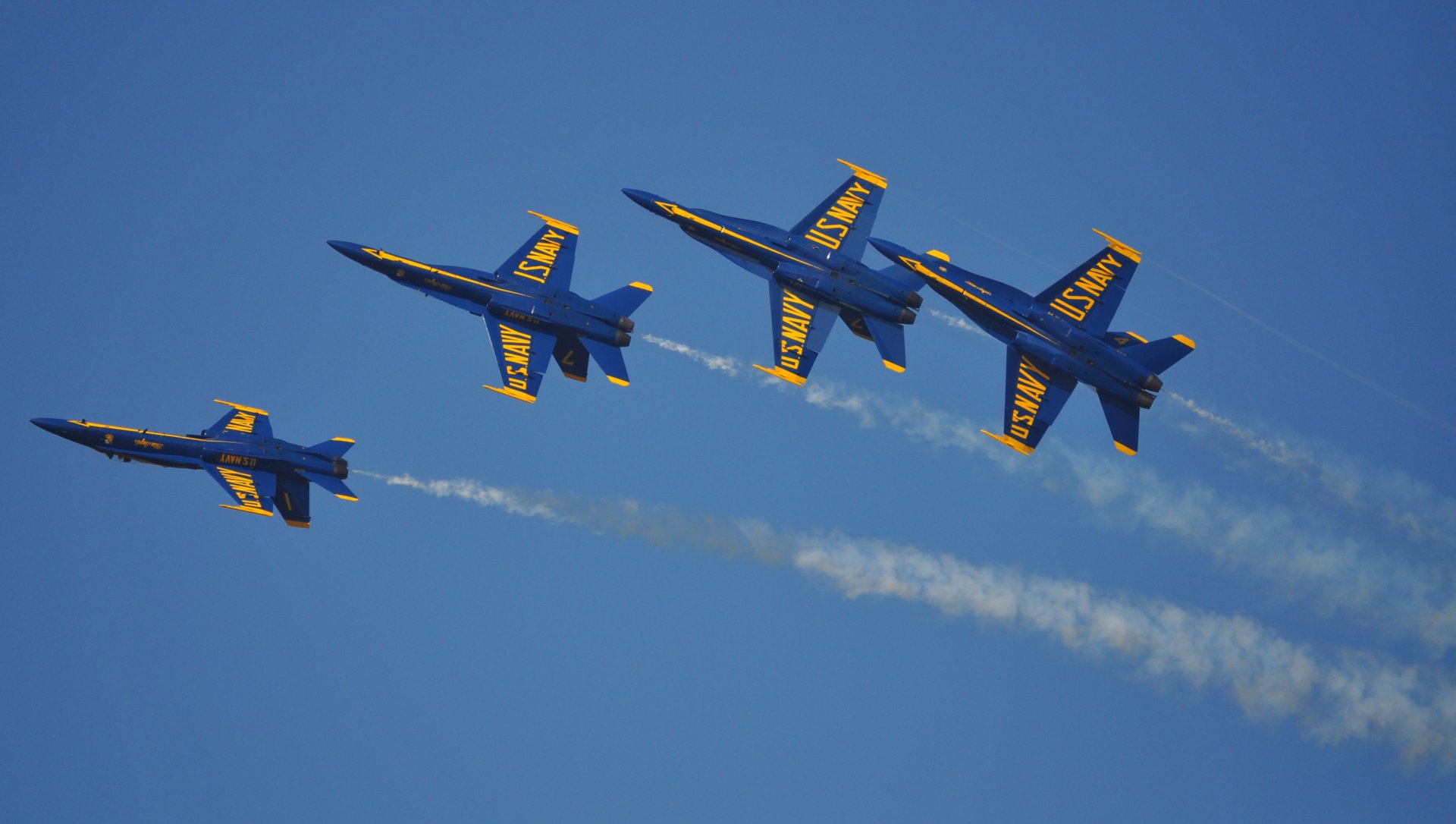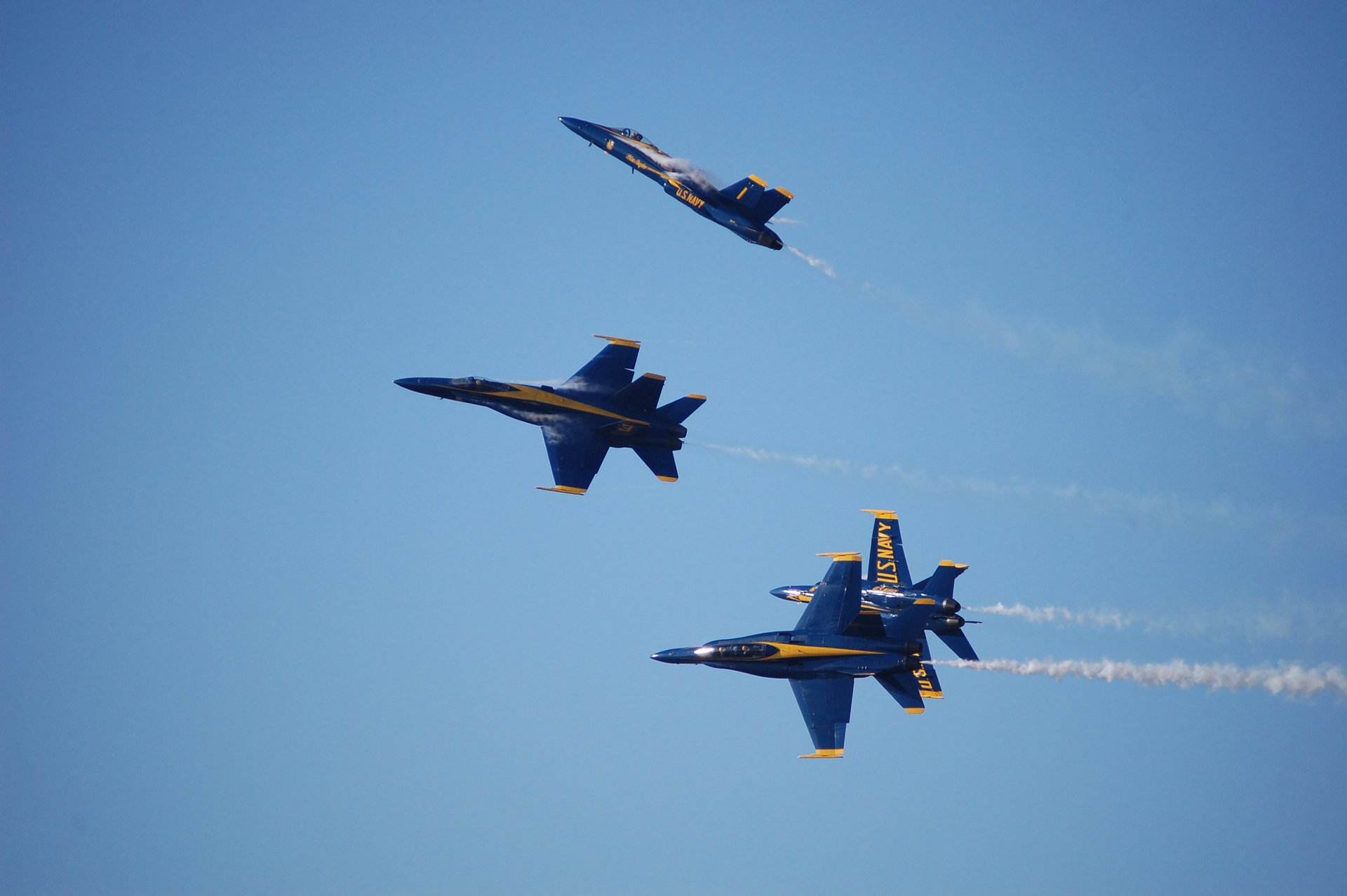 The Blue Angels performing during the Blue Angels Homecoming Air Show at NAS Pensacola, Florida
See accommodations nearby
After performing across the US, Blue Angels return to NAS Pensacola to cap off the season. The legendary homecoming show began its history in 1946. Back then, it was created to raise the public's interest in the Navy. Nowadays, it's a family-friendly event with static displays, kid's entertainment, food vendors, and of course, an excellent air show.
The Blue Angels Homecoming program features three air shows, two daytime shows, and one nighttime show with fireworks. All the performers are real rockstars and perform either as a team (F-16 Viper team, GEICO Skytypers Air Show Team, Stearman Flight Team) or solo (Adam Baker, Matt Chapman, Bill Stein, and many others). No homecoming is complete without the iconic Paul McCowan Skydiving and Chris Darnell's Shockwave Jet Truck, the world's fastest jet-powered truck.
General admission and parking are free of charge. However, organizers offer three different paid packages: bleacher seats, box seats, and even Flightline Club Chalet with lunch and beverages included. You can pay for seating both online and at the airshow.
Traditionally, the Blue Angels Homecoming Air Show takes place at Naval Air Station Pensacola. In 2021, due to the COVID-19 restrictions at the air station, the NAS Pensacola Air Show is set to take place at Pensacola Beach.
Find hotels and airbnbs near NAS Pensacola Air Show (Map)