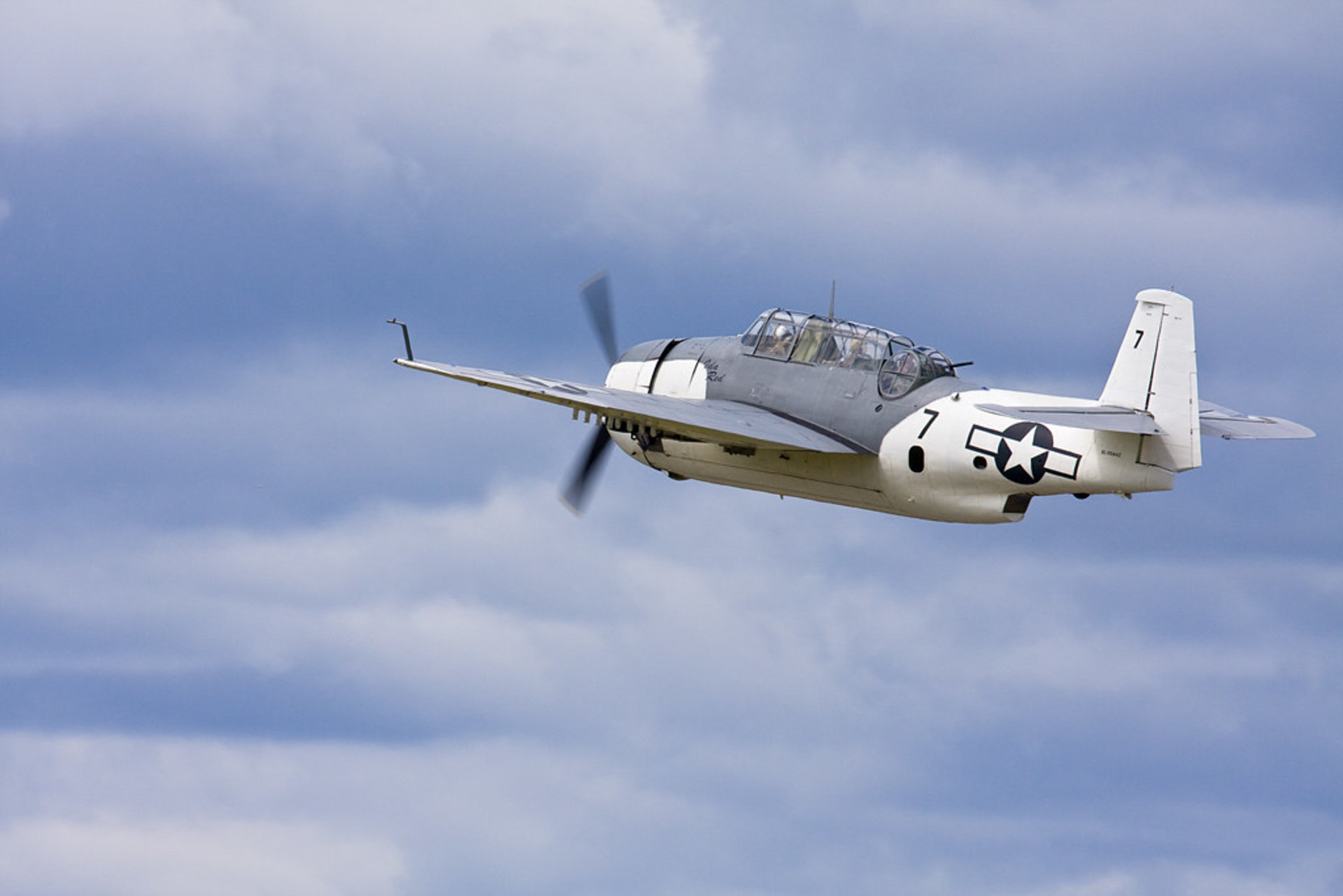 The Thunder Over Michigan es un increíble show aéreo de dos días en el aeropuerto Willow Run. Además, se ha considerado como el mejor espectáculo de aves de guerra de Estados Unidos. Así que, coge tus cosas, entra en el coche, y estar listo para disfrutar del espectáculo como un ajuste de estilo drive-in.
De hecho, este espectáculo de dos días cuenta con cuatro actuaciones: las de la mañana y las de la tarde. Un pase de coche para el espectáculo de la mañana cuesta $225. El precio exacto es para el espectáculo de la tarde. Pero si usted compra el billete Thunder Over Michigan para ambos espectáculos, le costará $ 395. Usted puede traer a sus amigos o familiares ya que el precio incluye a todos los pasajeros. Por cierto, cada espectáculo requiere su propio pase de coche.
Además, hay un billete de Thunder Deck, que incluye vista de plataforma elevada del espectáculo con asientos y mesas de pie, desayuno servido (de las 8 am a las 10 am), y bebidas de cortesía. Su precio es de 135 dólares por adulto.
Los espectáculos de la mañana comienzan a las 9 am, mientras que los de la tarde a las 14:30 pm. Usted puede caminar alrededor y disfrutar de las pantallas estáticas, KidZone, paseos en helicóptero Huey, y una oportunidad de reunirse con los pilotos de Warbird. The Thunder Over Michigan también ofrece un montón de comida en el sitio en caso de que se olvide de traer sus propios aperitivos. Le sugerimos que consulte el sitio web oficial en la sección de Recursos Externos a continuación para obtener información y calendario más detallados.
Encuentra hoteles y airbnbs cerca de Thunder Over Michigan (mapa)