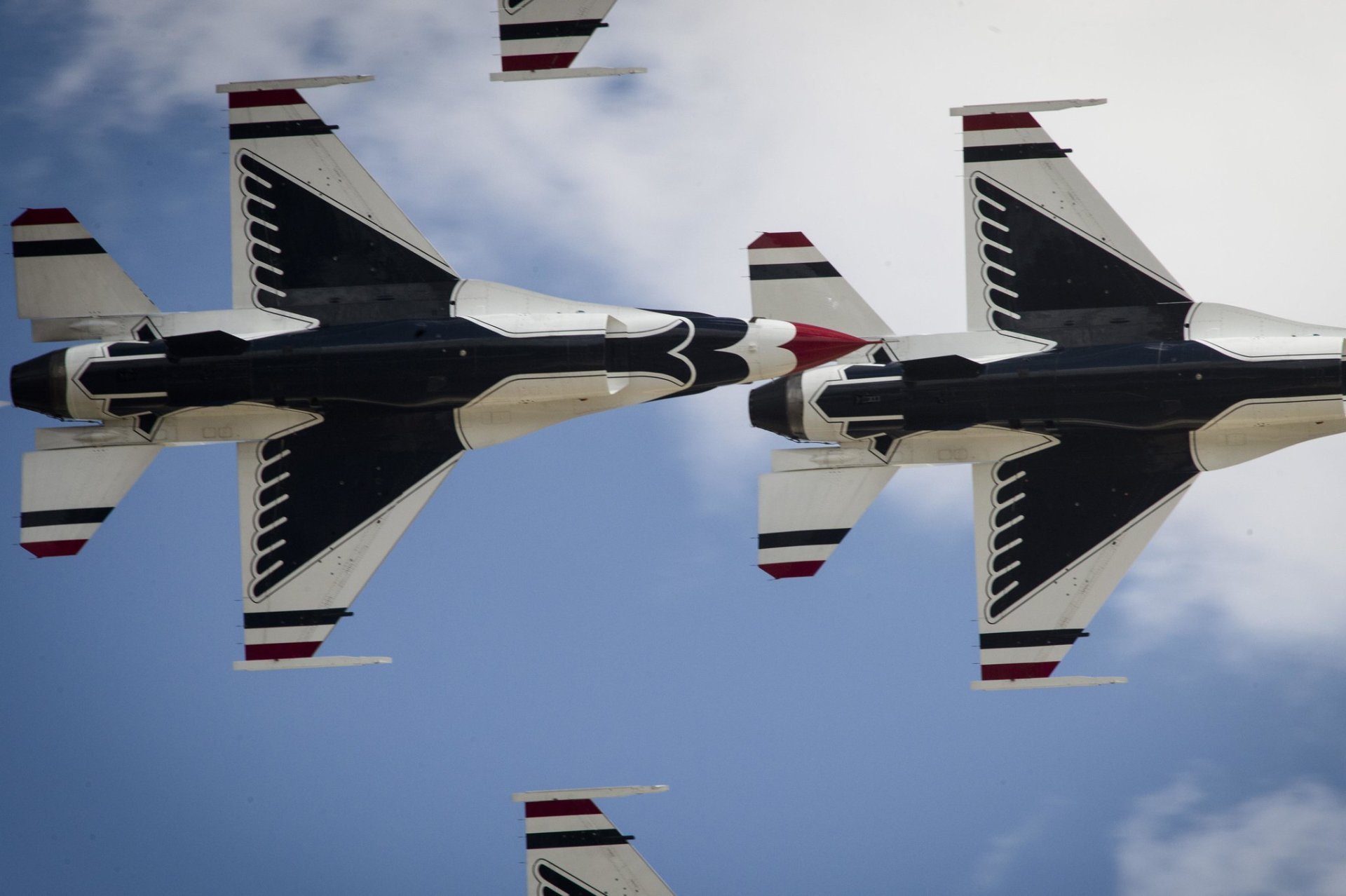 Thunderbirds perform at the Cannon Air Force Base Air Show
Alrededor de 26.000 personas visitan ciudades y estados cercanos cada año para ver los impresionantes espectáculos aéreos de la Comunidad de la Fuerza Aérea Cannon. Hay muchas opciones de entretenimiento impresionantes para cualquier gusto, así que vamos a ver lo que los huéspedes pueden esperar!
Los Wings of Blue Parachute Team, el USAFA Glider Team, el Shockwave Jet Truck y el 27o SOW son algunos de los artistas de la línea. Durante el día, la gente puede visitar la línea de vuelo Cannon para jugar juegos, comprar recuerdos, o disfrutar de pantallas estáticas, aprendiendo sobre lo que diferentes tipos de aeronaves pueden hacer. La mayoría de los visitantes podrían decir que los EE.UU. El show de Thunderbirds en el aire es el principal del evento. Dado que el evento es gratuito, no necesitas comprar entradas. Pero definitivamente deberías reservar tu vivienda antes del tiempo porque la ciudad está muy ocupada en esta época del año.
Encuentra hoteles y airbnbs cerca de Wings Over Cannon (mapa)