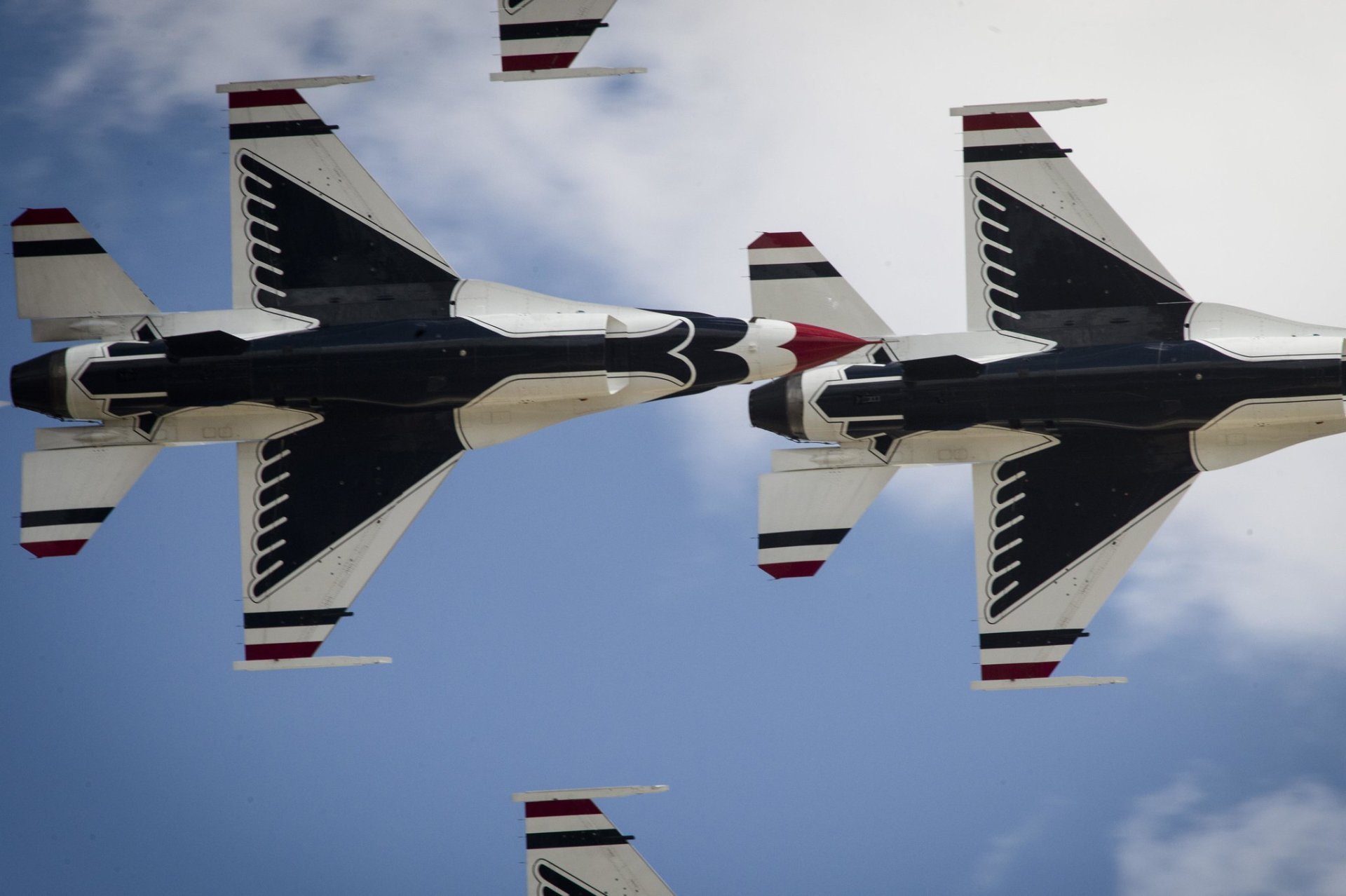 Thunderbirds perform at the Cannon Air Force Base Air Show
Circa 26.000 persone visitano città e stati vicini ogni anno per vedere gli spettacolari spettacoli aerei della Comunità dell'Aeronautica Cannon. Ci sono molte opzioni di intrattenimento impressionante per qualsiasi gusto, quindi vediamo cosa gli ospiti possono aspettarsi!
Il Wings of Blue Parachute Team, l'USAFA Glider Team, il Shockwave Jet Truck e il 27esimo SOW sono alcuni degli esecutori di line-up. Durante la giornata, le persone possono visitare la linea di volo Cannon per giocare a giochi, comprare souvenir, o godere di display statici, imparando su cosa diversi tipi di aeromobili possono fare. La maggior parte dei visitatori potrebbe dire che gli Stati Uniti. Lo spettacolo degli Air Force Thunderbirds in aria è il titolo dell'evento. Poiché l'evento è gratuito, non è necessario acquistare i biglietti. Ma si dovrebbe sicuramente prenotare il vostro alloggio in anticipo perché la città è molto occupato in questo periodo dell'anno.
Trova hotel e airbnb vicino a Wings Over Cannon (Mappa)