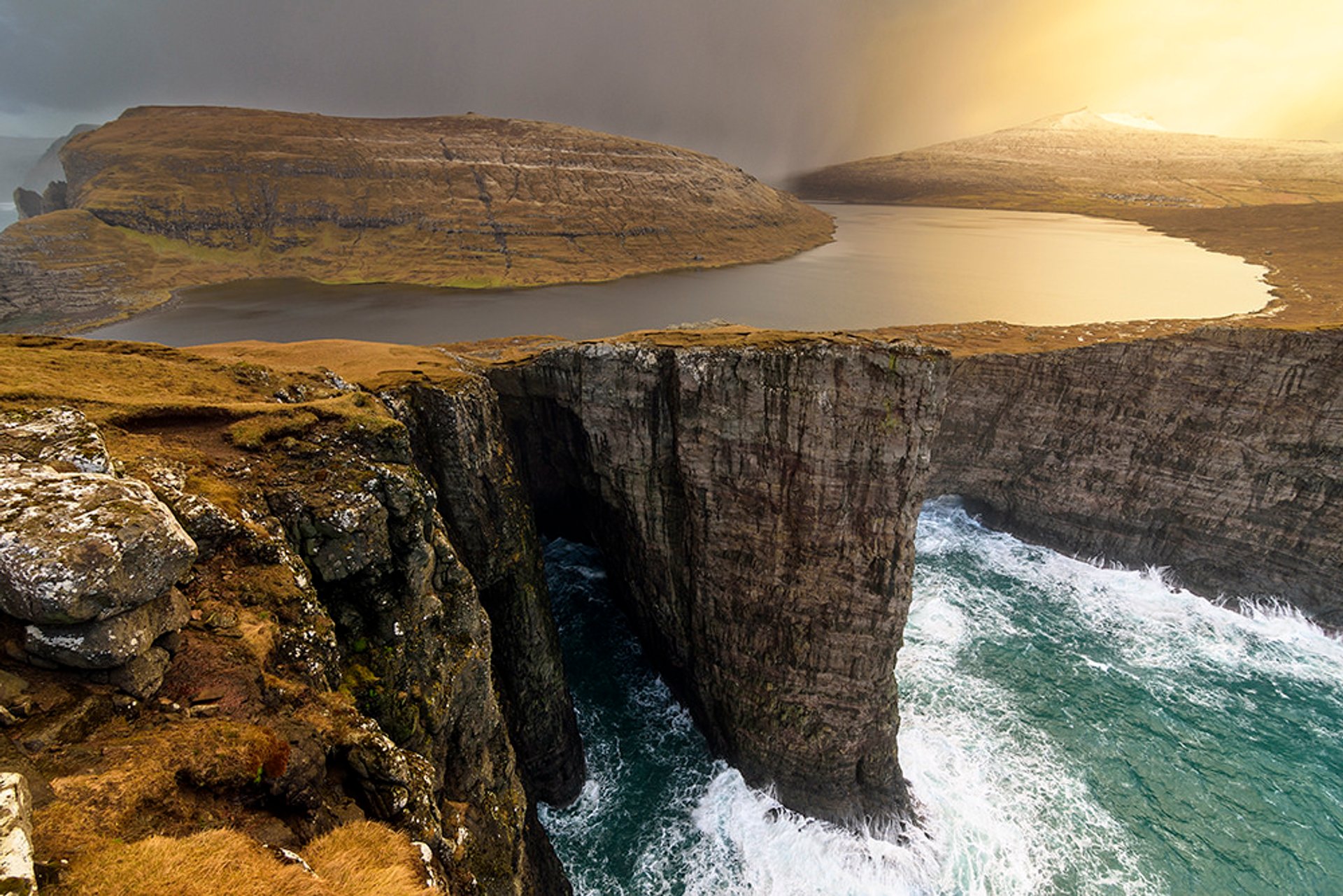 If you look at the lake from a distance, it seems to be tilting towards the ocean. In reality, it flows into the ocean only through a tiny waterfall. The optical illusion creates an impression that the lake is over a hundred meters above the ocean, however, it's only 30 meters "up in the sky". The lake waters fill a territorial depression stretching for six kilometres over the southern side of Vágar Island, surrounded by beautiful cliffs.
There is also some peculiarity with the name of the lake. Residents of Sørvágsvatn village name it after their home with a sense of pride, while people from other nearby locations would rather call it Leitisvatn. No matter how you name the lake, the natural illusion is still there.
As it might get rather windy and rainy over the winter months, we suggest the period between late spring and early autumn as the best time to visit Lake Sørvágsvatn and take those stunning pictures with your camera.
Find hotels and airbnbs near Lake Sørvágsvatn (Map)