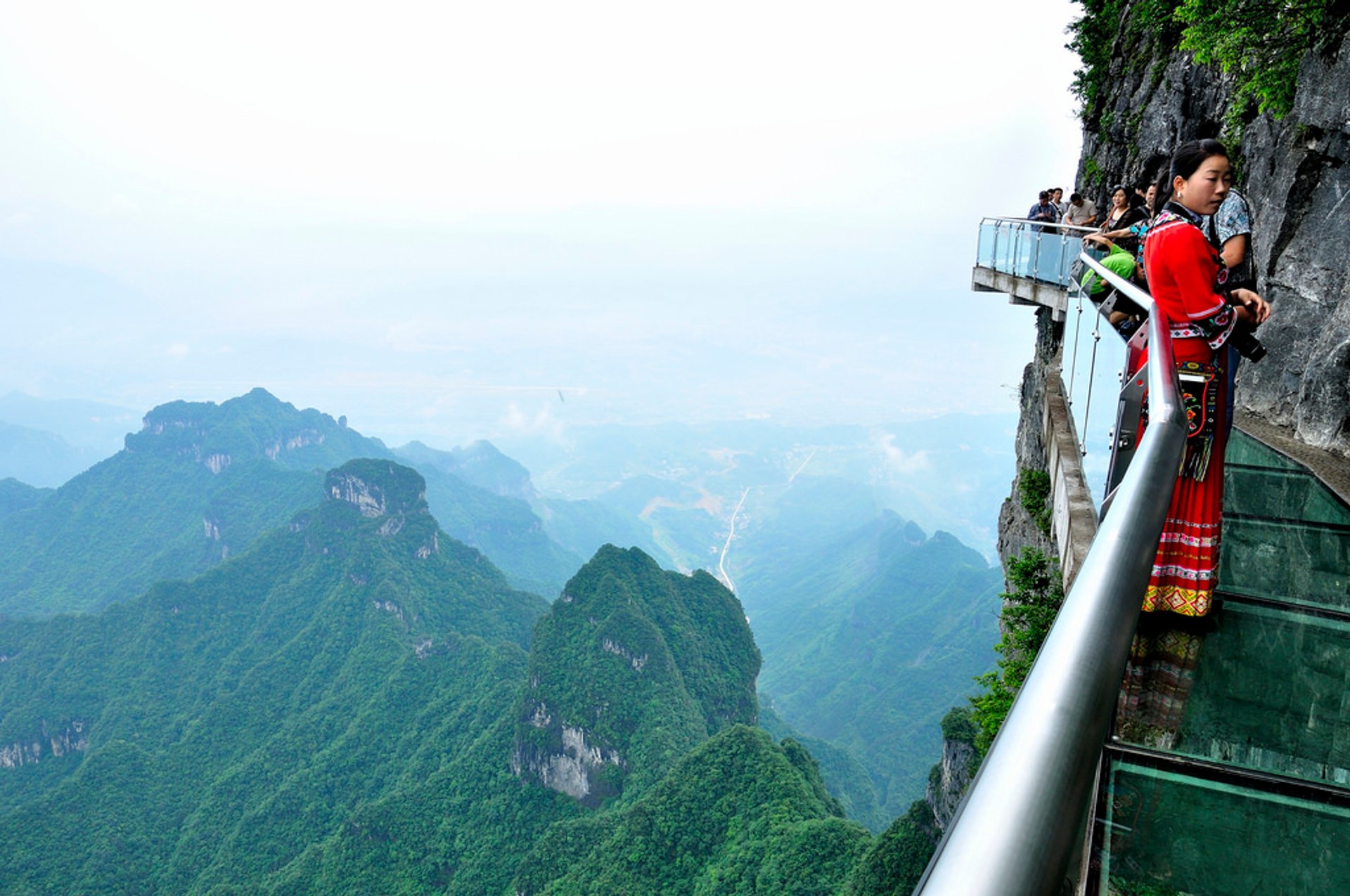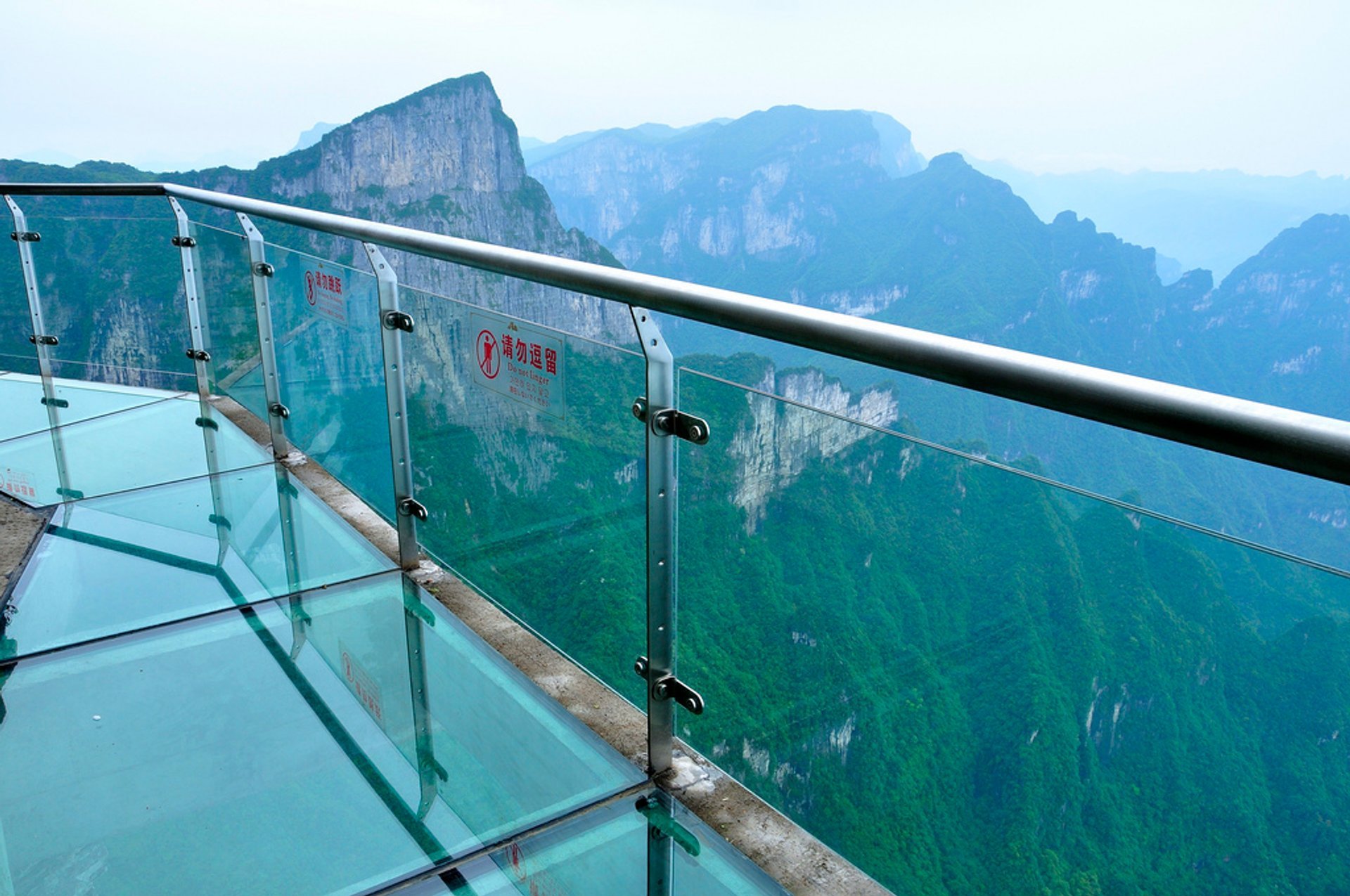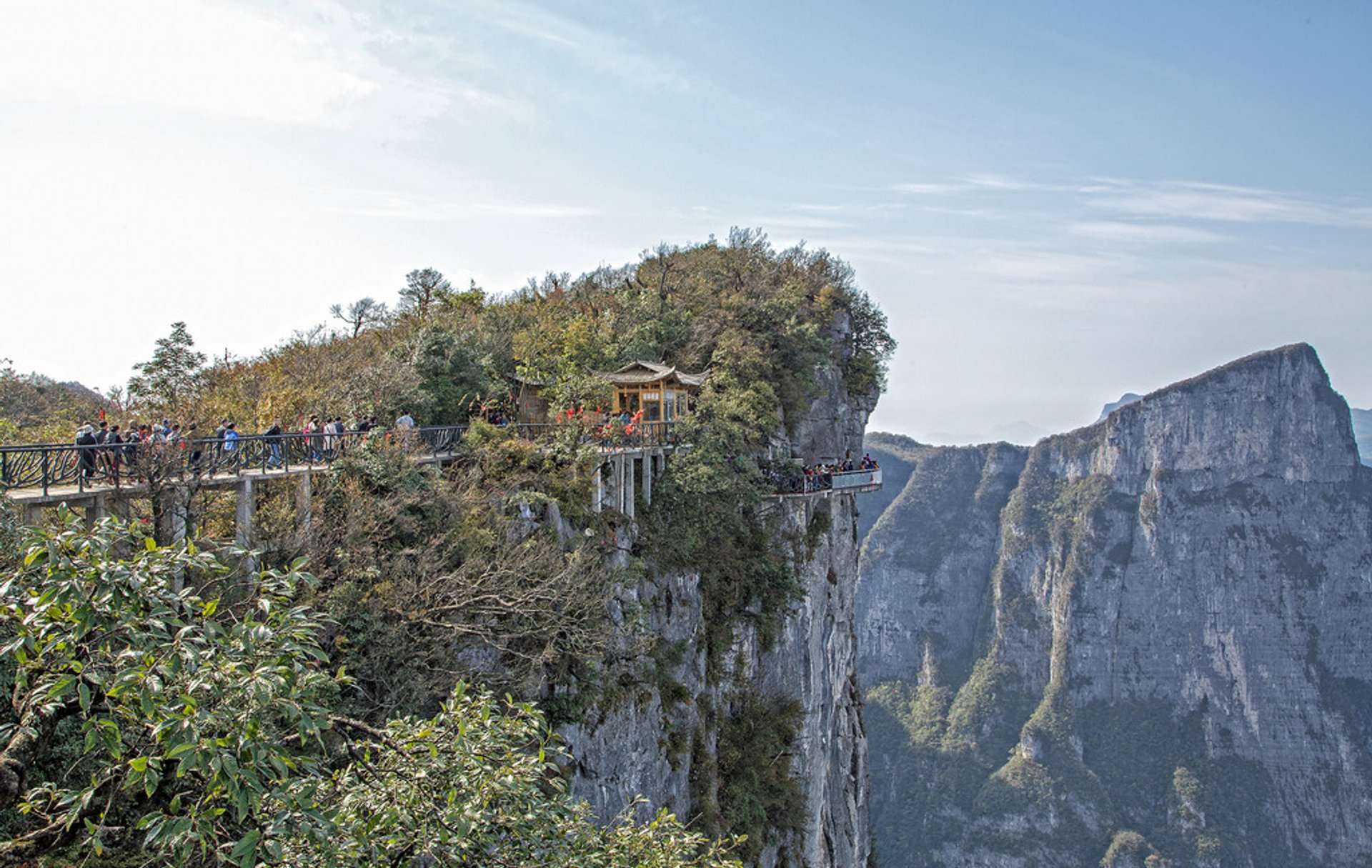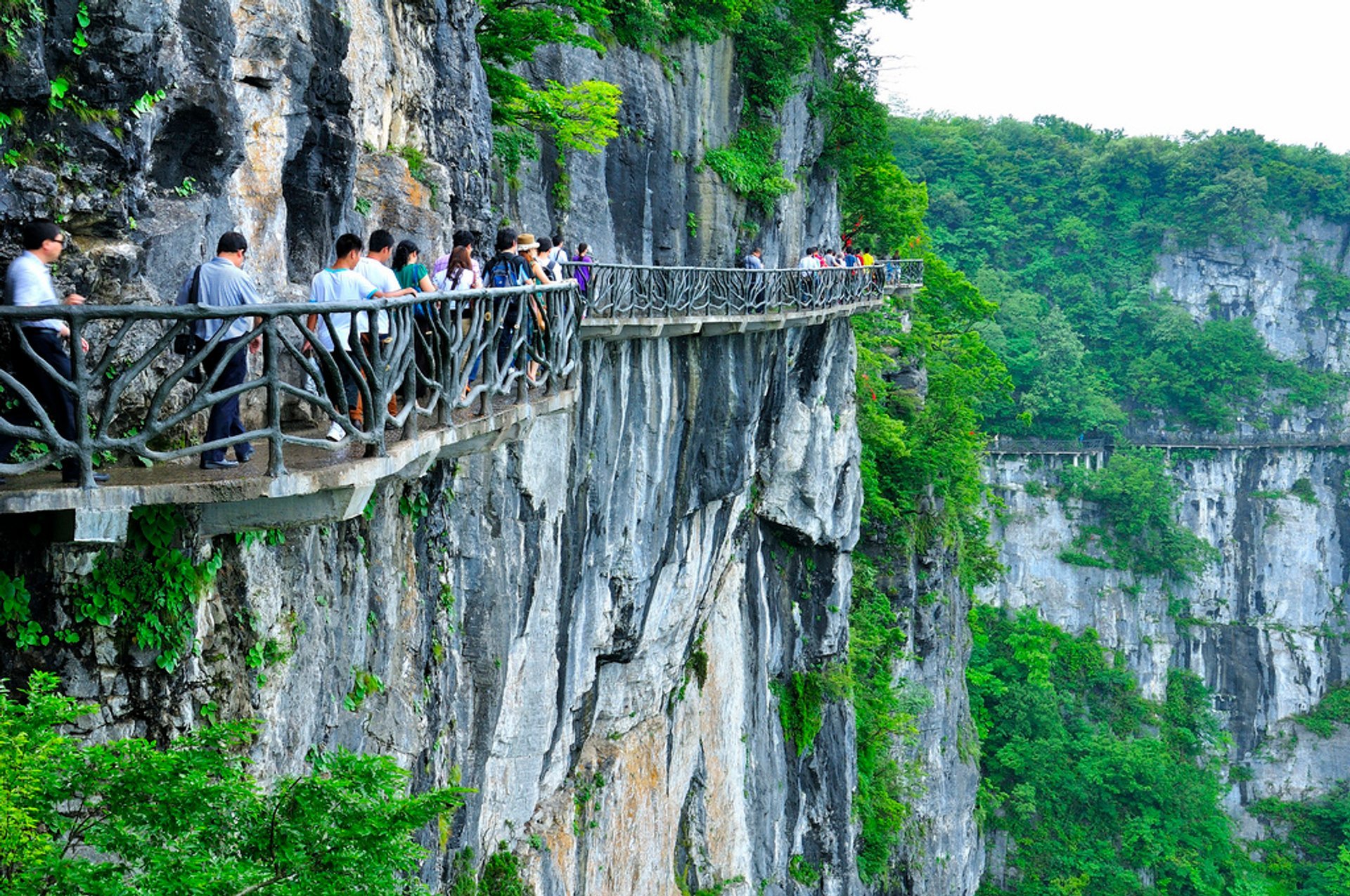 A simple walk on this road can bring much thrill and excitement. Located in Zhangjiajie City, this 60 m long glass road is set up on the side of Tianmen Mountain at the height of 1524 m. Every year it attracts thousands of visitors from all over the world. This road is called "Walk of Faith".
As you walk on that road you can look through the glass and see the steep cliff and the breathtaking views below. This activity is definitely not for the faint-hearted and those afraid of heights. Some people don't dare to step on it when they come and see it.
The peak season lasts from July to August. During this period there will be large crowds and long lines to cable cars. The best time to visit the Glass Road is between September and November when temperatures get more pleasant and the weather is dry. Spring brings too much fog and rain, and winter is too cold.
Find hotels and airbnbs near Glass Plank Road at Tianmen Mountain (Map)