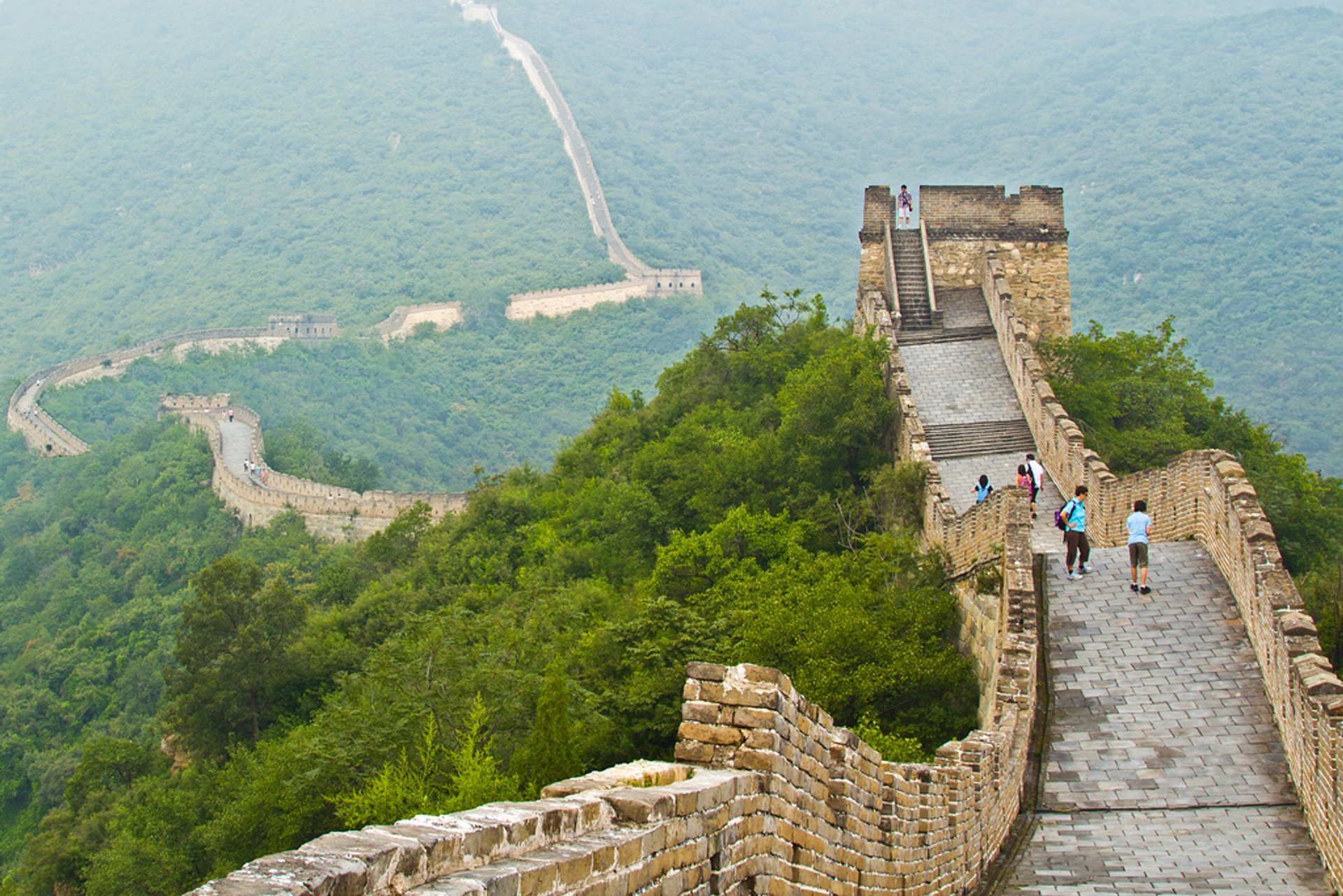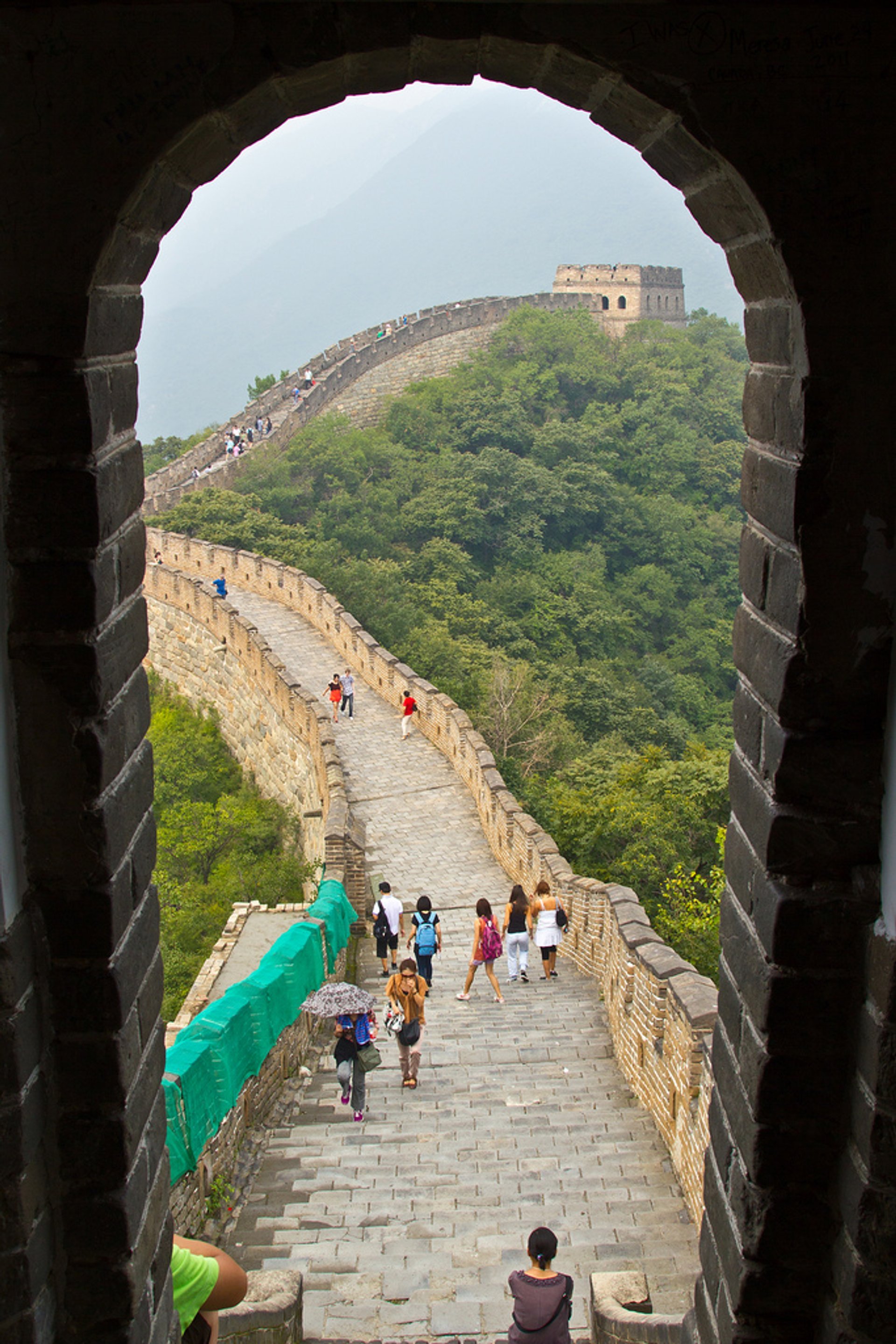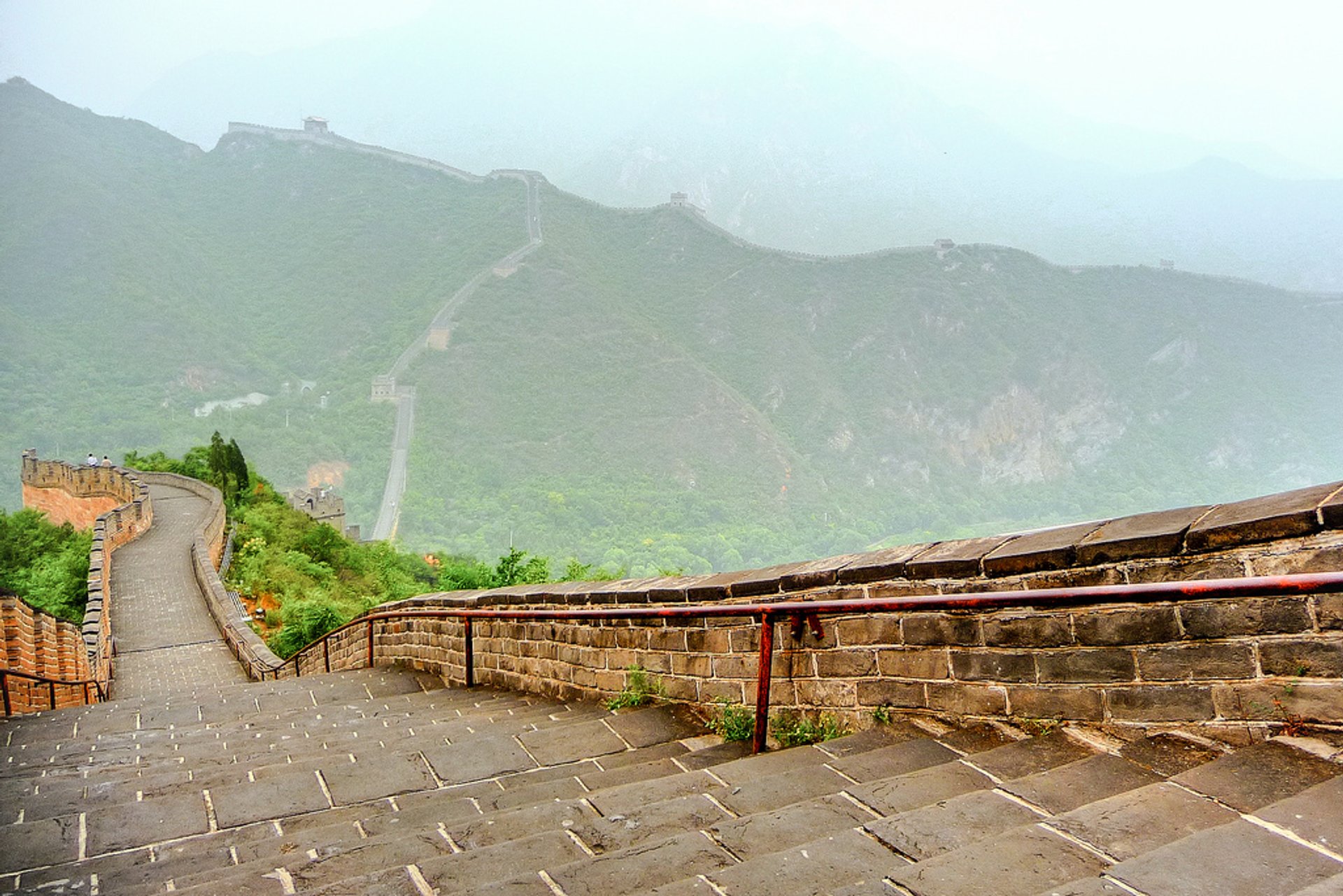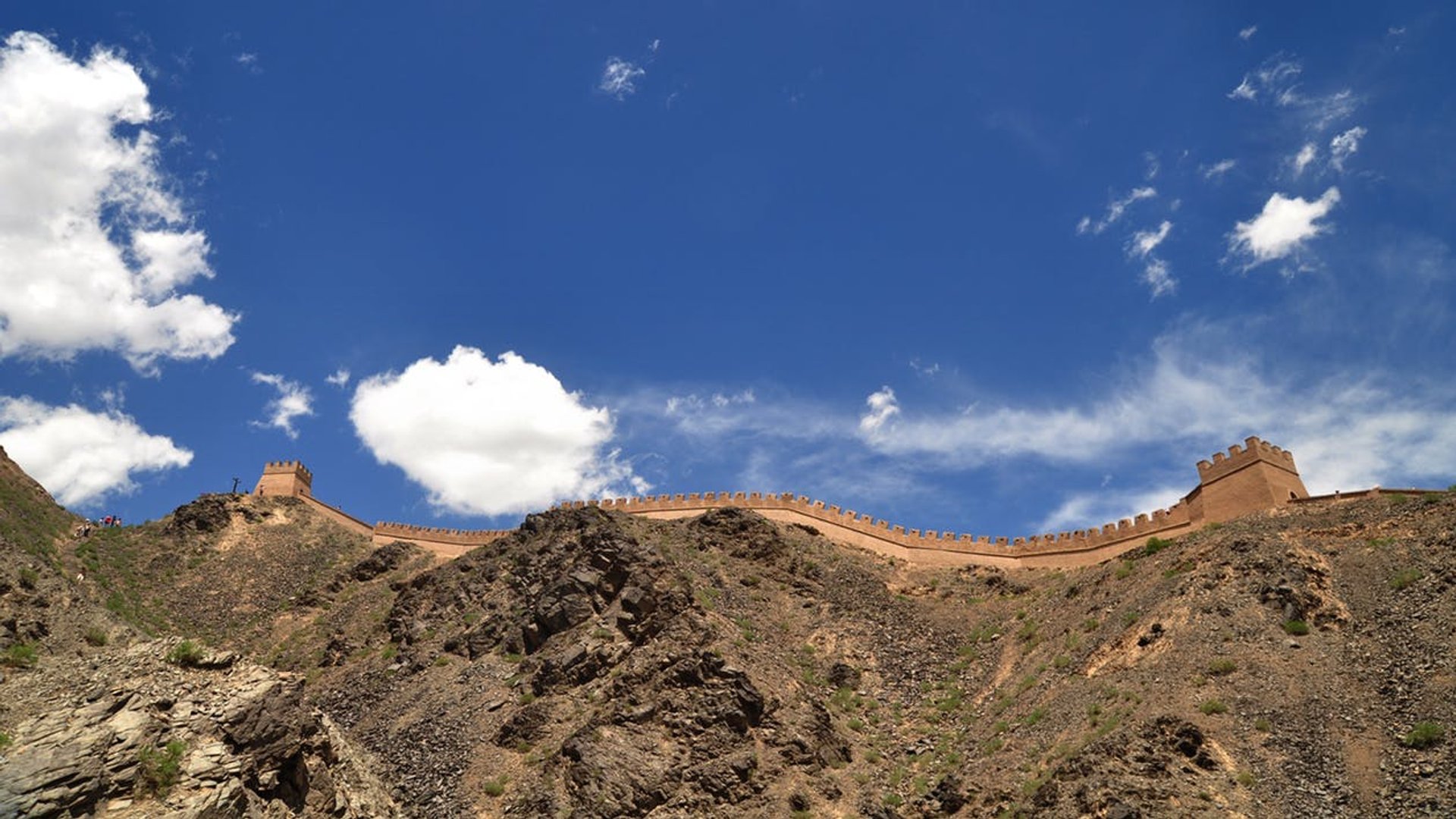 The Great Wall is the most recognizable symbol of China, with a total length of 21,196.18 kilometres. It stretches along the historical northern borders of China from east to west, starting at Dandong and ending at Lop Lake. It forms an arc that delineates the southern edge of Inner Mongolia. The Wall's relics are displayed in 15 regions and provinces of Hebei, Liaoning, Beijing, Shanxi, Inner Mongolia, Tianjin, Jilin, and others. The Great Wall demonstrates not only China's extravagant creativity and architecture but also the country's eccentric culture of national pride, determined resistance, and grand projects. That's why it attracts up to 70,000 curious visitors per day at just one section.
The primary purposes of building the Great Wall were control of immigration and emigration, protection against invasions of different nomadic groups, as well as encouragement and regulation of Silk Road trade. The Great Wall of China is a series of stockades made of wood, stone, soil, sand, brick, as well as of blood, sweat, and tears of soldiers, rebels, and peasants who took an integral part in this project. Many fascinating legends and myths remain since its construction.
In 1987, the Great Wall became a World Heritage site and this is the only human-made structure in the world that is visible from space. Meanwhile, due to human damage and natural erosion, The Wall is becoming shorter day by day. At this very moment, about 2,000 kilometres, or 30% of The Great Wall has disappeared. There are a few pieces of advice for how people, as individuals, can protect the Wall. Foremost of them are planting trees, removing trash or graffiti and not taking bricks.
Tourists are welcome to discover the most preserved part of The Wall—its 8,850 kilometres stretching from Mount Hu near Dandong to Jiayu Pass west of Jiuquan, northwestern Gansu province.
The perfect time for visiting is usually based on personal preferences, namely which scenery you'd like to enjoy, but spring and autumn are the favourites. These seasons are the best for the most favourable weather (it's too hot in summer and freezing in winter). Additionally, spring is less crowded than summer and autumn.
Find hotels and airbnbs near Great Wall of China (Map)