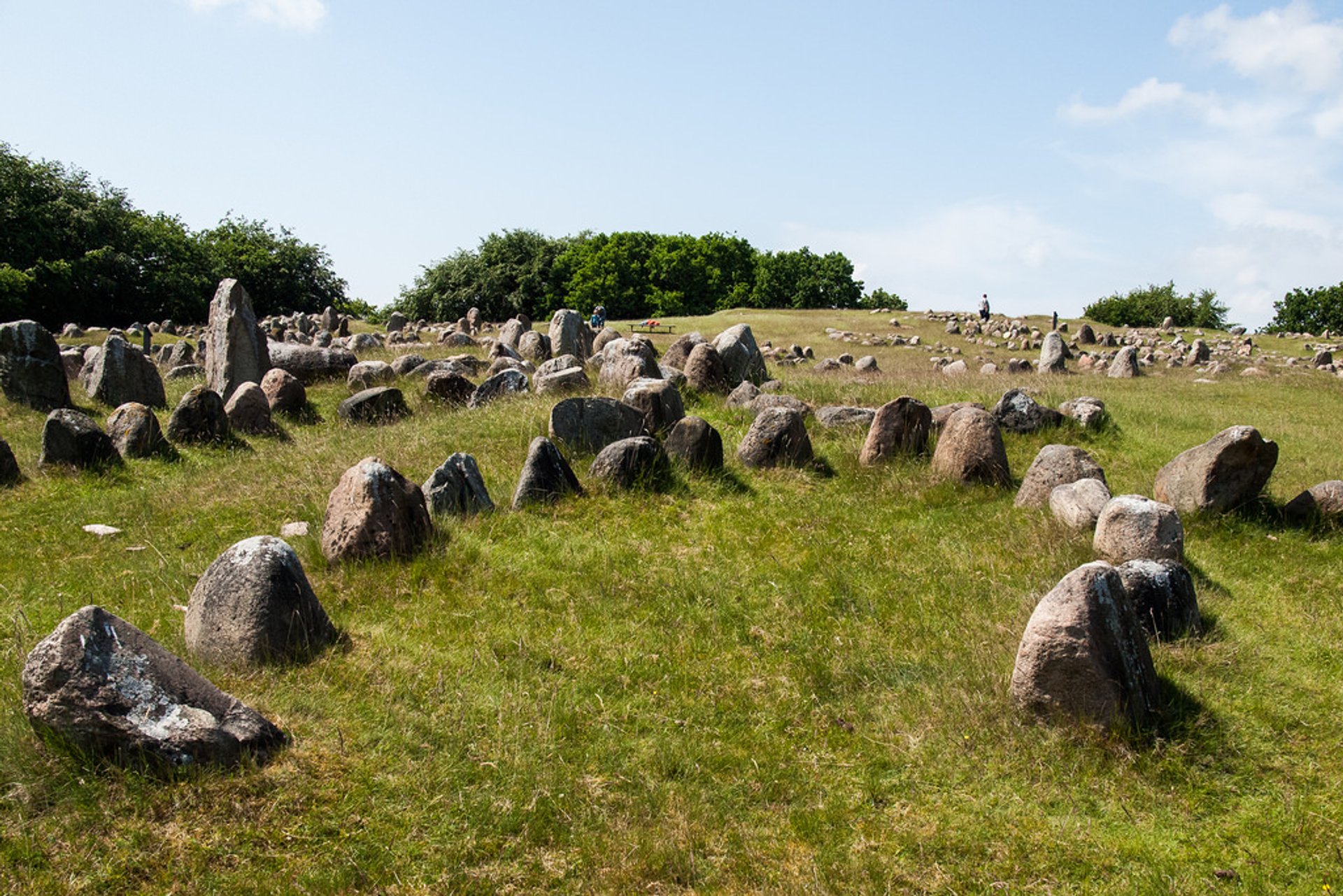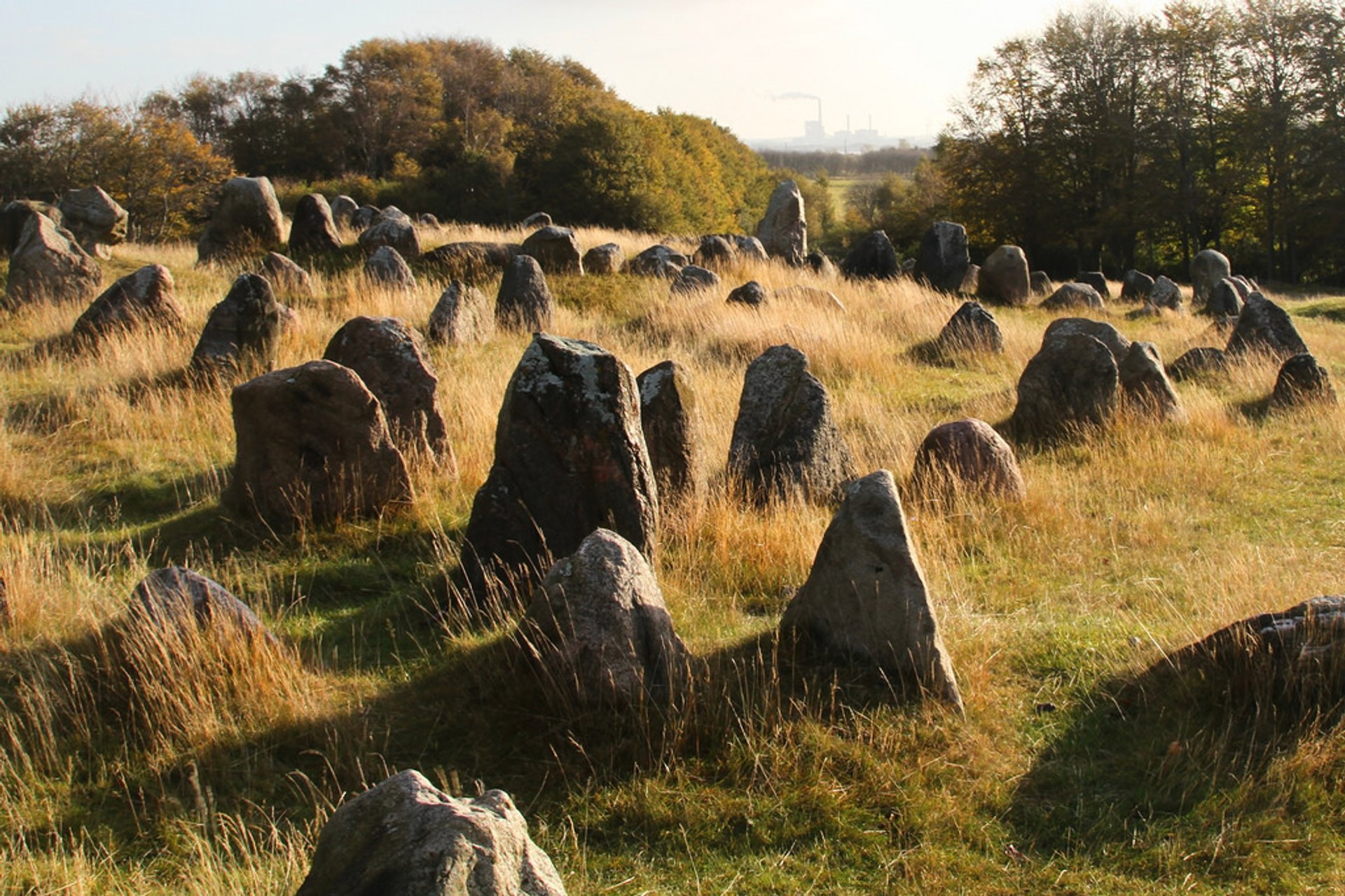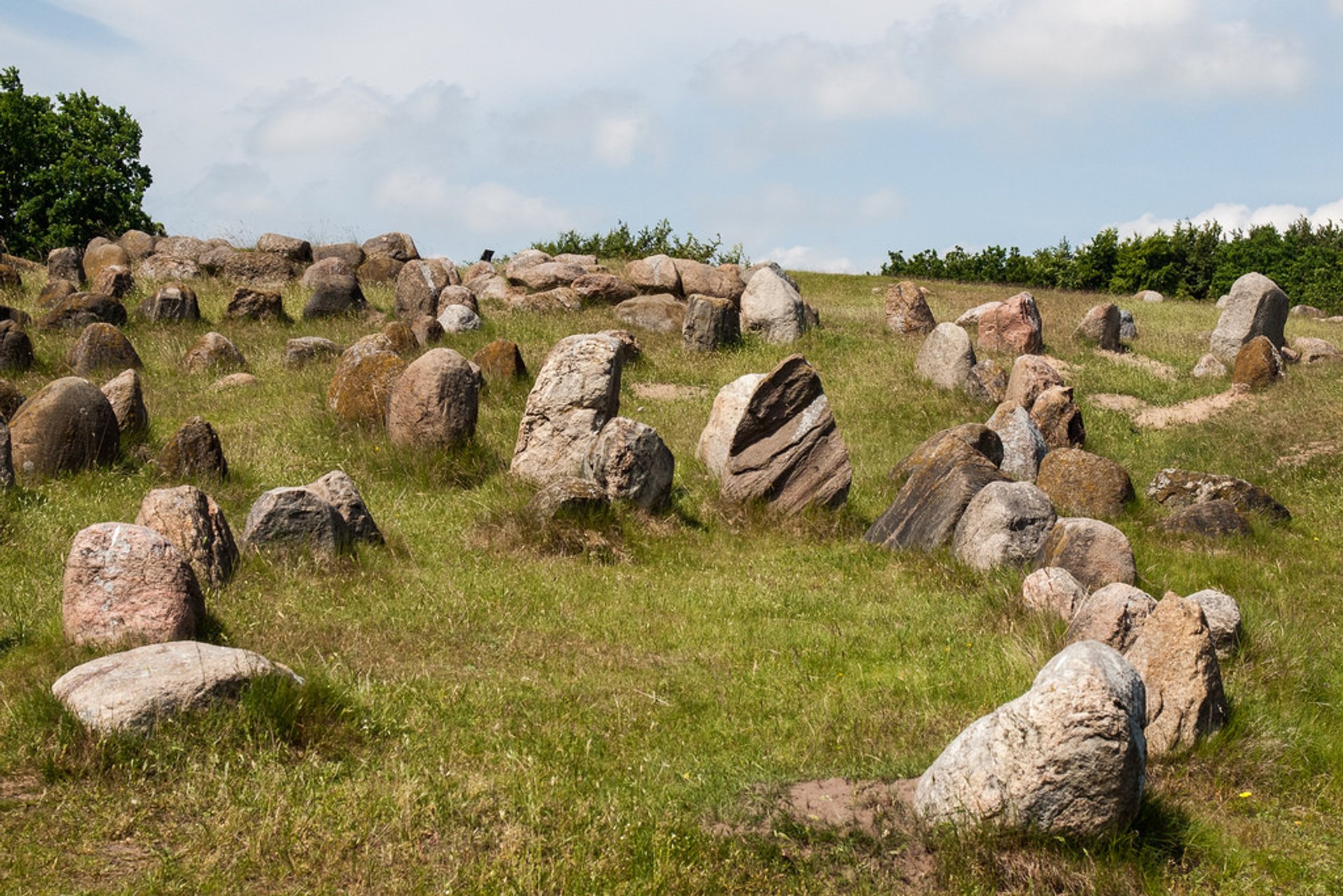 For thousands of years, this area was covered with a thick layer of sand which helped to preserve the unique findings from two important eras of Danish history like the Iron Age and the Viking Age. Most of these findings were recovered and today you can see them in the Lindholm Høje Museum. Here's you'll be able to find out more about the way of life of ancient Danes, their homes, work and trade.
Scientists think that the village was destroyed by a huge fire, although they can't tell if it was an accident or an arson.
Aside from the findings that were left in the ancient village, a big burial ground with 682 graves and 150 stone ships was located on the hill near the village. Vikings burying ritual was burning the deceased in ships (or in some cases in stone ships). These more than a thousand-year-old stone ships can still be found on the hill of Lindholm Høje.
The museum grounds usually close their doors from mid-December to early January, so plan your visit accordingly.
Find hotels and airbnbs near Lindholm Høje (Map)