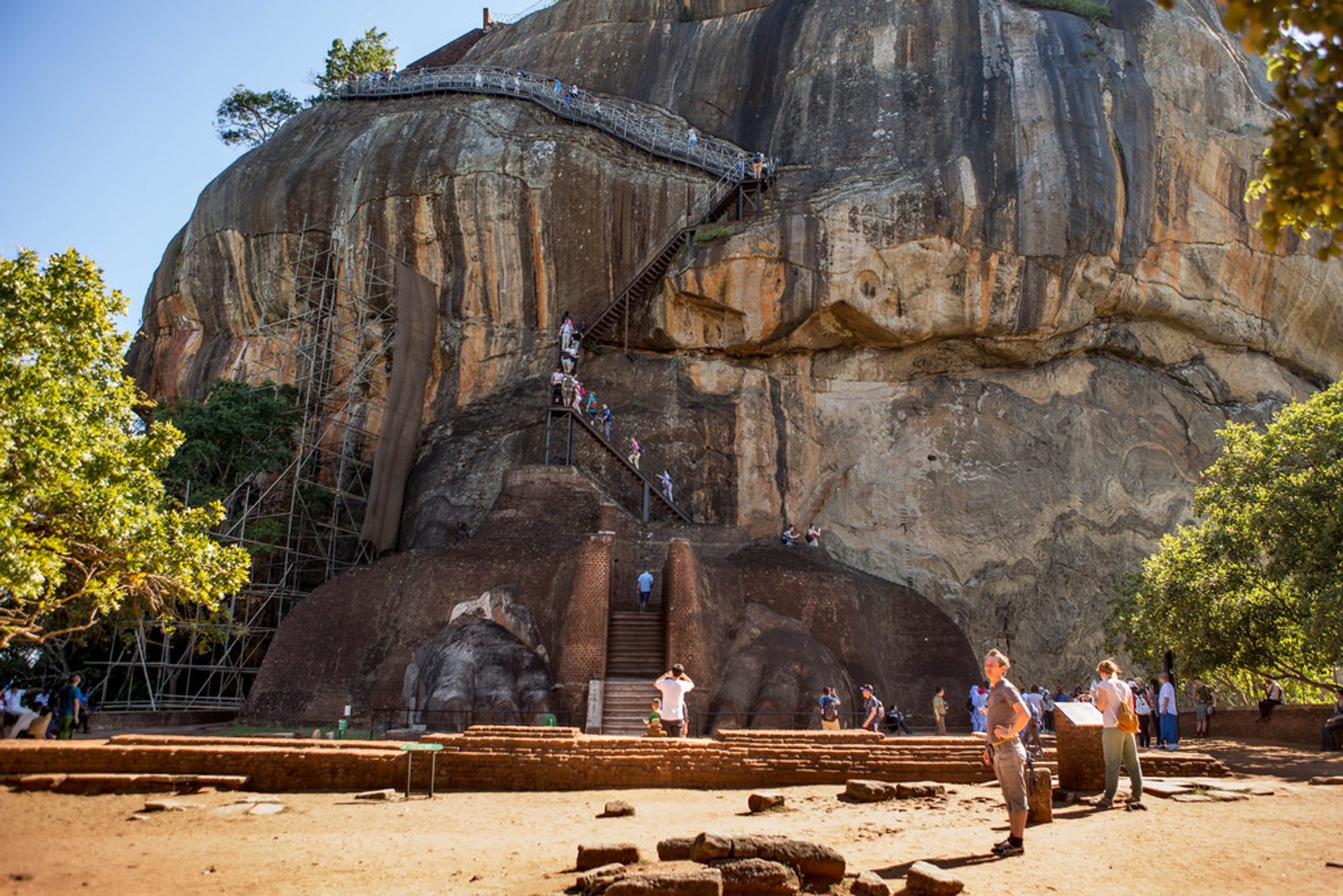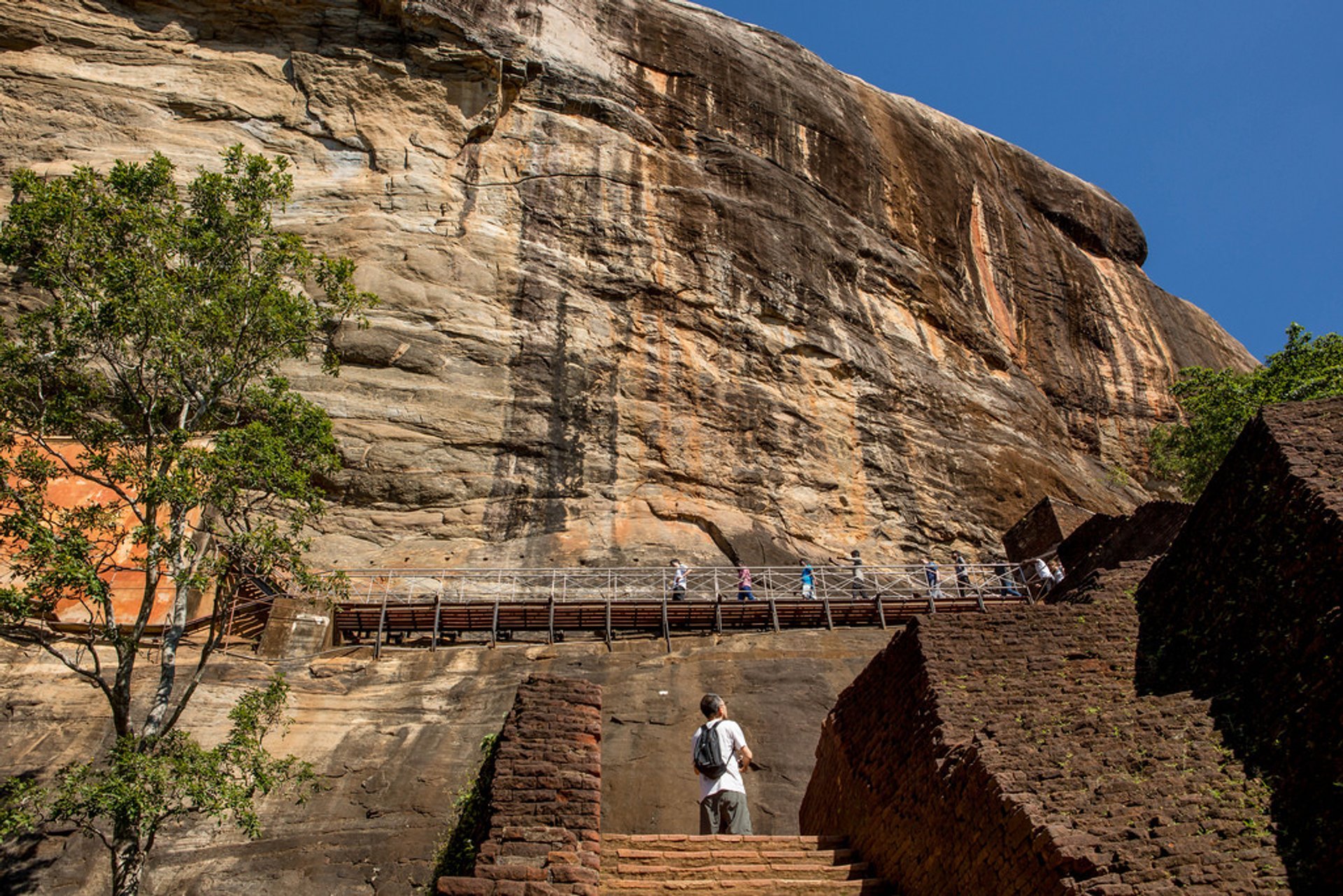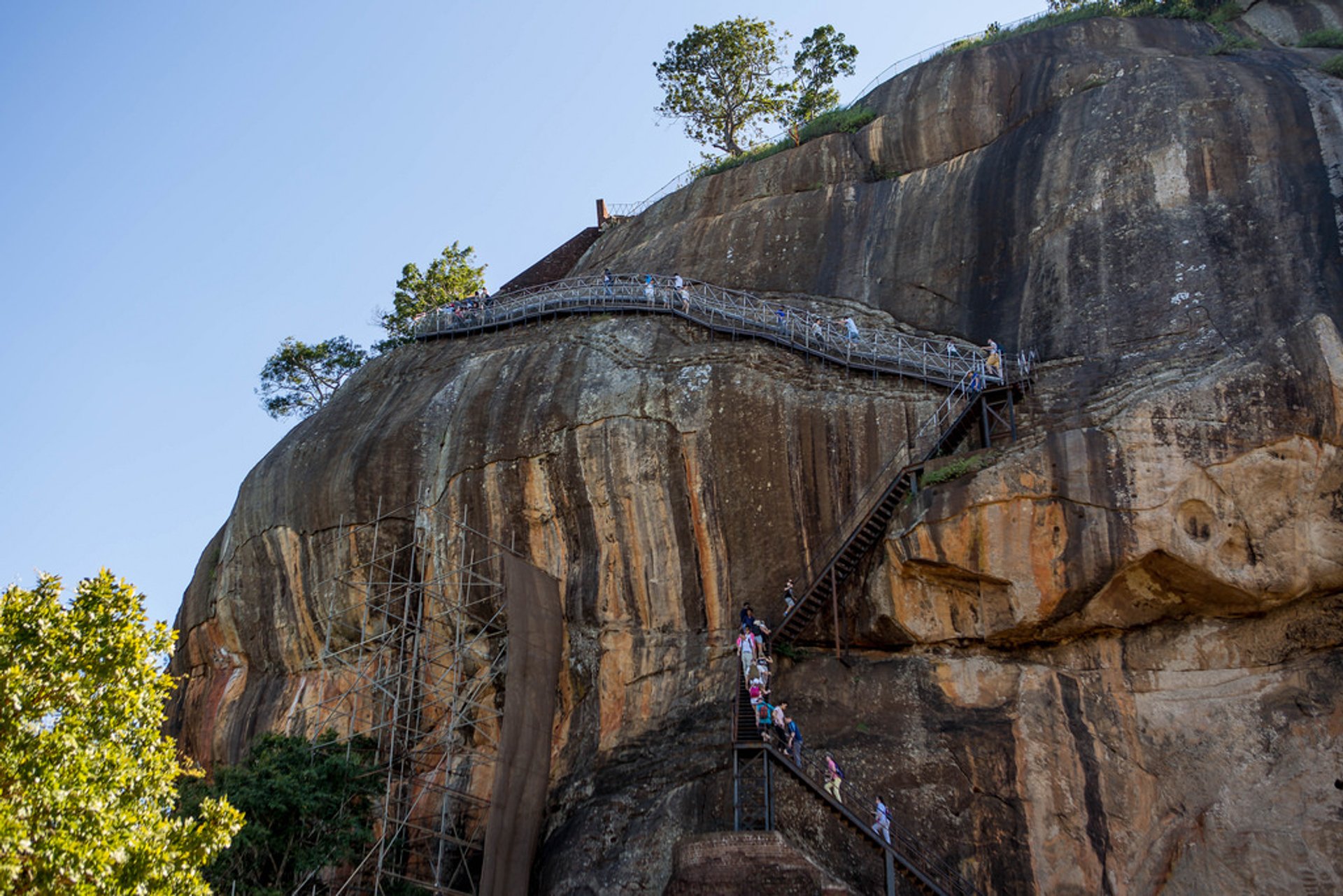 Sigiriya rock and fortress is one of the seven World Heritage Sites in Sri Lanka. At different times throughout history it served as a royal palace and a Buddhist monastery. It is also home to some of the oldest landscaped gardens in history. Climbing to the top of Sigiriya Rock is not an easy take, but definitely doable. There are nearly 1,200 narrow steps that lead up. The climb can take about three hours, so make sure you arrive to the mountain early in the morning or in the afternoon to avoid crowds and midday heat.
Sigiriya Citadel was built in the 5th century by King Kasyapa, serving as a marvelous example of ancient Sri Lankan architecture. If you climb to the Sky Palace, you can see a glimpse of king's life.
King Kasyapa ruled between 477 and 495 AD. He murdered his father and was rejected by his people so he had to flee and build himself a new capital with lush gardens and palaces on a rigid black rock. The harem was decorated with beautiful frescoes of semi-naked nymphs. There is also a massive gatehouse in the form of a lion to keep the king safe in his palace. Kasyapa lived in isolation and committed suicide later on.
Best months for climbing the rock fortress are from January to March with more sunny days to accompany you, while May to September is also a good time becase it is the dry season there. On rainy days steps could be slippery, hence it's not advised to climb it.
Find hotels and airbnbs near Sigiriya (Map)