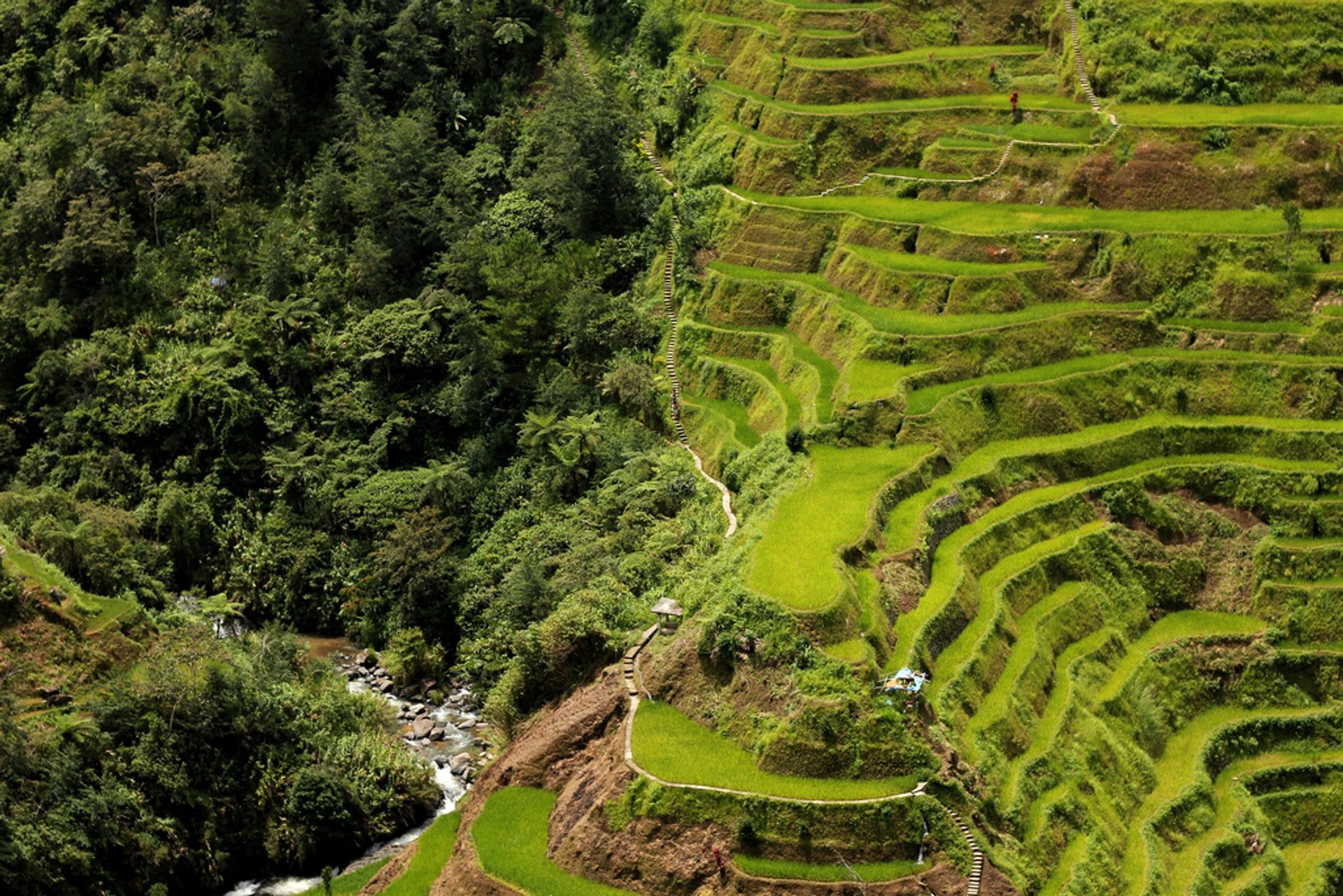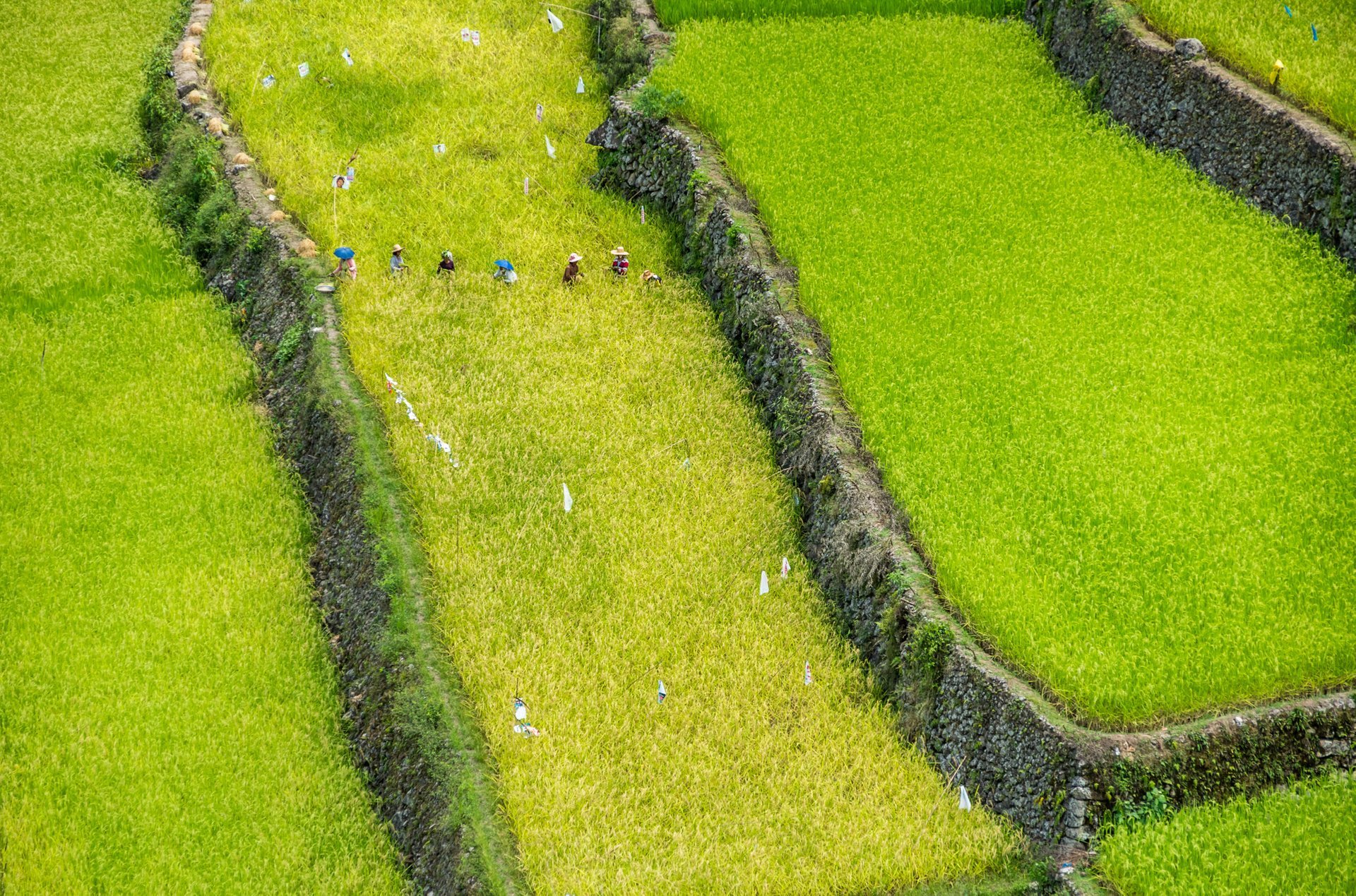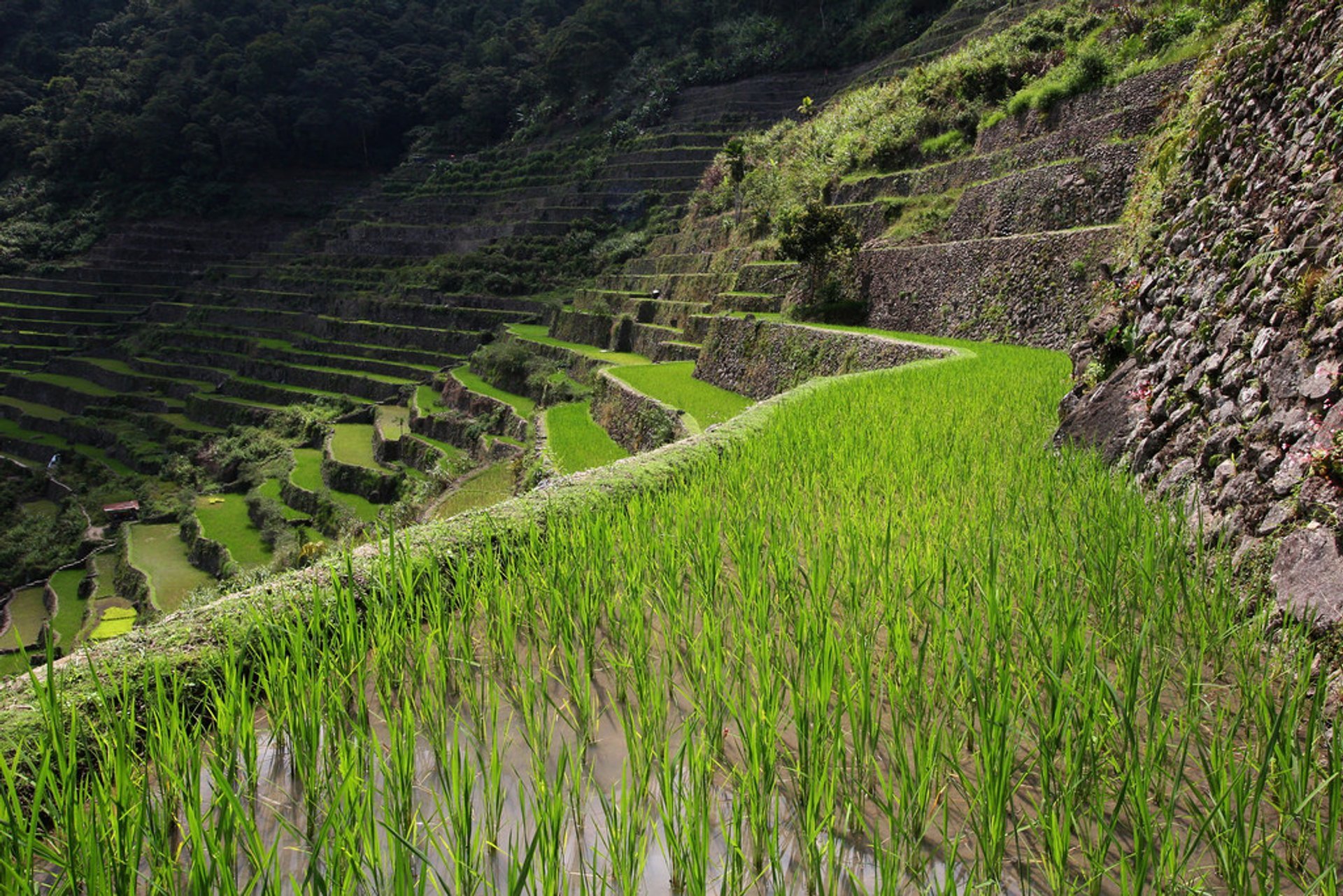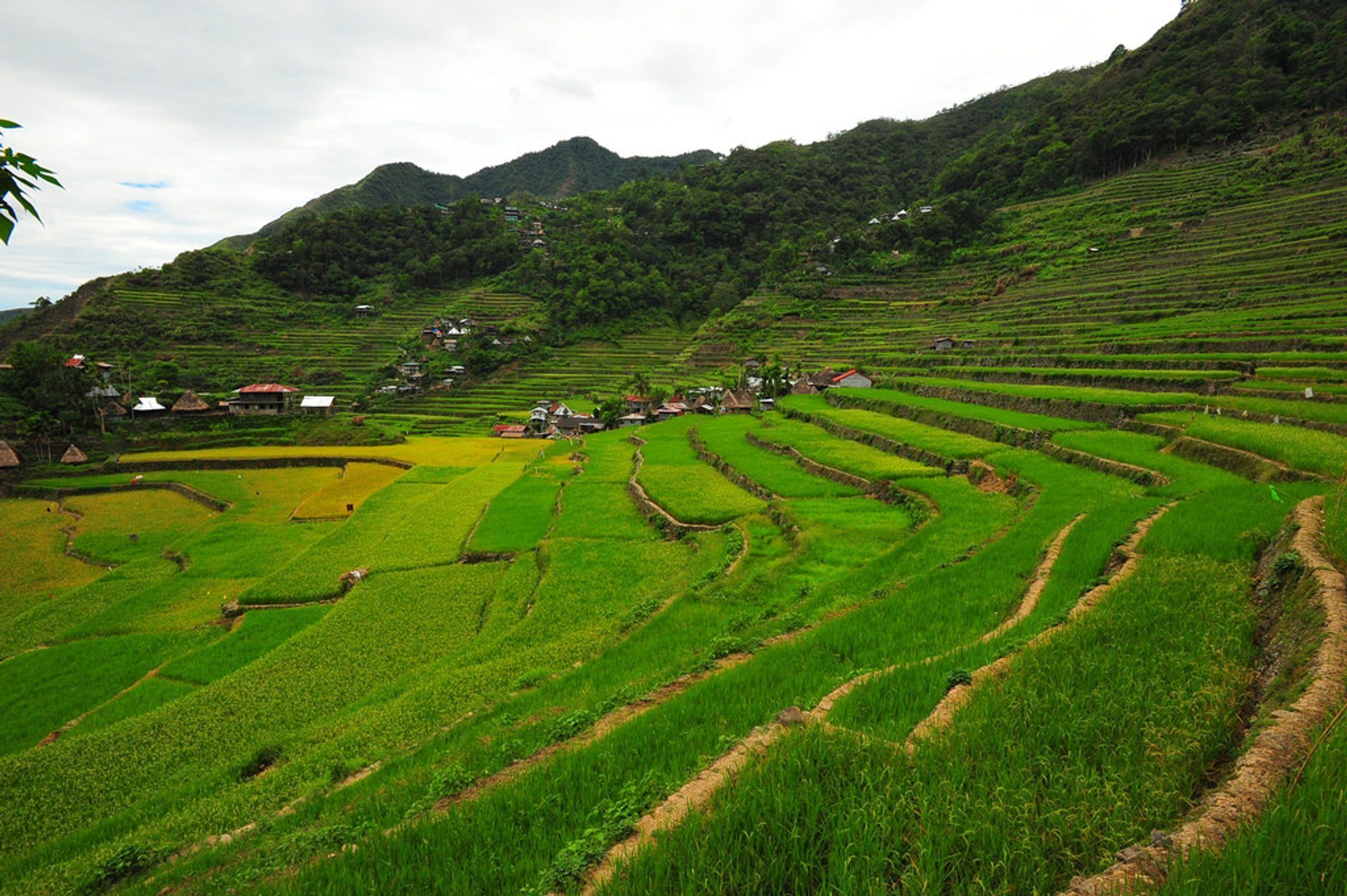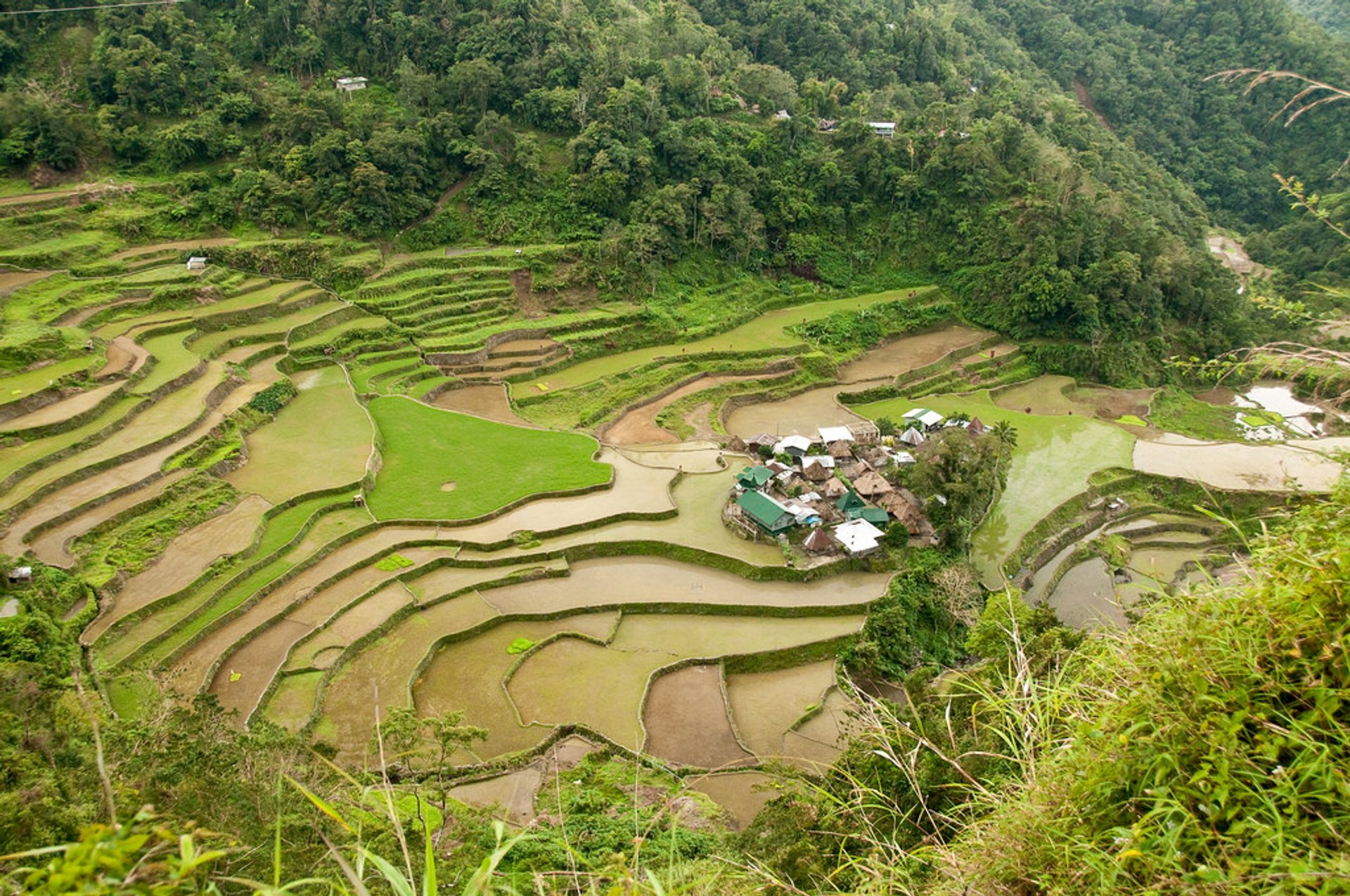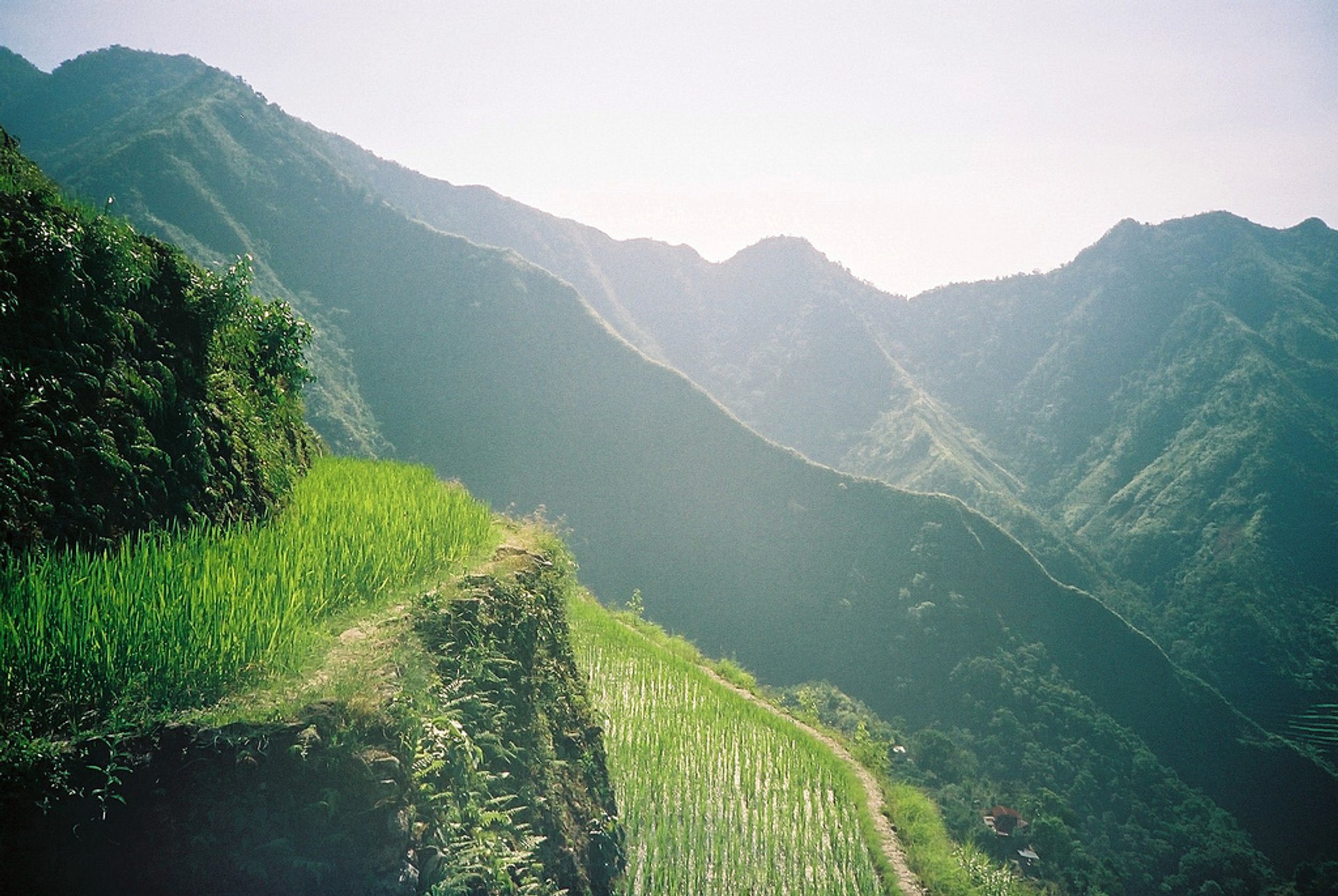 The Banaue Rice Terraces, located in Ifugao Province and northern Luzon Island, are more than 2,000 years old. These terraces were carved by the ancestors of the local people in order to plant rice and some vegetables. Being hand-made, they are located 1,500 meters above sea level and are believed to encircle half the globe when placed one by one. Due to the rainforests that grow above the terraces, the soil is very productive there. Still, modern Filipinos prefer to use this place as a tourist attraction. Nowadays, the number of activities for visitors has developed, including the traditional exploration of the terraces and visiting the tribes at the bottom of this handcrafted miracle.
Another site which is equally impressive is Batad rice terraces. They are located one hour drive from Banaue and are still maintained in an efficient way.
The rice terraces may be visited at different times of year depending on what you'd like to see. Come April to May or October to November to see them lush and green, while in June and December you can observe harvest time and see it in the shades of gold. In January to March or September during planting season, the bare terraces are less impressive but still enjoyable—that's when you might see the mirror-like cascades filled up with water. July and August are the least favourable time for this is the peak of rainy season notorious for occasional landslides. Thus, we recommend September through June as the best time to visit the rice terraces.
Find hotels and airbnbs near Banaue and Batad Rice Terraces (Map)