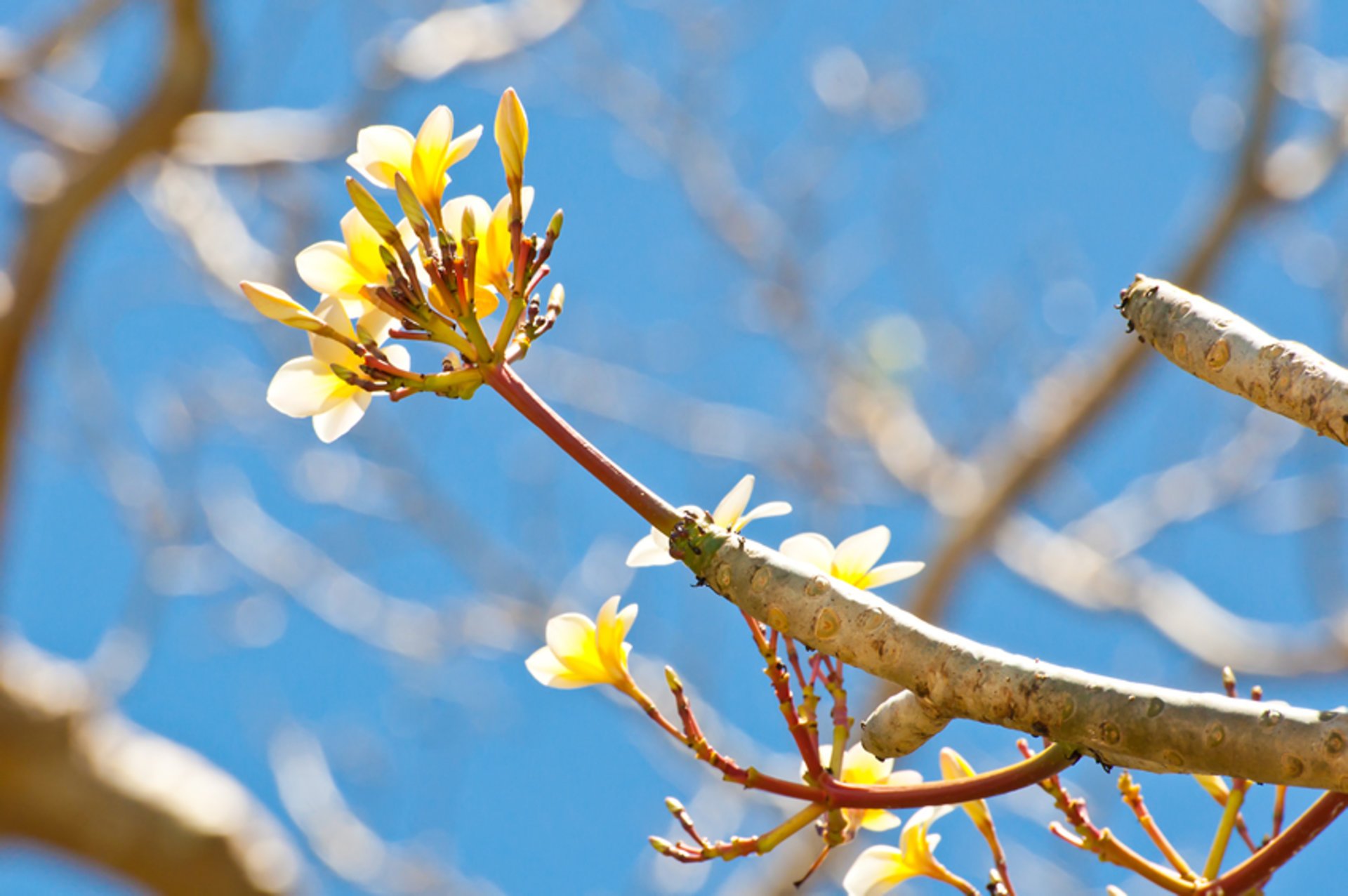 Sakura season is just around the corner, but you don't necessarily have to go to Japan to enjoy the spring-spirit show performed by nature. The Philippines offers some of the finest flower-blooming destinations with their own version of cherry blossoms.
The thing is, Filipino residents have always wanted to witness gorgeous sakuras but didn't want to go to Japan for it. That's why they decided to plant their own cherry trees and enjoy the bloom at home. The trees are generally medium-sized, with white or light-pink flower clusters, resembling Japanese sakuras. If you want to see them for yourself, take a look at the best destinations in the country.
Puerto Princesa
Palawan province is famous for its balayong trees, which look just like Japanese sakuras. Although the balayongs can be grown in urban conditions, they originated in Palawan province. The best city in the region to witness the gorgeous cherry blossom is Puerto Princesa. It boasts a breathtaking balayong tree park—the perfect spot to enjoy the bloom. Puerto Princesa also hosts a huge balayong festival, which kicks off the last week of February and lasts until March. Besides the massive tree-planting, the festival involves street dancing, a floral parade, and other awesome activities.
Malungon
Tabebuia trees are the Palawan balayongs. Tabebuias are a bit bigger than sakuras, but their flowers are just as beautiful, giving visitors the same vibe. The trees can be found along the National Highway in Sitio Pulatana, Malungon, Sarangani province. There is also a suitable area in Barangay Malalag Cogon, along the Digos-Makar road.
Dasmariñas
The Cavite province also offers excellent sites for relishing cherry blossoms. For example, there is a botanic garden on the territory of La Salle University Medical Center. The trees look like magnificent magnolias and are a mix of the balayongs and tabebuias. The garden is normally for students and professors to enjoy, but tourists are also welcome to witness the beauty of pink blossoms both on branches and beneath their feet.
Atok
Of course, you can always find real cherry blossoms in the Philippines. Around thirty cherry trees were planted in Sakura Park, Atok, back in 2015. Today, the place symbolizes spring, renewal, and friendship between Benguet province and Japan, which donated the trees. Before visiting the park, check out their official website for any possible updates.
Find hotels and airbnbs near Cherry Blossom (Map)