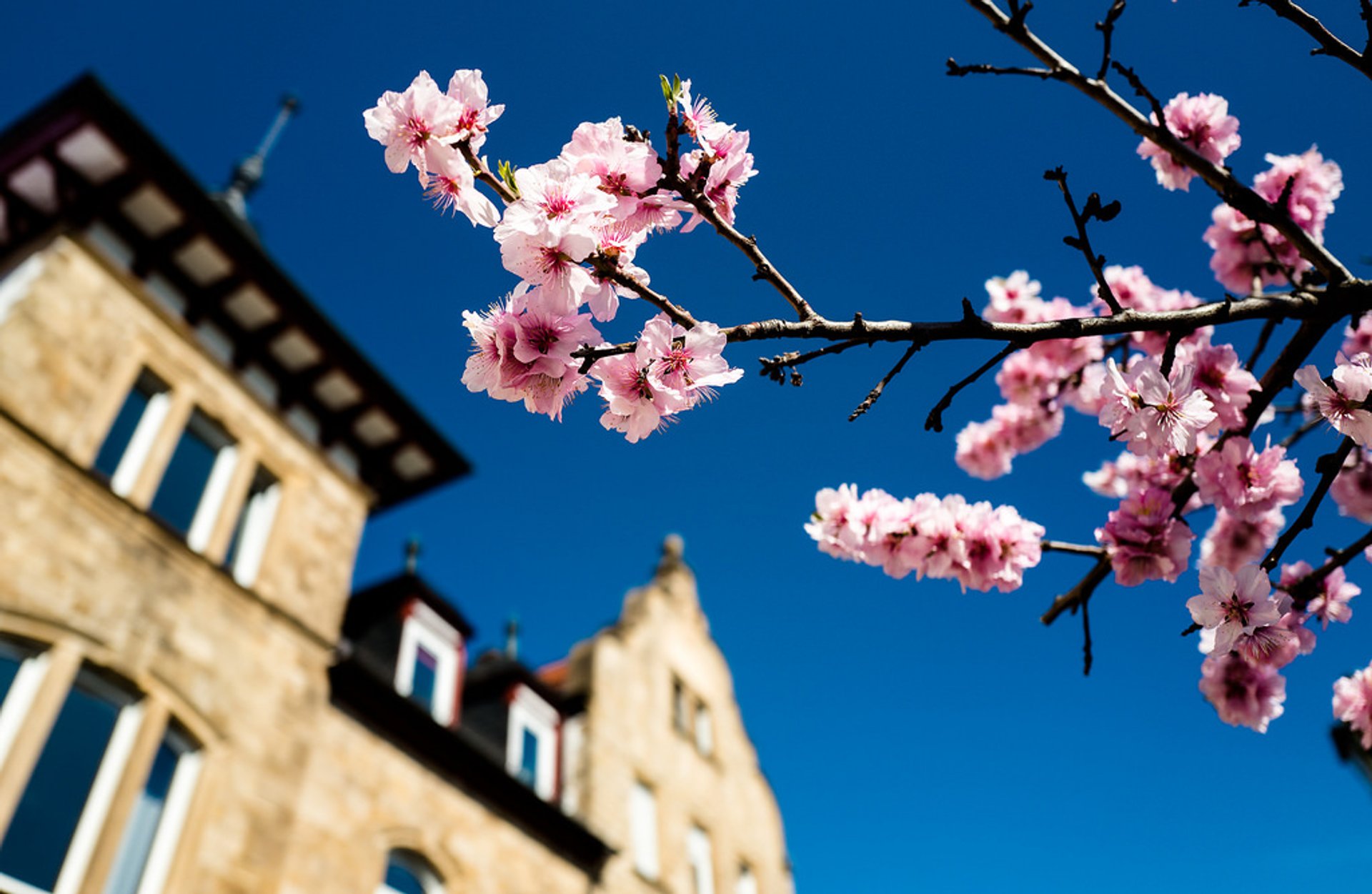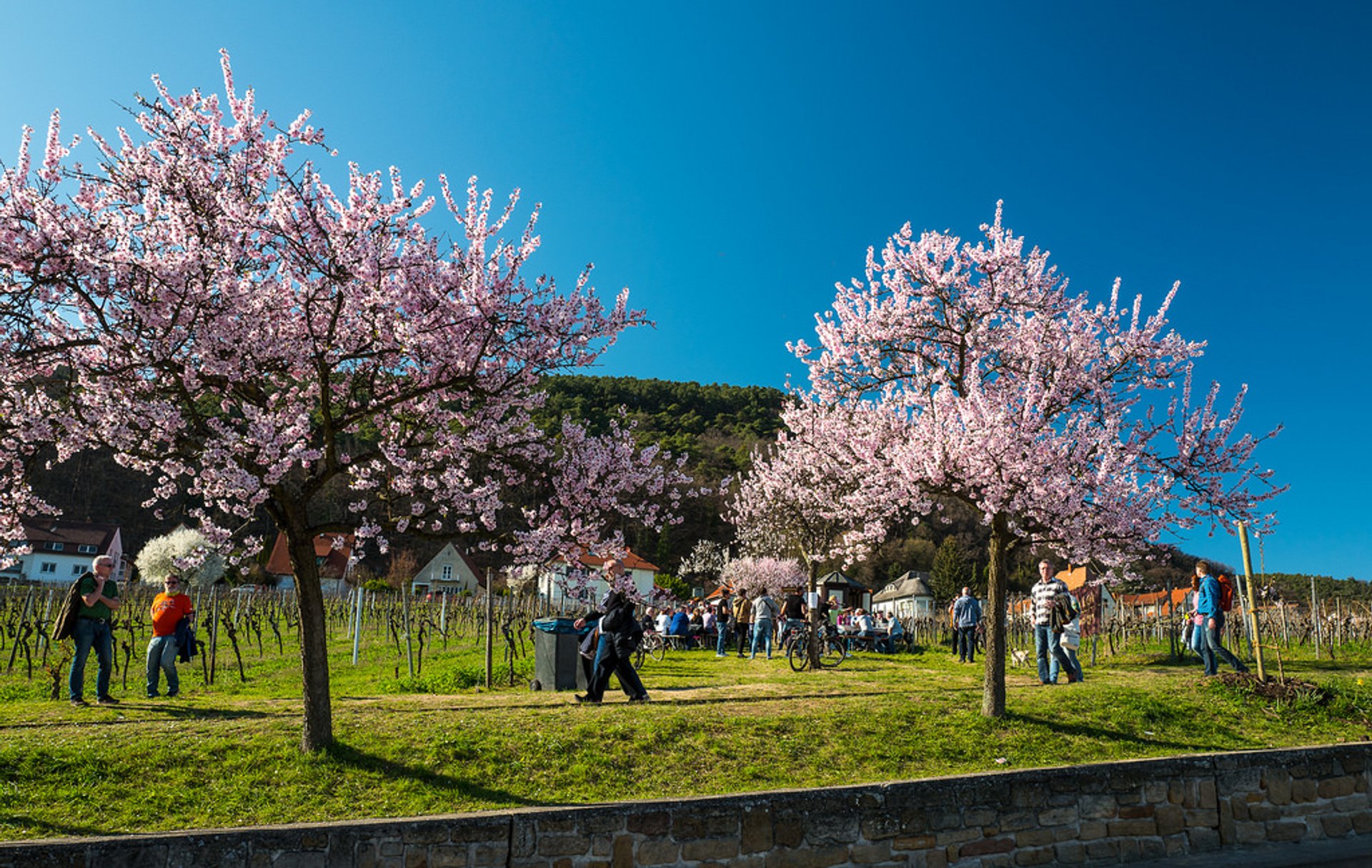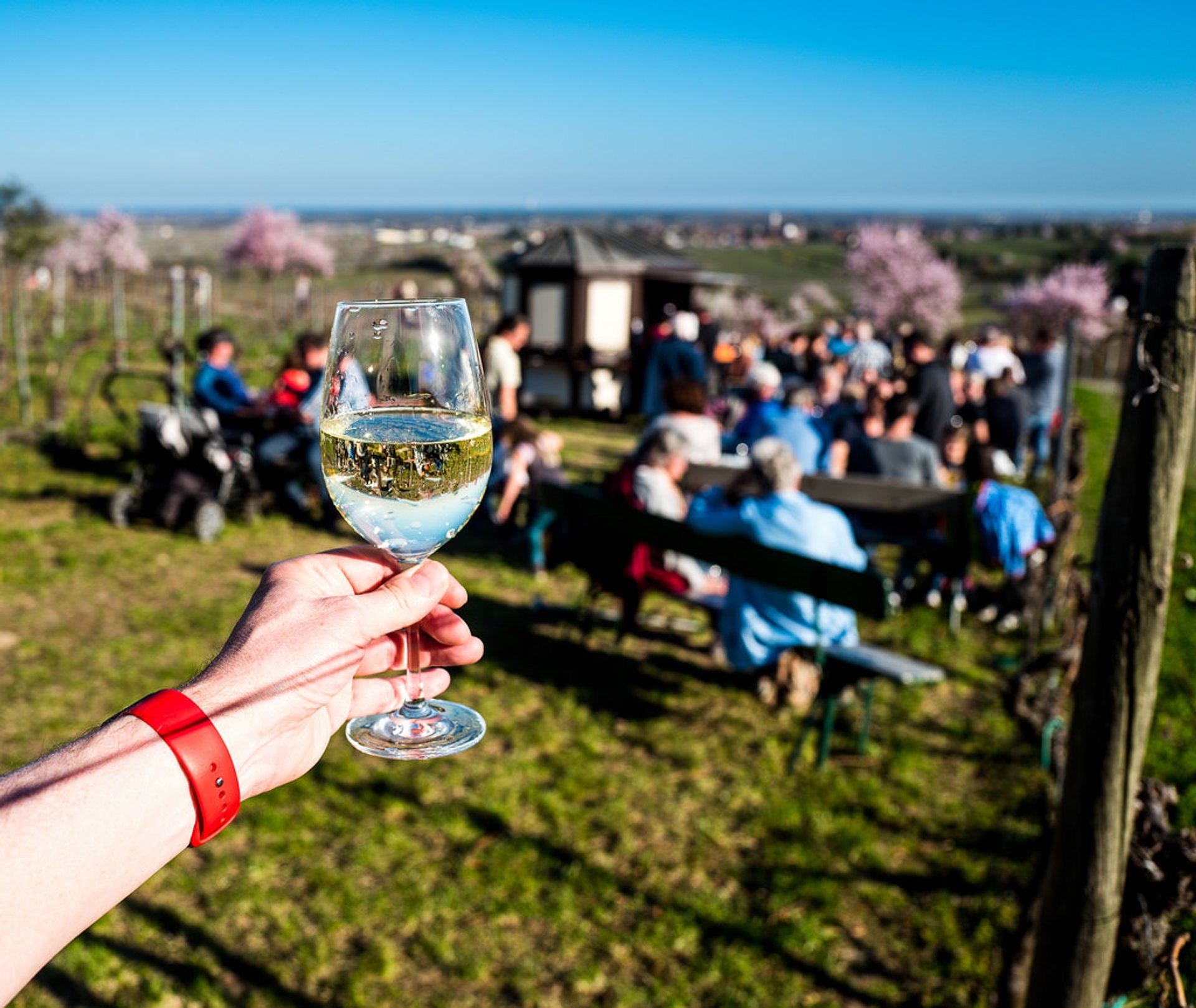 Spring begins earlier along the German Wine Route. The reason is almond blossoms which appear here in soft pink shades from early March through April. This annual natural performance is celebrated with "Pink Weeks" (Rosa Wochen) and, of course, a share of events connected to almonds. The entire Rhineland-Palatinate region is involved in festivals, marvellous arrangements for the almond season, and culinary delicacies. The vintners fling their doors open to invite the connoisseurs in to try the new vintage. During that period the region has plenty of gastronomical offers: chefs in the restaurants, wine bars, and hotels all create a multitude of specialties using almonds. So, if you decided to take a Sunday walk and drive among the pink blossoms, this is the ideal time to start off your spring.
There are a lot of things to do during the almond blossom season: almond blossom walks, visits to wineries, picnics in the almond groves, or gourmet safaris. Do you want a juicy 2.5-hour tour of the German Wine Route? Here you are! An antique double-decker bus can take you there. The cost of a tour includes a wine-tasting feast and a welcome drink. There are also evening tours which allow visitors to see fantastic palaces and illuminations.
The German Wine Route starts from the French border (German Wine Gate or Deutsches Weintor) in Schweigen-Rechtenbach, then traverses the Palatinate wine region, through the Haardt Mountains, passes through the towns of Bad Bergzabern, Edenkoben, Deidesheim, Bad Dürkheim, and Grünstadt, and ends at the Haus der Deutschen Weinstraße (House of the German Wine Route) in the municipality of Bockenheim an der Weinstraß. At last point of the Wine Route is about an hour drive from Frankfurt am Main, so it's a nice spring weekend getaway option.
Find hotels and airbnbs near Almond Blossom Along the Wine Route (Map)