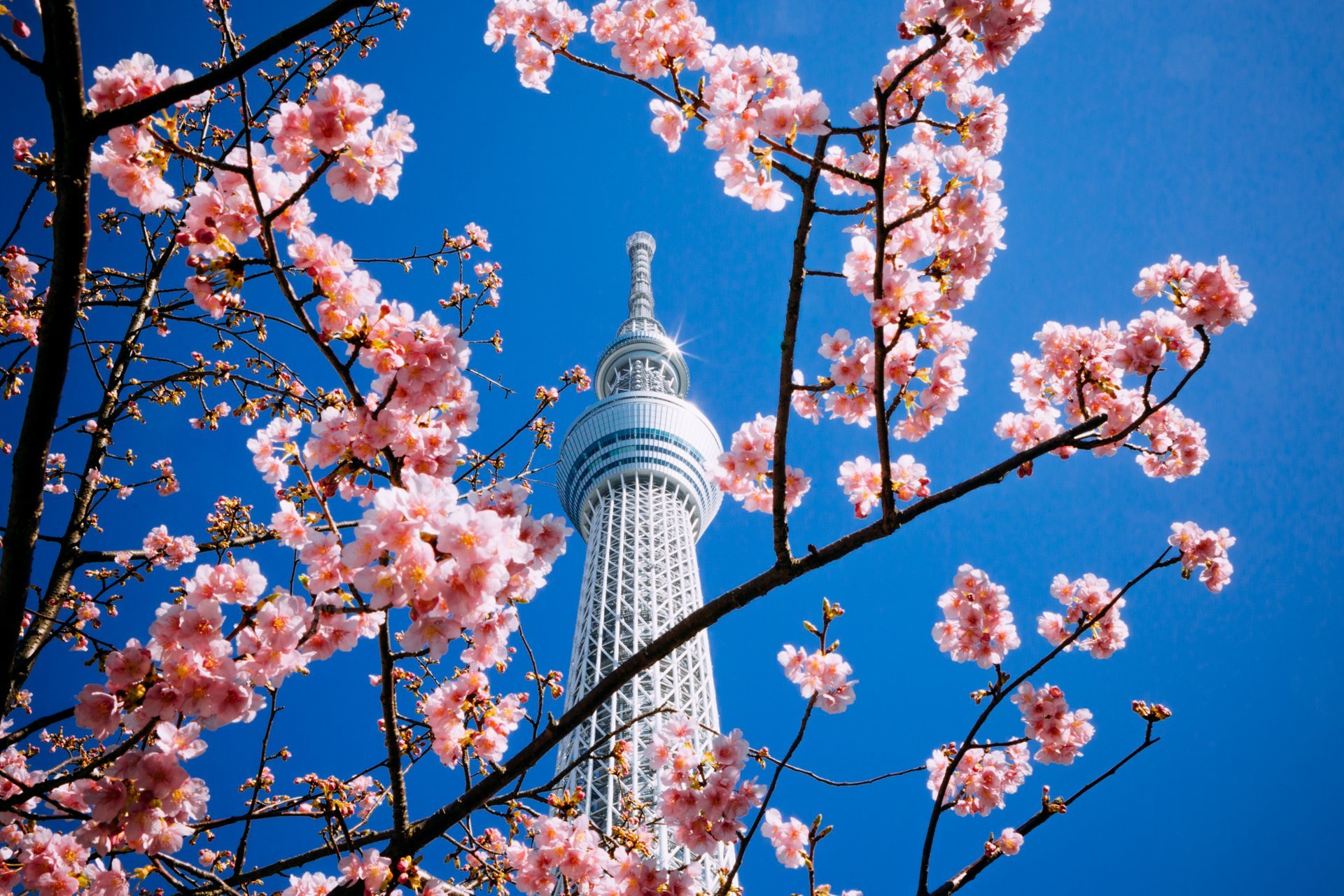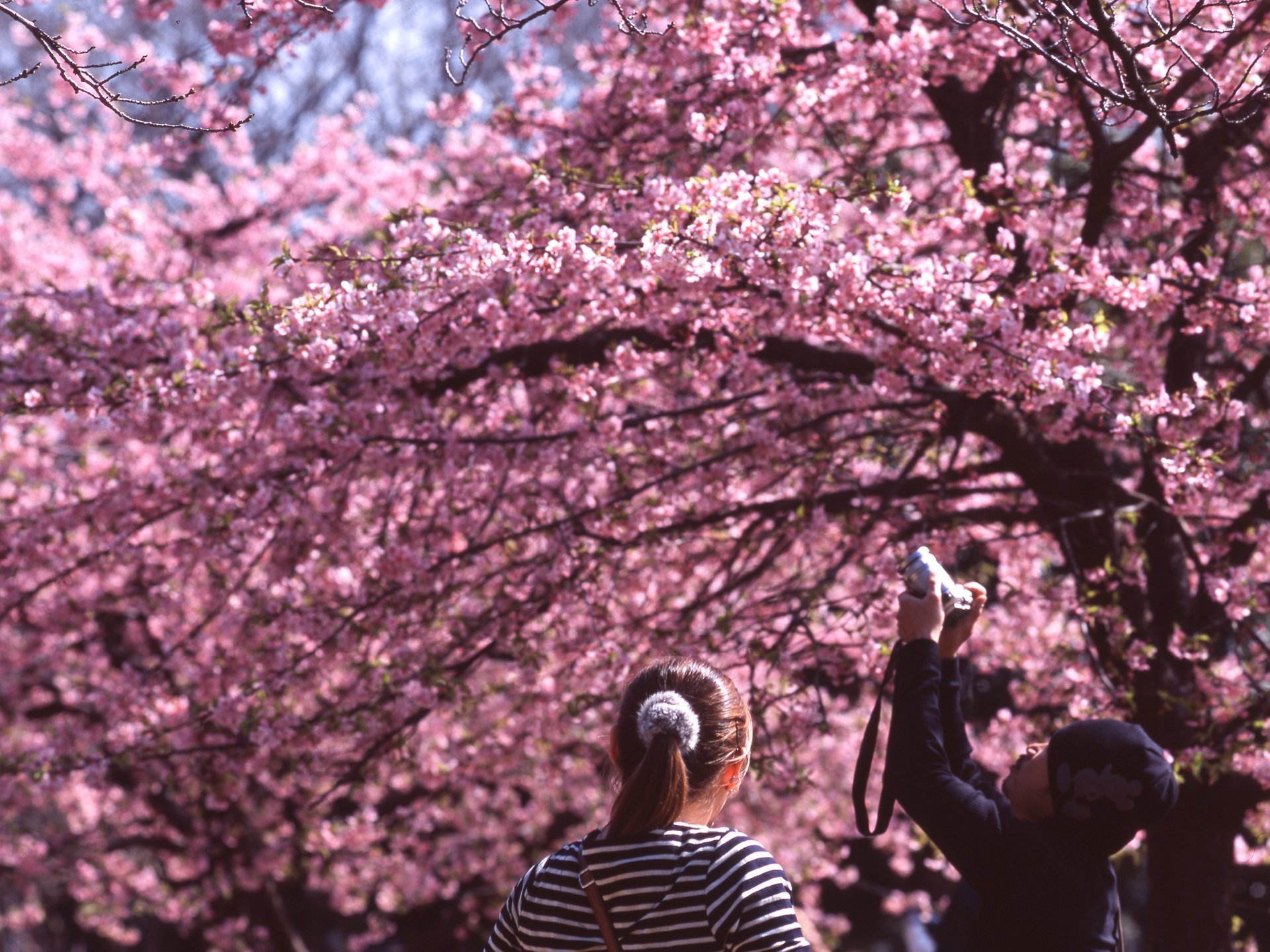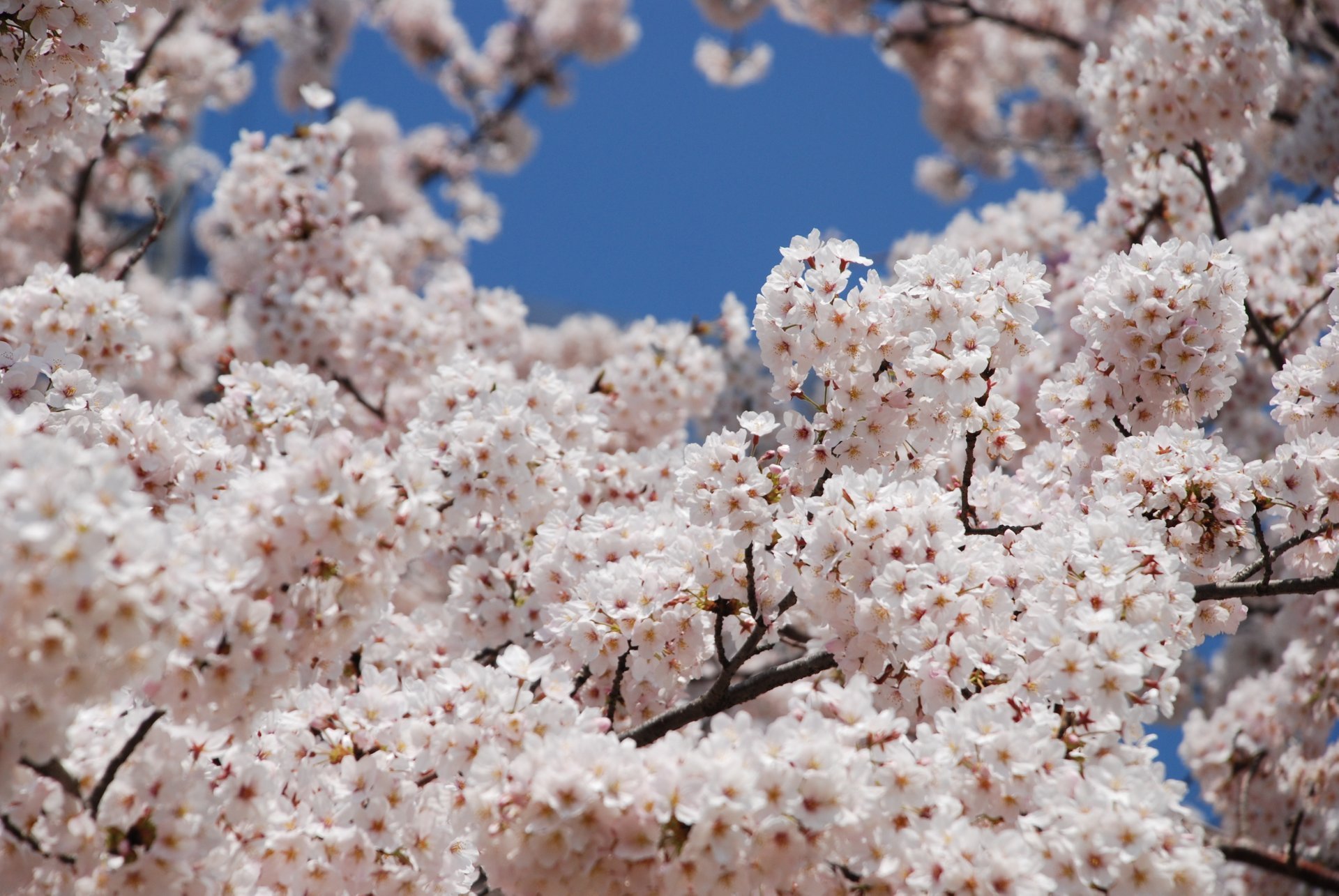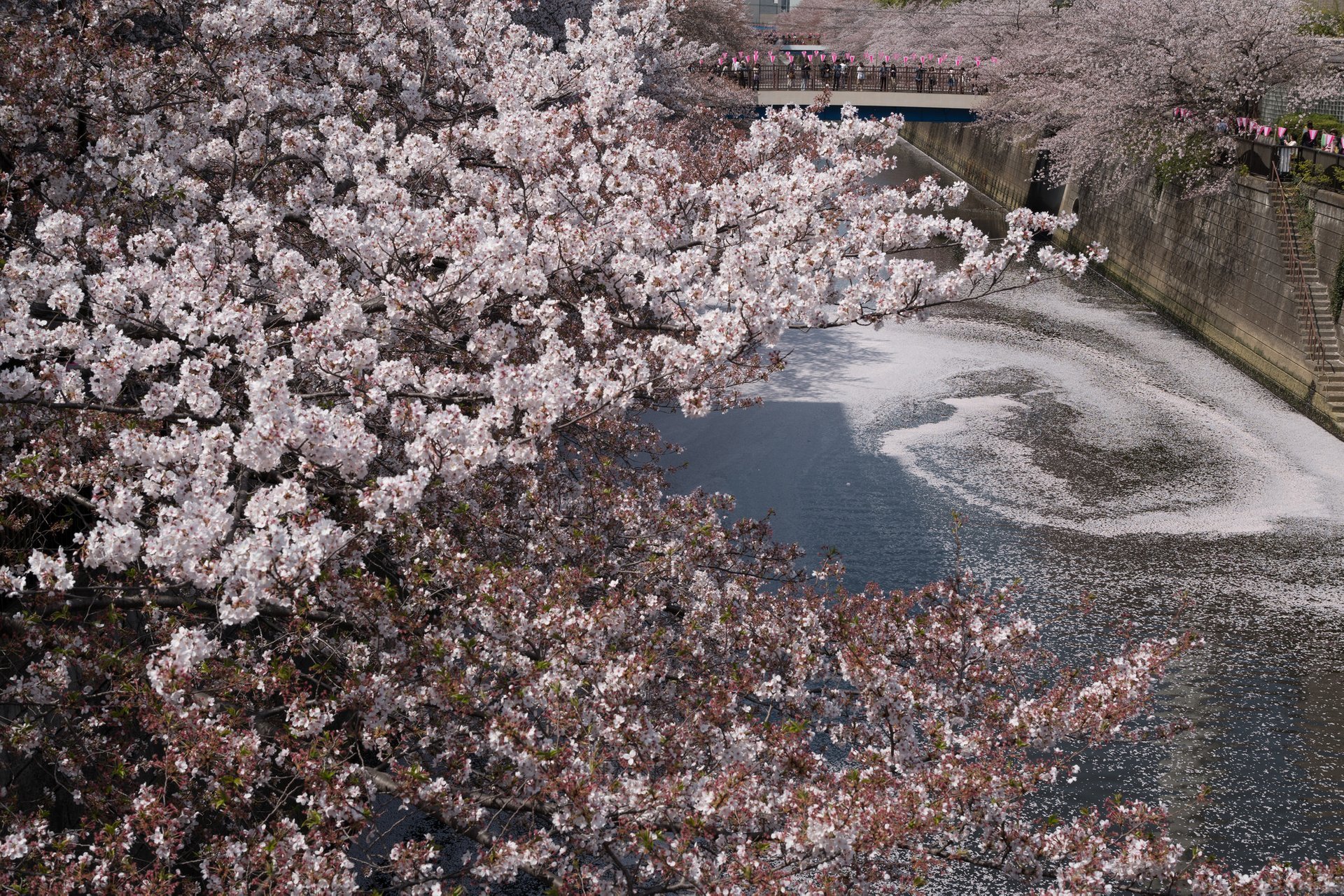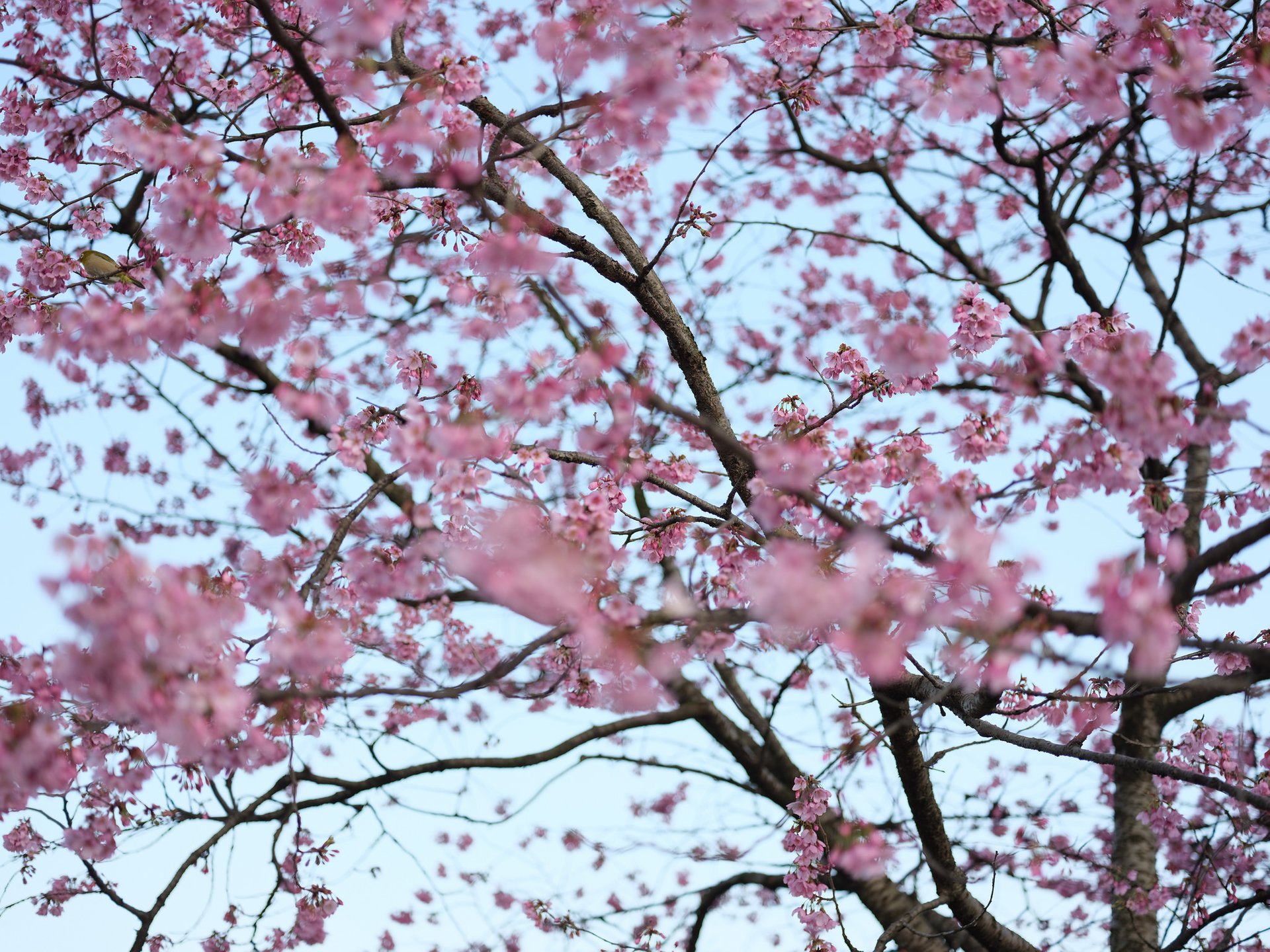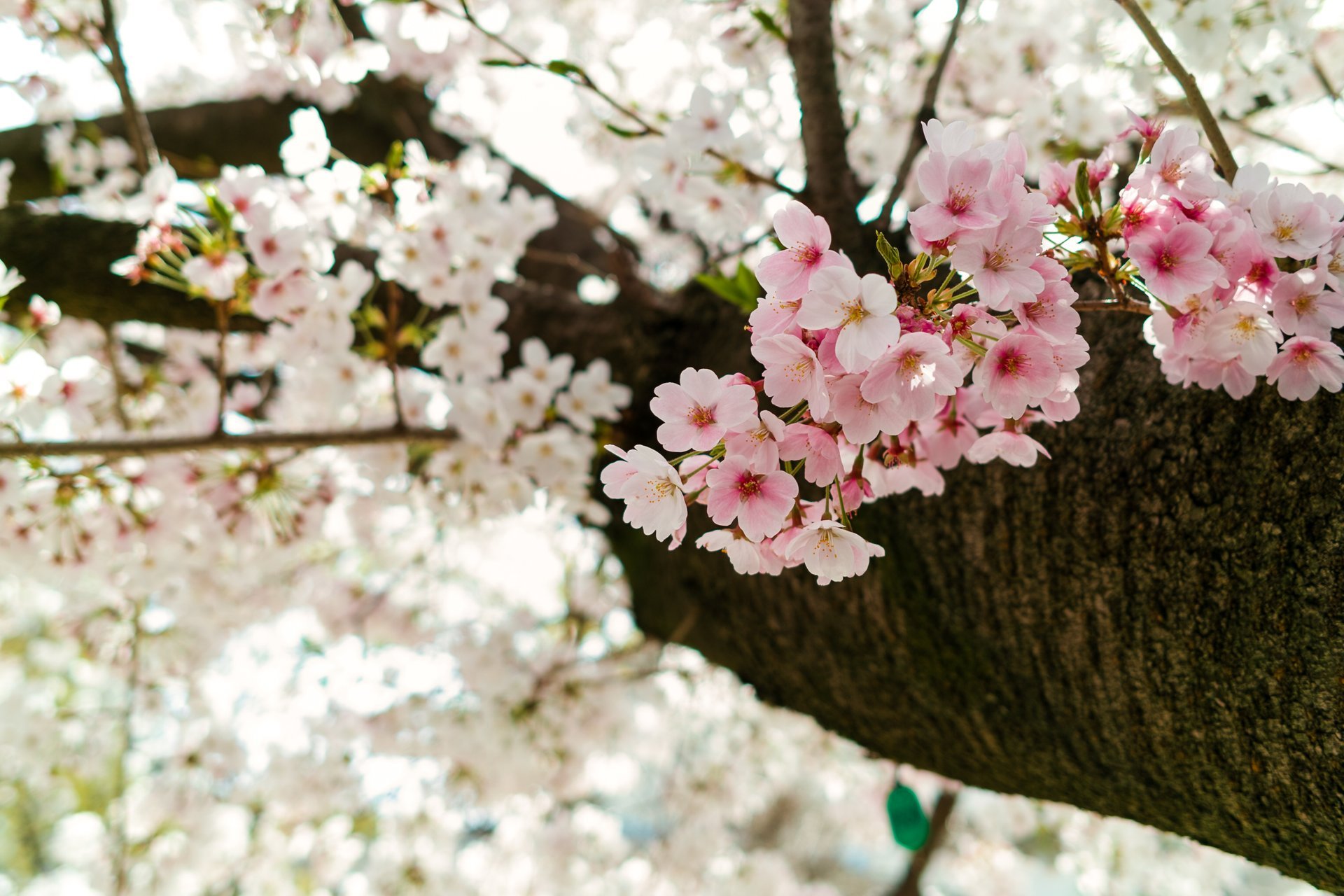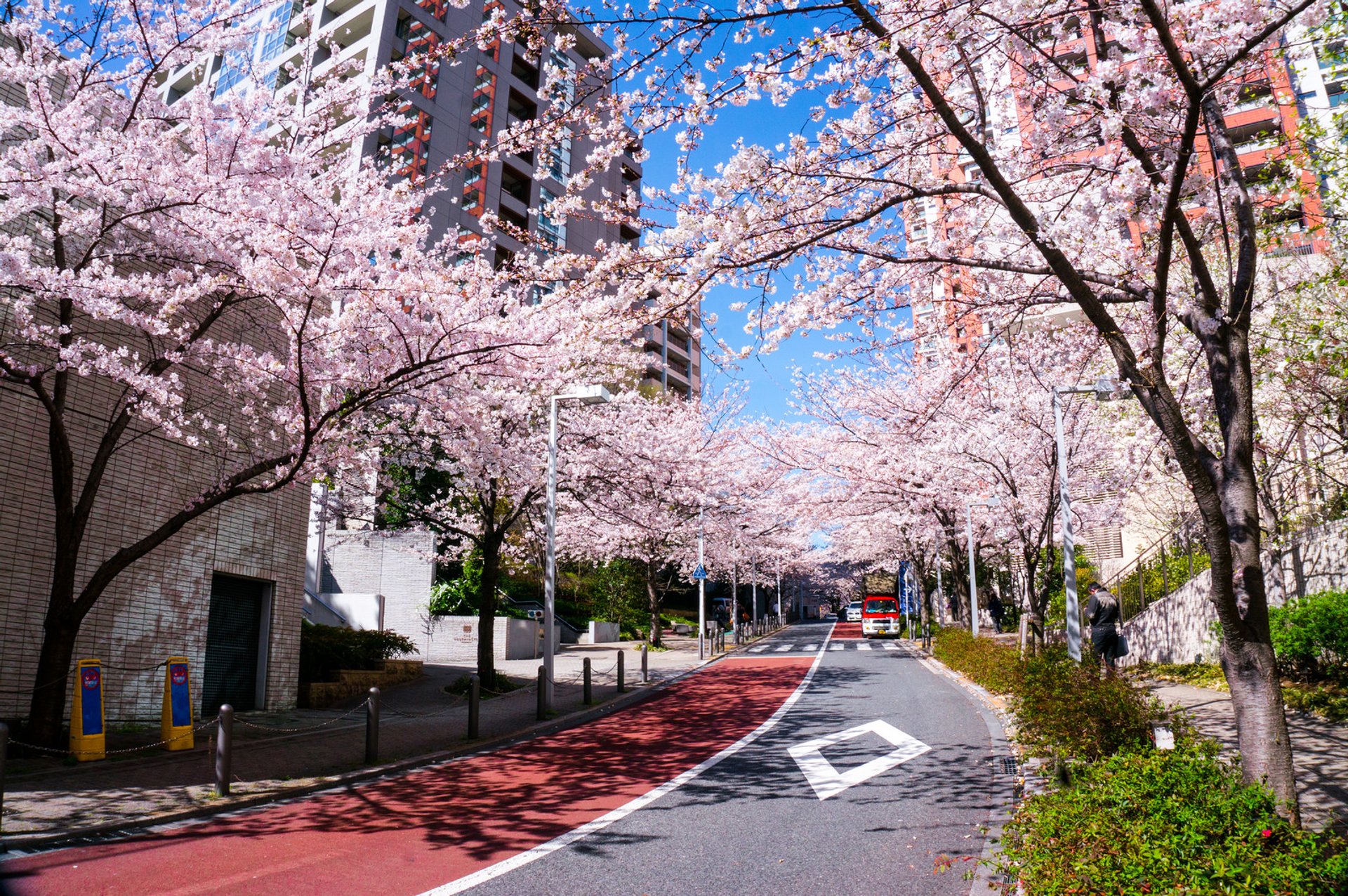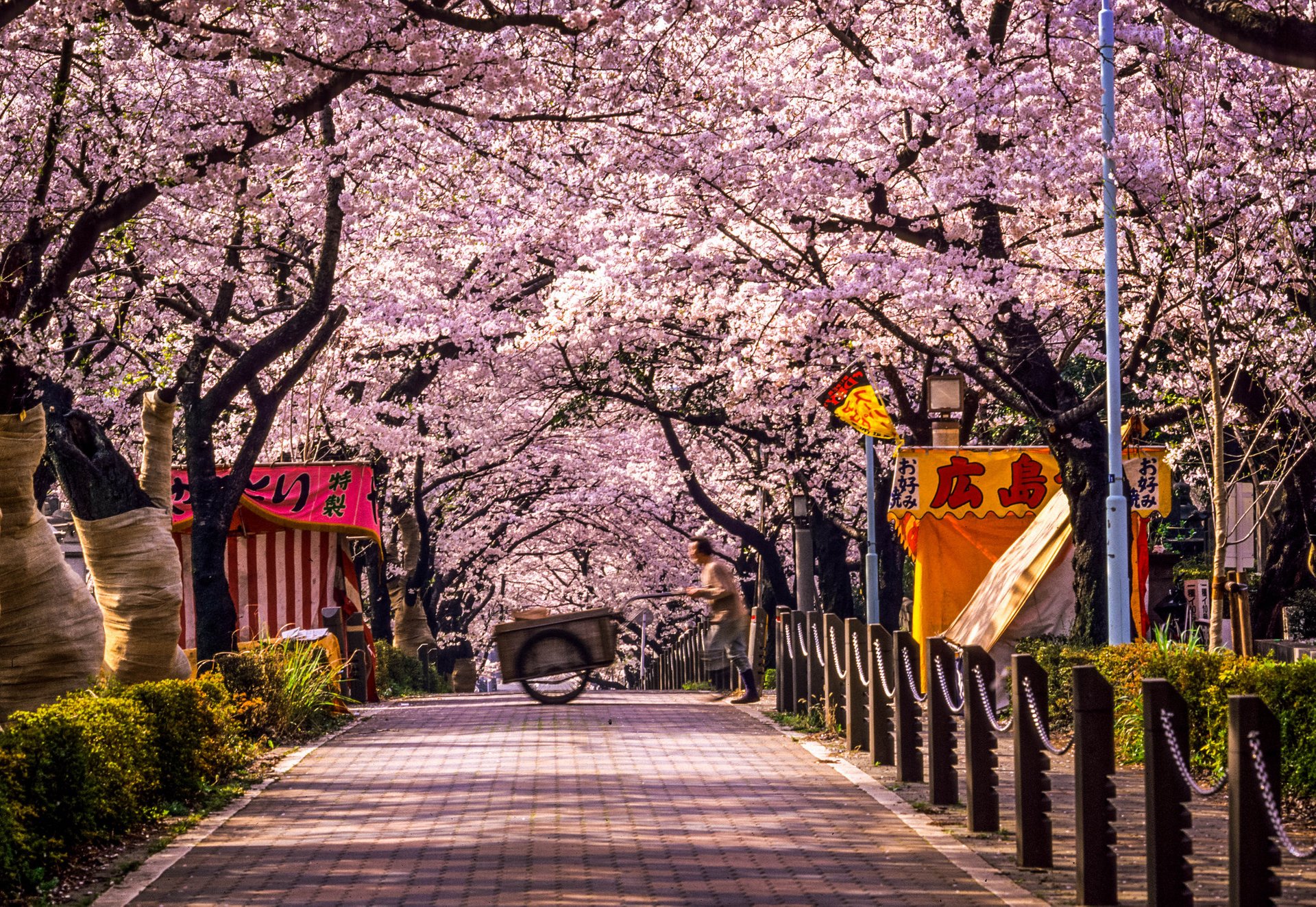 Cherry blossom is a special period everywhere in Japan, and Tokyo is no exception. Admiration for Sakura blossoms is deeply rooted in Japanese culture. For hundreds of years, it has symbolised the extreme fragility and the beauty of life. When the cherry blossoms start blooming around the last week of March in Tokyo, it's like a national holiday as parks fill with people photographing and enjoying the natural phenomenon. The Japanese tradition of enjoying the transient beauty of blossoms is called 'hanami'.
The weather bureau forecasts the cherry blossom season ('sakura-zensen' in Japanese), and the dates are important to know as the blossoms last only a week or two. Full bloom is called "mankai" in Japanese. It usually occurs in Tokyo in the first days of April. About a week later, all the blossoms fall on the ground creating a pink or white carpet.
The dates of cherry blossom vary every year as it depends on the weather. So the trip to witness the blossom season is hard to plan in advance, but the period between late March and early April is undoubtedly the safest bet.
There are a few places in Tokyo where cherry blossom is especially glorious. Shinjuku Gyoen National Garden is a green 58-ha oasis in the middle of the city, not far from the Shinjuku Station, that hosts 1,100 Japanese cherry trees. By the entrance to the garden, vendors sell Japanese souvenirs with a cherry blossom theme. It is open from 9:00 a.m. to 4:00 p.m.
Ueno Park is another popular cherry blossom viewing spot that has had cherry trees since the 16th century. About 800 cherry trees bloom along the central alley forming an impressive display. The park is open from 5:00 a.m. to 11:00 p.m.
If you want to combine cherry blossom viewing with a trip to the Imperial Palace, visit Chidorigafuchi Park, located on the northwest side of the building. About 1,000 trees are in bloom there.
Sumida Park in Taito-ku is a great place to make a photo with a Tokyo Skytree on the background. Also, you can take a boat trip for an unforgettable experience. The same goes for Inokashira Park featuring 250 trees.
Find hotels and airbnbs near Cherry Blossom (Map)