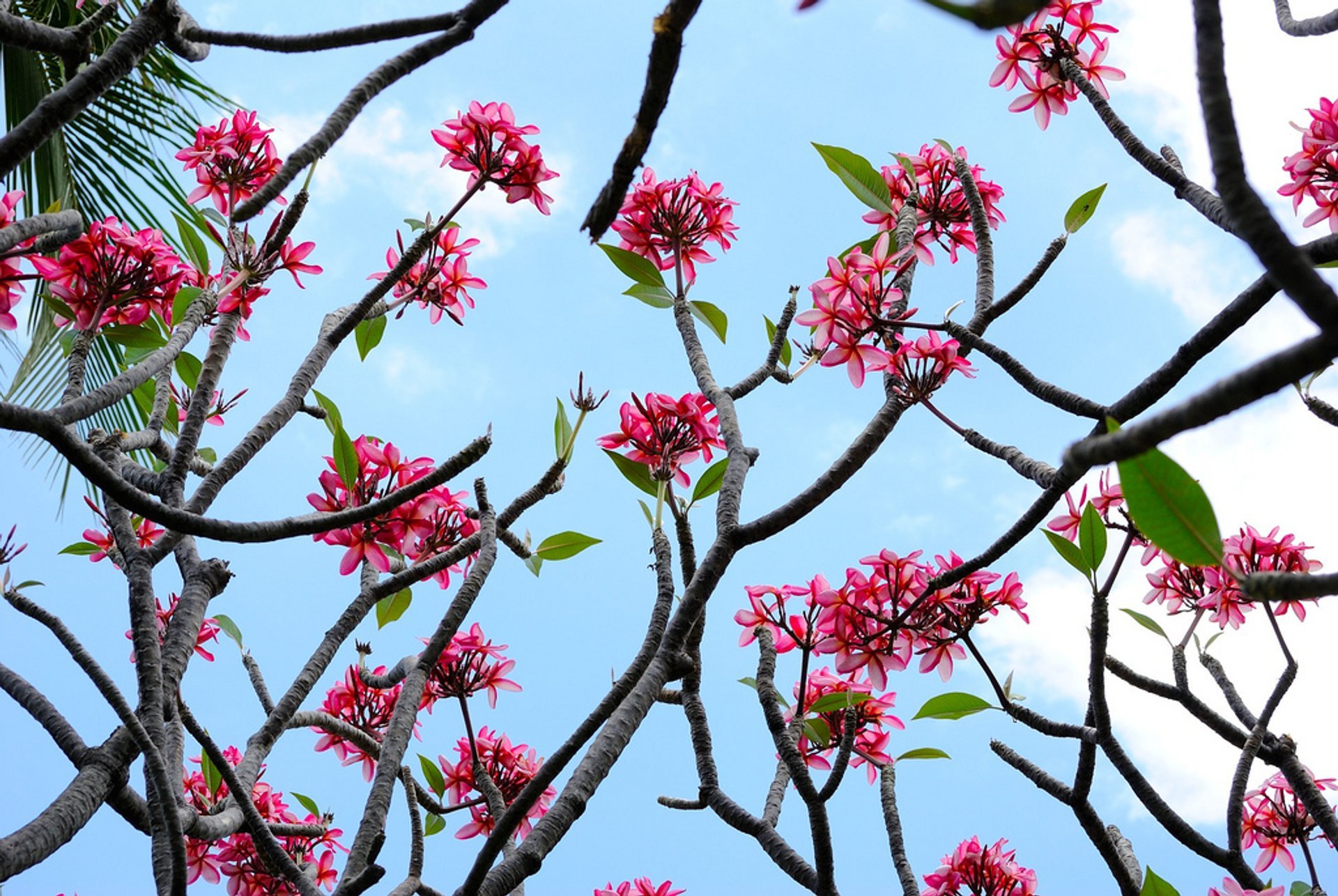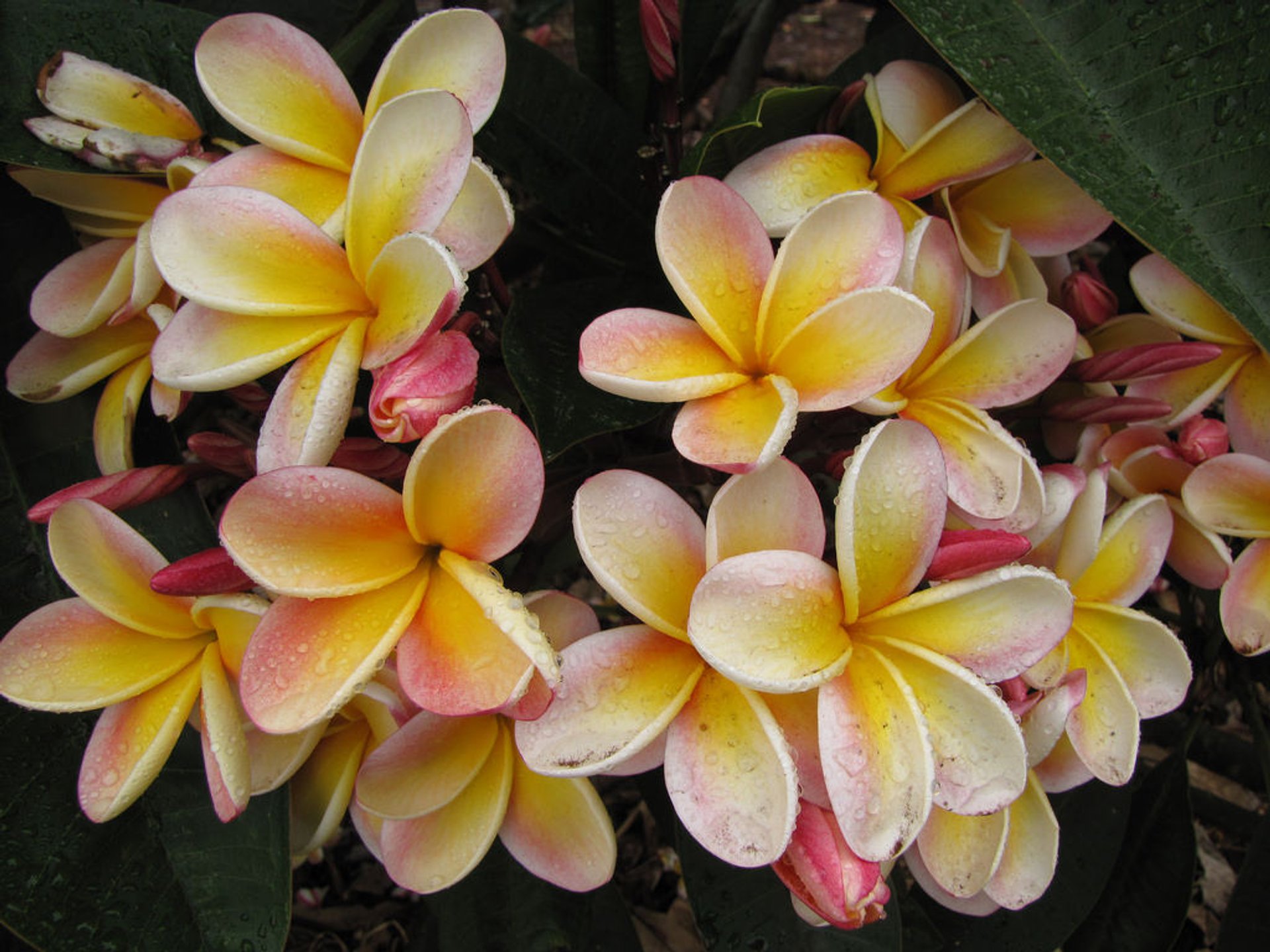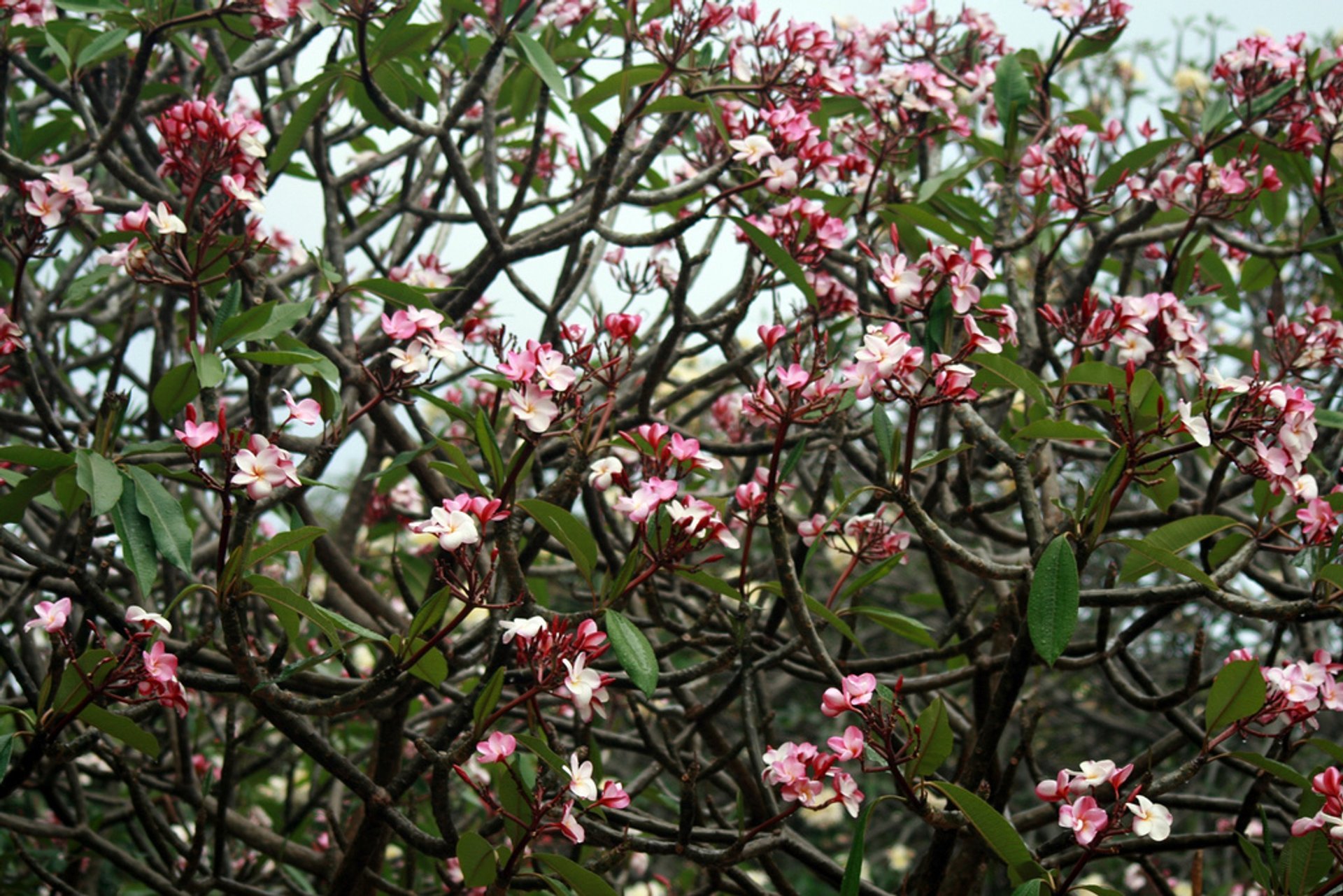 See accommodations nearby
Plumerias are often associated with Hawaii because they are used to make traditional leis and other flower decorations that the islands are so famous for. Plumeria grows in clusters and can produce up to 200 blossoms per cluster. The colors vary from pink to yellow and white. Most plumerias start blooming in spring and stop in mid or late summer. Although certain varieties can bloom until October.​
To witness the massive bloom, visit Plumeria Grove in Koko Crater Botanical Garden in East Honolulu. The garden, located inside the crater, features a 2.3 mi (3.7 km) trail winding through a beautiful plumeria forest with hundreds of trees blooming in different colors. Maui Garden of Eden in Hana is another spot to see an impressive number of simultaneously blooming trees.
Plumeria grows in many private gardens and parks in Hawaii, because its large flowers and strong scent attract various insects for pollination. Even though the flowers have no nectar, they still draw plenty of butterflies and moths. Keep in mind that plumeria flowers and leaves are considered toxic. Even though no cases of plumeria poisoning have been recorded in Hawaii, animals chewing leaves might get digestive problems.
Find hotels and airbnbs near Plumeria Blossom (Map)