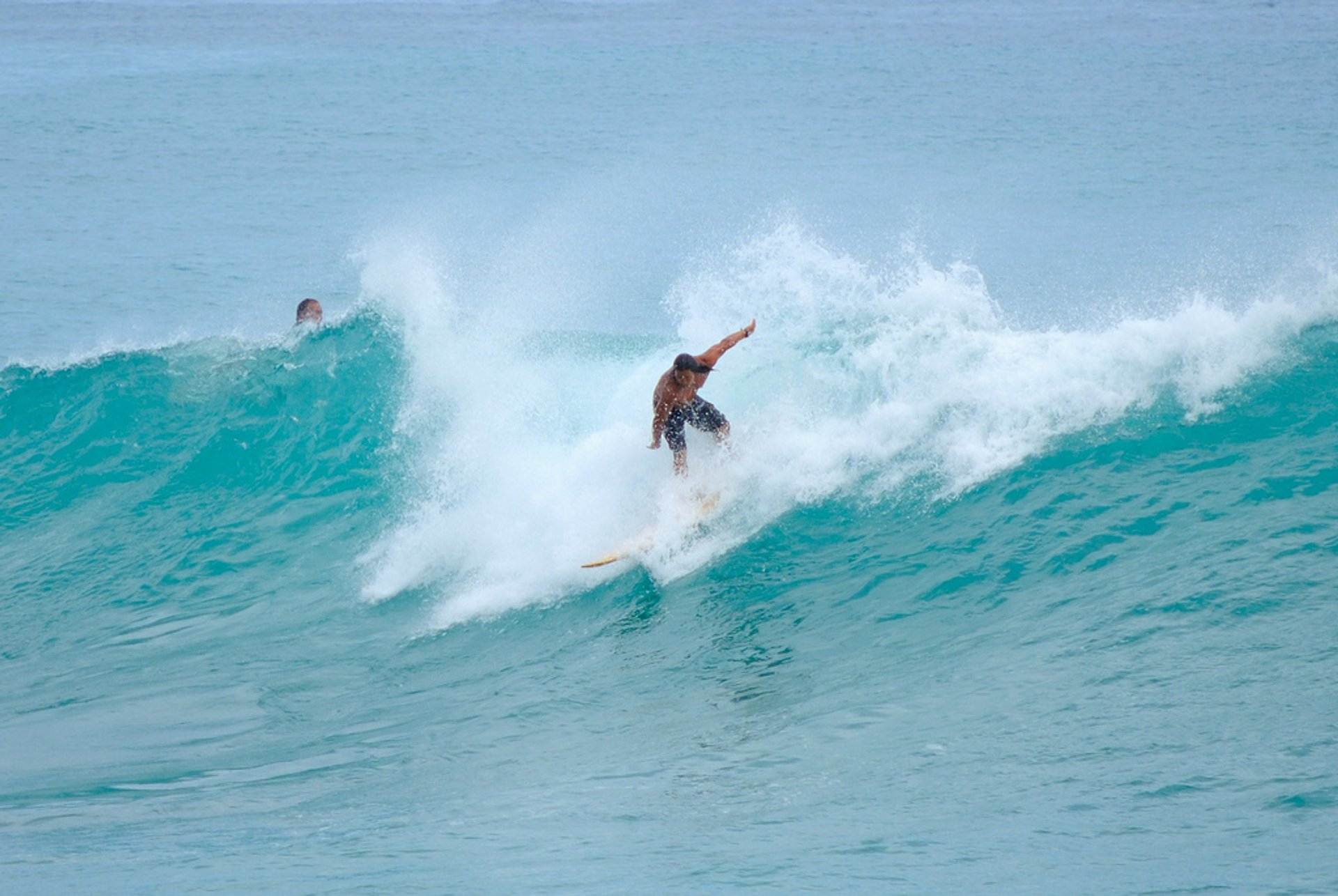 Show accomodations nearby
​Strong Pacific waves become moderate in spring and autumn, which makes it a perfect time to learn and improve your surfing techniques. From March to May and September to November, Hawaiian shores are busy with locals as well as travelers. You can catch some big waves and take pleasure in practicing some surfing tricks on the North Shore before the winter pros arrive.
For unforgettable spring or fall surfing experience, try your best in 'Thousand Peaks' in Ukumehame, 'Pops' in Waikiki, 'Breakwall' in Lahaina, 'Chuns Reef' on the North Shore of O'ahu, 'Castles' in Melaekahana on the Windward side of O'ahu.
Find hotels and airbnbs near Spring and Autumn Surf Season (Map)
Spring and Autumn Surf Season Featured in