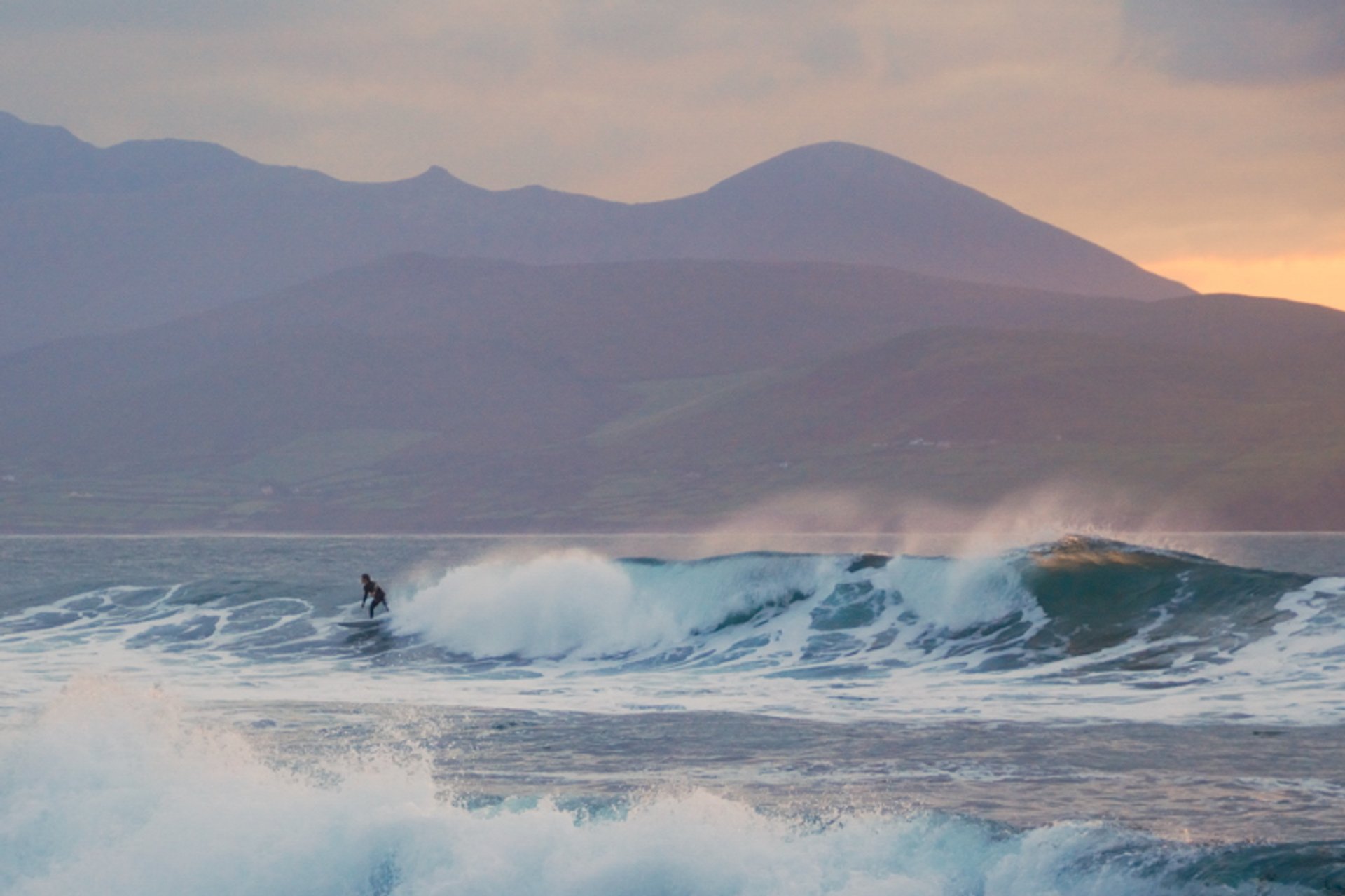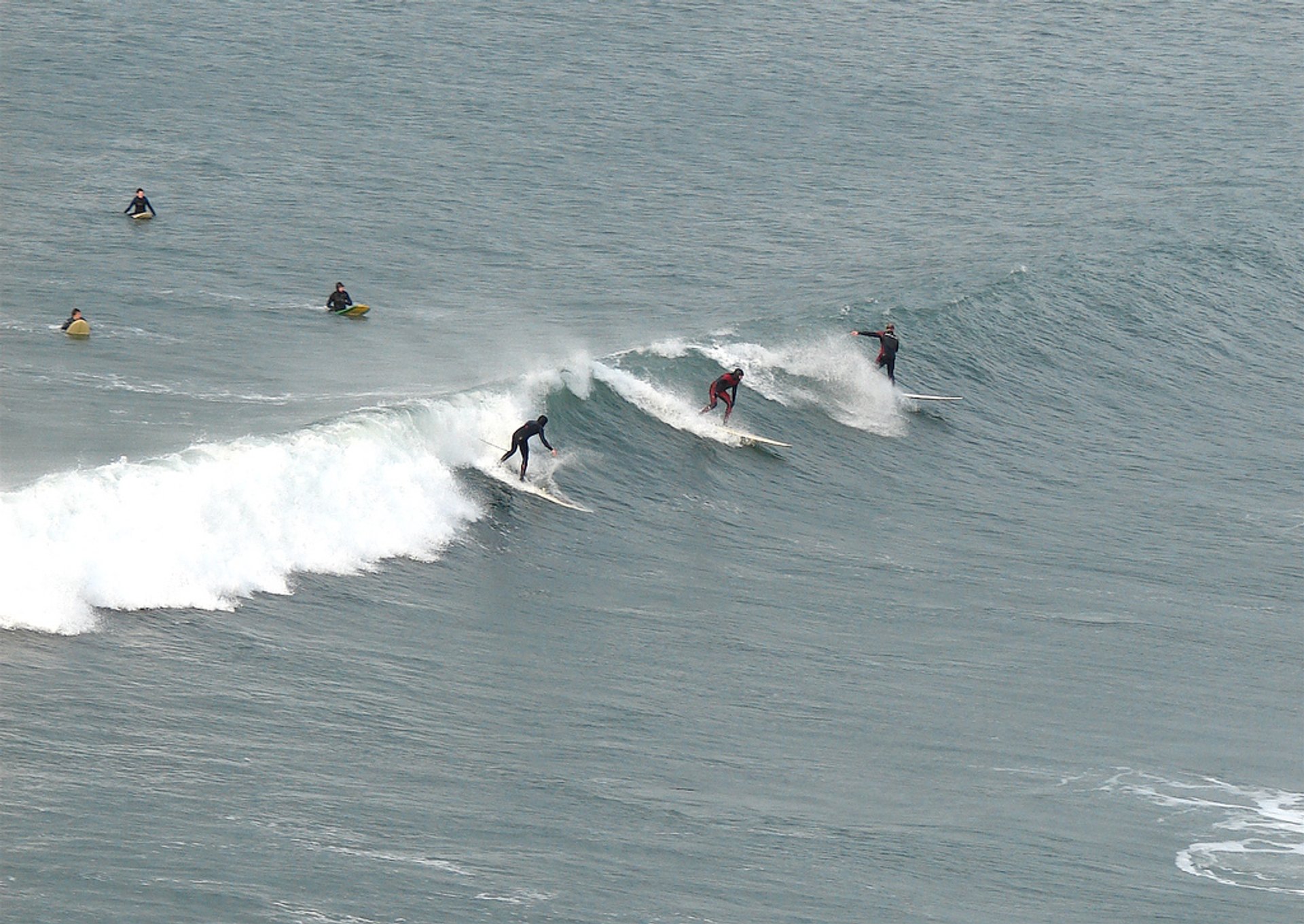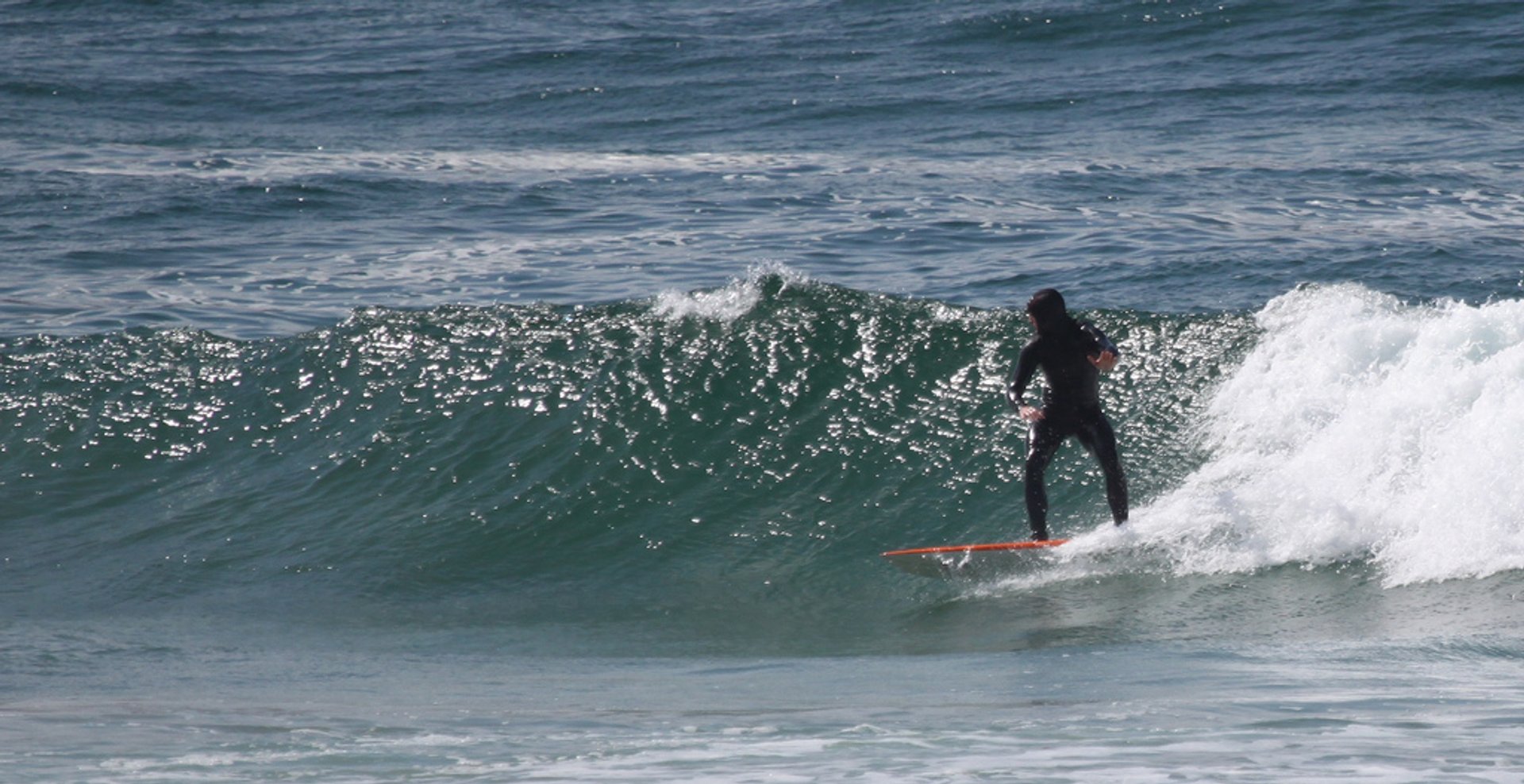 Surfer at Garywilliam Point, Maharees peninsula, Kerry
See accommodations nearby
Head for the Irish coastline to ride the wild ocean waves. The island offers surfing experiences for all ages and abilities, with a wide variety of beaches for advanced surfers as well as for starters. Don't forget to check the most suitable destinations for the activity you would like to try out. Get a first-hand experience of paddle boarding, surfing or just enjoying charming coastal views.
However, if you don't know a thing about surfing but consider yourself an eager student, dare to learn and hit at least the smallest Irish wave. Better late than never, along the Brittas Bay there is a surfing school that will make sure you're safe and sound taking on a new challenge. Make the surfing experience your perfect family holiday, head for the best tourist destinations across the Irish coastline, such as Lahinch in Co Clare or Co Kerry. And don't forget to have a glimpse of the magnificent beaches of Barley Cove, Garrettstown or Castlefreke.
Besides, Ireland is a place where you can find the perfect surfing wave—Aileen's. However, if you feel that you ​still need some practice, better try your hand riding a smaller wave. As apart from being the most thrilling and exciting waves it's also the most dangerous one. Thus, no matter how good you are in surfing, Ireland has got something for all tastes.
Find hotels and airbnbs near Surfing the Perfect Wave (Map)