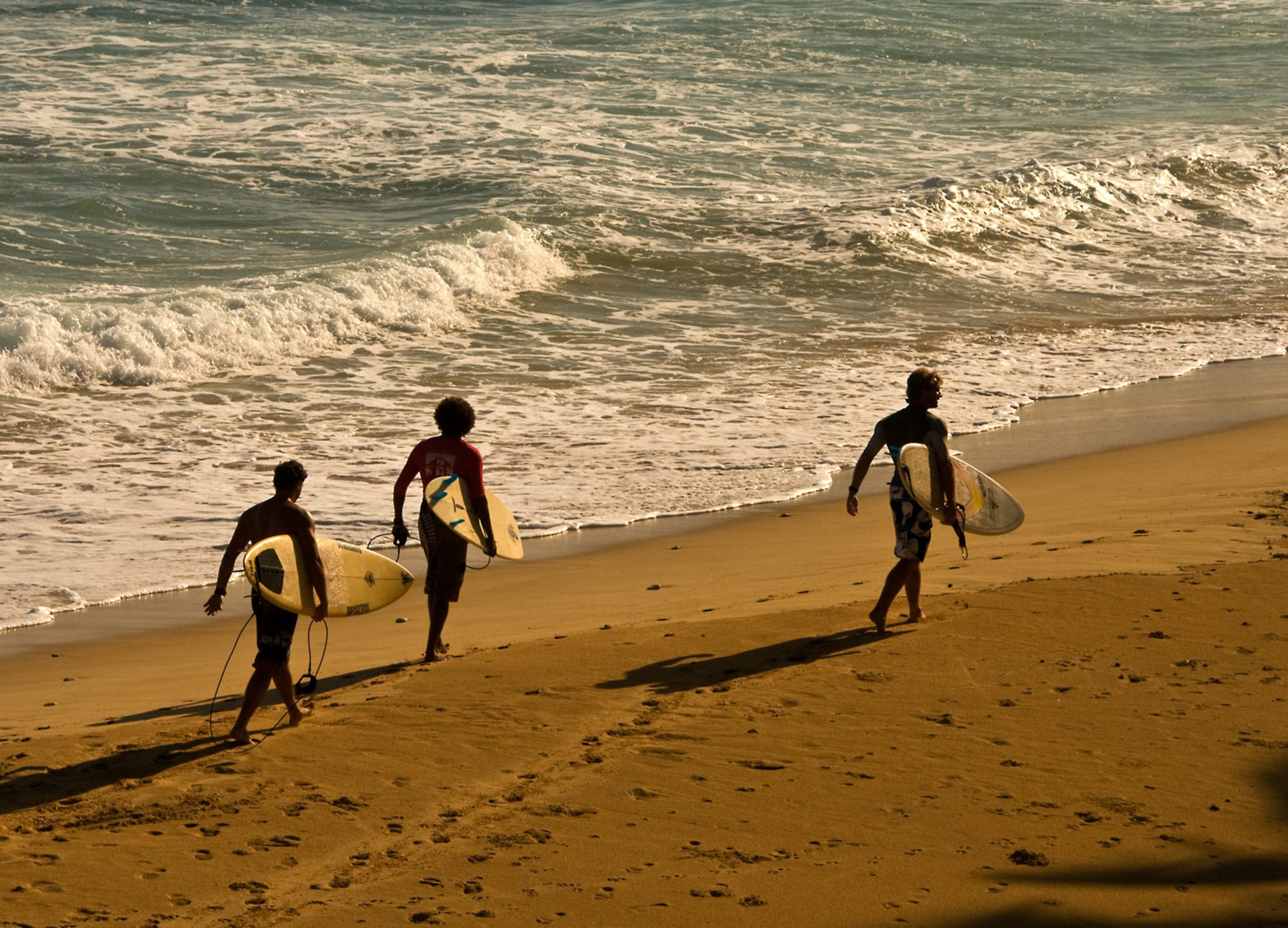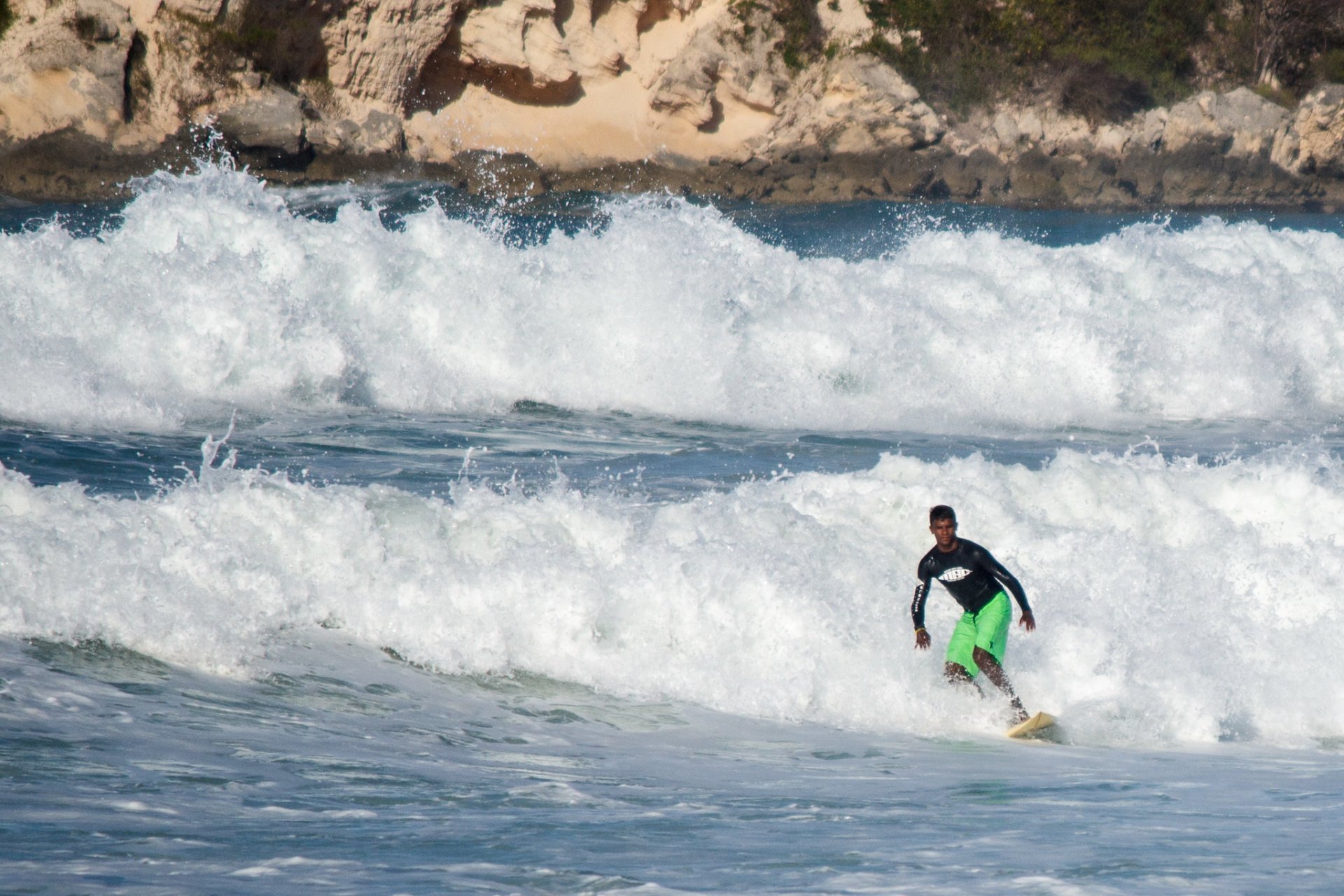 Swell Surf camp surf trip to Playa preciosa in the Dominican republic
See accommodations nearby
Dominican Republic can be a great choice for a surf holiday as there are approximately 350 days each year suitable for surfing. Very few flat days are capable to spoil the fun.
Dominican Republic surfing spots
Punta Cana
If you are looking for a surf adventure in Punta Cana, you may be disappointed. It's not that there are no waves in Punta Cana at all—you can find some occasional waves at Macao Beach, but don't hope for steady ones or anything over waist high every day.
Caberete
Cabarete, on the north coast, is bordered by the Atlantic Ocean, and the waves reaching the shore are often started far away from a storm over North America. The waves take longer to arrive at the shore and that makes them more powerful and consistent.
Cabarete can also be an amazing surfing place if you are a beginner because of its mellow waves, shallow waters, a large designated area for beginners, and no dangerous sea creatures at all. You can take wonderful surfing lessons here.
Encuentro, Preciosa, Puerto Plata, and El Barco on the North coast all face the Atlantic and are among recognized surf spots in the Dominican Republic depending on your level.
Find hotels and airbnbs near Surfing (Map)