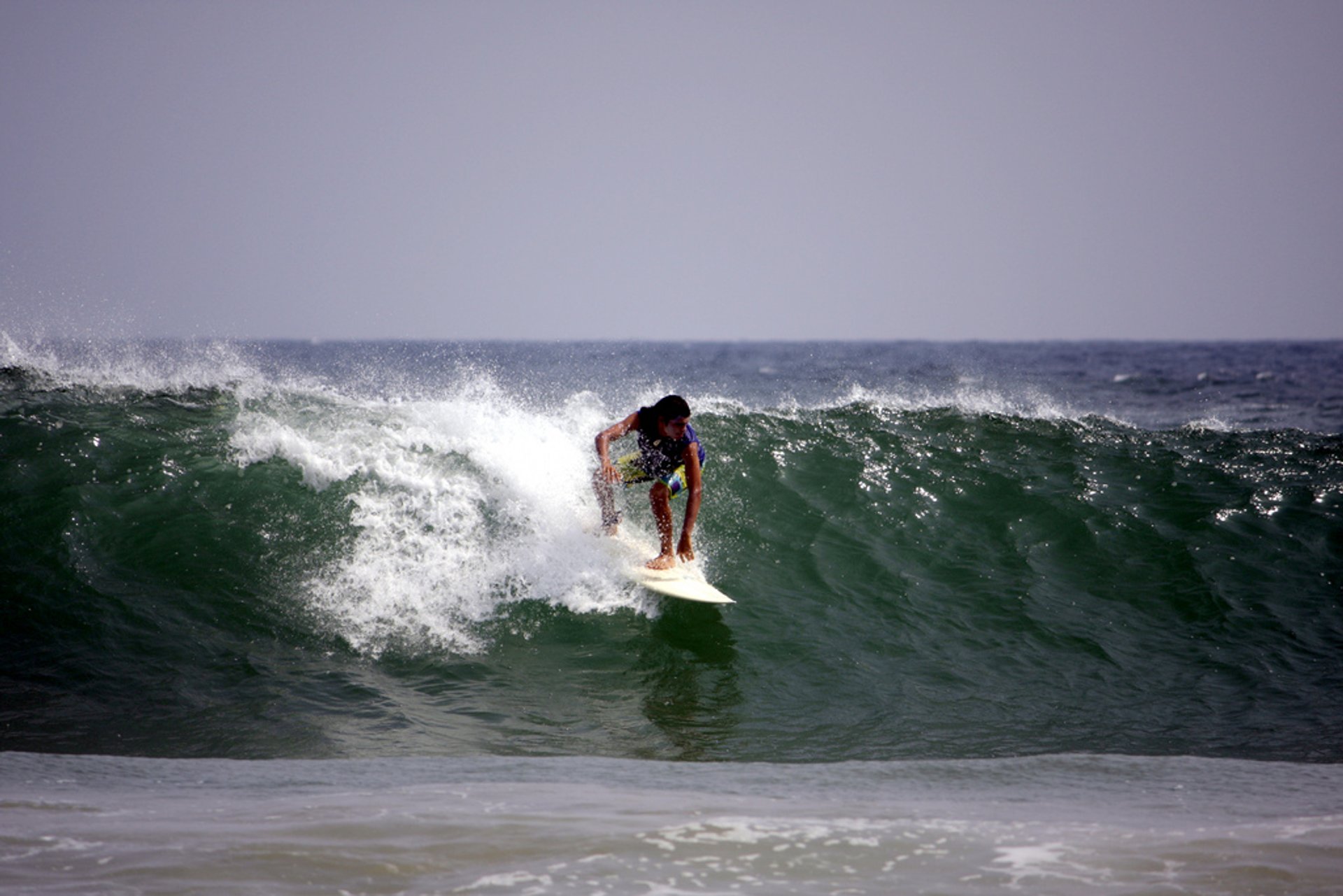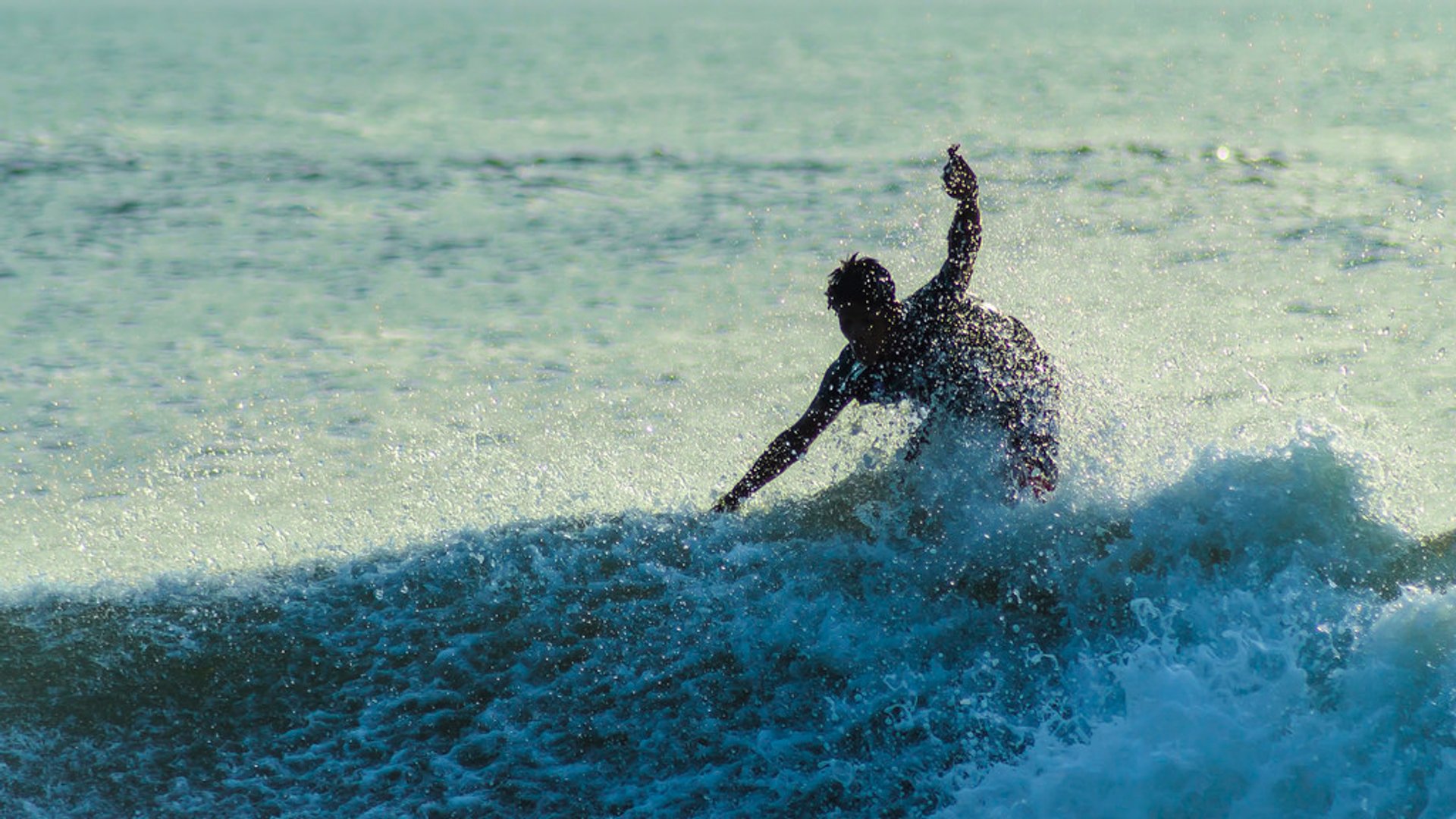 Want to know why India always makes the list of top surf trip destinations? Apart from 7,000 kilometers of stunning coastline, the interesting thing is that the word 'surf' has an Indian origin. And if there is any other word that surfers use the most it is probably 'surf' which came into use in 1685 and derived from Indian 'suffe' ('coastline'). A Portuguese sailor picked up the word and soon in the 1600's 'suffe' turned into 'surf'.
Surfing India is your dream coming true because waves are here all year round. Surfing from December to March is suitable particularly for beginners. October, November, and March to May are for learners and experts. But the season for huge world-class waves is the pre-monsoon and monsoon season May through September.
What can be better than plowing the waves along the tempting Varkala beach in Kerala? The waves here are higher than in Kovalam, which works perfectly for adrenaline addicted.
Famous Hindu holy place called Shivas is situated in Murdeshwara on a tiny peninsula in the Arabian Sea. This tropical peninsula is full of banana, mango, coconut trees growing along the beach as well as with large sheltered bays which are made for ideal surfing. Isolated white sand beached areas, no sharks, consecutive coves, cliffs, and no people. This is where paradise begins! All you need to do is to get there!
Alwars is potentially the best southeast coast surfing spot in India at Manapad Point which is not so easy to find and which is situated off the beaten track.
When coming to Goa, make sure you are doing it in the right season to get some proper waves. At the end of May or the beginning of June, the waves can get up to 10 feet plus!
Don't forget about Tiruchendur, a temple town, which has some pretty good waves breaking over a rock ledge and are a perfect surfing option
Find hotels and airbnbs near Surfing (Map)