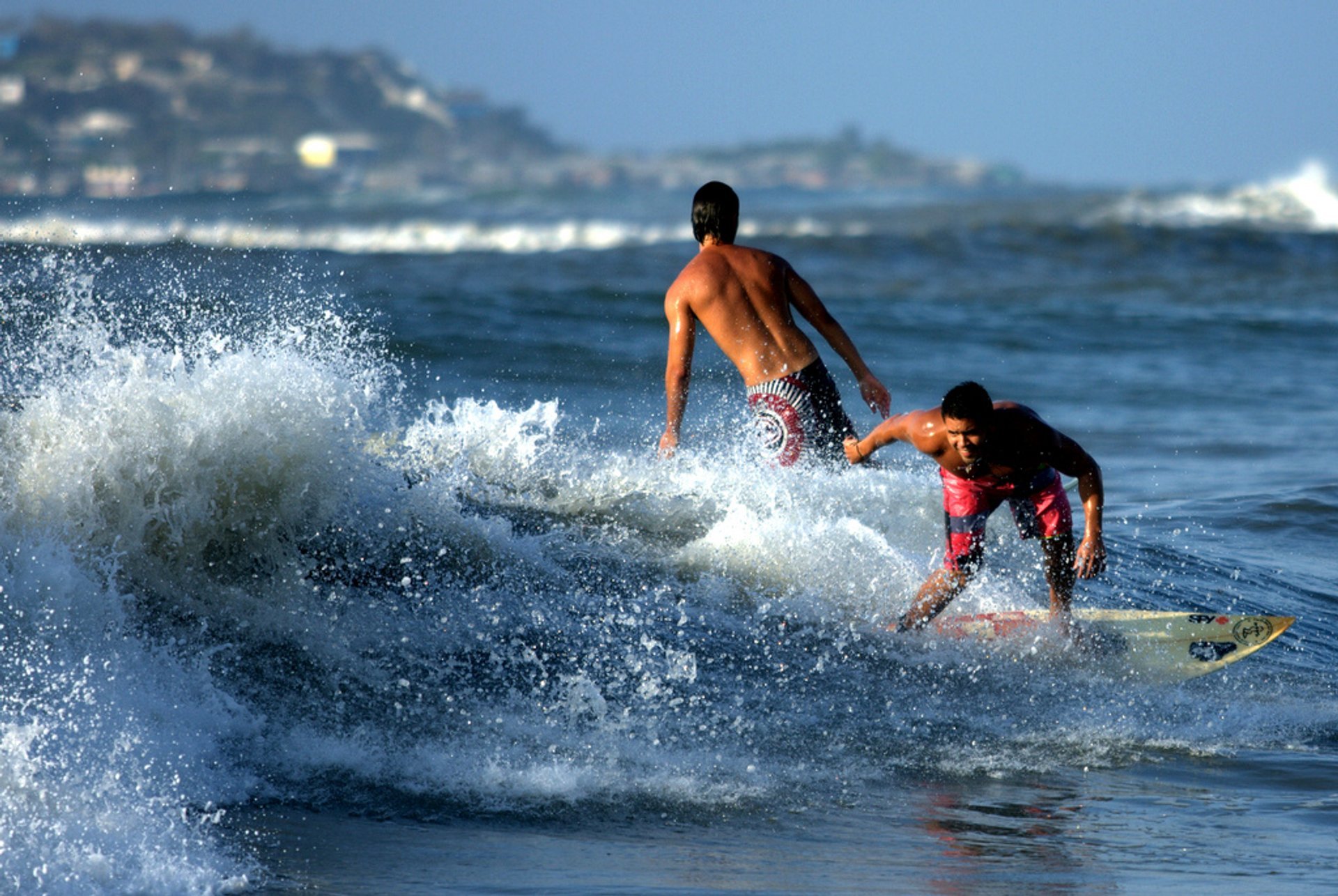 The Caribbean coast provides different activities like diving, snorkeling, and also surfing. The area is more suitable for beginners—you can learn how to surf and catch a few waves there quite easily.
Pradomar, Cartagena Jetty, Buritaca, Punta Sur—all these beaches of the Carribean coast are good for beginners. El Muelle, El Bolsillo, and Punta Roca are for more experienced surfers as the waves and winds can be very strong and challenging.
There are two surf seasons on the Caribbean coastline—from November through March and July through September. Wind shells on the Carribean have a very short wave period; as a result, the best time for surfing is during glassy mornings or late afternoon when winds back down.
Find hotels and airbnbs near Surfing on the Caribbean Coast (Map)