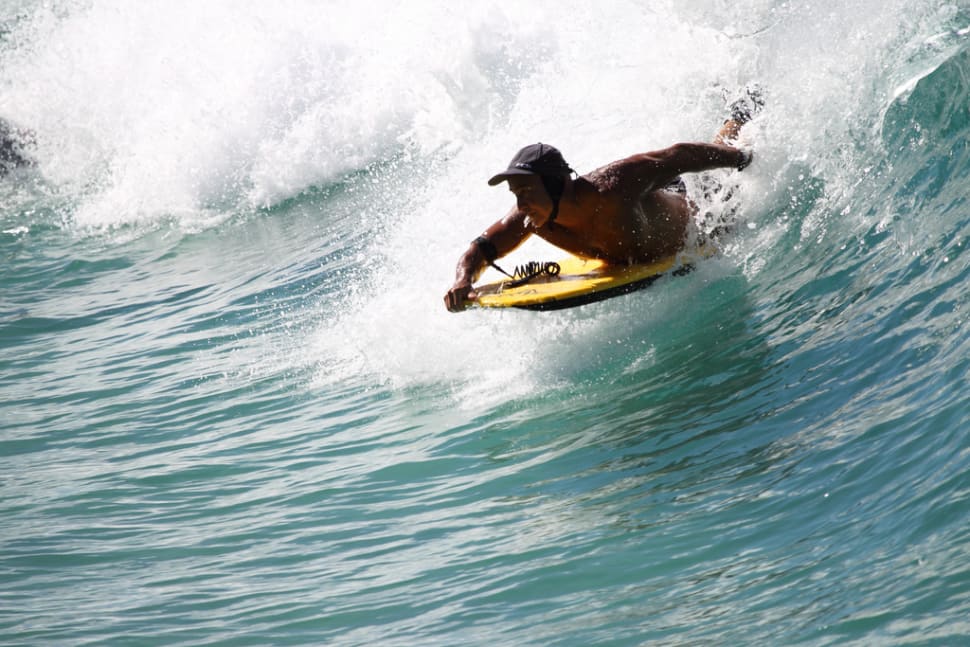 West Coast of Phuket is perfectly suitable for surfing. It's not Hawaii with amazingly impressive waves, but still surfing in Phuket can make your vacation rather exciting. The best spots are Kalim Beach, Kata Beach, Kamala Beach, Nai Harn Beach, and Surin Beach.
Kalim beach is considered to be as one of the best in Phuket. During the low season, surfers can catch three-meter waves! Kate beach is suitable for both beginners and advanced riders with two-meter waves maximum. The southern part of Kamala beach offers very gentle and not firm waves which are very good for beginners while central section is recommended for well-skilled riders with three-meter-high waves.
Surin Beach has the most robust and heavy waves on Phuket Island, which makes surfing there pretty challenging. As a result, the beach is great for very experienced surfers.
Surfing season around Phuket runs during low season from April until October with the best months September and October. By the way, from June until September on some Phuket beaches you can find surf competitions. If you're eager to test yourself and improve your surfing skills, you're very welcome to partake!
Accommodations nearby