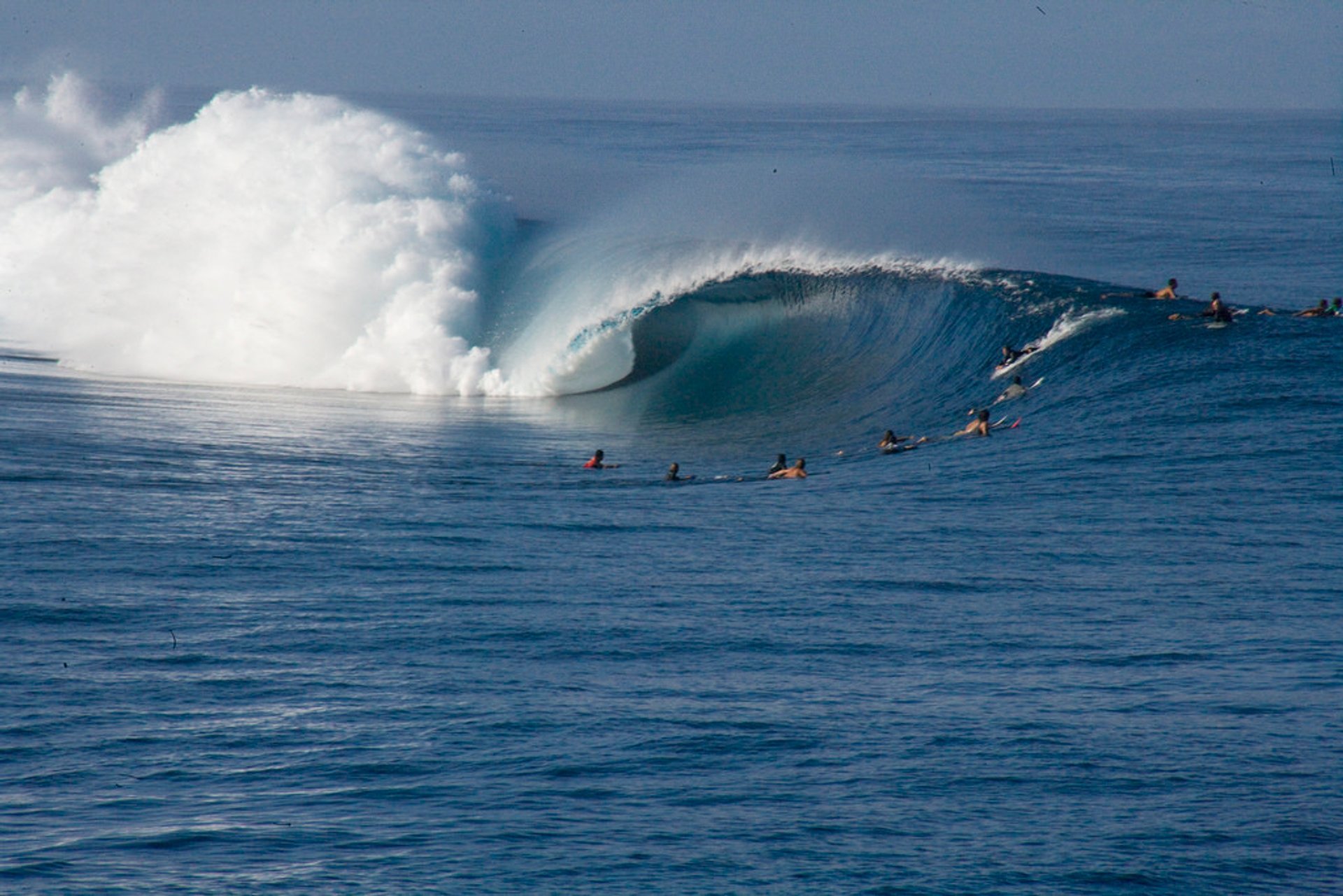 See accommodations nearby
Explore the exceptional locales and varied waves of Tahiti. Indeed, it is one of the most beautiful and exotic destinations in the Pacific Ocean. Clear water, huge swells, and tropical winds make for some amazing surf!
There are two surf seasons—winter and summer which makes surfing an all year delight in Tahiti. From April to September (winter), quality surf is generated from big southerly storms from Antarctica and New Zealand. Southern surf breaks in Vairao and Teahupoo known for world's fastest waves are appropriate mostly for real experts. Yet if you don't feel like a kamikaze, you should opt for Papara.
During October through March (summer) the swells come from the north, therefore northern surf spots near Papeete win. The most popular surf breaks are Papenoo, and Taapuna. It's a perfect time for both beginners, and advanced surfers as the waves can reach 8ft with amazing form. All the same, the high surf season in Tahiti overall is May to October.
A real pro will appreciate powerful and hollow waves on reef breaks in the Teahupoo region. It is a big wave destination for the annual Billabong Pro Tahiti competition. Huge wave monsters invade Tahitian southern shores between May and August.