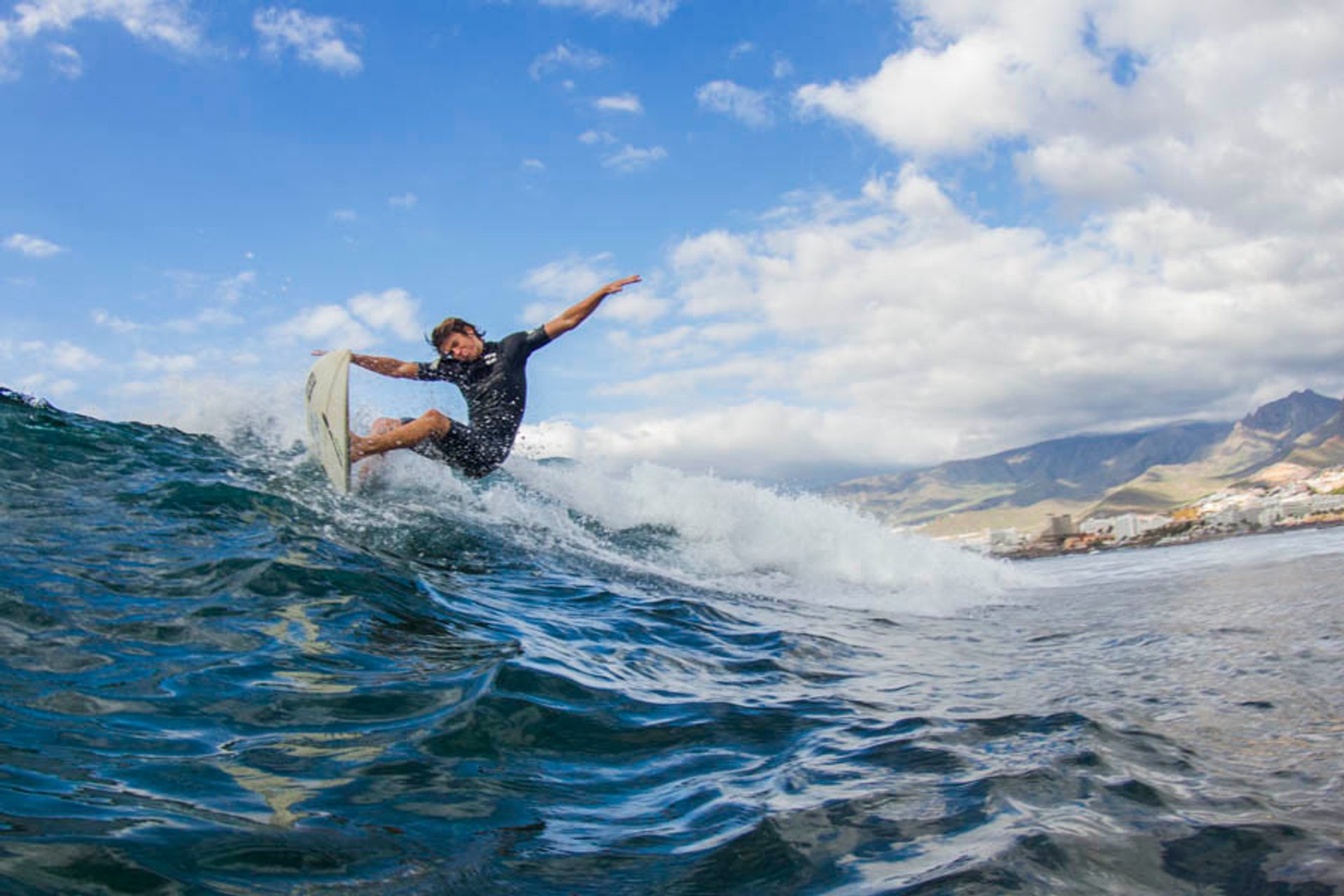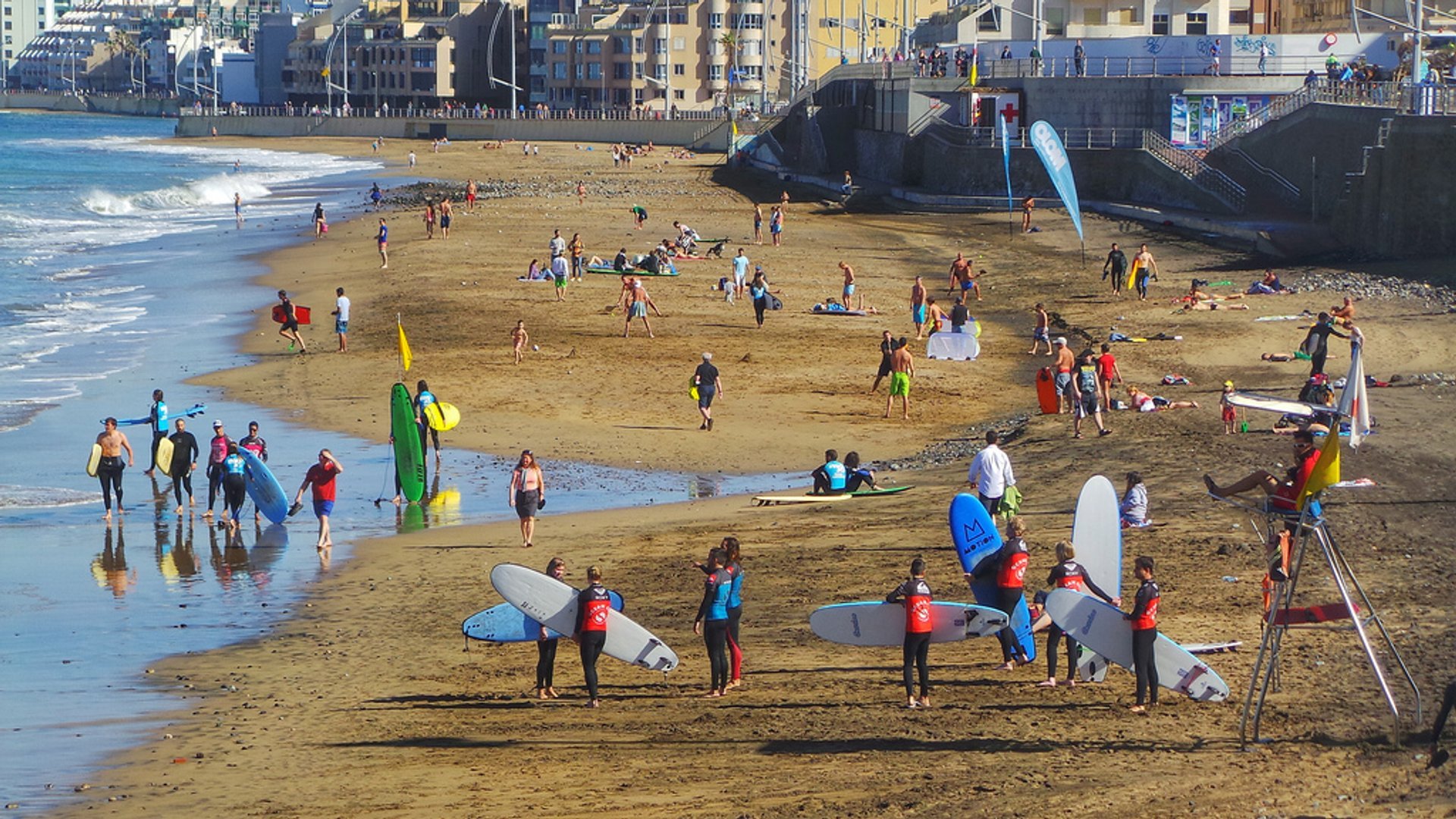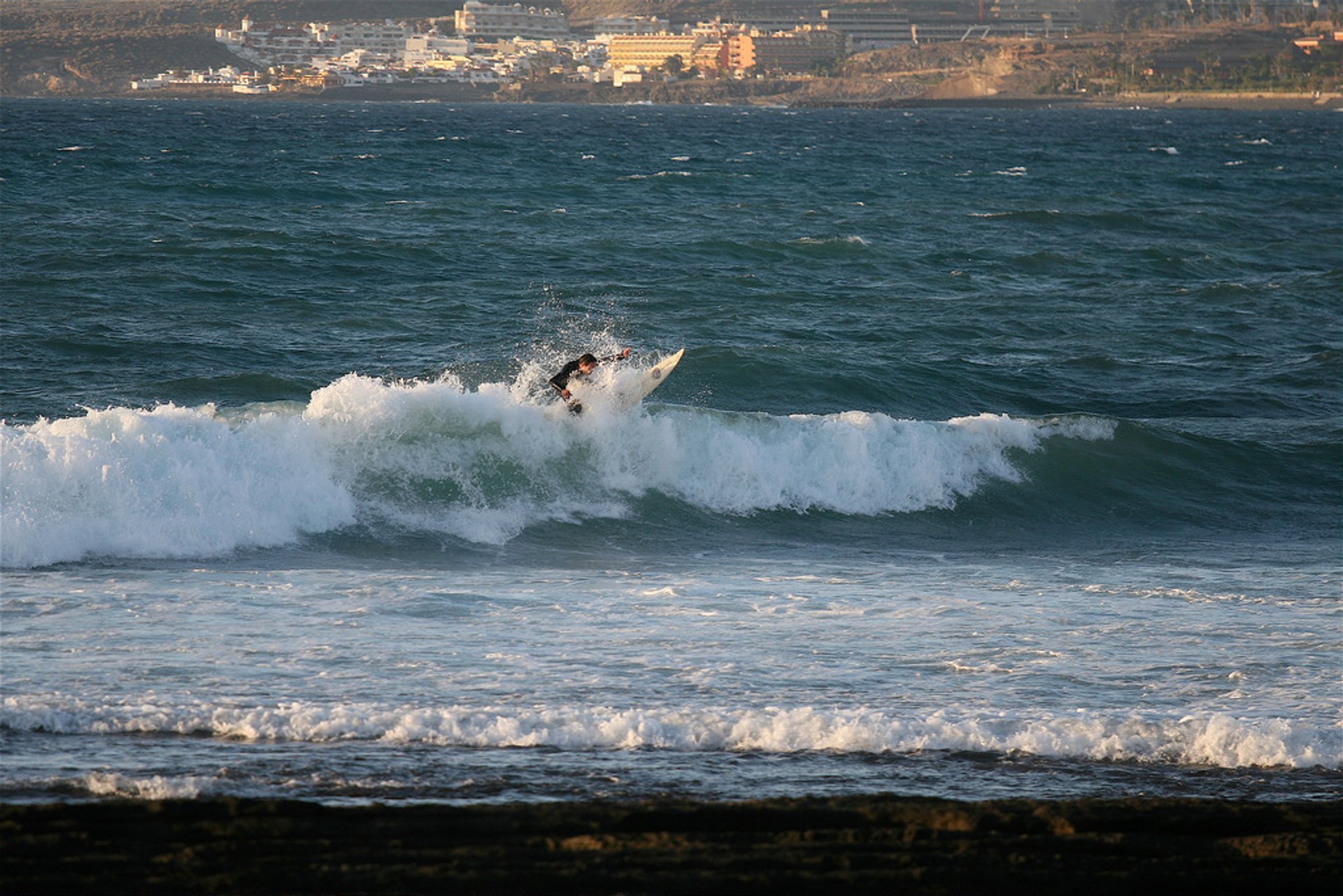 Long sunny days all year round together with the constant winds, warm climate, and water temperatures from 18 °C in winter to 24 °C in summer make this place perfect for surfing. If you're a beginner, it is better to practice surfing in summer, when the waves are more gentle. But if you're an expert, you should definitely come and enjoy the swells in winter. Here you can do your favorite thing all day long, every day. Surfing for bigger waves ​is not a problem and won't take too much of your time, as there is a huge variety of beaches not too far from each other. You'll find lots of surfing schools and places to rent all the needed equipment on almost every beach.
The Canary Islands offer over 124 mi (200 km) of coastline suitable for surfing. In Gran Canaria, you'll find El Confital, Las Monjas, and El Frontón that is known for yearly bodyboard world championships. The rocky northern coast offers high waves, sometimes even up to 16 ft (5 m). In the south and eastern areas try out waves in Pozo Izquierdo, Playa del Inglés, and Maspalomas. On Lanzarote, you find waves of the best quality. Among the best places to choose from are La S​anta, San Juan, Famara, Jameos del Agua, and the most famous on the island—El Quemao which is suitable for more experienced surfers.
Tenerife's most popular spots for surfing can be found in the North, close to Puerto de la Cruz. El Socorro—well-known for competitions and training; Igueste de San Andrés, La Caleta, Punta Blanca, Billboards, Martianéz, and Los Gigantes can all be found there as well. For those, who have no fear and are professionals of this kind of sports El Charco-La piscina is the place to go.
Fuerteventura offers Punta Blanca, Playa de Esquinzo, El Cotillo, Hierro, and Bubble—a place for advanced surfers only. The variety is huge, ​and the choice is yours so get to it.​